Summer is rounding its final lap, and your skin may showing signs of distress exclusive to this time of year. No worries, we've rounded up a host of products that will bring a luminescent glow back to your face and get you ready for fall.
The light cream is perfect for the dog days of summer because it goes on smooth and absorbs in seconds, allowing you to apply makeup easily and quickly. Lipid soluble form of Vitamin C and DMAE works to lift, firm & tighten the appearance of facial contours while providing protection from free radicals.

The summer rays are still hot, so be sure to keep up your sunblock routine. Prescriptives' All You Need+ Duo includes a lightweight SPF15 broad spectrum cream for the face that nourishes, revitalizes and protects skin in addition to delivering 24-hour hydration, and a glorious cooling eye gel that fights the first signs of aging, dark circles and eye puffiness by keeping your eye area hydrated and radiant for a full 24 hours.
Want a treat? Keep the eye gel in the refrigerator for instant relief from puffy eyes in the morning.

The mantra of sunscreen? Reapply, reapply, reapply. Happily, with this product, reapplying sunscreen is as easy as powdering your nose. This water resistant, broad-spectrum sunscreen is perfectly portable and offers sheer, natural-looking coverage. In addition to protecting you from the sun's rays, the fine powder smoothes imperfections and is water resistant for 80 minutes. Sunforgetable literally could not be more perfect for a day at the beach.

You could have all of the professional peels and expensive topicals in the world, but if you're sleeping on your stomach (and your face) for eight hours each night, wrinkles are a sure thing.
This pillow looks strange and it takes some getting used to, but the JuveRest helps protect your face while providing comfortable anatomical support needed for a good night's sleep.

Having oily skin in summer is no joke, and what happens more often than not is that we strip the heck out of our skin while trying to banish the shine. What happens then? Our skin produces more oil.
Instead, try fighting oil with oil. Restoresea's dual-phase product is 100% natural, non-toxic and uses an enzyme from baby salmon that targets and exfoliates dead skin cells while letting healthy ones flourish. The 24kt gold flakes add sparkle, but also help the skin rejuvenate and heal.

Packing your toiletries while traveling can be hit-or-miss. Sometimes you pass through security with a full-size bottle of shampoo, other times the TSA will take your one, tiny bottle of sunscreen.
Spongelle is a shortcut to beautiful skin that smells great. Perfectly packaged and designed travel, the cleanser-loaded sponge has a unique surface that changes instantly as you squeeze, from a sensual exfoliating massage texture to as soft as silk. The sponges come in several scents and will last as long as your vaca does.

Top of the line, opulent… and the best part? It works! Orogold took caviar extract and added it to gold to make a dense cream that will nourish aging skin and leave it feeling soft and glowing with good health.
The caviar's protein-rich mineral content and omega-3 fatty acids work with the microscopic beads to bring the anti-aging benefits deep within the skin, finishing it off with a soft, ethereal glow.

Does your aging skin need a boost before that harsh effects of winter set in? This all-in-one ritual kit offers a complete Korean skin care regimen designed to minimize fine lines and wrinkles, brighten and tighten, smooth and refine. You get a cleanser and a glorious serum, in addition to a day and night cream.
The products could not be easier to use (detailed instructions are included) and the clear, bright scent and lightweight feel of the products are delightful.

This cream has received accolades from A-List celebs worldwide, and for good reason: it fills the cracks and crevices in aging skin to create an immediate optical illusion of youth.
Once LifeCell is applied to the effected area, the tiny nanoprisms within the cream reflect light, making is very hard to see. Sound good? We think so too.
Aura Bronzing Gel ($23)

This lightweight bronzing gel can keep your skin looking sun kissed well into November. Good for all-over body coverage, the color mimics the look of a day in the sun without the damaging effects, provides soothing comfort, and ease of application. Skin feels good as well, thanks to the super-hydrating/skin-smoothing extract blend of lemongrass, ginseng, chamomile, comfrey, cucumber, aloe vera and Japanese green tea.

Sugary sweet, this lip scrub exfoliates away all the flaky bits from your lips, leaving them supple This item, is sold all around the world and has become a cult classic. Why? It's awesome!

Get ready for winter with this collection of seven creams in tiny containers.
The kit works to provide users with a month-long makeover that brings skin back into sync. It features formulas designed to deliver exceptional benefits that address your unique skin concerns each and every day of the week:
Monday: Gently hydrate with Rose
Tuesday: Exfoliate and Optimize with AHA Cream
Wednesday: Energize, Hydrate and Firm with Vita-A-Kombi 1
Thursday: Comfort the Skin with Additional Sweet
Friday: Oxygenate before the Weekend with Oxygen Face
Saturday: Instant Beauty Booster with Essential Mask
Sunday: Rest the Skin with Vitamin H

This nifty cream helps prevent signs of aging in the neck – one of the first areas to show the signs of Father Time. With continued use promotes skin elasticity and firmness; refines skin texture, effectively slowing down appearance of fine lines in neck area.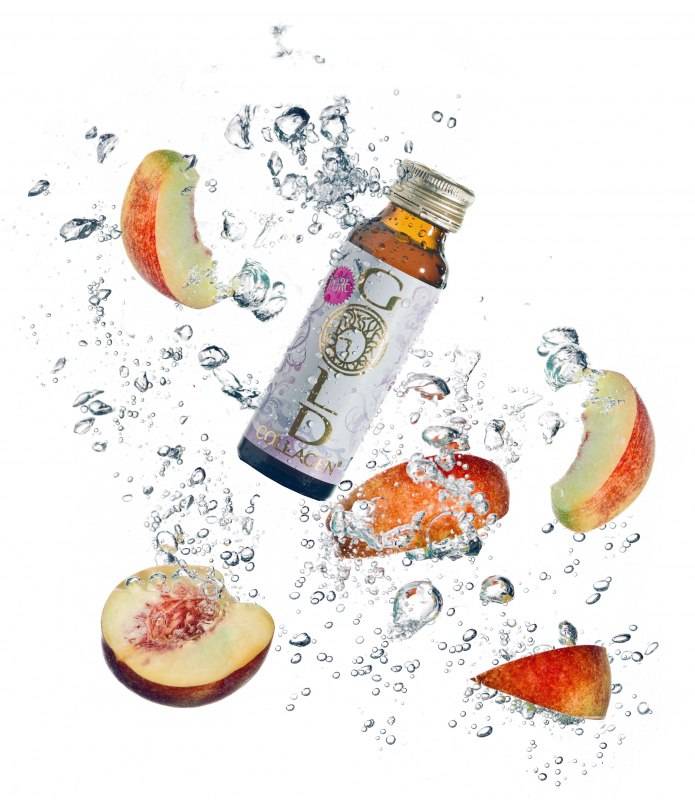 The tiny bottles contain a super-sweet liquid that promises to promote beautiful skin and fight the visible signs of aging.
With daily and consecutive use, Pure GOLD COLLAGEN increases skin hydration in three weeks, reduces the appearance of wrinkles in six weeks and improves skin suppleness in nine weeks.
Subscribe to discover the best kept secrets in your city