The "City that Never Sleeps" offers a plethora of things to do. During the hot summer months, it gets even better with street fairs, music festivals, kayaking on the Hudson River, movie screenings in the park, and more. For the food and wine connoisseur, there are a number of rooftop bars and outdoor restaurants to enjoy a decadent culinary experience.
Although the Big Apple is packed with a slew of haute experiences, every New Yorker knows it lacks the clean and inviting waters we so desperately desire after the long and horrid winter months. With only two-and-a-half months left till summer concludes, it's time to pack your bags and skip the excitement of New York City. Unwind at some of the best islands in the world.
Why an island you ask? Well, after spending so much time in a "Big City" it's essential to experience something on the opposite end of the spectrum. Enjoy daytime temperatures ranging between 85 and 90 degrees and in the nights, unlike New York City, a cool island breeze. Sunbath on white-sand beaches, snorkel with marine life and bask in the laid back ambiance of island life.
Round up your friends and family, get your credit cards ready and book an ultra-luxe all-inclusive resort, suite, condo or private villa that offers all the plush amenities you need. From farm-to-table food to swanky spas and even poolside services, it's time to schedule your ritzy island vacation now.
Yes, we know you hate layovers. There's nothing more deterring than a layover. That's why we took the time to select the islands for you to travel to on a non-stop flight. Book a direct flight from any of the three airports in the vicinity—JFK, LGA or Newark— and find yourself on any of the pristine islands mentioned below.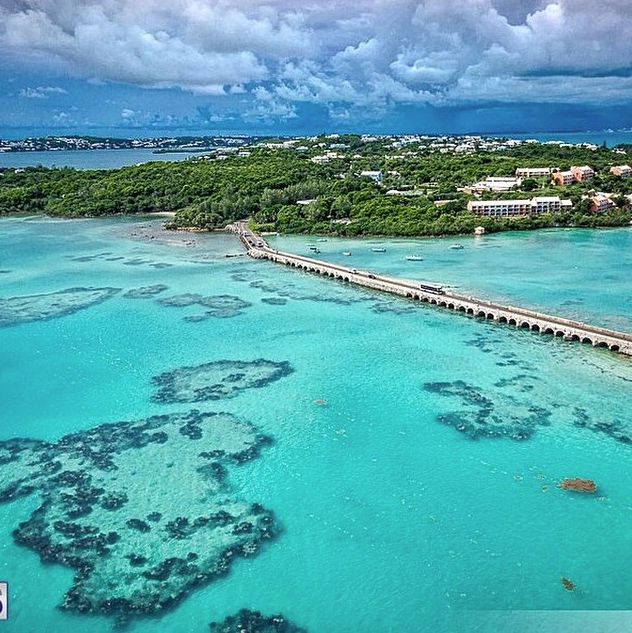 Only two hours way, yes you read correctly, Bermuda is situated 650 miles off the coast of North Carolina.
The island features a Botanical Garden, the oldest English-speaking colonial town a National Museum as well as stunning views of its inviting waters.
The island boasts international cuisine and a number of al fresco dining, where you can enjoy uninterrupted harbor views. Be sure to stop by Heritage Court at Fairmont Hamilton Princess known to have the best afternoon tea in Bermuda.
PROVIDENCIALES, TURKS AND CAICOS
In just three hours you can find yourself, on this beautiful island. Home to some of the most inviting and pristine beaches in the world, Turks and Caicos boast some of the world's best scuba diving sites.
As for food, Turks and Caicos features drool-worthy staple dishes like crispy conch fritters as well as a number of seafood options.

The largest of the Cayman Islands and roughly three-and-a-half hours away, the Grand Cayman is a must-visit. Whether you're looking to enjoy R&R time, planing a fun-filled family vacation or enjoying the nightlife with your girls, there is something for everyone.
On the west side of the island you'll find the famed Seven Mile Beach, a stretch of sand with beach bars, playgrounds and water sports.
Known as the "Culinary Capital of the Caribbean," wet your taste palate at restaurants by acclaimed chefs Cindy Hutson, Dean Max and 2010 James Beard Award Winner Michael Schwartz.
Roughly fours away, this one-of-a-kind destination is one of the smallest nations to be inhabited by two different nations. There's a French and a Dutch side. However, the entire island boasts turquoise waters.
The enticing island has a worldwide reputation for its haute cuisine. The island features a variety of food from French cuisine to seafood to Asian and even Mediterranean.
The island is known to have the largest lagoon, Simpson Bay Lagoon, in the Caribbean.
The island's capital, St. George's features a number of places to explore. From old buildings to the Carenage harbor, you can immerse yourself in the island's historic scenery.
Visit Sandy Island for snorkeling on an inhibited white-sand isle. A plus: it's a protected area where fish nurseries can flourish. As a result, you will be able to observe a wide a variety of colorful marine life.
While vacationing, be sure to try the island's national dish. Christened the "Oil Down," is an onepot meal of salted meat, chicken, dumplings, breadfruit, callaloo made from young dasheen leaves and other vegetables. The entire meal is stewed in coconut milk, herbs and spices to add even more flavor.
It takes roughly four hours and 45 minutes to travel to St. George's, Grenada.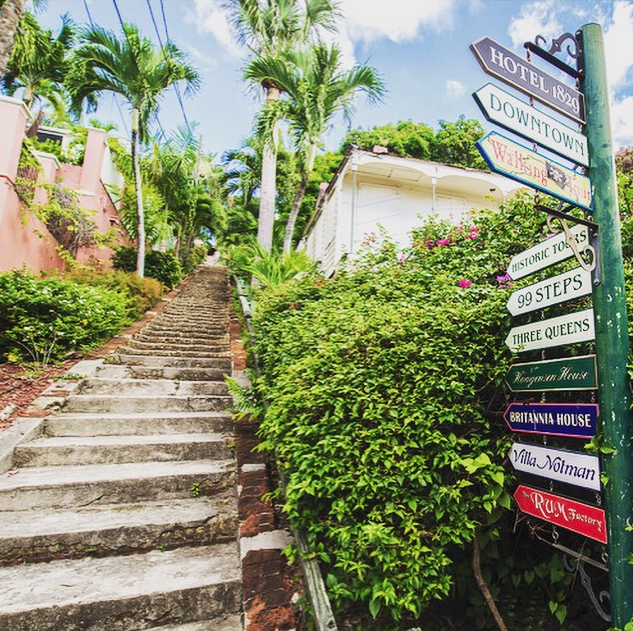 Owned by the U.S., St. Thomas is a small island only 32 square miles in size. However, don't let its size fool you. There are miles of things to do.
Visit Fort Christian one of the oldest U.S. national landmarks. Book a walking tour and learn bout the island's history. Climb the famed steps of Charlotte Amalie for a picturesque view of the Caribbean or enjoy a thrilling 700-foot skylight to the top.
It takes less than four hours to travel to St. Thomas. In addition, if you're a U.S. citizen a passport is not necessary.
Featured photo via Shutterstock