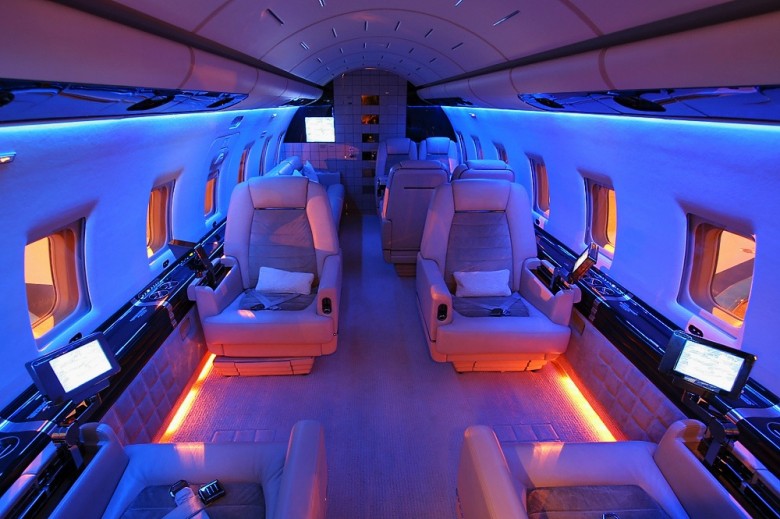 We've previously told you about JetSmarter, the mobile app that allows users to book private jets straight from their smartphones. Now, the company is introducing a new service that promises to makes the experience of traveling up and down the east coast leaner and easier.
The new JetShuttle service will offer single-seat trips each weekend, between New York City and South Florida. The new service hopes to give travelers that frequent those destinations a hassle-free experience that cuts down on extraneous travel time, time which can be better spent on the beach, in the boardroom, or buying more travel accessories. Guests will be given the opportunity to reserve seats on direct, scheduled flights, which Jetsmarter estimates will cut travel time down to 140 minutes.
Each JetShuttle can accommodate up to eight passengers and is completely free for JetSmarter members. Flyers will be offered catering services before take-off and in-flight. Travelers will also be accompanied by a Member Services Specialist, meaning that every whim will be attended to.
"By offering the JetShuttle service, we hope to maximize the convenience of private air transportation, and broaden consumers' access to it," said Sergey Petrossov, Founder and CEO of JetSmarter. "With the convenience and affordability of these weekly scheduled flights between two popular destinations, the hassle of flying commercial is now a thing of the past, and we are proud to be the first to offer this luxurious mode of transportation."
To make the experience even sweeter, JetSmarter will offer complimentary helicopter transfers to and from Manhattan for a full door-to-door experience. The helicopter service will be available twice each Friday, and will fly between two Manhattan heliports to a private jet hangar in the New York metro area. On Sundays, helicopters will be available to ferry guests for return flights.
For those of us that don't live on the east coast, JetSmarter is planning on expanding their service to daily scheduled flights between South Florida  and New York, as well as cities like Los Angeles, San Francisco, Las Vegas and Boston. JetSmarter is also hoping to expand their service internationally, hitting places like London, Paris, Geneva, Nice, Dubai, Riyadh, Jeddah. 
Reservations for the JetShuttle service can be made through the JetSmarter app, available for iOS and Android devices. For more information on JetSmarter, visit www.jetsmarter.com.
Subscribe to discover the best kept secrets in your city