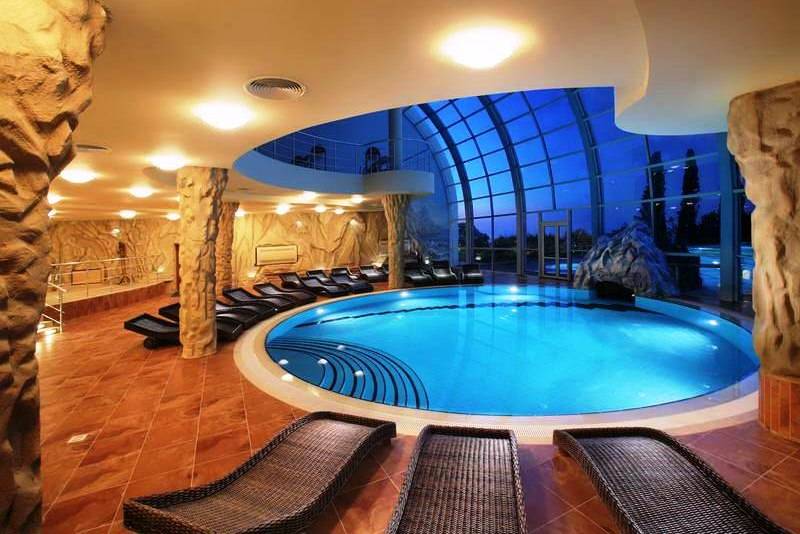 The world's billionaires demand the finest of luxuries, even after the end of the world.
Vivos founder and CEO Robert Vicino has recently announced Vivos Europa One, a first of its kind, invitation only, five star survival complex for the moneyed elite.
Now, this isn't your ordinary survival bunker, but an amenity-rich doomsday complex that seems more like a luxury cruise or resort. Each family that secures a space in the complex will be provided with a private 2,500 square foot floor area to do with whatever they please. Each family's living space will be customized by their own personal architect. The space can even be converted into a two-story area.
The living spaces can be upgraded to include pools, theaters, gyms, deluxe bathrooms, and whatever else the buyer can imagine. The common areas of the bunker will be improved by Vivos with amenities like restaurants, bakeries, meeting rooms, chapels, nursery rooms and more.
On a more serious note, the complex has a load of safety features, including electric transportation vehicles and trams, armored security vehicles, helicopters and protective suits to protect against environmental disasters. There will also be an above-ground power plant, offices, warehouses, and space for farming, fishing, and gardening.
The gigantic survival shelter has quite an interesting history. The German fortress was originally built by soviets during the Cold War as a depot of military equipment and munitions. After the reunification of Germany, the german government auctioned off the complex, which was bought by a wealthy investor.
The complex is capable of withstanding a substantial nuclear blast, a direct airplane crash, biological and chemical threats, and a litany of natural disasters.
Once a member finishes customizing and furnishing their living space, Vivos will lock and secure the area and maintain it. In the event of a doomsday scenario, members will fly to nearby airports in Germany where private helicopters will escort them to the complex, which will be secure from outside danger and the general public.
Along with the base costs of their private residential area, each family will be responsible for the operational costs of the facility
"We are proud to bring this epic project forward in these increasingly dangerous times," says Vicino.
(Via Forbes Life)
Subscribe to discover the best kept secrets in your city