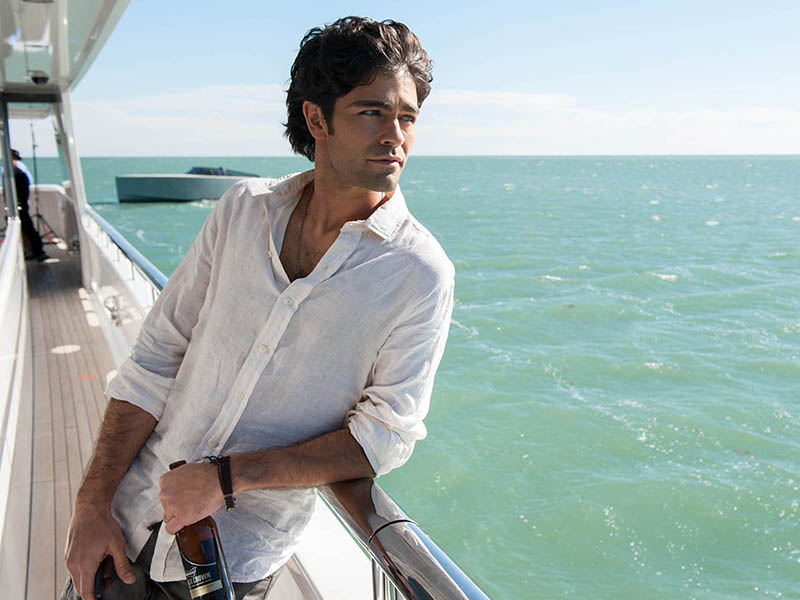 TWO NOTES, THAT'S ALL IT TAKES TO MAKE YOU THINK of Jaws. There is no chance that if the song Time of My Life comes on in public, at least one couple in the room won't attempt the Dirty Dancing lift. 
Music is an absolutely integral part of film.  It can make you cry, laugh, be on the edge of your seat, or cover your eyes because you know the killer is about to jump out from behind the bushes. It has an incredible ability to create emotion and also to create memories.
The same holds true for the soundtrack of the Entourage movie which is FINALLY out in theaters! Don't lie—I know you've been waiting for it since the HBO show ended in 2011.  If you're a girl, you've missed staring into Vinnie Chase's dreamy baby blues.  If you're a guy, you've missed living vicariously through the coolest group of friends ever.  Scott Vener, the music supervisor for the film, also served in the same role for the show, as well as How to Make It in America and 90210.  When I asked him about creating the soundtrack for the film, he said "My proudest moment about the music in Entourage was creating an environment in which we could play any genre of music, without it ever feeling out of place."  He seamlessly combined artists such as Tom Petty, NORE (classic hip-hop) and Allison Taylor- a brand new indie pop artist, to create a soundtrack perfect for the film.  He's even created a new app, Undrtone, which is a music sharing platform to facilitate sharing music and create a place for users to have a conversation about music.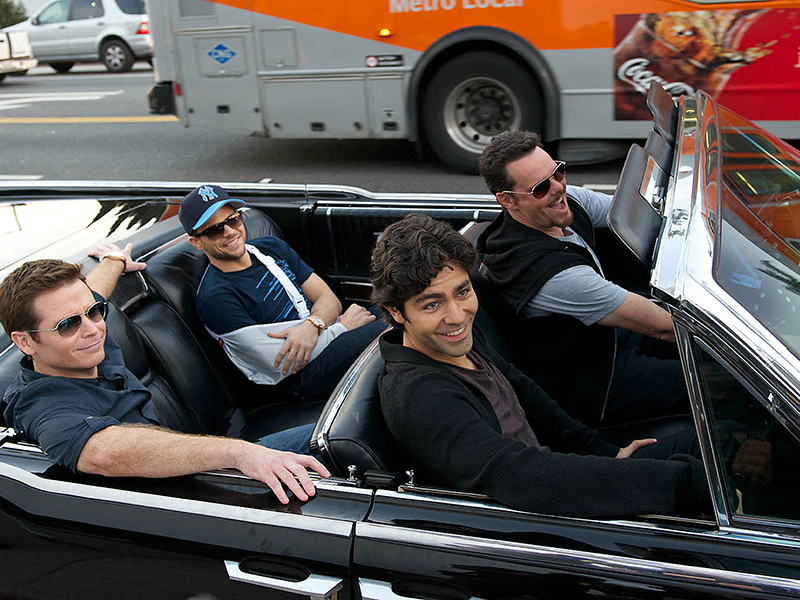 Lead actor in the film Adrian Grenier is not only a huge music fan, but also a musician himself.  He even turned his basement into a recording studio and has emerging musicians come in for practice and recording sessions (I've taken my turn on the drum set there a number of times… suffice it to say I should stick to my day job…). "Sound and music is the under appreciated part of any film project," explains Grenier. We take it for granted, but I think that the music was a reason why Entourage was so successful over the years. Scott was a master at building that legacy for the show."
Between a phenomenal cast and a great soundtrack, this film will undoubtedly be a success. Congratulations to everyone involved in this great project… years of hard work definitely paid off! Shall we start starting talking about Entourage 2??