Photo Credit: Rochelle Brodin photography
There's a new hot spot in Tinseltown called Confession, and its sexy ambiance not doubt will lead you to reveal your secrets in no time.
Photo Credit: Rochelle Brodin photography
Sunset Entertainment Group founders Chris Breed and Alan Hajjar have partnered with promoter Robert Kennedy to create the Confession lounge n a historic building in Los Angeles. Playing up the sensuous charge of the word "confession," the new spot sets a stage for decadent design as it transforms the landmark building at 1666 McCadden Place to resemble an illuminated cathedral, evoking the feelings that come with "confessing"—a.k.a. mischief and sensuality.
Photo Credit: Rochelle Brodin photography
As you enter, your eyes are drawn to the historic ceiling design and fanciful hard-carved wood décor by renowned architects Morgan, Walls, and Clements, the trio responsible for the renovation of many Los Angeles landmarks like The Mayan Theater, El Capitan Theater and the Belasco Theater.  A deejay booth overlooks the dance floor; with a spiral staircase taking you up to the VIP lounge, an area set behind the deejay with an Arial view.
Here you'll find 3750 square feet of space to make mischief, including a 2500 square foot main room, 500 square foot VIP section and a 750 square foot back lounge and patio; Confession itself can only hold 330 people at any given time.
Photo Credit: Rochelle Brodin photography
Frederic Vial spearheads the lounge's drink program, which includes drinks like the Pinga Mary—Sagatiba Cachaca Rum, Aperol, fresh lime juice. simple syrup, sun dried tomoato and basil muddled garnished with italian pancetta strip, red bell pepper stick and cracked pepper—and Clooney Afternoon—Casamigos Anejo, Chimay Tripel White Beer, lime juice date syrup, The Bitter Truth Celery Bitters, garnished with cayenne pepper and a half salted rim—while nibbles like meatball sliders, truffle macaroni and cheese and potato nachos will keep guests happy.
Photo Credit: Rochelle Brodin photography
Make sure not to miss out on the Confession photo booth before you leave, a space constructed out of an old catholic confessional where you can assuredly at least acknowledge your sins; whether or not you feel like atoning is up to you.  
Confession lounge 1
VIP Room
Photo Credit: Rochelle Brodin
Confession lounge 2
VIP bathroom
Photo Credit: Rochelle Brodin
Confession lounge 3
Confession drink
Photo Credit: Rochelle Brodin
Confession lounge 4
Confession cocktail
Photo Credit: Rochelle Brodin
Confession lounge 5
Confession martini
Photo Credit: Rochelle Brodin
Confession lounge 6
Ceiling detail
Photo Credit: Rochelle Brodin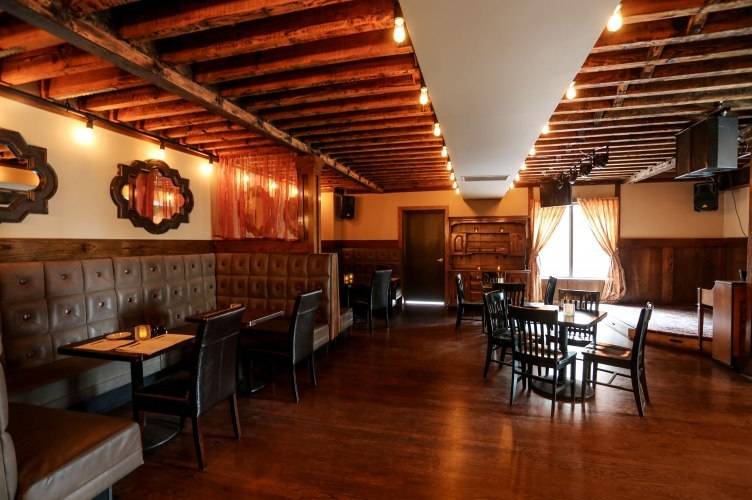 Confession lounge 7
Back room
Photo Credit: Rochelle Brodin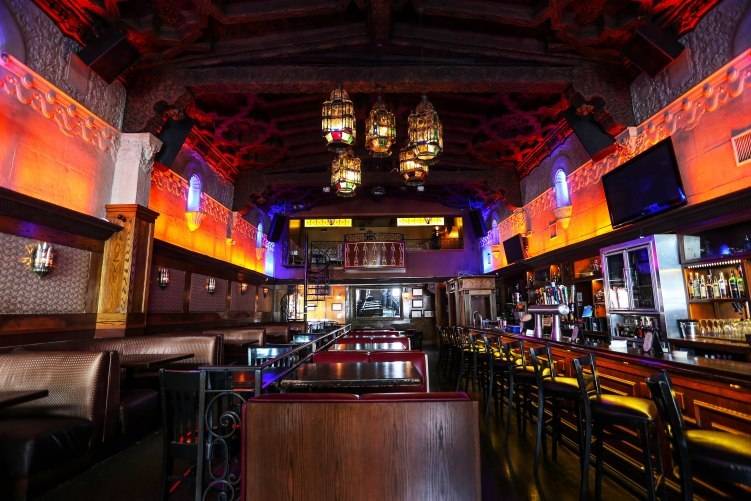 Confession lounge 8
Bottom view
Photo Credit: Rochelle Brodin
Subscribe to discover the best kept secrets in your city