Photo Credit: Kelly Lee
Anyone and everyone who lives in LA has heard of Cinespia, the be-all, end-all to outdoor movie screenings. Held every year from May through September and welcoming up to 4,000 moviegoers per night, Cinespia is an experience.  A favorite among film buffs and trendy Angelenos alike, the magic of Hollywood's most memorable moments are heightened by the roar of the crowd and movies on the big screen. Every screening features world class DJ talent to keep the crowd buzzing before and after the main event, and has hosted many a famous face from the likes of Drew Barrymore for E.T.; Cameron Crowe for Almost Famous; and Patricia Arquette for True Romance as well as attendees like Natalie Portman, Elijah Wood, Chlöe Moretz, Questlove, Justin Timberlake, Josh Hutcherson and Emma Stone. Entrepreneur John Wyatt is the man responsible for this beloved L.A. institution at the Hollywood Forever Cemetery, which this year will show films like The Wizard Of Oz, Willy Wonka Chocolate Factory and Top Gun on July 4, with fireworks, no less. Here, the man behind the myth and the legend that is Cinespia shares his haute secrets to Hollywood, forever and beyond.
JOHN WYATT'S HAUTE SECRETS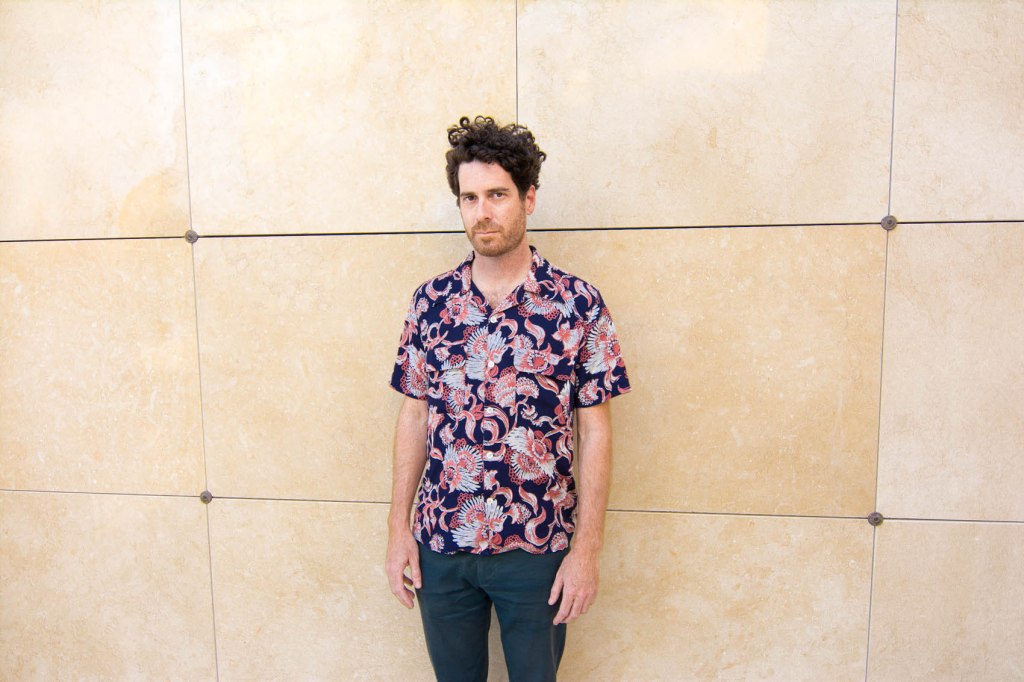 Photo Credit: Kelly Lee
Where were you born: Born and Raised- I've lived other cities, but LA is my favorite
Neighborhood: Mt Washington- One of the best (and oldest) neighborhoods in LA
Occupation: Founder of Cinespia
Favorite Restaurant: Crossroads—a gourmet vegetarian restaurant with a full bar
Best Sushi: Sushi Gen, a Little Tokyo gem, always delicious and always fun!
Best Italian: Dan Tana's/ Osteria Angelini
Best dessert: Scoops
Best place for a romantic date: The Magic Castle
Best Sunday brunch: The Ivy
Best place for a power business meeting: Musso + Franks
If you have out of town guests, which hotel would you recommend? Sunset Tower—an Art Deco temple right on the Sunset Strip
Favorite shopping venue/boutique: American Rag
Favorite place to buy jewelry/watches: Roseark
Best Spa: Beverly Hot Springs
Favorite Charity Event: Michael J Fox Foundation LA Fundraiser
Favorite Cultural Event: 5 Minutes Game at Cinefamily
Favorite Cultural Institution: The Cinefamily
Best Steakhouse: Pacific Dining Car
Best Pizza: Jon and Vinny's
Best Lunch: Original Farmer's Market
Best Massage: Marsha Connor; acupuncturist
Best Museum/Exhibit: LACMA
Favorite historic/legendary place to see or explore: Griffith Observatory/ Griffith Park
All-around favorite spot in Los Angeles: Hollywood Forever Cemetery
Best Aspect of Los Angeles: The movies!