Photo Credit: Ethan Miller/Getty Images for SHOWTIME
Entertainment industry VIPs clearly love nothing more than a good fight, which is why Hollywood "heavyweights" turned up in droves to catch the super-fight between 11-time, five-division world champion Floyd "Money" Mayweather and eight-division world champion Manny "PacMan" Pacquiao at the MGM Grand in Las Vegas on Saturday night.
Photo Credit: Getty Images for Showtime
Prior to the 'fight of the century' (which the undefeated Mayweather one by unanimous decision), a slew of stars headed to the SHOWTIME PPV and HBO PPV's VIP Pre-Fight Party at Wolfgang Puck Bar & Grill.
A-list names included  Ben Affleck, Christian Bale, Charles Barkley, Drew Barrymore, Matt Bomer, Jerry Bruckheimer, Louis C.K., Jim Caviezel, Dave Chapelle, Kevin Chapman, Julie Chen, Don Cheadle, Nikolaj Coster-Waldau, Whitney Cummings, Claire Danes, Michael J. Fox, Antoine Fuqua, Elyes Gabel, Jake Gyllenhaal, Allison Janney, Joshua Jackson, Magic Johnson, Michael Keaton, Gayle King, Robert Kraft, Sugar Ray Leonard, Katharine McPhee, Dash Mihok, Reggie Miller, Shad Moss, Stephen Moyer, Anna Paquin, Jordan Peele, Amanda Peet, Brett Ratner, Gina Rodriguez, Charlie Rose, Gabriel Salvador, Liev Schreiber, Dax Shepard, Ben Silverman, Sting, Jon Voight and Mark Wahlberg.
Photo Credit: Getty Images for Showtime
Also on hand were network executives Leslie Moonves (CBS Corporation President & CEO), Matt Blank (Showtime Chairman & CEO), Richard Plepler (HBO Chairman & CEO), David Nevins (Showtime President), Michael Lombardo (HBO President, Programming), Stephen Espinoza (Showtime Sports Executive Vice President And General Manager) and Ken Hershman (President, HBO Sports).
Photo Credit: Getty Images for Showtime
Additional celebrities attended the fight sitting ringside at the MGM Grand Garden Arena, including Anthony Anderson, Beyonce, Justin Bieber, Mary J. Blige, Tom Brady, Chris Brown, Kevin Connelly, Sean "Diddy" Combs, Bradley Cooper, Robert DeNiro, Leonardo DiCaprio, Clint Eastwood, Julian Edelman, Jamie Foxx, Rob Gronkowski, Calvin Harris, Jay-Z, Joe Jonas, Nick Jonas, Michael Jordan, Michael B. Jordan, Jimmy Kimmel, Christina Milian, Nicki Minaj, Sugar Shane Mosley, Nicole Scherzinger, Michael Strahan, Tony Robbins, Donald Trump, Mike Tyson, Denzel Washington and Lil Wayne.
Photo Credit: Getty Images for Showtime
Following the fight, talent from CBS and SHOWTIME along with VIP guests including Jim Caviezel, Don Cheadle, Claire Danes, Hugh Dancy, Pooch Hall, Shanola Hampton, Allison Janney, Michael B Jordan, Joshua Jackson, Diane Kruger, Dash Mihok, Shad Moss, Jordan Peele and more attended a post-fight VIP dinner at Craftsteak featuring Casamigos cocktails.
Photo Credit: Getty Images for Showtime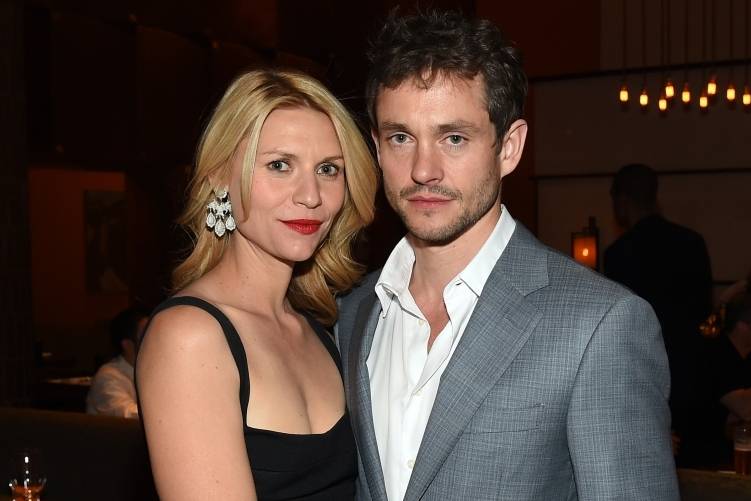 Mayweather Pacquiao Fight 1
Claire Danes and Hugh Dancy
Photo Credit: Getty Images for Showtime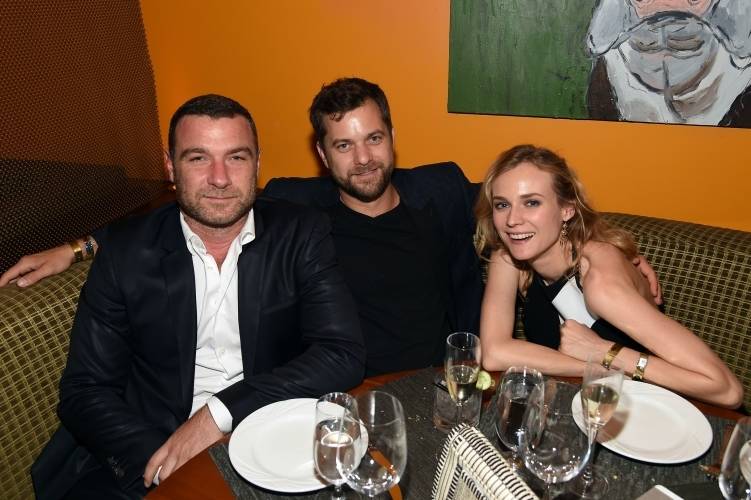 Mayweather Pacquiao Fight 2
Liev Schreiber, Joshua Jackson and Diane Kruger
Photo Credit: Getty Images for Showtime
Mayweather Pacquiao Fight 3
Stephen Moyer and Anna Paquin
Photo Credit: Getty Images for Showtime
Mayweather Pacquiao Fight 4
Nicki Minaj
Photo Credit: Getty Images for Showtime
Mayweather Pacquiao Fight 5
Michael J. Fox
Photo Credit: Getty Images for Showtime
Mayweather Pacquiao Fight 6
Matt Bomer
Photo Credit: Getty Images for Showtime
Mayweather Pacquiao Fight 7
President and Chief Executive Officer of CBS Corporation Leslie Moonves, TV personality Julie Chen and Chairman and Chief Executive Officer of The Kra…
Photo Credit: Getty Images for Showtime
Mayweather Pacquiao Fight 8
Donald Trump and model Melania Trump
Photo Credit: Getty Images for Showtime
Mayweather Pacquiao Fight 9
Denzel Washington and director Antoine Fuqua
Photo Credit: Getty Images for Showtime
Mayweather Pacquiao Fight 10
Adrien Brody
Photo Credit: Getty Images for Showtime