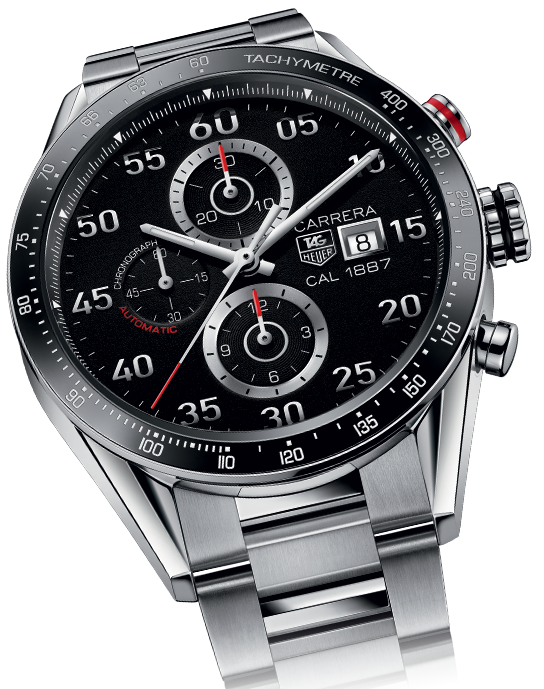 As reported in March, Tag Heuer is one of the latest luxury watchmakers to announce plans for a smart watch. More details have been released and according to Bloomberg, the Swiss watch manufacturer's connected timepiece will include a battery that will last approximately 40 hours.
Compared to Apple's smart watch, the luxury timepiece's battery will last nearly 22 hours longer. It is slated to cost a grand $1,400.
Speaking at the official opening of a Hublot boutique at the Dubai Mall, Jean Claude Biver, President of the LVMH of the Watch Division as well as current leader for the TAG Heuer brand, said, "I hope they [Apple] sell millions and millions and millions of them [smart watches]. The more they sell the more a few people will want something different and come to TAG Heuer."
Tag Heuer has tapped Google and Intel to develop the watch. The watch will integrate Intel's hardware and Android Wear operating system.
Last month Biver said, "Swiss watchmaking and Silicon Valley is a marriage of technological innovation with watchmaking credibility. Our collaboration provides a rich host of synergies, forming a win-win partnership, and the potential for our three companies is enormous."
An image of the timepiece has not been released. Tag Heuer hopes to release the smart watch in October or November.
The partnership was announced at a press conference at Baselworld, the world's largest watch and jewelry show.
(Photo via Tag Heuer)