Photo Credit: Burberry London  Burberry London took over Los Angeles for one of the most magnificent social events of the season—an event which brought out the likes of Elton John, Anna Wintour and even David Beckham.
Hosted by Burberry's Chief Creative and Chief Executive Officer Christopher Bailey, the event was attended by over 700 guests from around the world including Cara Delevingne, Suki Waterhouse, David, Victoria, Brooklyn, Romeo, Cruz and Harper Beckham, Mila Kunis, Tang Wei, Elton John, David Furnish, Rosie Huntington-Whiteley, Jason Statham, January Jones, Anna Wintour, Mario Testino, Jeffrey Katzenberg, Kevin Systrom, Jamie Bell, Rose Byrne, Jamie King, Kate Beckinsale, Matt Bellamy, Kiernan Shipka, Aaron and Lauren Paul, Tom Felton and Ellie Goulding.
Annie Clark, Adrian Grenier, Gemma and Arthur Mornington, Cat Deeley, Ryan Seacrest, Dylan Penn, Ezra Koenig, Muhammed Al Turki, Jay Brown, Balthazaar and Rosetta Getty, Jamie Hince, Allison Mosshart and Julia and James Corden also attended the fashion show and soiree at the Griffith Observatory.
Photo Credit: Burberry
The evening began with guests entering a specially created English garden through wrought iron Georgian gates, inspired by the Royal Parks of London. The landscaped garden, filled with British lavender and roses, provided the perfect setting to watch the sun set over the Hollywood Hills.
The journey continued as guests took their seats in the custom-built show space, to watch the brand's runway show featuring the Burberry family of models including Naomi Campbell, Jourdan Dunn, Sam Rollinson, Charlotte Wiggins, Malaika Firth, Ella Richards, Amber Anderson, George Barnett and George Le Page, showcasing the Burberry Autumn/Winter 2015 womens and mens collections.
Photo Credit: Burberry
The show closed with a collection of exclusive eveningwear, featuring floor-length tulle dresses with cut-out waistcoats and silk thread embroidery for women and slim-fit velvet tuxedos with grosgrain details for men.
The finale featured a surprise runway appearance from British film and television star James Corden.
British Burberry music acts George Ezra, Tom Odell, Clare Maguire and Benjamin Clementine flew in from London to perform live tracks during the show.
Photo Credit: Burberry As the show ended, the First Battalion Grenadier Guards entered the space, which opened up to reveal the iconic Griffith Observatory at the end of the runway. The 19 guards, performing with drums and flutes, led the models and guests outside on an extended runway, leaving the backdrop of the London skyline behind them.
The First Battalion Grenadier Guards continued their performance outside while giant digital projections of the guards and the British and American flags illuminated the façade of the Observatory.
It's officially true: the Brits do rule.
Photo Credit: Burberry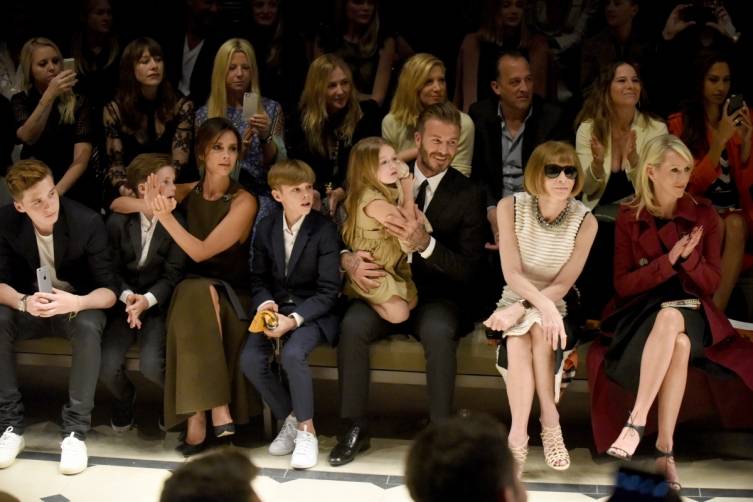 Burberry London Takes Over Los Angeles 1
The Beckham family and Anna Wintour
Photo Credit: @Burberry
Burberry London Takes Over Los Angeles 2
Suki Waterhouse
Photo Credit: @Burberry
Burberry London Takes Over Los Angeles 3
Rose Bryne and January Jones
Photo Credit: @Burberry
Burberry London Takes Over Los Angeles 4
Naomi Campbell and Mario Testino
Photo Credit: @Burberry
Burberry London Takes Over Los Angeles 5
Mila Kunis and James Corden
Photo Credit: @Burberry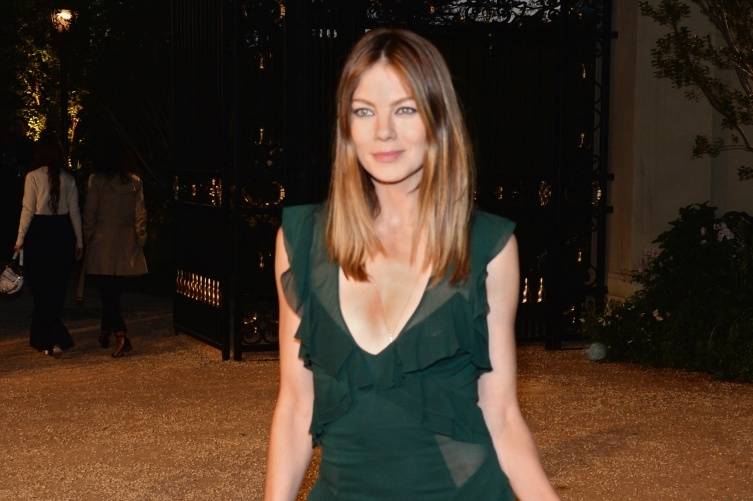 Burberry London Takes Over Los Angeles 6
Michelle Monaghan
Photo Credit: @Burberry
Burberry London Takes Over Los Angeles 7
Gia Coppola
Photo Credit: @Burberry
Burberry London Takes Over Los Angeles 8
Dylan Frances Penn
Photo Credit: @Burberry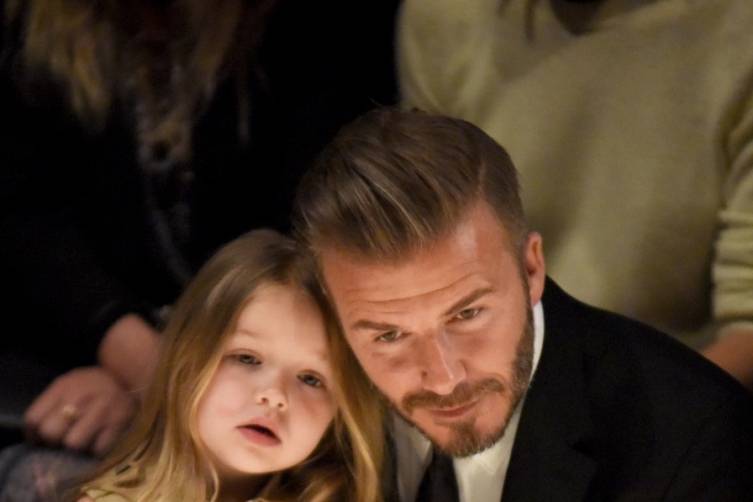 Burberry London Takes Over Los Angeles 9
David and Harper Beckham
Photo Credit: @Burberry
Burberry London Takes Over Los Angeles 10
Cara Delevingne, Brooklyn Beckham and Victoria Beckham
Photo Credit: @Burberry
Burberry London Takes Over Los Angeles 11
Adrian Grenier
Photo Credit: @Burberry
Burberry London Takes Over Los Angeles 12
Vanessa Getty
Photo Credit: @Burberry
Burberry London Takes Over Los Angeles 13
Burberry London in Los Angeles
Photo Credit: @Burberry
Burberry London Takes Over Los Angeles 14
The Burberry fashion show
Photo Credit: @Burberry
Burberry London Takes Over Los Angeles 15
The runway
Photo Credit: @Burberry
Burberry London Takes Over Los Angeles 16
Griffith Observatory
Photo Credit: @Burberry