As winter slowly, but surely makes its exit, this is the time to slough off all the damage the harsh weather has done to your skin. Get ready for spring with these skin care products.
Hydralift Firming Gel Mask ($52)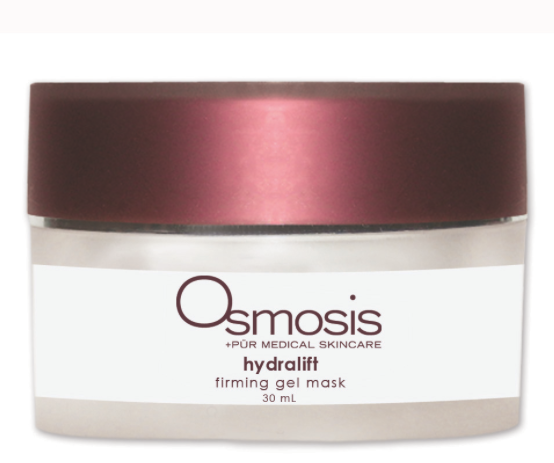 The Sell: The Osmosis Hydralift Firming Gel Mask will not only hydrate your parched skin, but will also stimulate soothing and tightening benefits. The cucumber extract will cool and heal the most irritated skin and the aloe vera will expedite cell renewal and swiftly penetrate for an immediate hydration.
The Gimmie: Instant gratification! A top pick to revive the skin from dehydration as well as toning benefits. Light and not sticky.
Tammy Fender Epi-Peel ($80)

The Sell: An award-winning facial-in-a-jar, this ultimate multi-tasker merits a permanent place in every beauty routine.
The Gimmie: Tammy Fender's Epi-Peel comes in a tiny jar that holds a lot of magic. The crumbly cream applies like an exfoliator and dries like a clay mask. After five minutes, take the product off with a damp towel and boom: glowing, gorgeous skin! Easy-peasy!
Repairing Hand Treatment ($85)
The Sell: The hands are the hardest area of the body to treat because they have no: muscle tone or sebaceous glands and, as we age, thinning skin. The hand treatment is specially formulated to address these needs. Its non-greasy, fast absorbing formula softens, smoothes, evens skin and helps reduce the appearance of dry patches and blemishes.
The Gimmie: The treatment absorbs into the skin immediately and leaves hands feeling renewed and revitalized. Perfect for treating wind-burned and parched skin.
Goldfaden MD Fleuressence ($129)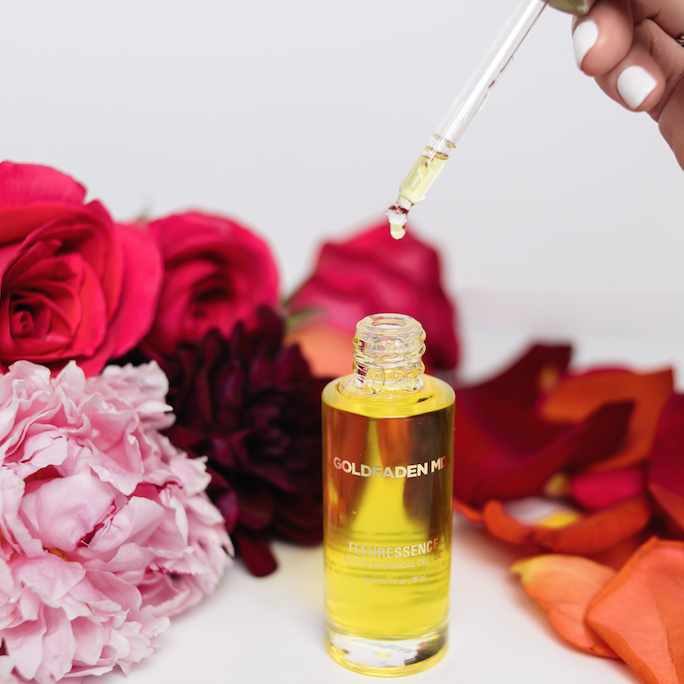 The Sell: A non-greasy, anti-aging elixir that replenishes hydration, skin color, tone and improve skin's radiance. Ingredients include: pure active botanicals, fruit extracts, natural oil and more. All works together to add moisture and encourage skin cell revitalization.
The Gimmie: Replenish and hydrates as stated in the description.
Cyto-luxe Vitamin C+ ($135)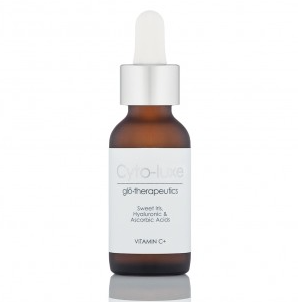 The Sell: Described as a "potent" infusion of ascorbic acid that strengthens and repairs skin cells. It also smooth fine line and wrinkles.
The Gimmie: This potent formula works well to smooth over wrinkles.
Prescriptives Super Line Preventor Xtreme ($84)
The Sell: This super cocktail ingredients is armed with antioxidants that will reduce the appearance of lines and wrinkles by up 54 percent.
The Gimmie: An invaluable product that should be part of your skincare regiment. You only need a few drops and your skin will not only look like silk, but also feel like it. Expect your skin to be the topic of conversation.
Pulsaderm LED Red ($189)
The Sell: This light therapy provides light waves that are designed to deeply penetrate skin to remove any signs of aging such as: wrinkles, crow's feet and brown spots. It will expedite the repair and replenishment of damaged skin in addition to stimulating the production of proteins.
The Gimmie: A warrior against wrinkles. An actual device that has proven results. Take 10 minutes while indulging in your favorite TV programming a couple times during the week, and be prepared to hear people swoon over your skin.
Perfect Hair Day (PhD) Night Cap Overnight Perfector ($28)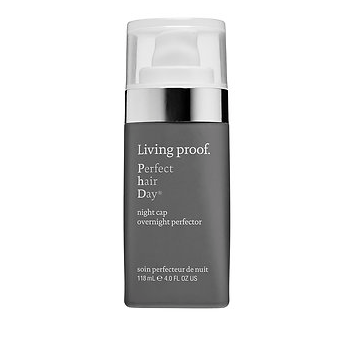 The Sell: An easy-to-use solution. Apply product in the night and wake up with shiny, vivacious, manageable hair.
The Gimmie: You'll see results almost immediately. Your hair will feel softer. Expect less frizz and more shine. You're hair will also smell great. Do yourself a favor and purchase a bottle.
 28-Day Divine Renewal Program ($130)
The Sell: Four formulas in four weeks that are designed to specifically to work in tune with the skin renewal cycle.
The Gimmie: Two words: divine and luxurious. It absorbs right into your skin, leaving it soft and hydrated. Expect to see results in just two weeks.
 Genius White Concentrated Brightening Essence ($115)
The Sell: A brightening serum that will reduce the appearance of dark spots and noticeably reduce fine lines, wrinkles and/or rough patches.
The Gimmie: A great texture that will melt right into your skin. Your face will almost never be dry again.
Cacao + Cardamom Bath Tea ($24.50)
The Sell: This bath tea is a healing everyday habit to add to your skin regiment.
The Gimmie: A wonderful handmade organic bath product with a unique smell.
NeuRADIANCE Instant Cell Exfoliator ($79)


The Sell: This invigorating polish for the face, neck and décoletté utilizes a unique triple action system to helps boost cell turnover and moisturize skin. The technologically advanced formula helps promote long-term benefits by creating a residual reservoir, trapping key ingredients, so they stay on the skin even after rinsing.
The Gimmie: You can literally peel away the winter using this product. Exfoliate away the look of fine lines and wrinkles, while reducing the look of large pores and brightening your complexion. Winning!
Stemology Cell Revive Serum Complete ($189)


The Sell: This light formula addresses all the signs of facial aging, including fine lines and wrinkles, skin elasticity, firmness and tightness, skin tone, pore refinement, skin thickness, collagen and free radical damage. Clinically proven to immediately tighten and lift skin in 96% of study participants.
The Gimmie: The product goes on smoothly and absorbs into skin immediately. Expect skin to feel more supple, look plumper and show visible brightening in two weeks.
(Cover photo via SheKnows.com)
Subscribe to discover the best kept secrets in your city