Now officially underway, Dubai Art Season kicked off the fifth annual SIKKA Art Fair, which was held between March 14 and 24 in the historic Al Fahidi Historical Neighbourhood in Bur Dubai. The fair was a smashing success and a strong start to what's sure to be another incredible arts season in a city known for its vibrant art scene.
Fifty UAE artists, two arts initiatives and three collectives were represented in the eclectic collection, which was commissioned by the Dubai Culture and Arts Authority.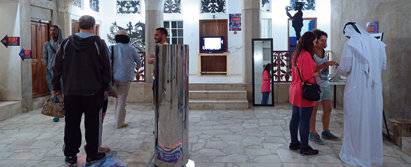 Photo Credit: http://www.timeoutdubai.com
The SIKKA Art Fair gets its name from the alleys that run between Dubai's historic homes. The name is a metaphor for artists who are traveling along the path from being unknown to a place of fame and recognition for their creative flair, according to Albawaba Business.
Mixed media artist Jamal Luqman curated this year's SIKKA Art Fair, which included a broad range of pieces in every medium, from music and live performances to workshops and paintings. He told AME Info that the SIKKA Art Fair fills a clear niche in the Dubai art scene because it not only provides a platform artists can use to show off their creativity but also enables them to trade ideas while also interacting with the public and the rest of the arts scene in the UAE.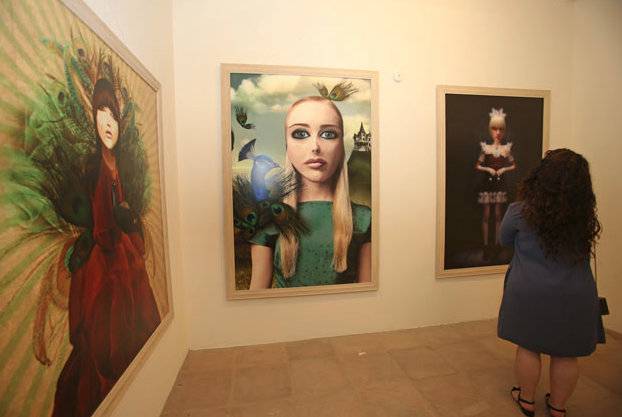 Photo Credit: http://www.khaleejtimes.com
The SIKKA Art Fair also offered opportunities for the general public to discover and explore their creative side through a number of workshops. According to Albawaba Business, the workshops covered everything from painting to dance, poetry and more.
Visitors were treated to workshops hosted by the Dubai Moving Image Museum, the Sajaya Young Ladies of Sharjah, the Architectural Heritage Society and many others.