Photo Credit: Karl Larson
Rob Gronkowski, tight end for Super Bowl champions New England Patriots, partied like a winner on Saturday night at Surrender Nightclub in Encore Las Vegas. In town to celebrate the championship with family and friends, "Gronk" kicked off the night with his brothers, Chris and Dan, and four close pals for dinner and drinks at Andrea's, the Asian dining celebrity hot-spot adjacent to Surrender.
The group then arrived at the nightclub where "Gronk" was greeted with a hero's welcome.  He had an ear-to-ear smile as he was introduced to the packed house which erupted with cheers as confetti blasted from cannons.
The group was in high spirits partying at the DJ table taking in the sounds by Flosstradumus. Onlookers commented that things started getting wild around 1:00am when a Lombardi Trophy-themed cake and a large football cake were brought to the table. As the crowd cheered for a "Gronk Spike," the champion obliged and smashed the cake on his brother Chris's head.
"Gronk" drank Champagne straight from the bottle and was seen sharing booze and bubbly, which he poured from the bottle, with nearby revelevers. "Gronk" then went on stage to party with Flosstradamus and DJ Snake where he showered the crowd with Champagne and got his "gronk" on dancing along to the music. The group partied until 3 a.m.
Like Haute Living Las Vegas? Join our Facebook page or follow us on Twitter. Want Haute Living Las Vegas delivered to your in box once a week? Sign up for our newsletter.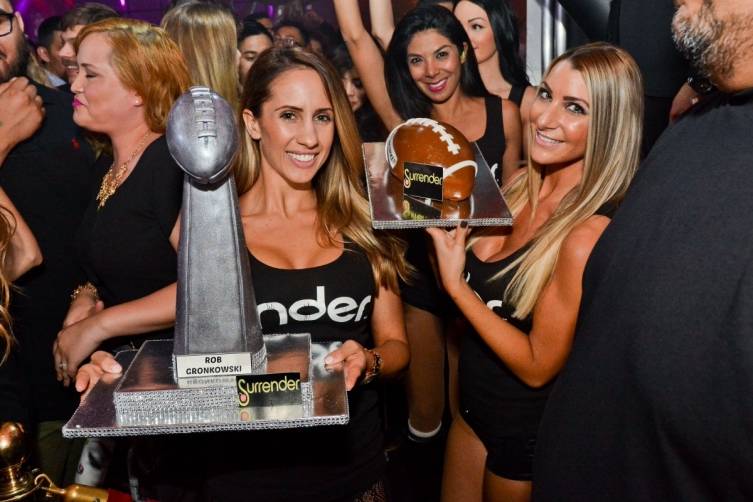 20150228_SURRENDER_GRONK_&_FLOSS_Celeb_Recap_HiRes_KarlLarsonPhotography6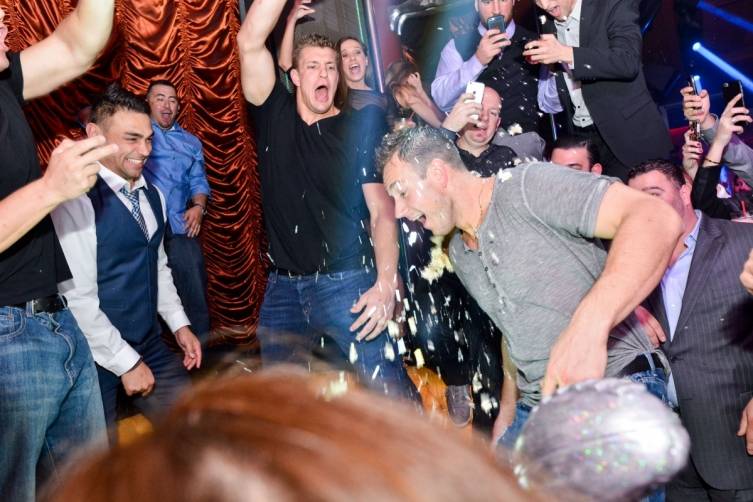 20150228_SURRENDER_GRONK_&_FLOSS_Celeb_Recap_HiRes_KarlLarsonPhotography13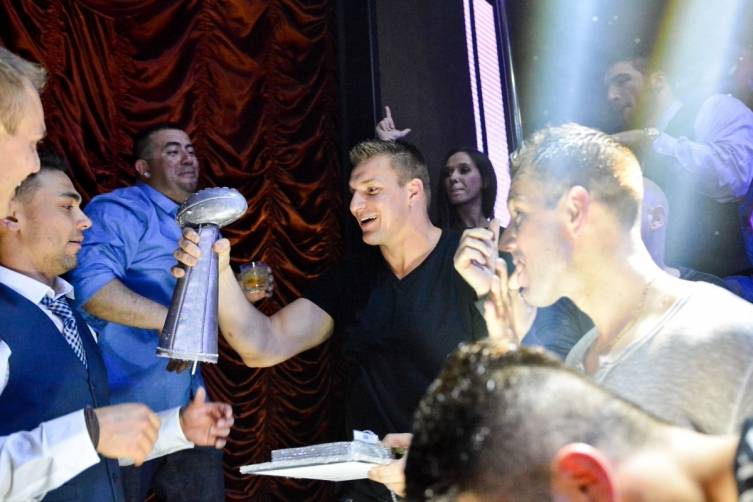 20150228_SURRENDER_GRONK_&_FLOSS_Celeb_Recap_HiRes_KarlLarsonPhotography17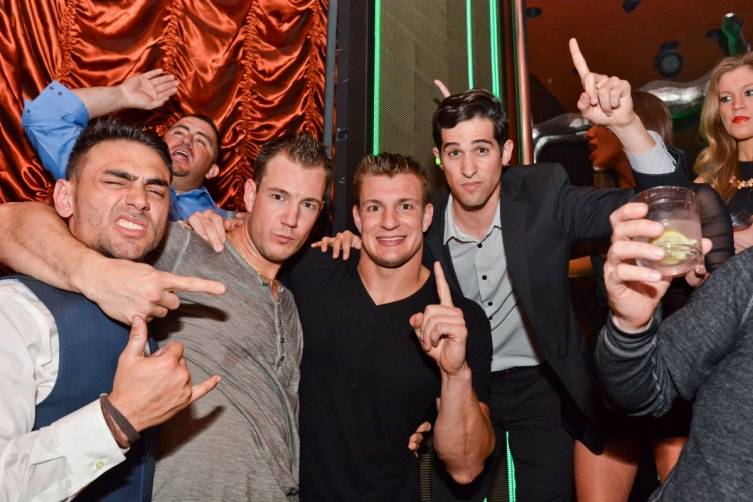 20150228_SURRENDER_GRONK_&_FLOSS_Celeb_Recap_HiRes_KarlLarsonPhotography21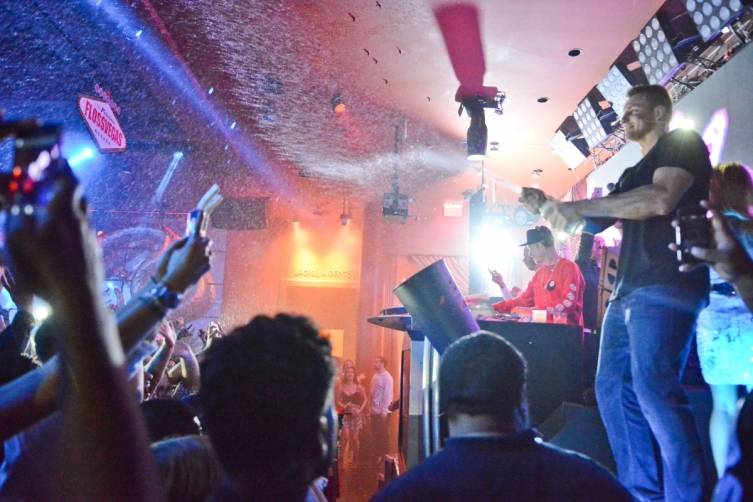 20150228_SURRENDER_GRONK_&_FLOSS_Celeb_Recap_HiRes_KarlLarsonPhotography25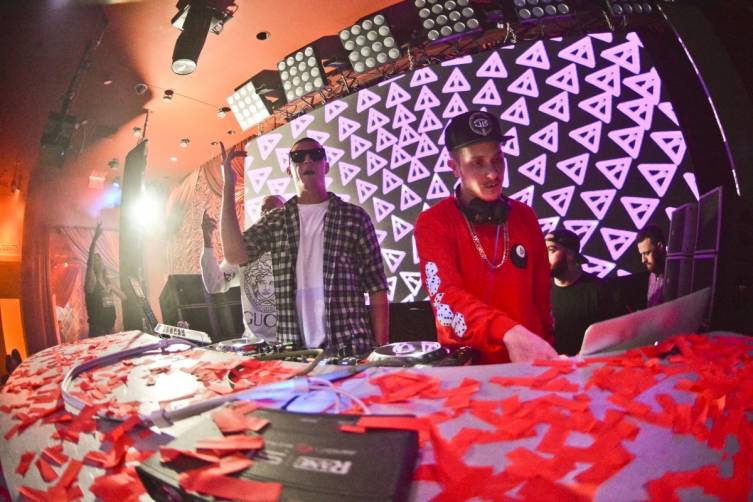 20150228_SURRENDER_GRONK_&_FLOSS_Celeb_Recap_HiRes_KarlLarsonPhotography27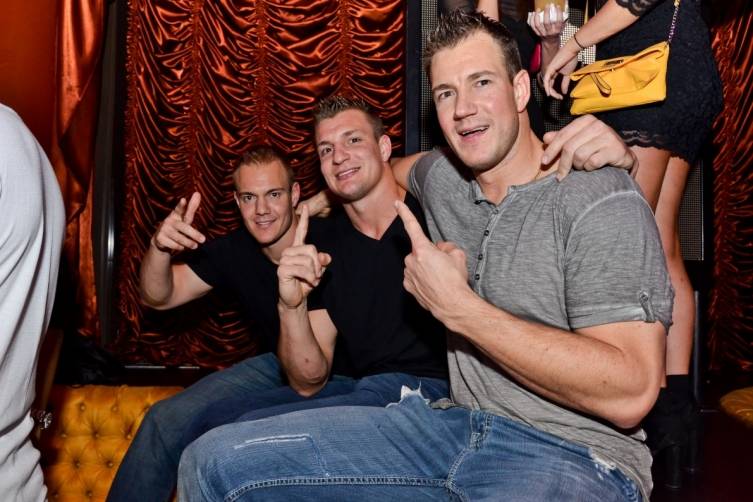 20150228_SURRENDER_GRONK_&_FLOSS_Celeb_Recap_HiRes_KarlLarsonPhotography31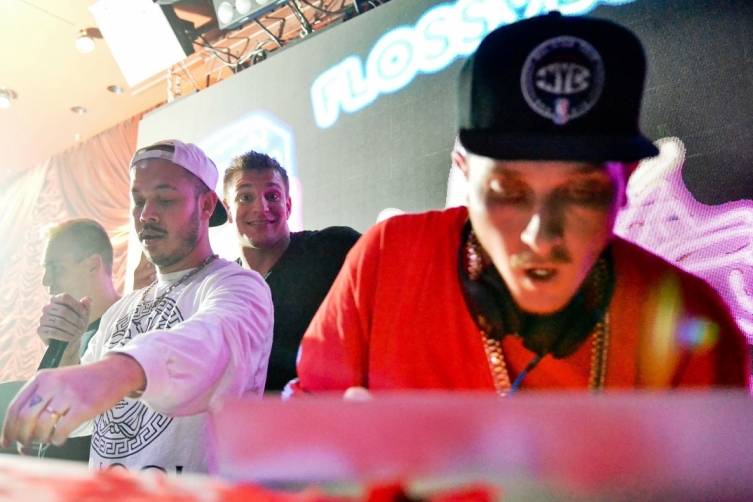 20150228_SURRENDER_GRONK_&_FLOSS_Celeb_Recap_HiRes_KarlLarsonPhotography33