Exciting news for fans of the Martin Scorsese classic Goodfellas: the director and the cash of the film (Robert DeNiro, Joe Pesci, Ray Liotta, Lorraine Bracco, etc..) will be reuniting to present the 25th anniversary of the film at the Tribeca Film Festival. The festival announced that a re-mastered version of the film will serve as the finale of Tribeca.
After the screening of the film, Jon Stewart will host a conversation with the director and the cast, asking them what went into making one of the most classic films of any genre, let alone the gangster genre.
DeNiro, a founder of the Tribeca Film Festival, said he is just as proud of the film now as he was 25 years ago.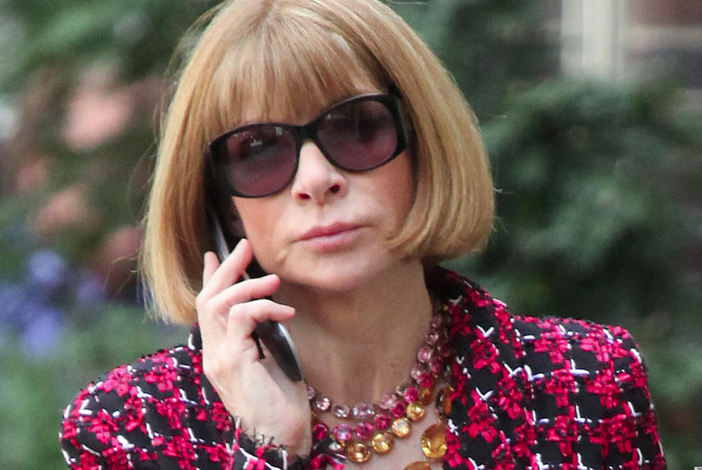 The Tony Awards are often the least-watched awards show of the year. American Theatre Wing chair and costume designer William Ivey Long believes that the statistic might be due to the festival needing an injection of glamour. Who better to inject the Tony Awards with glamour than Vogue super-editor Anna Wintour?
According to Page Six, Anna has been secretly tapped to glamourize the red carpet of the Tony Awards. Wintour claimed that the 2014 Tony Awards was a fashion disaster: "I was just recently at the Tony Awards… and, God, they need your help. Let me tell you, it was a disaster," she said in an interview with Suzy Menkes at Central Saint Martins.
Let's hope she can improve the state of fashion at the 2015 Fashion Awards.
Tom Ford has been accused of objectifying women in his ad campaigns. Ford thinks this is ridiculous, because he claims he is an "equal opportunity objectifier," in a recent interview with the Guardian.
The designer talked about a lot in the piece: his acting, his hedonism in 1980s New York, his early forays into fashion design, and more. But his response to the questions about his use of naked women to sell his products: I'm just as happy to objectify men," he says, "The thing is, you can't show male nudity in our culture in the way you can show female nudity. We're very comfortable as a culture exploiting women, but not men. But I don't think of it as exploitation."
So, it's not him that objectifies, it's that society only allows you to objectify one gender more than the other.
NY Haute 100 updates consist of news about members of our New York Haute 100 List; a list of New York City's most powerful players.