Like big hair, hoop earrings—and gasp—fringe, fanny packs are making a comeback. From Hollywood heavy hitters to Park Avenue trendsetters, we've been seeing the "hands free" style popping up more and more. Initially, we were quick to dismiss the trend as a Bohemian byproduct of Burning Man, but when Sarah Jessica Parker recently attended a chic New York City red-carpet event donning a Chanel fanny pack, it made us do a double-take and wonder, are fanny packs back?!
For those brave fashionistas eager to revisit the '80s trend, Haute Living has rounded up the most stylish fanny packs in stores today.
Gucci Original GG Canvas Belt Bag ($570)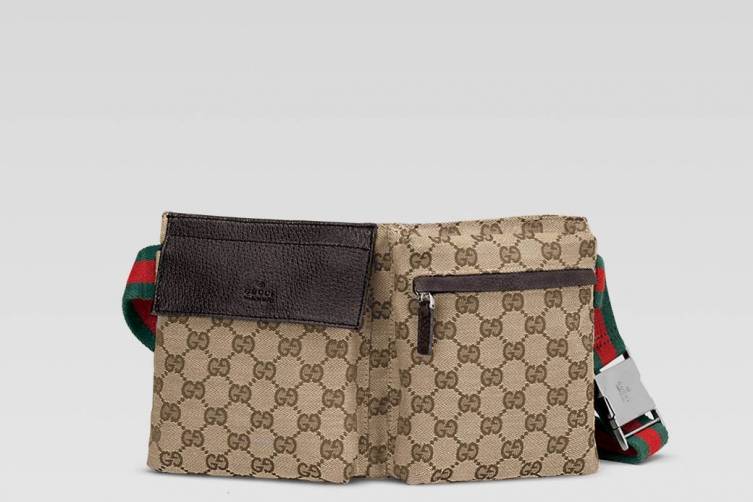 Though there are plenty of dressier fanny packs (who even knew that was a thing?!) we think this trend looks best when paired with simple white tee-shirt and jeans. For a belt bag that you can wear everyday, check out Gucci's beige/ebony original GG fabric with dark brown leather trim. Featuring double compartments with hook-and-loop flap closure and zip closure, it's perfect for keeping all your valuables safe and secure so you can go hands-free without worry.
Alexander Wang Runway Mini Fanny Pack ($495)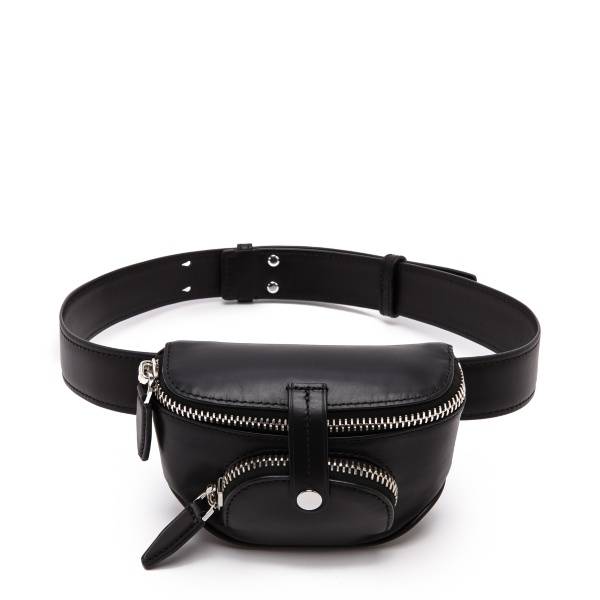 Looking for something more edgy? Alexander Wang's petite waist-hugging bag definitely fits the bill. Crafted from smooth leather and silvertone hardware, the sleek, minimalist design looks best with skinny black pants and heels. Even better—the zipped outside pocket is the perfect size for storing your favorite lipstick. There's no need to rummage through your bag ever again.
3.1 Phillip Lim Printed Fanny Pack ($675)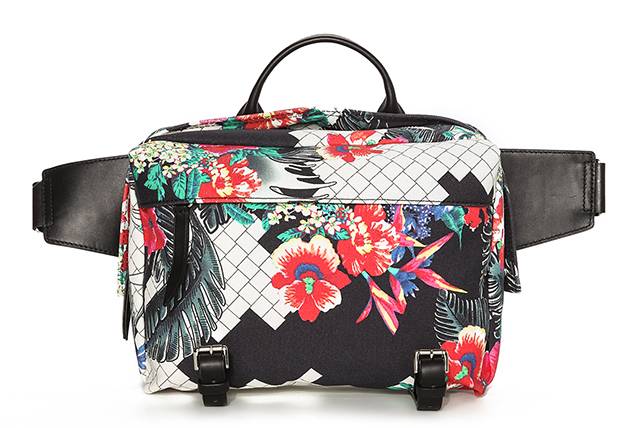 Those ladies that are fanny pack proud—and when it's Phillip Lim why wouldn't you be?!—will flip for this oversized floral number. The roomy central compartment with zipped interior and exterior pockets is great for stashing everyday necessities like your wallet and makeup case. Heading to the Central Park? The bag also features removable loops, which takes all the fuss out of toting a towel.