Photo Credit: Elisabeth Caron
Janie Bryant's life is fashion. She has been the costume designer for AMC's Mad Men, which is in its seventh and final season, since 2007, and has won an Emmy for Outstanding Costumes for a Series for HBO's Deadwood in 2005. Bryant is in the running for another award—costuming an Outstanding Period/Fantasy Television Series—at the 17th Costume Designers Guild Awards on February 17th. Prior to the LACOSTE-sponsored ceremony, an awards presentation which celebrates outstanding costume design in film, television and commercials—Bryant sat down with Haute Living to discuss fashion, shopping, which stars she thinks have the best style and life after Mad Men. 
Is it important to you to receive a Costume Designers Guild Award for your final season of Mad Men?
I would say that if I did receive the award that it would be a great honor for my peers to recognize my work on the show. Mad Men has been such a huge part of my life and I appreciate every aspect of being a part of such a great show.
Is the ending of the series sweet, bittersweet, or both? 
Yes, so bittersweet! It's the end of an era which definitely has been a period of mourning but also an incredibly exciting time to begin new creative projects! So it is the cycle of life, new beginnings and endings.
Is there one particular look or one particular season of looks that you'd like to most be remembered for? Which and why?
One of my favorite shows in all seven seasons of Mad Men was Season 1, Episode "Shoot." Betty Draper had 14 costume changes and she looked gorgeous in each of them. It was also the Camelot years of the series and became the iconic Mad Men style that people refer to. Season 1 also has a sweet spot for me because it was a time when the show was so new and young that during the shooting it always felt like it was "our own little secret in a box" if you will.
Have you kept any mementos from the show (accessories, a dress, etc)?
I have my sketches of my designs.
Which of the cast members' real-life fashion sense do you admire the most and why?
January Jones because she's daring and Kiernan Shipka, because she does pretty so perfectly and chic.
Why do you think Mad Men became so iconic and resounded so well with fans?
I think audiences are inspired by Mad Men: the characters, the writing, the set design, the costume design, and the hair and make-up. All of the elements of the show work together in perfect harmony.
Where are your favorite places to shop in LA?
For work, I love to go fabric shopping. If I'm shopping vintage clothing for work I'll go to PlayClothes, or work with vintage vendors or costume rental houses that specifically deal with the film industry.
What are your favorite brands to wear?
I wear Isabel Marant, J Brand Jeans, Rag & Bone, Tom Ford, Valentino, Black Halo, Kaufman Franco, Suzanne Felsen jewelry and I like to throw in vintage pieces as well. For my guilty pleasure: Zara and Top Shop!
Do you know what you'll be wearing to the Costume Designers Guild Awards? What, if yes?
I don't have any idea, but I will get it together very soon!
What's next for you? What projects will you be working on?
I am working on a dress collection with Black Halo which I am thrilled about! The collection will be in-store in July for fall. I have my Shoes of Prey capsule collection which is available now on-line  www.shoesofprey.com and at select Nordstroms. I am currently working on a shaping collection of leg wear and leggings as well as a few other exciting projects to be announced. One of my dream projects is to launch a "Chic Closet Collection" so more to come on that soon as well.  I truly believe in feeling beautiful inside and out and surrounding ones self with beautiful things so my brand projects focus on helping women be their own "leading lady"…And of course, can't forget the men!
Have you made progress selling Janie Bryant's Hollywood? Can you tell us more about the show?
We are still is the process of shopping the show around to different networks!
What is your tried and true fashion rule?
Wear clothes that fit YOUR figure or have them tailored to do so.
CHECK OUT A FEW OF JANIE BRYANT'S FABULOUS MAD MEN FASHION CHOICES BELOW
Janie Bryant 1
Elisabeth Moss
Photo Credit: Carin Baer/AMC
Janie Bryant 2
Elisabeth Moss, Jon Hamm and Christina Hendricks
Photo Credit: Frank Ockenfels/AMC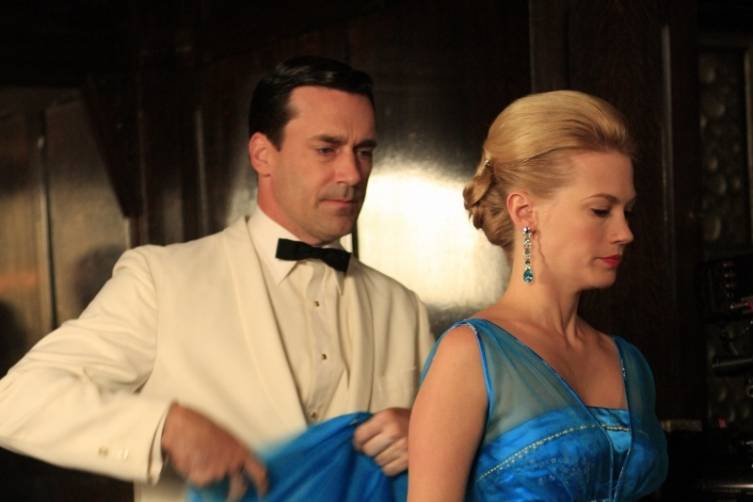 Janie Bryant 3
Jon Hamm and January Jones
Photo Credit: Carin Baer/AMC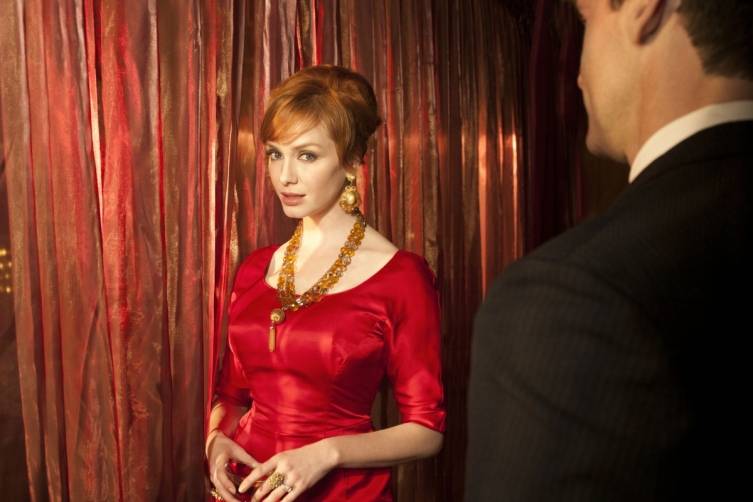 Janie Bryant 4
Christina Hendricks
Photo Credit: Frank Ockenfels/AMC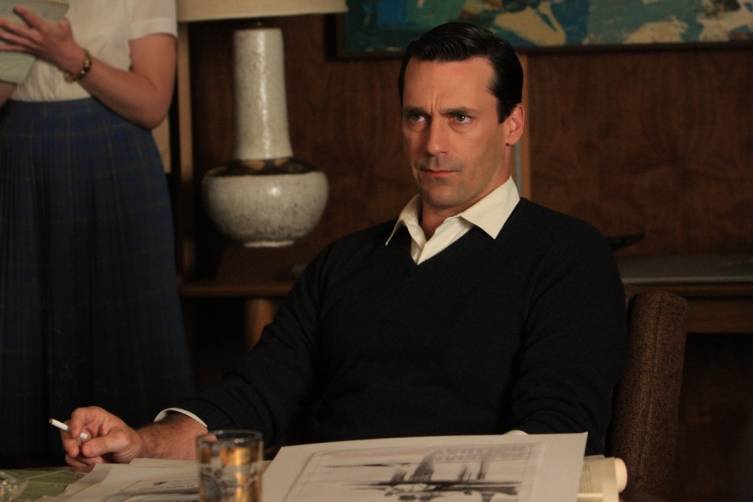 Photo Credit: Carin Baer/AMC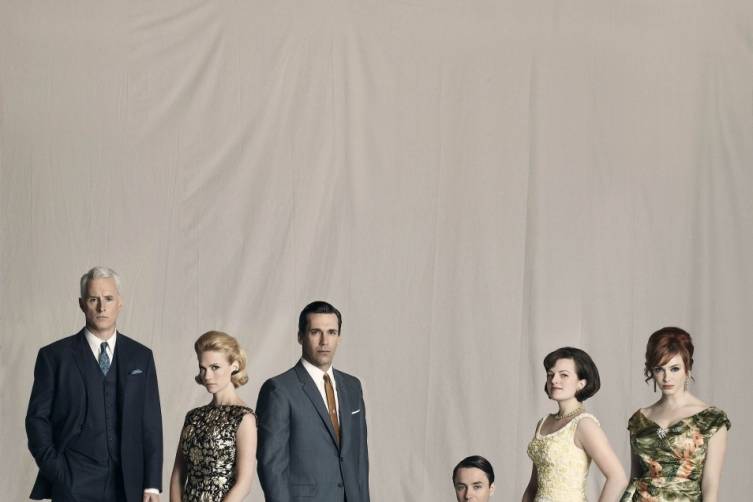 Janie Bryant 6
The cast of "Mad Men"
Photo Credit: AMC