Photo Credit: Christopher Polk/Getty Images
Those who create beauty through costume design on both the big and small screens were honored during a glittering, star-studded ceremony at The Beverly Hilton on Tuesday evening at the 17th Costume Design Guild Awards. 
Seven primary awards and four honorary awards were handed out after a three-course dinner at the LACOSTE-presented event.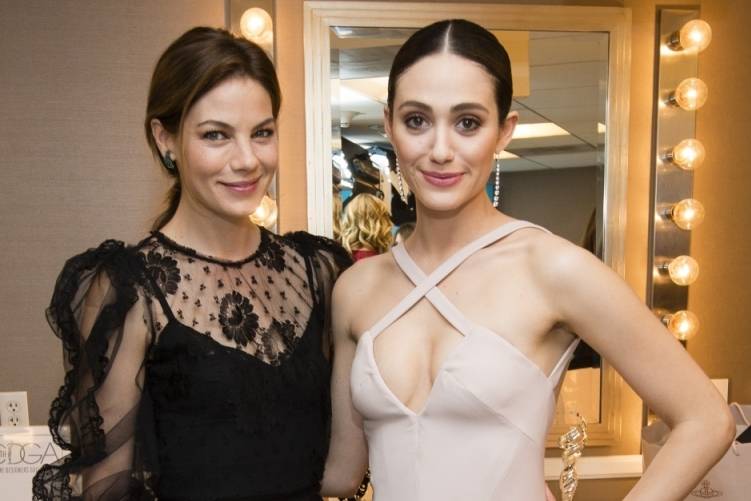 Photo Credit: Christopher Polk/Getty Images
The Guild honored two-time Academy Award®-nominated actress Naomi Watts with the LACOSTE Spotlight Award, which was presented to her by actress Laura Dern (a current Academy Awards nominee), Watts' good friend and co-star in the film We Don't Live Here Anymore.
The Distinguished Collaborator Award was presented to Award-winning writer, director and producer Richard Linklater by the star of his Academy Award-nominated film Boyhood, actress Patricia Arquette, in recognition of his support of costume design and creative partnerships with costume designers. The film, which stars Ethan Hawke and Arquette, received eight Oscar nominations in six categories, including best picture and best director.
Photo Credit: Christopher Polk/Getty Images
Actor Harrison Ford presented acclaimed Costume Designer Aggie Guerard Rodgers with this year's Career Achievement Award for her outstanding work in film.  Ford and Rodgers have collaborated on numerous films spanning over 40 years, including Star Wars: Episode VI – Return of the Jedi, The Fugitive, American Graffiti, The Conversation, and More American Graffiti.
Costume Designers Guild member and two-term past-president Dr. Deborah Nadoolman Landis received The 2015 Edith Head Award for the Advancement and Education of the Art of Costume Design.  Her husband, film director, screenwriter, actor and producer, John Landis, presented her with the award.
Shameless star Emmy Rossum, hosted the Awards Gala.  Presenters included Jon Voight, Mindy Kaling, Ike Barinholtz, Jesse Tyler Ferguson, Jonathan Groff, Kiernan Shipka, Betsy Brandt, Tony Hale, Michelle Monaghan, and Beau Bridges.
Photo Credit: David Livingston/Getty Images
Additional winners included Lou Eyrich for American Horror Story: Freak Show, Michele Clapton for Game of Thrones, Jenny Eagan for True Detective, Christopher Lawrence for the Army 'Defy Expectations, Villagers' commercial, Colleen Atwood for Into the Woods, Milena Canonero for The Grand Budapest Hotel, and Albert Wolsky for Birdman.  
Presenters, nominees and honorees were escorted to the Beverly Hilton Hotel in stylish and luxurious Audi sedans.  Additional celebrity attendees included:  January Jones, Beth Grant, Kevin Christy, Loni Anderson, Teddy Sears, Autumn Reeser and Xosha Roquemore. 
17th Costume Design Guild Awards 1
Matthew Weiner, Kiernan Shipka, January Jones and Janie Bryant
Photo Credit: David Livingston/Getty Images
17th Costume Design Guild Awards 2
Mindy Kaling
Photo Credit: David Livingston/Getty Images
17th Costume Design Guild Awards 3
Emmy Rossum
Photo Credit: David Livingston/Getty Images
17th Costume Design Guild Awards 4
Richard Linklater
Photo Credit: David Livingston/Getty Images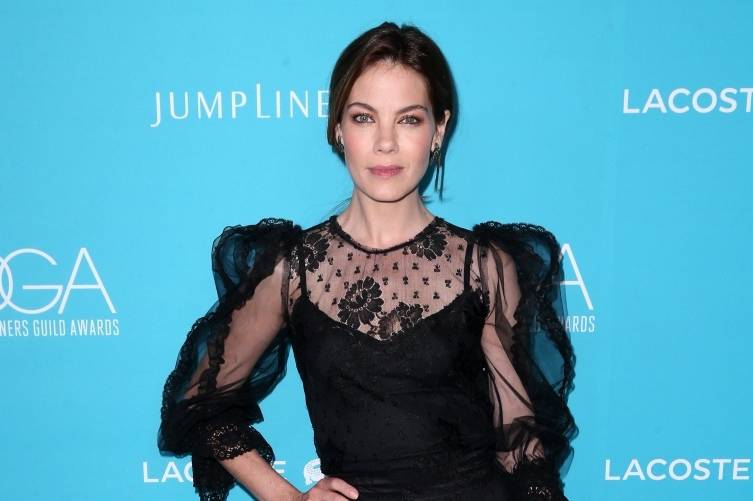 17th Costume Design Guild Awards 5
Michelle Monaghan
Photo Credit: David Livingston/Getty Images
17th Costume Design Guild Awards 6
Tony Hale arriving by Audi
Photo Credit: Angela Weiss/Getty Images