For a wintry break away from the desert climate of Dubai head to the Tschuggen Grand Hotel, a magnificent abode for luxury and wellness in Switzerland.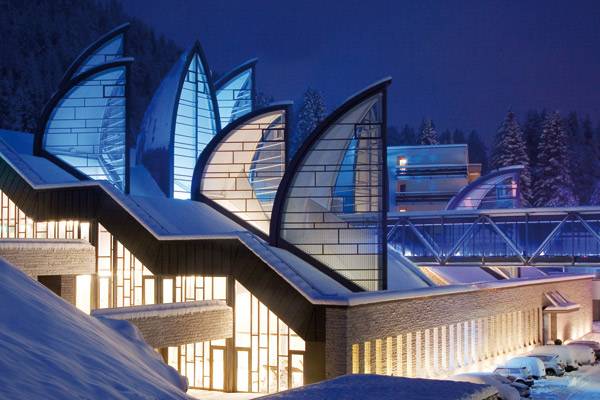 Located in Arosa, Switzerland and founded in the early 20th century, the Tschuggen Grand Hotel features stunning views of the Arosa skiing and hiking area and also steps away from Alpine skiing. The hotel's sumptuous 130 rooms and suites were designed by Carlo Rampazzi and boast a contemporary design especially known for its vivid interiors and spectacular mix of color, texture and pattern.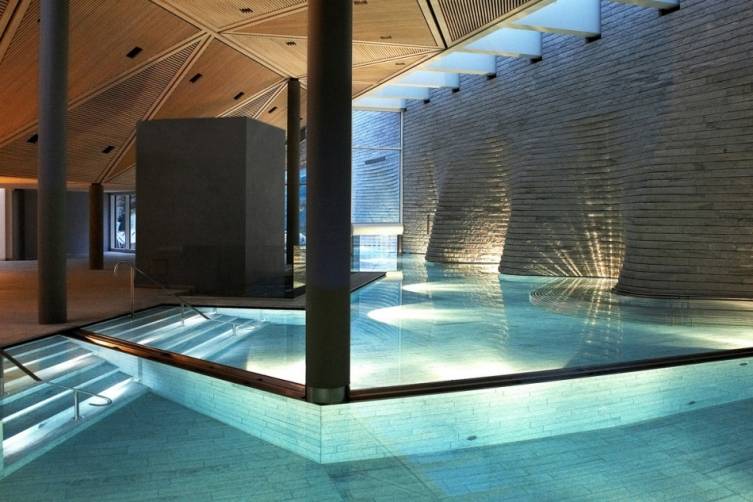 A trip to the Tschuggen Grand wouldn't be complete without a visit to its renowned spa. Ultramodern, at 5,000-square-meters the Mario Botta–designed Tschuggen Bergoase spa is a mesmerizing abode for wellness and relaxation. Exceptionally devised, the four-floor spa complex was built directly into the mountain (28,000 meters of gravel were removed for its construction) and connected to the hotel by a glass walkway.
Private Affair is the hotel's current package whereby guests can savor three hours of complete relaxation in their very own private Spa Suite complete with steam bath and whirlpool. This includes a sea salt exfoliating treatment with camomile and thyme as well as a pine infusion. A spa massage will round off three nights of accommodation at the Tschuggen Grand including a breakfast buffet and other meals under the "Dine Around" label. The package also includes free admission to the hotel's unique Tschuggen Bergoase as well as complimentary use of its exclusive mountain railway Tschuggen Express.
Breathtaking surroundings make this hotel an idyllic winter getaway. The Graubünden landscape provides its own magical scenery, and at 1,800 meters above sea level, the hotel is an ideal base from which to enjoy outdoor activates including cross-country skiing, horse races on a frozen lake, hot-air ballooning and delta gliding.
For more information, visit www.tschuggen.ch
Subscribe to discover the best kept secrets in your city