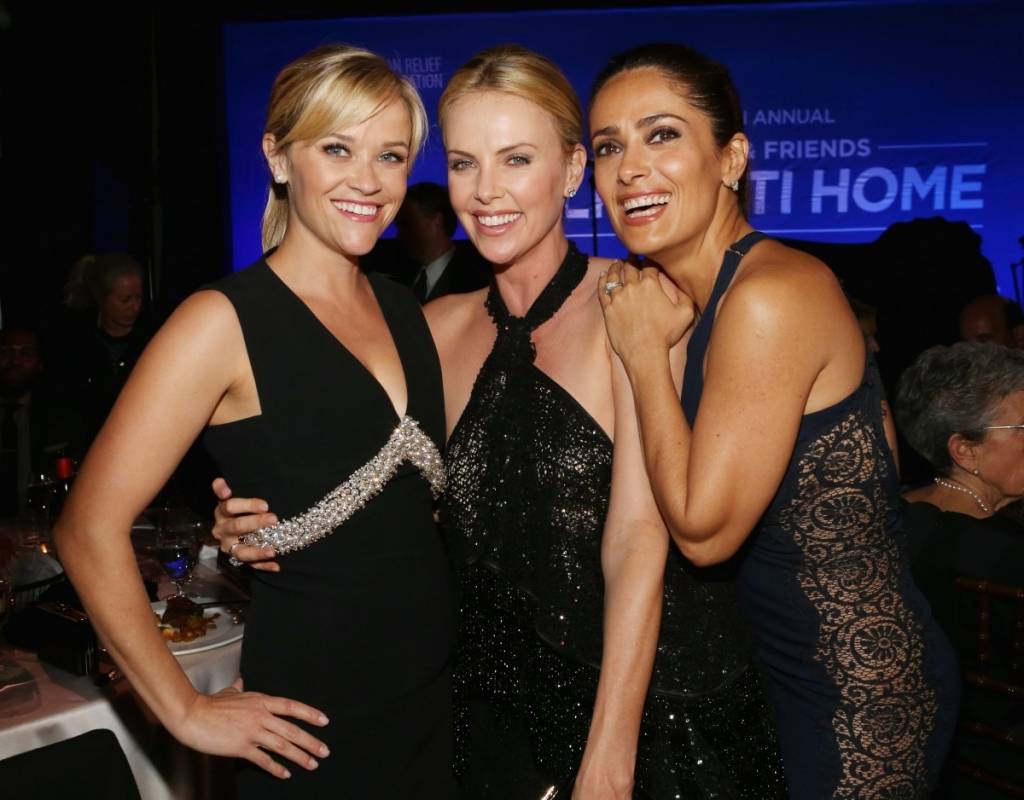 Photo Credit: Getty Images for J/P Haitian Relief Organization
Hollywood stars certainly weren't idle in the days leading up to the 2015 Golden Globe Awards. Here are the best and brightest pre-Golden Globes parties, galas, and suites attended by Tinseltown's finest this weekend.
SATURDAY, JANUARY 10
BAFTA TEA PARTY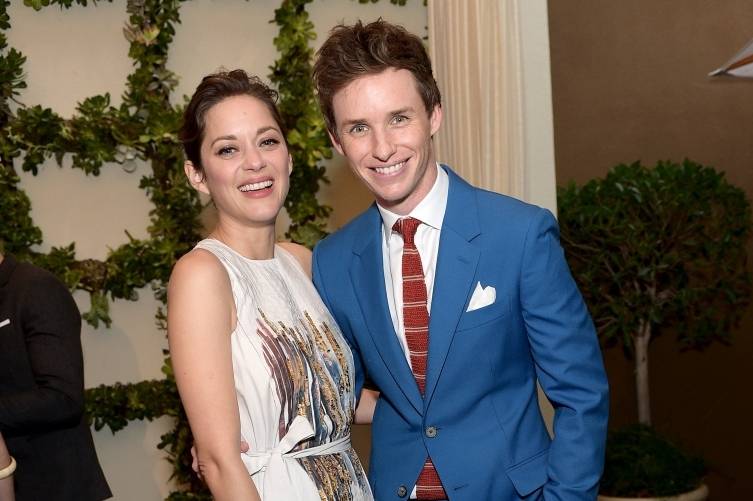 Photo Credit: Getty Images for Mulberry
The British Academy of Film and Television Arts Los Angeles (BAFTA Los Angeles) celebrated the 2015 Awards Season with their annual Tea Party. Awards season nominees along with leading executives, celebrities and BAFTA members enjoyed traditionally British tea, scones, finger sandwiches and cocktails in the uniquely relaxed surroundings of a British Tea Party at the tony Four Seasons Los Angeles at Beverly Hills. Guests arrived at the fete by Jaguar, and were given the opportunity to create a bespoke leather bracelet courtesy of Mulberry at the event. The guest list included stars such as Adrien Brody, Steve Carell, Henry Cavill, Dominic Cooper, James Corden, Marion Cotillard, Cara Delevingne, Jamie Dornan, Joanne Froggatt, Ethan Hawke, Felicity Jones, Anna Kendrick, Travis Knight, Keira Knightley, Richard Linklater, Rosamund Pike, Eddie Redmayne, Rene Russo, Miles Teller and Dominic West. As well as honoring the year's nominees and winners, the Tea Party also raises awareness of BAFTA Los Angeles' wider work including its award-winning Community Outreach and Philanthropic programs that operate year-round, including the Heritage Archive and Inner City Cinema programs.
FILM INDEPENDENT SPIRIT AWARDS FILMMAKER GRANT AND NOMINEE BRUNCH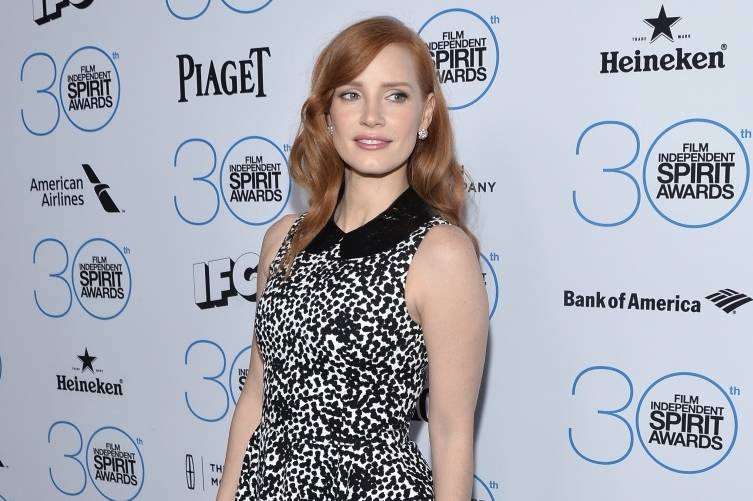 Photo Credit: Amanda Edwards/WireImage
The 30th annual Film Independent Spirit Awards Nominee brunch kicked off in style thanks to some sparkle from presenting sponsor Piaget on Saturday at Boa Steakhouse. Emmy Rossum and Michael Pena hosted the grants presentation alongside IFC president Josh Welsh after a hearty brunch of traditional favorites like Eggs Benedict and Bloody Mary's. Stars on hand to celebrate their nominations included Jessica Chastain (wearing Piaget), Ellar Coltrane, Ethan Hawke, Patricia and Rosanna Arquette and Marion Cotillard. 
ART OF ELYSIUM'S HEAVEN GALA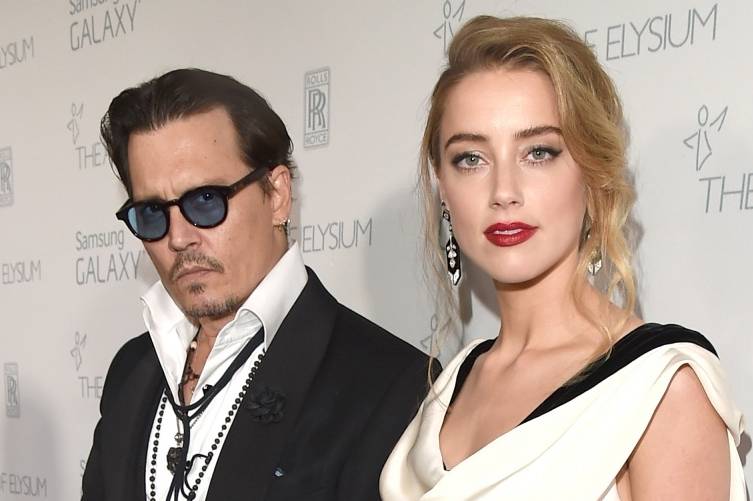 Photo Credit: Jason Merritt/Getty Images for Art of Elysium
The Art of Elysium held its Eighth Annual Heaven Gala Presented by Samsung at Hangar 8 in Santa Monica on Saturday night. World-renowned contemporary performance artist Marina Abramović delivered an artistic experience for guests that included Johnny Depp, Ryan Kavanaugh, Camilla Belle, Amber Heard, James Marsden, Joaquin Phoenix, Jaime King, Usher, and more for an experience unlike any other awards season in Los Angeles, with live performances, 3-D video, a fashion show by Costume National and a musical performance by Moby with a cocktail hour DJ set by Elijah Wood. Upon arrival, guests were loaned a pair of Samsung Level headphones to wear during Marina's "Silence is Golden" performance art installation during which guests remained silent for the first hour of the evening. To communicate, guests used only body language or wrote notes using the S Pen of the Samsung Galaxy Note 4 devices stationed around the room. The entire evening was based on Abramović's reflection of Heaven as a state of consciousness where light and dark meet. Heard was honored with the organization's highest honor, the Spirit of Elysium award, and impressed upon other artists in the room the need to get involved and give back as much as possible to truly understand yourself. As the evening's presenting sponsor, Samsung continued its support of The Art of Elysium and helped to make this year's Heaven Gala possible. SBE Entertainment and its Katsuya, Cleo, The Bazaar and sbe Catering provided guests' food and dining experience, with additional support from sponsors including Grey Goose Vodka, Perrier-Jouët, The Hollywood Roosevelt, Rolls-Royce, Tweezerman and official airline partner Delta Air Lines.
4TH ANNUAL SEAN PENN & FRIENDS HELP HAITI HOME GALA BENEFITTING J/P HAITIAN RELIEF ORGANIZATION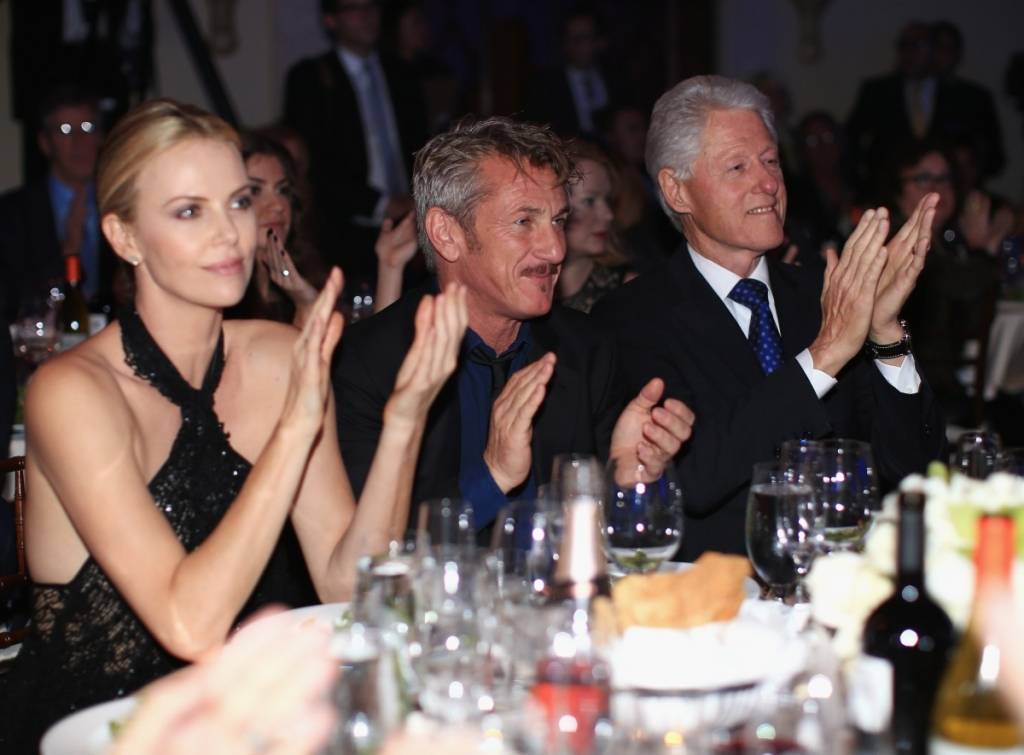 Photo Credit: Getty Images for J/P Haitian Relief Organization
Hollywood luminaries once again came together to support Sean Penn and his J/P Haitian Relief Organization at the 4th Annual Help Haiti Home Gala at the Montage in LA. Approximately $6 million was raised at the fete, which was hosted by Penn and Bryan Lourd and attended by Pamela Anderson, Garcelle Beauvais, Michael Bolton, Adrien Brody, President Bill Clinton, Rebecca Gayheart Dane, Eric Dane, Soleil Moon Frye, Balthazar and Rosetta Getty, Salma Hayek, Josh Hutcherson, Mila Kunis, Ashton Kutcher, Kyle MacLachlan, Kevin Nealon, Samantha Ronson, Ben Stiller, Charlize Theron, Reese Witherspoon, Rainn Wilson, Rachel Zoe and more. With special musical performances by Rozzi Crane, Chris Martin and the Red Hot Chili Peppers. The event was presented by Lynne and Marc Benioff and sponsored by Jeep and NRG Energy Company. Penn introduced President Bill Clinton, who was honored with J/P HRO's Louverture Medal of Commitment, saying: "[Clinton] sat on a log in the center of a community of 60,000 displaced Haitians for hours, asking questions…What did they need? How could he help?… He focused on, and learned about those in need. And he showed them respect, and acknowledged their dignity… As UN Special Envoy to Haiti, he shepherded more than six billion dollars in disbursements and debt-forgiveness following the earthquake. Haiti and J/P HRO are grateful for his commitment."
SUITES: JANUARY 9 + 10
THE HBO LUXURY LOUNGE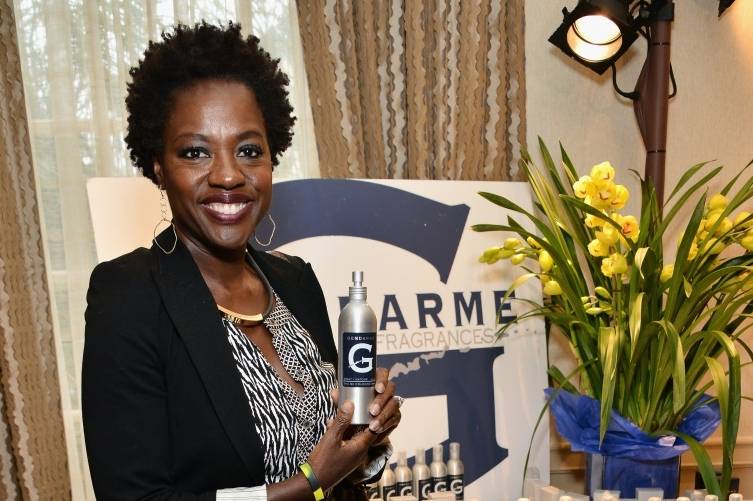 HBO hosted its 13th annual LUXURY LOUNGE® featuring PANDORA Jewelry this weekend at The Four Seasons Los Angeles at Beverly Hills. The event, which throughout the years has become a haven for Hollywood stars to get them ready for the big weekend, brought together Golden Globe nominees, HBO's top talent and brass, and A-list celebrities to celebrate their successes, mingle with their co-stars and experience the hottest products on the market and their latest offerings. Nominated television and film stars that indulged included: Boyhood's Ethan Hawke and Richard Linklater; How to Get Away With Murder's Viola Davis, Aja Naomi King, Karla Souza, Jack Falahee, Billy Brown, Jane The Virgin's Gina Rodriguez, Yael Grobglas, Justin Blandoni and Bridget Regan; House of Cards' Gerald McRaney; The Affair's Julia Goldani Telles; True Detective's Tory Kittles and Riley Smith; Veep's Sufe Bradshaw; Game of Throne's Bernadette Coolfield; Selma's Omar J. Dorsey and Carmen Ejogo; Transparent's Melora Hardin, Jay Duplass and Amy Landecker, Annie's Quvenzhané Wallis, and The Missing's James Nesbitt. Other celebrities attending the suite included Awkward's Jilllian Rose Reed and Nikki DeLoach; The Today Show's Al Roker and Royal Pains' Mark Feuerstein. Celebrities were pampered and gifted with a variety of items from the likes of Nautica, Boiron, Neff, Gendarme, DSW and Montez Renault.
KARI FEINSTEIN'S STYLE LOUNGE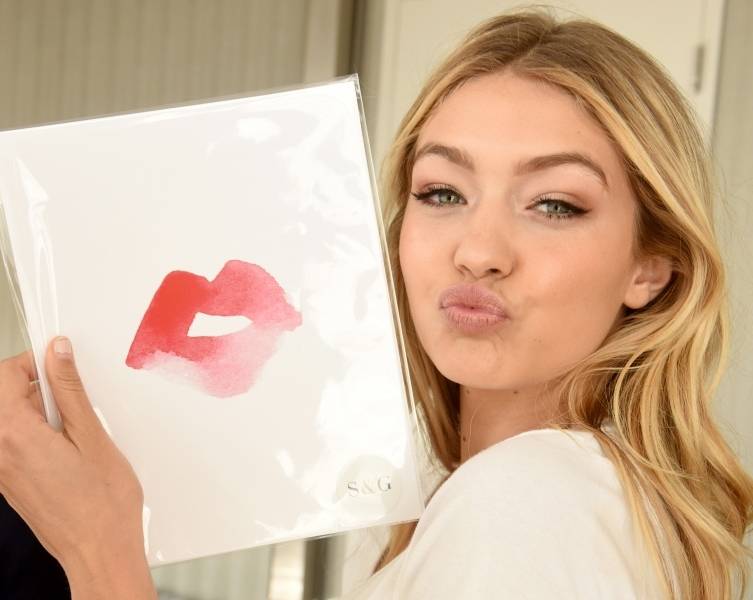 Photo Credit: WireImage
Kari Feinstein's annual Style Lounge at the Andaz West Hollywood was attended by the likes of Jeremy Piven, Gigi Hadid, Lisa Vanderpump, Paris Hilton, Hailee Steinfeld, Miles Teller, Laura Prepon, James Dumont, Melora Harding, Omar Dorsey, Shanola Hampton, Perrey Reeves, Rich Sommer, Ryan Potter, Bethany Joy Lenz, Terrell Owens, Jeremy Piven, Chuck Liddell, Jermaine Jones, Alicia Witt, Karreuche Tran, Cassie, Amber Rose, Naomi Grossman, Sherri Saum, Carly Steel, Michael Gill, Genevieve Morton, Dania Ramirez, Amanda Crew and Malin Akerman, all of whom scooped up items from Capella Resort in St Lucia, Alcohoot, Vida, TruVape USA, Scarlet & Gold, Kelly Baker Brows, Libtech ,Kneady Bakery, Swish Suits, Chroma Studio, Gnu, Vega, Carefree, Bright Baum, and Olivia + Joy.
THE DPA WORLD EXPERIENCE SUITE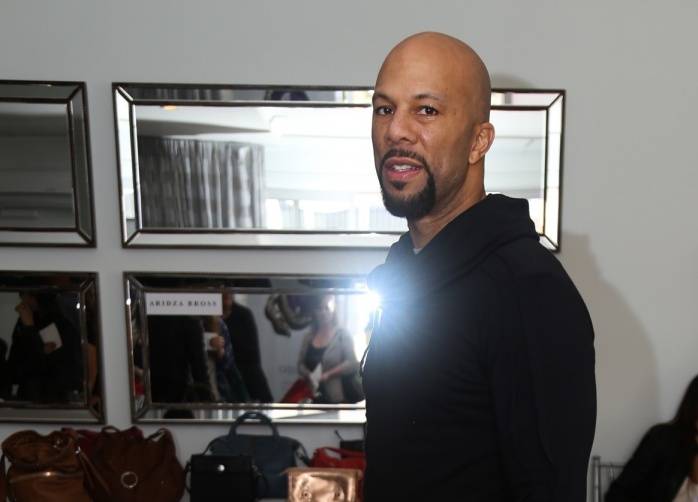 Photo Credit: Sky Cheshure
Nathalie Dubois assembled a chic roster of Parisian designers and travel-centric stands at her annual gifting suite, held this year inside the Penthouse of the Luxe Rodeo Drive. Colin Firth, Richard Linklater, Common, Angela Bassett and Gina Rodriguez were among the slew of stars that picked up goodies from the likes of Azada, Aridza Bross, Cor Sin Labe Doli, Arido and the Santa Barbara Polo & Racquet Club.
GBK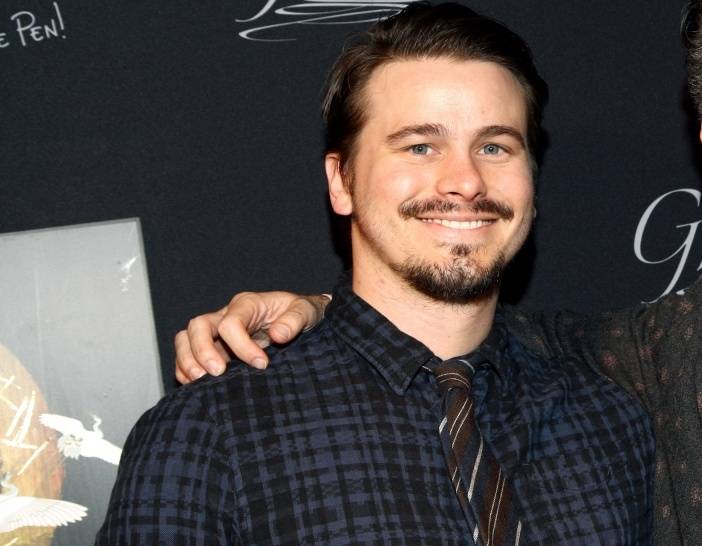 Photo Credit: Getty Images for GBK Productions
GBK & Pilot Pen's monster suite at the W Hollywood was attended by celebs like Viola Davis, Jason Ritter, Selma star Keith Stanfield, Jillian Rose Reed, Nikki De Loach, Cheech Marin, Lisa Vanderpump, Golden Tate and Mekhi Phifer, who picked up a collection of goodies from The Artisan Group, JetSmarter and LG Electronics, among other items.
Anna Kendrick at the BAFTA Tea Party
Photo Credit: Getty Images for BAFTA
Cara Delevingne at the BAFTA Tea Party
Photo Credit: Getty Images for BAFTA
Gina Rodriguez at the BAFTA Tea Party
Photo Credit: Getty Images for BAFTA
Jamie Dornan, Cara Delevingne and James Cordon at the BAFTA Tea Party
Photo Credit: Getty Images for BAFTA
Felicity Jones at the BAFTA Tea Party
Photo Credit: Getty Images for Mulberry
Keira Knightley and James Righton at the BAFTA Tea Party
Photo Credit: Getty Images for BAFTA
Rosamund Pike at the BAFTA Tea Party
Photo Credit: Getty Images for BAFTA
Steve Carrell and Adrien Brody at the BAFTA Tea Party
Photo Credit: Getty Images for BAFTA
Jamie Dornan arriving at the BAFTA Tea Party by Jaguar
Photo Credit: Getty Images for Jaguar
Dominic Cooper at the BAFTA Tea Party
Photo Credit: Getty Images for Jaguar
James Righton, Keira Knightley, Eddie Redmayne and Cara Delevingne at the BAFTA Tea Party
Photo Credit: Getty Images for Jaguar
Miles Teller
Photo Credit: Getty Images for Mulberry
Johnny Depp kisses Amber Heard at the Art of Elysium Heaven Gala
Ryan Kavanaugh at the Art of Elysium Heaven Gala
Photo Credit: Getty Images for Art of Elysium
Dita von Teese at the Art of Elysium Heaven Gala
Photo Credit: Getty Images for Art of Elysium
Moby at the Art of Elysium Heaven Gala
Photo Credit: Getty Images for Art of Elysium
Jennifer Howell and James Franco at the Art of Elysium Heaven Gala
Photo Credit: Getty Images for Art of Elysium
Marina Ambramovic and Minnie Driver at the Art of Elysium Heaven Gala
Photo Credit: Getty Images for Art of Elysium
Moby and Usher wearing Samsung headphones at the Art of Elysium Heaven Gala
Photo Credit: Getty Images for Art of Elysium
Jessica Roffey and Ryan Kavanaugh at the Art of Elysium Heaven Gala
Photo Credit: Getty Images for Art of Elysium
Emmy Rossum attends the Film Independent Spirit Awards Filmmaker Grant and Nominee Brunch
Photo Credit: Amanda Edwards/WIreImage
Marion Cotillard attends the Film Independent Spirit Awards Filmmaker Grant and Nominee Brunch
Photo Credit: Amanda Edwards/WIreImage
Ellar Coltrane and Patricia Arquette attend the Film Independent Spirit Awards Filmmaker Grant and Nominee Brunch
Photo Credit: Amanda Edwards/WIreImage
Ethan Hawke attends the Film Independent Spirit Awards Filmmaker Grant and Nominee Brunch
Photo Credit: Amanda Edwards/WIreImage
IFC President Josh Welsh and Jenny Slate attend the Film Independent Spirit Awards Filmmaker Grant and Nominee Brunch
Photo Credit: Amanda Edwards/WIreImage
Reese Witherspoon, Charlize Theron and Salma Hayek at the Help Haiti Home gala
Reese Witherspoon, Charlize Theron and Salma Hayek at the J/P/ Haitian Relief Organization's Help Haiti Home gala
Photo Credit: Getty Images for J/P Haitian Relief Organization
Lynne and Marc Benioff at the 4th Annual Sean Penn & Friends HELP HAITI HOME gala benefitting J/P Haitian Relief Organization
Photo Credit: Getty Images for J/P Haitian Relief Organization
Chris Martin at the Help Haiti Home gala
Photo Credit: Getty Images for J/P Haitian Relief Organization
Ben Stiller at the Help Haiti Home gala
Photo Credit: Getty Images for J/P Haitian Relief Organization
Sean Penn and Charlize Theron at the Help Haiti Home gala
Photo Credit: Getty Images for J/P Haitian Relief Organization
Rebecca Gayheart and Eric Dane at the Help Haiti Home gala
Photo Credit: Getty Images for J/P Haitian Relief Organization
Viola Davis in Nautica at the HBO Luxury Lounge
Gina Rodriguez at HBO Luxury Lounge
Josh Brener and Amanda Crew at the HBO Luxury Lounge
Photo Credit: Getty Images for HBO
Malin Akerman at Kari Feinstein Style Lounge
Photo Credit: WireImage
Jeremy Piven at the Kari Feinstein Style Lounge
Photo Credit: WireImage
Paris Hilton at the Kari Feinstein Style Lounge
Photo Credit: WireImage
Hailee Steinfeld at the Kari Feinstein Style Lounge
Photo Credit: WireImage
Richard Linklater at the DPA Gifting Suite
Photo Credit: Sky Cheshure
Angela Bassett at the DPA Gifting Suite
Photo Credit: Sky Cheshure
Jillian Rose Reed and Nikki de Loach at GBK
Photo Credit: Getty Images for GBK Productions