Meena Jewellers, one of the oldest gold and diamond jewelry traders in the Middle East region, has launched their four-story jewelry outlet in Gold Souk, Deira, on December 25, 2014. The first gallery in Dubai to showcase gold, polki and diamond jewellery collections across four floors, the launch was launched by Jacqueline Fernandez, a leading bollywood actress.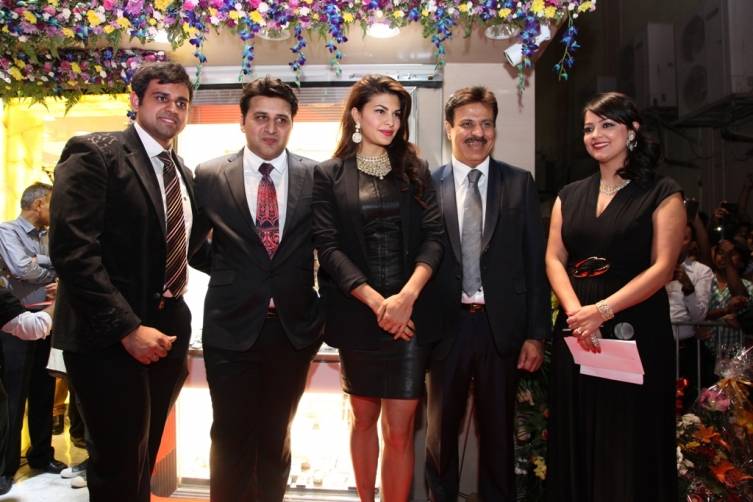 The outlet houses notable global jewelry brands and showcases a wide range of gold and diamond jewelry along with precious gems. PINKCITY collection by Anita Dongre, which was also launched with the boutique, is a celebrated Indian designer and among the exclusive designer collections available in all Meena Jewellers outlets.
To enhance customer experience, the four-storey gallery has been uniquely designed to exhibit different varieties of jewellery on each floor. 18 and 22 carat jewellery has been displayed on the ground floor, bangles and Indian jewellery on the first floor, uncut jewels and PINKCITY collection on the second floor and the diamond collections on the third floor.