The fashion catwalk that is the Golden Globes 2015 had its moment last night and the looks did not disappoint. The kickoff event of the award season had a strong showing for metallics, Easter-egg colors, and no-frills hair and make-up. It's everyone's favorite with more fashion risks taken and a bubbly atmosphere brought about by the freely flowing champagne. This year it seems everyone got the memo to be understated and elegant; there were plenty of carefully thought out tasteful looks.
That effortless but put-together look takes lots of work with celeb's stylists negotiating with designers for months for the perfect dress. Sketches are e-mailed back and forth, awaiting changes and 20 or more gowns are tried on during fittings. Evening clutches and shoes are gathered from sources and presented to the celeb for their approval. Then, hems need to be meticulously measured, hair and make are discussed and test-runs are scheduled.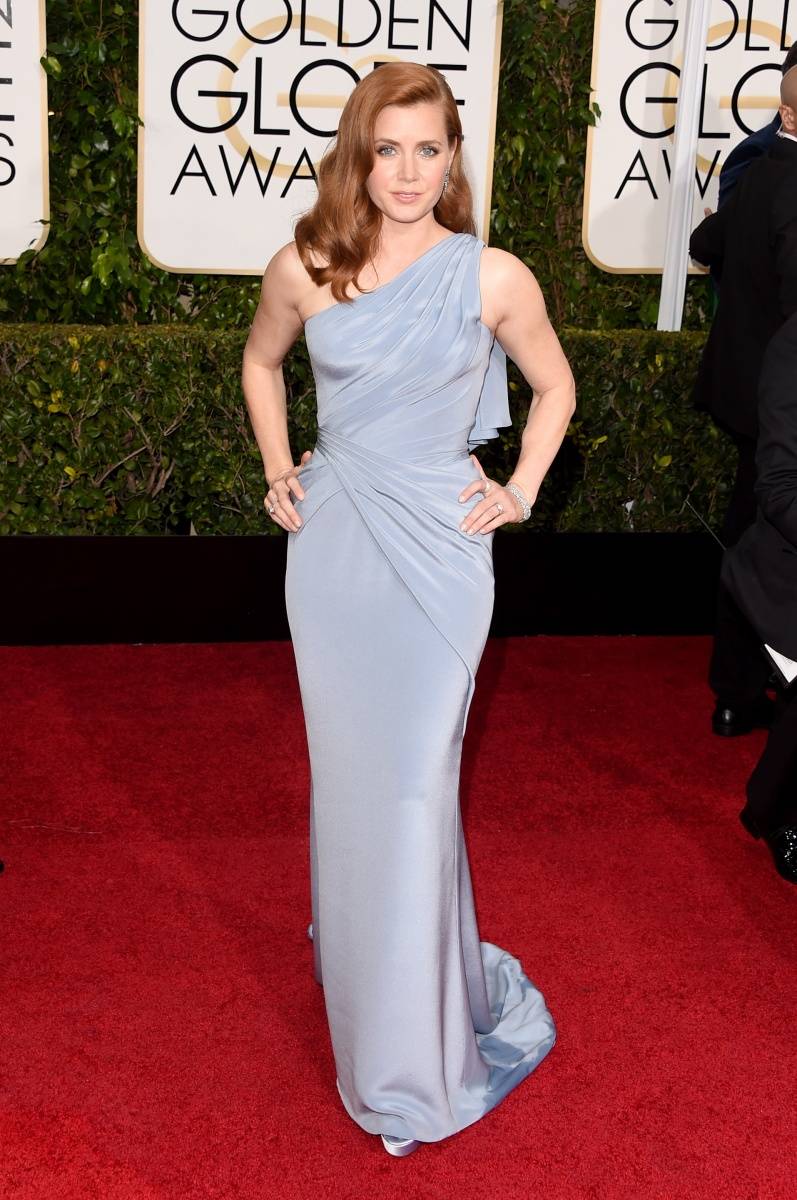 Amy Adams Golden Globes 2015 wearing Atelier Versace
Matt Lauer from "The Today Show" was so taken by Amy Adams that he gushed about her eyes matching her dress. Amy wore a Atelier Versace in pale periwinkle blue which offset her red tresses. The gown didn't over-shadow the wearer and Adams really sparkled.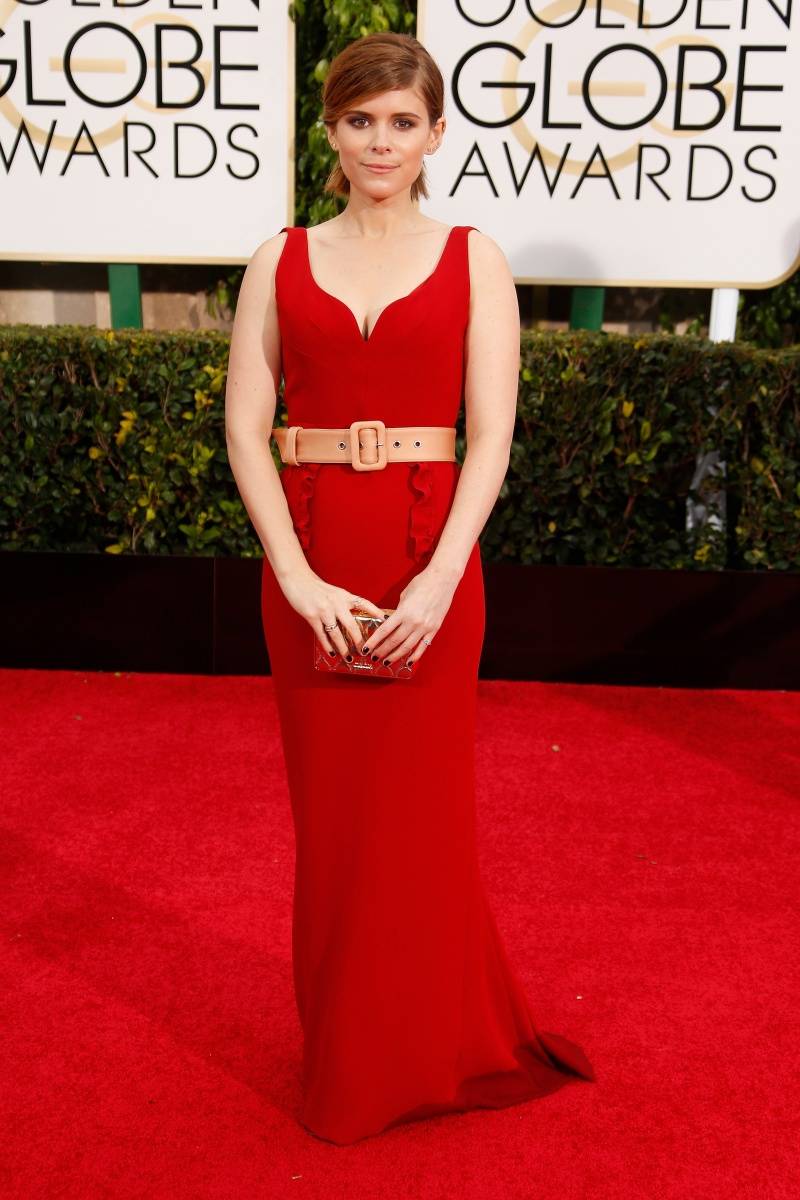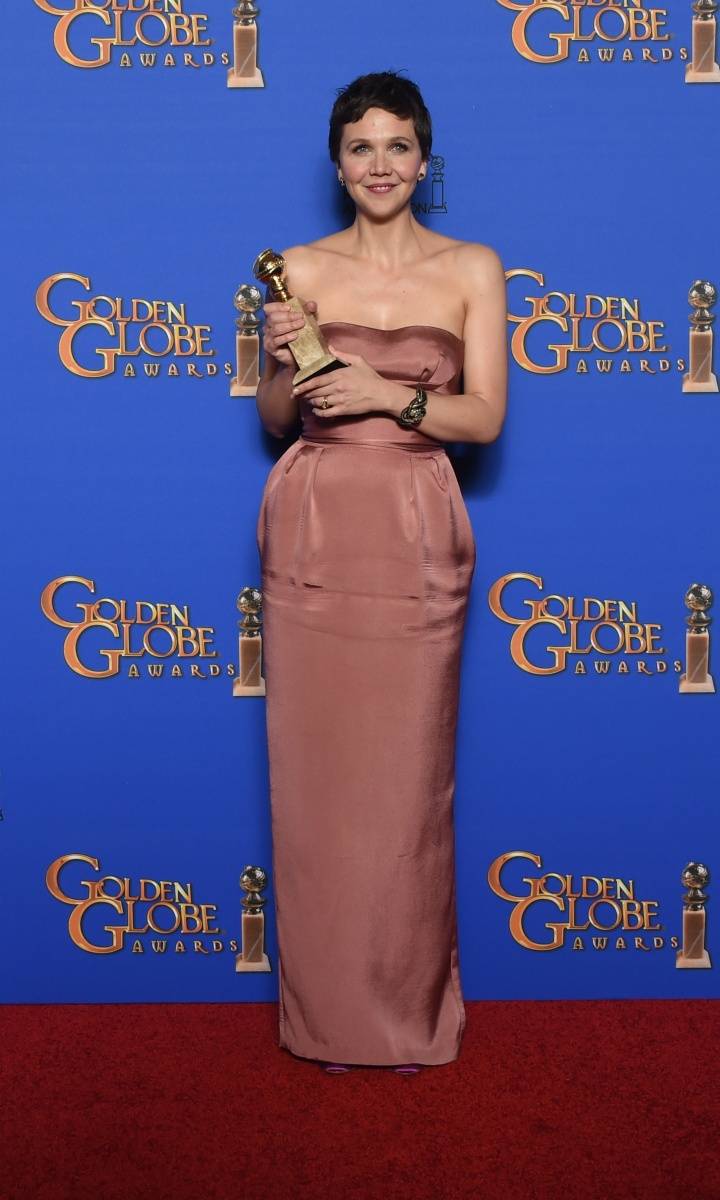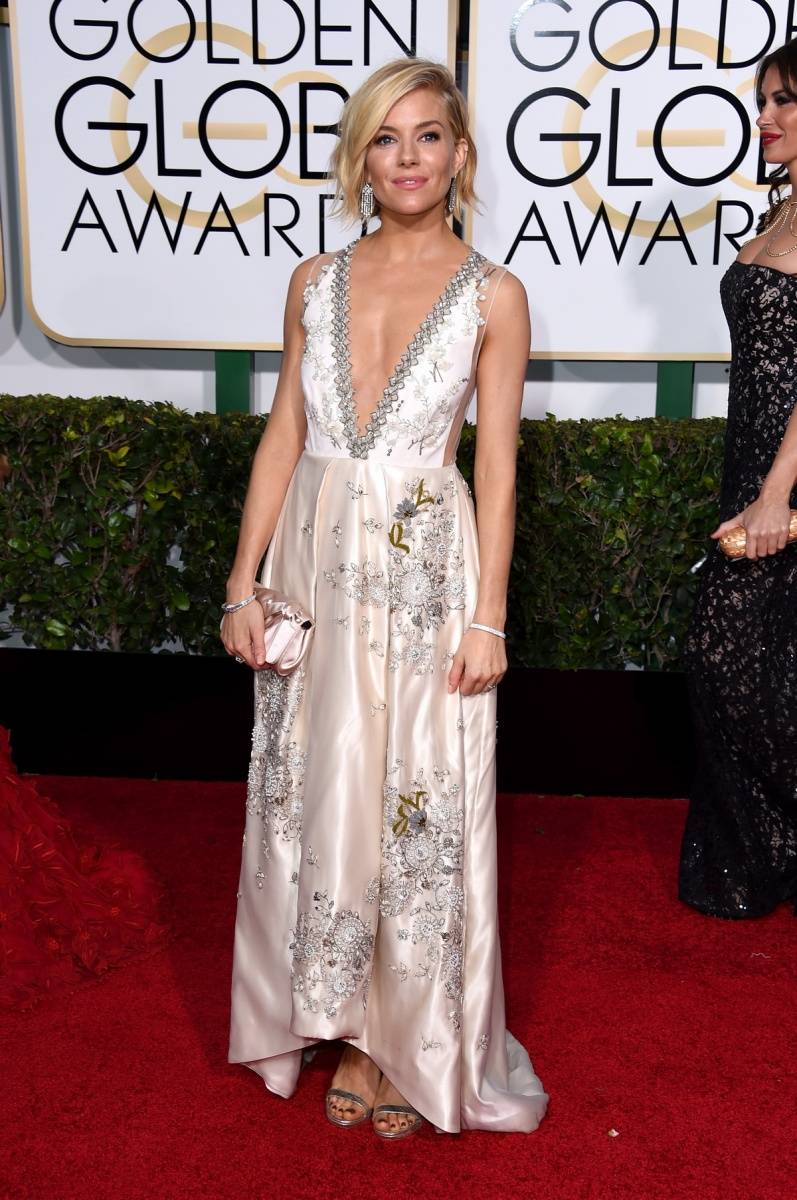 Miu Miu dressed Maggie Gyllenhaal in a muted rose strapless number and Brittish beauty, Sienna Miller who wore a plunging V with open-back and pale florals. Also in the Miu Miu line-up wearing lipstick red was House of Cards ingenue', Kate Mara.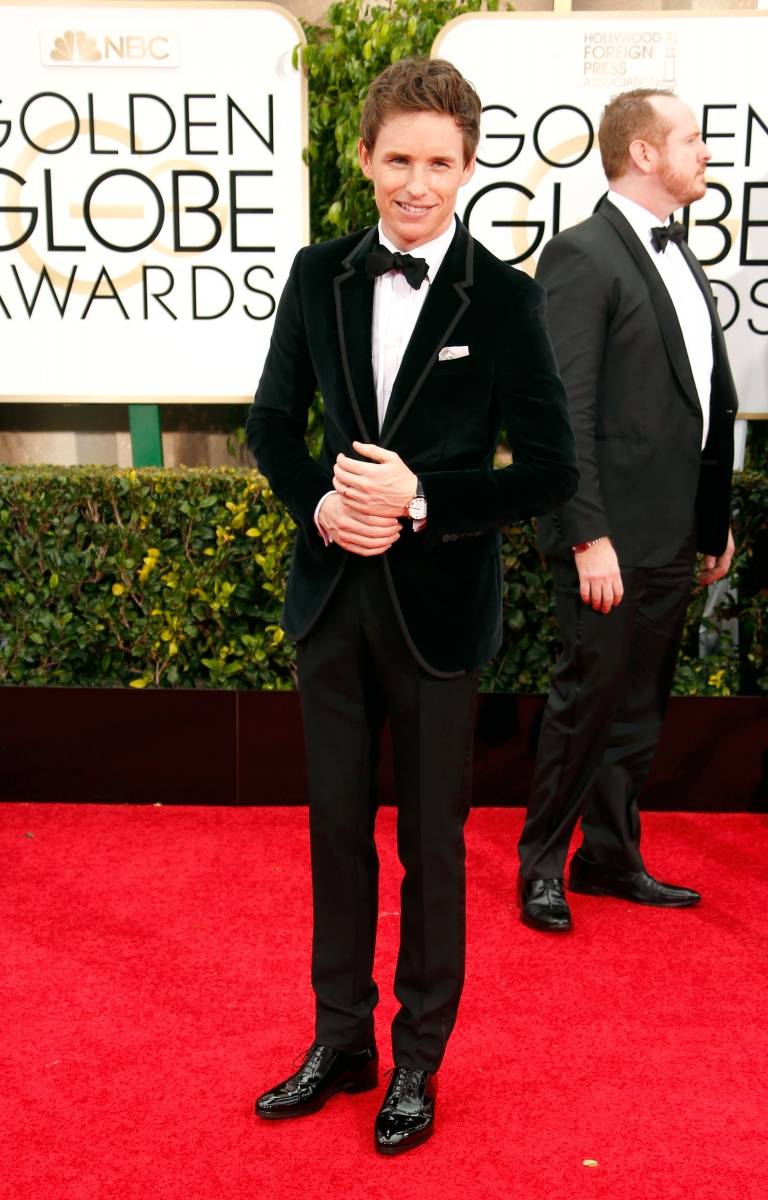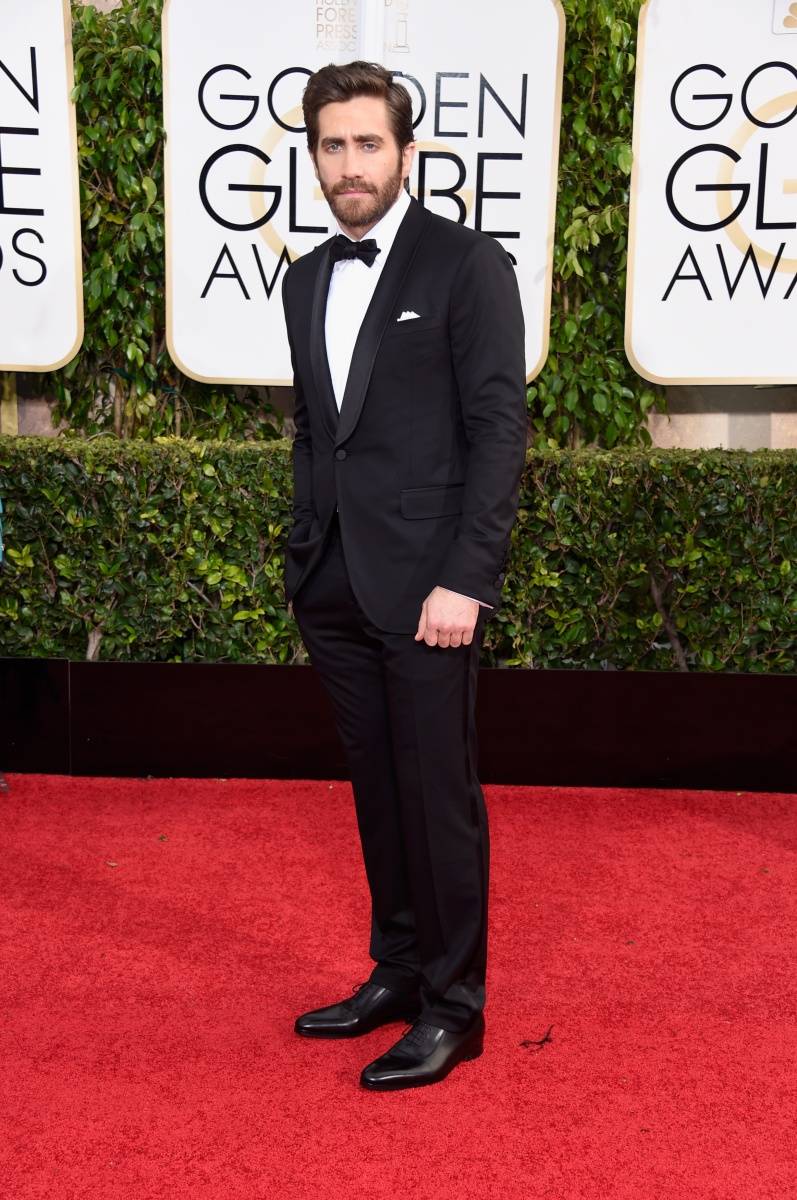 Both Globe winner Eddie Redmayne, and handsome hunk Jake Gyllenhaal were outfitted in Gucci, Eddie in velvet slim version and Jake in a more classic tux. Both were stand-outs.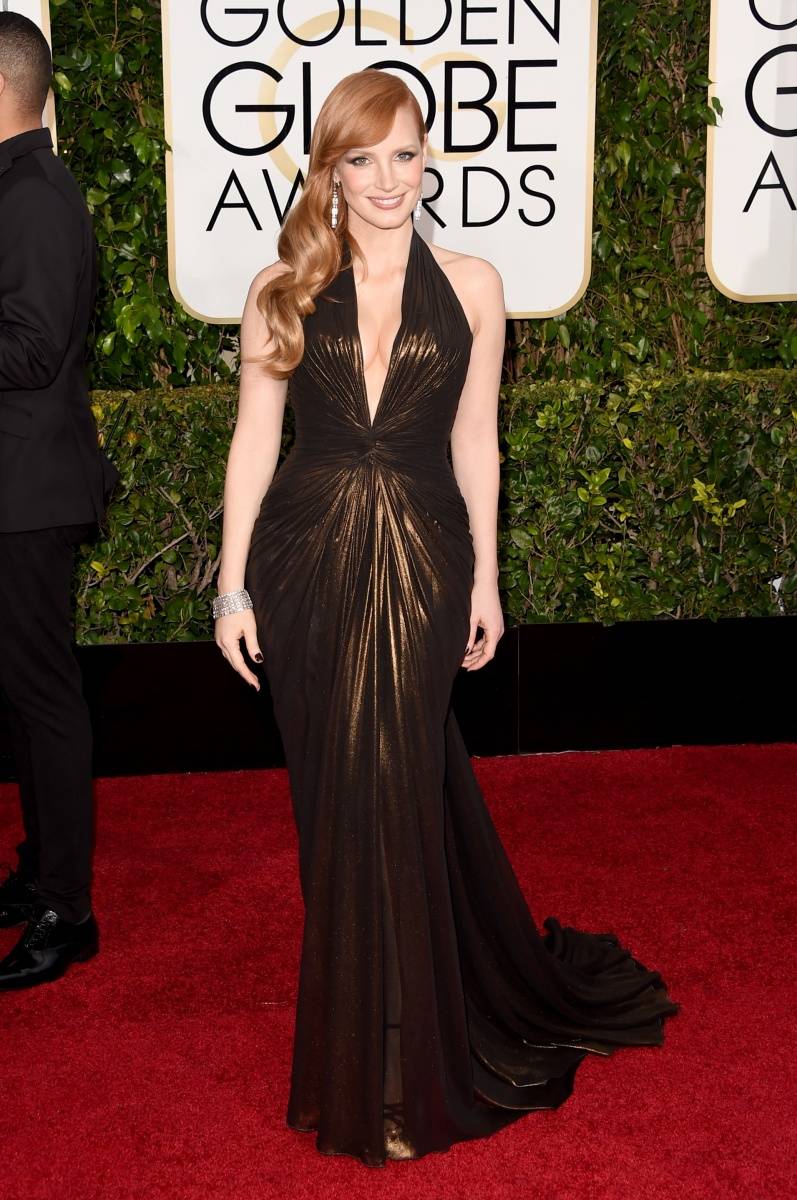 Jessica Chastain wore a bronze metallic Atelier Versace gown which used tucks and twists in all the right places giving her the most perfectly proportioned body. Her side swept 40's hair style, was an awesome complement. It doesn't go unnoticed that her stylist is Elizabeth Stewart, the premier stylist in Los Angeles who pulled off one of the evening's top looks.
Naomi Watts was a drop-dead stand out with her sunshine yellow column dress by Gucci paired with the Bulgari diamond encrusted serpent necklace. With red lips as an accessory she hit all the right notes. Naomi's uber-stylist, Jeanne Williams hit a home run with the look and commented, " We wanted color.  She once wore yellow to the Oscars when she was pregnant and I have been waiting to get her back into it. Naomi is a natural beauty we didn't need all the bells and whistles so we kept it clean. We only had one fitting and gravitated towards it when it was on the rack.  Naomi loved the Bulgari Serpenti, it is so her and it worked beautifully with the dress. It was our favorite thing about the final look."
Jennifer Lopez took a chance with a lesser-known designer, Zuhair Murad in a chain-mail caped number that was basically taped on. I can't imagine what kind of tape holds metal to a body but no one is revealing that secret.
Globe winner, Jullianne Moore stood up from the table to accept her prize holding copious feathers from the bottom of her gown which she cradled as she walked up to the stage. She was the stunner of the evening with her flaming red hair in the style du jour, the side-part, and her Haute Couture Givenchy dress—indescribably ethereal.
Subscribe to discover the best kept secrets in your city