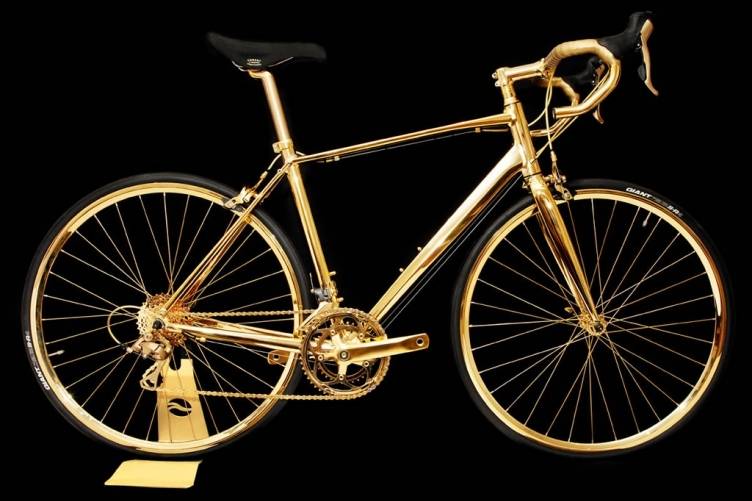 Photo Credit: Goldgenie
When we're going for the gold (and not in an Olympic kind of way, obviously), there isn't usually a question of need, but more of a want. That said, we completely covet and totally lust for these five gold-plated items to the point where we may actually need them!
GOLDGENIE'S 24 KARAT GOLD-PLATED BICYCLE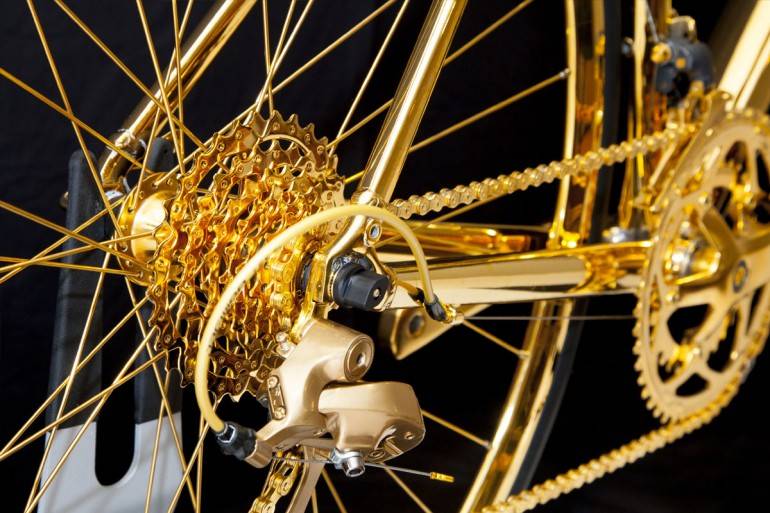 Photo Credit: Goldgenie
Goldgenie have taken a typical men's aluminum road bike and plated it with 24 karat gold, from its handlebars and spokes to its chain and derailleur. Golden glory doesn't come cheaply, of course: this bad boy retails for $390,000.
COLORWARE'S 24K GOLD-PLATED XBOX & PS4 CONTROLLERS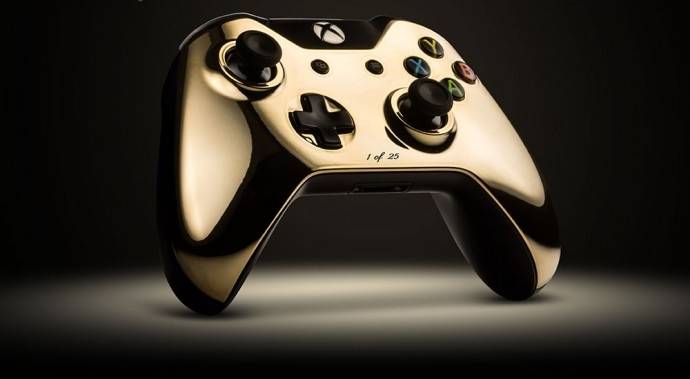 True gamers are going to go gaga for these 24k gold-plated controllers from ColorWare, which makes playing on the Xbox one or PS4 oh so much more enjoyable. The controller itself has a highly sensitive six-axis sensor and touch pad that provides you with a whole new method of gaming interaction, features improved dual analog sticks and trigger buttons for greater control and a slick, luxe look. The best part: these custom-made babies only retail for $299 a set. The worst part: there will only be a limited number of 25 made, so scoop one up while you still can.
DUALIT 24K GOLD-PLATED TOASTER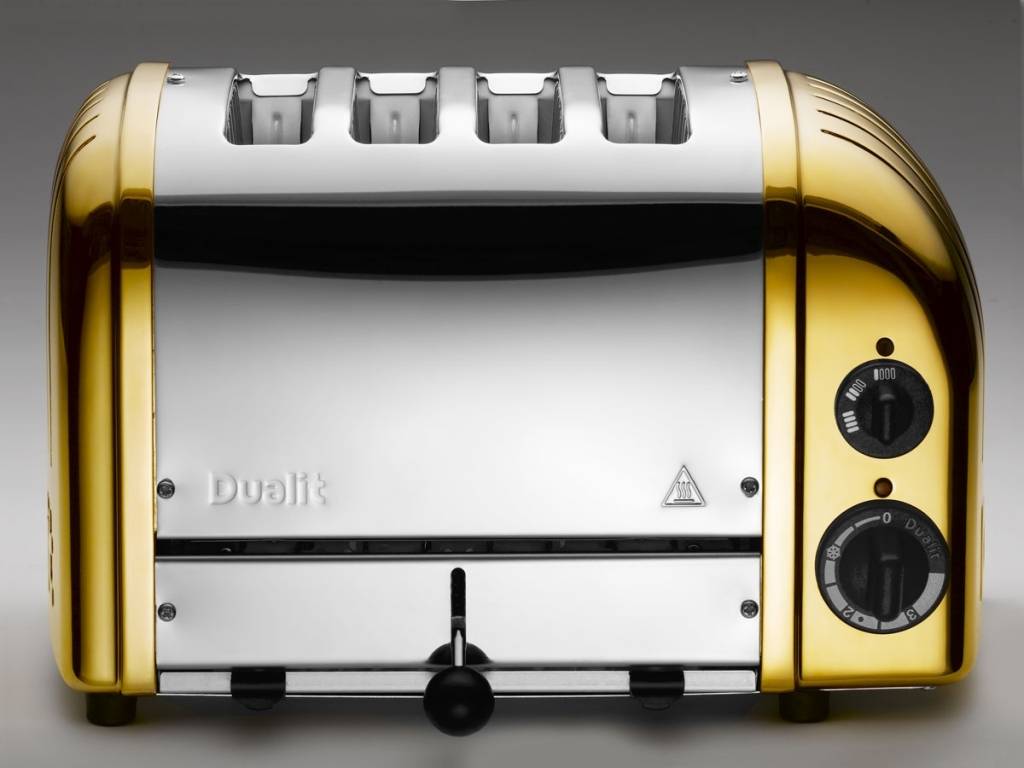 Photo Credit: Dualit
Those crafty folks at Selfridges sure know a thing or two about dough, which is why they put this 24K gold-plated toaster from Dualit on the market during the holidays. The best part: you can actually use this gold gift—it offers as much functionality as a regular toaster, boasts an additional feature of a defrost setting for frozen bread…and it sure does look pretty.
HAPPY PLUGS 18 KARAT GOLD HEADPHONES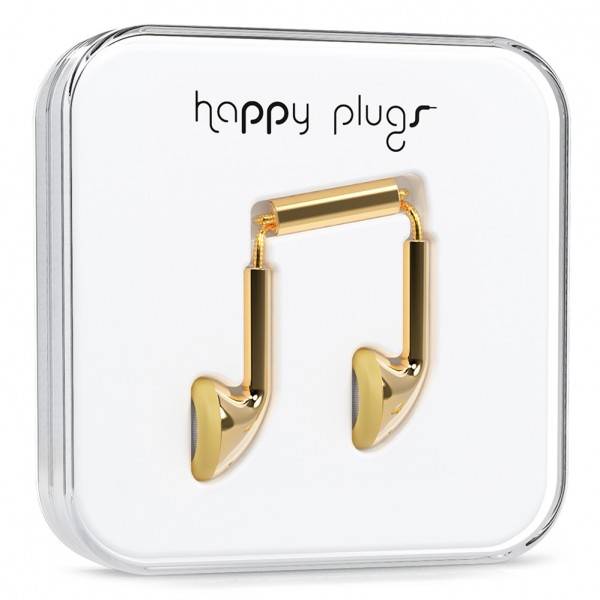 Photo Credit: Happy Plugs
Listen to your tunes in style with these 18K gold headphones from Happy Plugs. The blinged out version of these buds are made by hand by a Swedish goldsmith in Old Town, Stockholm and take about five weeks to create. 25 grams of solid gold are used for each gorgeous golden pair.
SHUT'S 24K GOLD-LEAF SKATEBOARD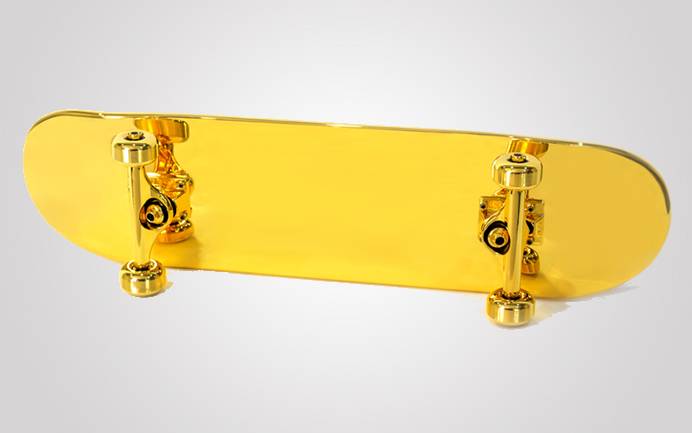 Photo Credit: Shut

Should you actually use this 24K gold lead gilded skateboard from Shut, or should you mount it on your wall as a collector's item? Decisions, decisions! Whatever you decide to do, if you can actually get your hands on this $15,000 board designed by Matthew Willet, count yourself lucky.