A show of light. That's what artist Raphael Lozano Hemmer's Pulse Corniche is: an interactive public art installation staged in conjunction with the exhibition 'Seeing Through Light: Selections from the Guggenheim Abu Dhabi Collection', which is now extended to March 26, 2015.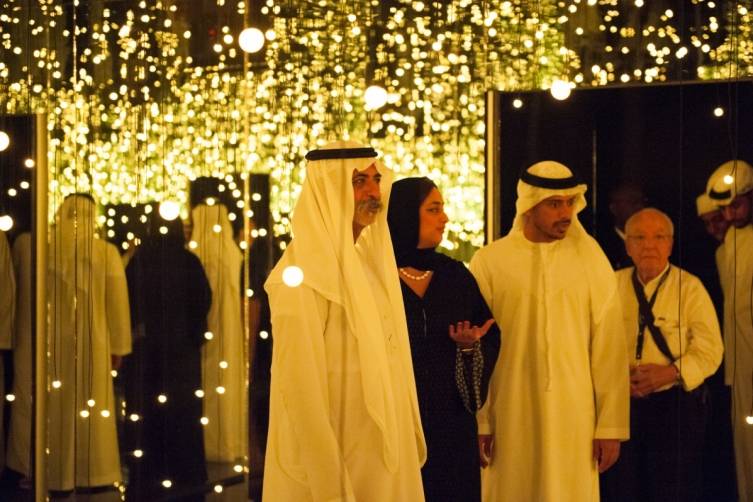 From 8 to 17 January Abu Dhabi Corniche's East Plaza will be transformed into a canvas with an interactive public art performance by Lozano-Hemmer. The artwork will feature an interactive canopy of powerful light beams projected into the sky by some of the world's strongest robotic searchlights. But most astounding is how the brightness and orientation of the light  will be controlled by the heart-rate of visitors to the Abu Dhabi's Corniche.  Free to participate, the public is invited to interact by holding a sensor placed in the center of the plaza that will convert the electrical activity of their heart into a unique lighting sequence.  The intensity and direction of the lights paint a picture in the sky of the different biometric rhythms of each participant.
Pulse Corniche is the culmination of a series of interactive public art-works that Hemmer debuted at the 2007 Venice Biennale with Pulse Room. It is a work that is at once visually mesmerizing and collectively enhancing.
For more information, visit www.saadiyatculturaldistrict.ae
Subscribe to discover the best kept secrets in your city