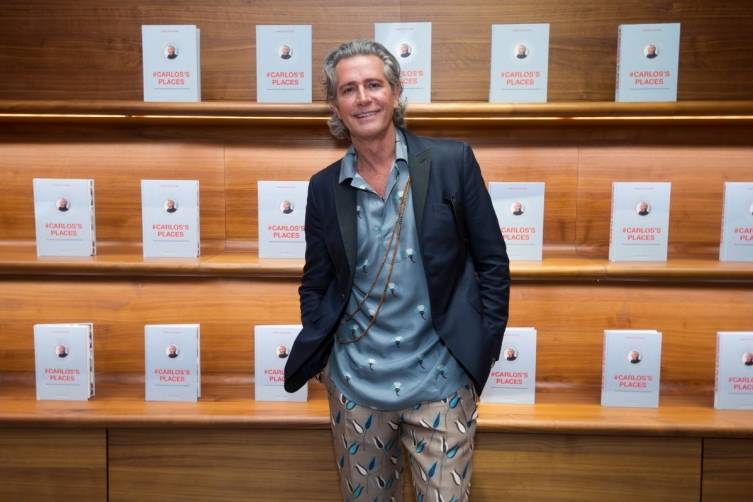 Carlos Souza is no stranger to luxury nor travel. As the brand ambassador for Valentino, Souza has jetted to some of the most exotic destinations in the world. It was inevitable that he should write a book documenting his haute travels. Souza landed at Valentino on Rodeo Drive last week to debut his new Assouline tome, #Carlos's Places, and took some time to pause from his busy globe-hopping schedule to chat with Haute Living about his book, luxury, and, of course, traveling.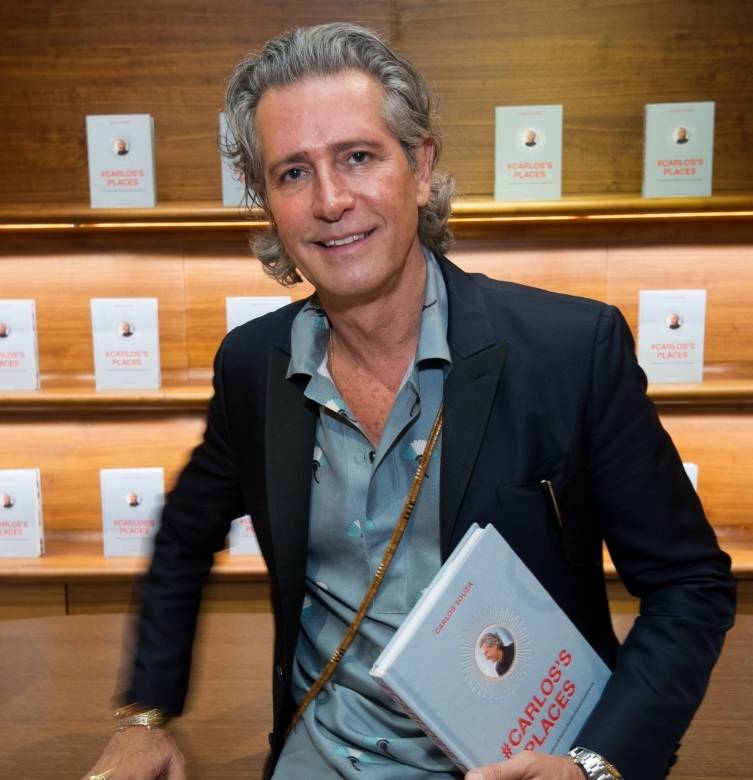 "I was working on two books with Assouline, one was Giancarlo Giammetti's "Private" in 2012 and the other was Valentino Garavani's "At the Emperor's Table" in 2013," he explains of how the book came to be. "During one of our meetings, Martine Assouline noticed me posting pics on Instagram, which was a platform she was unfamiliar with at the time.  She explored my page and was intrigued with the bright photos highlighting my excursions around the world.  She asked me to send through more photos, and after she reviewed 3.5 years worth of images from my iPhone, she decided they would make for a perfect travel book!"  Souza is clearly a fan of the social media platform, where he currently has nearly 36,000 followers. "My numbers are not huge on Instagram; I have a much smaller following than some of the mega-bloggers of today," he admits, adding, "However, I feel my strength is in the quality of my followers which includes a large number of industry influencers. To me, as a publicist and brand ambassador for the house of Valentino, I love Instagram not only as an outlet to post new product, store openings and fashion shows, but also as a way to portray the cultural lifestyle of the exciting world of fashion, entertainment, art, design and travel.  In addition to using the platform as a means to share these  experiences, I also love using Instagram to follow friends and family around the world to explore their perception of the world today."
CARLO SOUZA'S TOP 10 MOST GLAMOROUS DESTINATIONS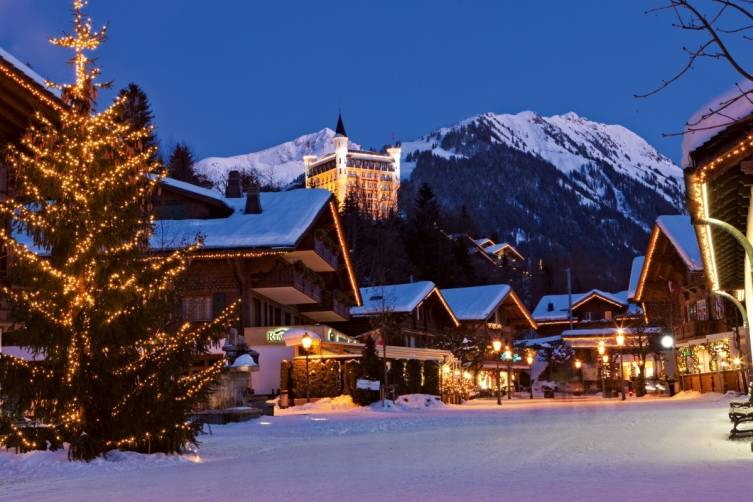 Photo Credit: Switzerland Tourism
1.      Gstaad – I go here every year with a group of close friends for New Year's Eve. I love the quaint style of the Swiss Chalet architecture and the cozy interiors- especially at the Hotel Olden where I go to listen to cabaret.
2.      LA – I love to drive down the palm tree lined streets and discover new music on the radio. Awards season is the best time of year to visit and catch up with old friends over great meals like breakfast at the Sunset Tower Hotel.
3.      San Francisco – Frisco is full of remarkable museums. I love the architecture, amazing restaurants and staying at The Battery, one of my favorite hotels.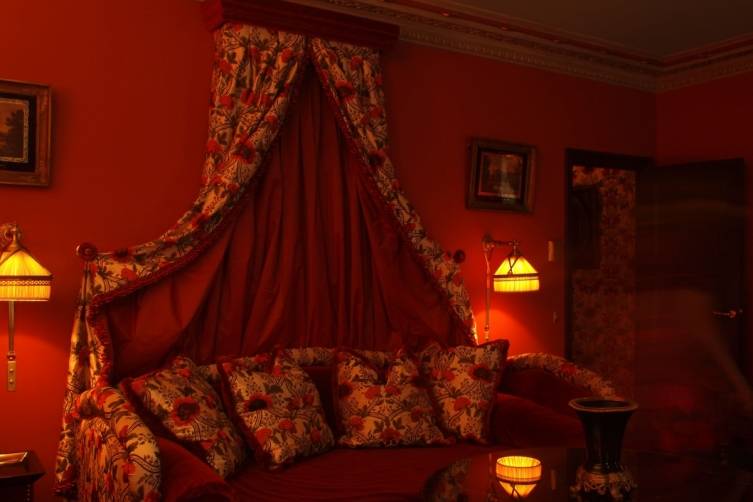 Photo Credit: Hotel Costes
4.      Paris – I have been staying at Hotel Costes for 20 years and treasure my relaxing walks through the Tuileries during the couture season. Le Voltaire is a must for a classic French lunch.
5.       London – My sons attended school in London so we have fond memories in this artistic city. I go for the Frieze Art Fair and PAD and stay in Cadogan Square. Breakfast at Colbert in Sloan Square followed by a trip to the Tate Modern and drinks at the Savoy is an ideal day.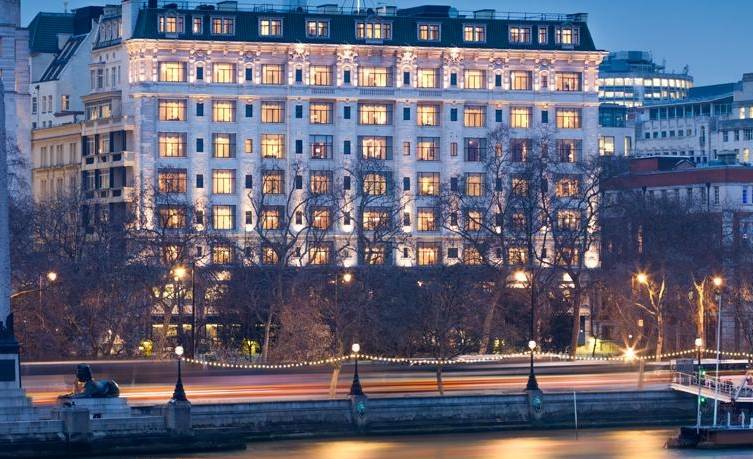 Photo Credit: Fairmont
6.      Rome-  What is not to love about The Eternal City? The food—Spaghetti al Moro and fresh produce outside my apartment in the Piazza Vittorio—the beautiful historical churches, the contemporary art at the Maxxi Museo- I value every day I am able to spend in this gorgeous place that is home to the house of Valentino.
7.      Nova Friburgo – My farm nestled in the Parque Estadual dos Três Picos in Nova Friburgo is where I go with my family to relax and unwind. I love the scenery and the seclusion especially in my secret garden.
8.      Tyrrhenian Coast – Capri, Positano- Every summer I vacation with Valentino, Giancarlo and our friends on their fabulous yacht around the Mediterranean. It is such a beautiful coast and I always look forward to my time here with my closest friends and family.
9.      Shanghai – Shanghai is such a vibrant exciting city full of nightlife, culture and entertainment with a beautiful countryside only a short train ride away. My favorite place to stay in Shanghai is the Puli Hotel where I take long swims in the Puil pool after full days of shopping and museums.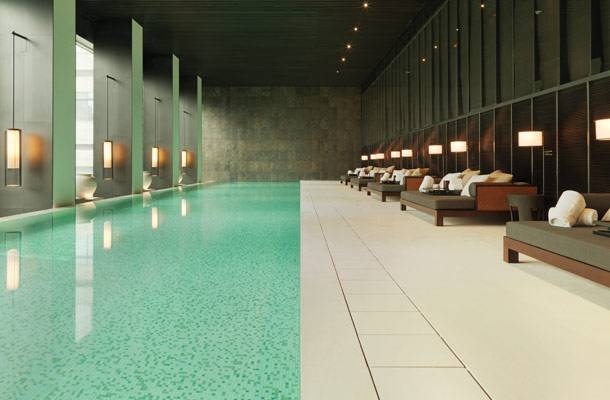 10.  New York – I consider New York to be the center of fashion, art and ballet. The social scene keeps me busy with events like the Met Gala, ballet premieres. My home here is near the United Nations building and I spend my free time at the Gagosian galleries and dining with friends at Bar Pitti and Saint Ambroeus.