California-based Gl'ce Luxury Ice Co. have introduced a premium ice product to the British market this week.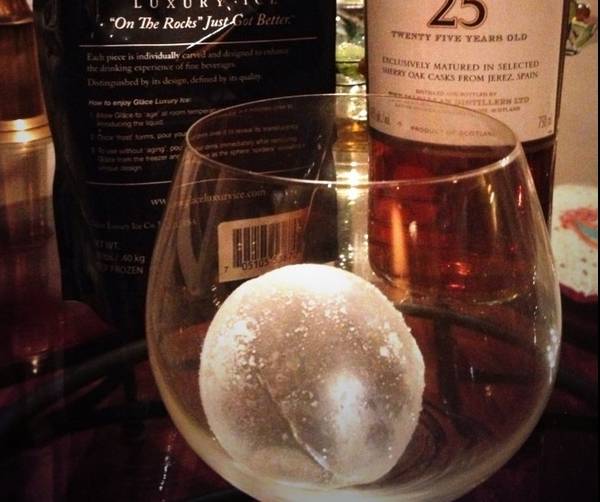 Sold either as traditional cubes or "revolutionary" spheres (at $8 a pop), the company, based in San Francisco, claims to hand craft each product in Canada, and to deliver the finest compliment for premium spirits.
What's the secret? The company uses purified water to ensure there are no contaminates in the ice to alter the taste of premium drinks or liquors.
The cubes or spheres are delivered in elegant packaging, complete with dry ice, to keep the ice, well, solid. Connoisseurs can purchase 50 cubes packaged in resealable air-tight bags for abut $300.