Held under the patronage of HRH Princess Jawaher bint Majed Al-Saud, Chairwoman of the Saudi Art Council and founder of Al-Mansouria Foundation, '21, 39' Jeddah Arts aims to foster cross-cultural understanding through ongoing public, private, and institutional support of the arts. From 22-25 January it kicks off a special week of cultural activities for its second edition.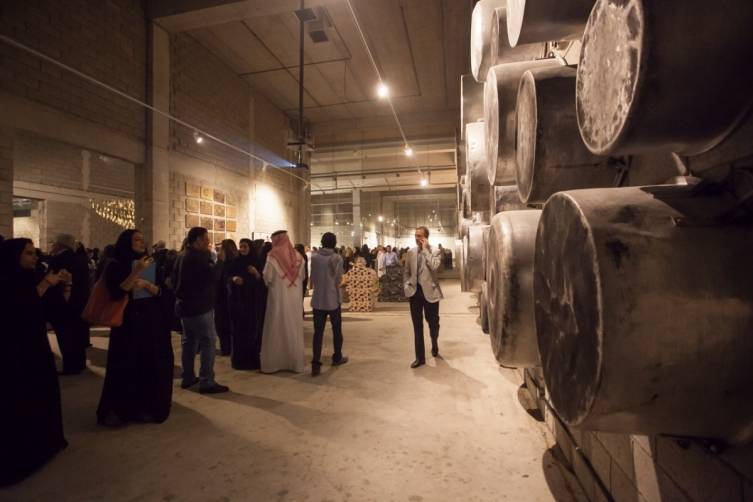 Encouraging the fostering of local Saudi talent, '21,39' Jeddah Arts is a non-profit annual initiative planned by the Saudi Art Council. It presents audiences in Saudi Arabia and beyond with the opportunity to further explore and familiarise themselves with the culture of the city and wider Kingdom, while showcasing a sense of growth and establishment on an international level. Presenting a month of events held throughout the city, guests and visitors will experience home-grown galleries, exhibitions, and fine art institutions which continue to enhance the global art community, as well as a tour of Al Balad, the historic part of Jeddah, and a visit to Meda'in Saleh, a pre-Islamic archaeological site located in the Al-Ula sector, within Al Madinah Region of Saudi Arabia.
"Following a successful launch early in 2014, '21,39' Jeddah Arts is dedicated to preserving and presenting the growing art scene in Saudi Arabia," Zeinab Abu Alsamh, Director of The Saudi Art Council. "The second edition starting in January will showcase a curated programme of culture, talks, and exhibitions which we aim to share with the global audience, creating an accessible experience for cultural influencers, enthusiasts, media, and the art world – highlighting the realities and talent of art throughout The Kingdom."
Inspired by the geographic coordinates of the city (21.5433°N, 39.1728°E), '21,39' Jeddah Arts showcases a narrative of art in the country, emphasizing the history of The Kingdom's modern and contemporary movements, and those who play integral roles in enriching Saudi art on the map. The first edition featured 40 Saudi Arabian artists, across multiple generations, in two seminal exhibitions: "Moallaqat" and "Past is Prologue", which welcomed over 15,000 visitors, including 6,000 students from 150 schools.
The events included education and outreach programs, manifesting in workshops, talks, and discussions over the course of three months. Last year included featured participation from Catherine David, Deputy Director of the Musée National d'Art Moderne at the Centre Pompidou; Chris Dercon, Director of the Tate Modern; Sheikha Hoor al-Qasimi, President, Sharjah Art Foundation; Ahmed Mater, a Saudi artist; and Faisal Tamer, patron, collector and member of Saudi Art Council, among others. The 2015 programme will also include a symposium of talks and discussion, featuring key players from the art world deliberating different aspects of contemporary art in Saudi Arabia.
For more information, please visit the website www.21-39.com
Subscribe to discover the best kept secrets in your city