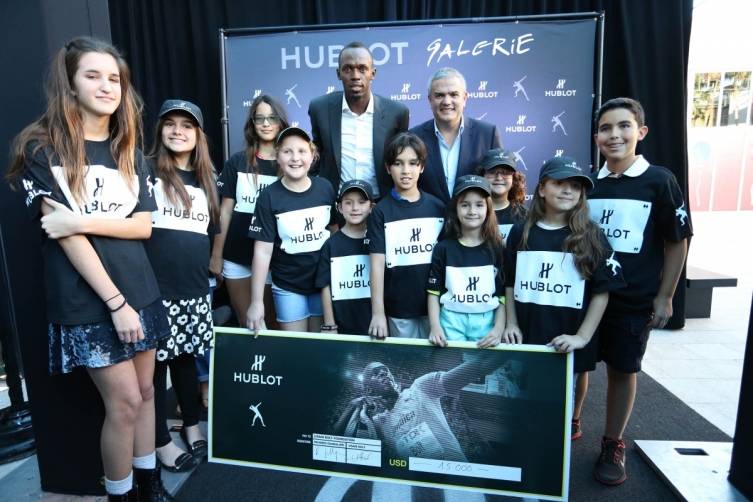 On Saturday December 6th, Hublot celebrated the opening of Hublot Galerie, their 11th freestanding boutique in the United States. The Swiss watch brand introduced not just a new store, but a completely new retail concept, taking their famous "Art of Fusion" theme one step further by incorporating art and carrying only rare, limited-edition and high complication pieces.
The new location's concept is also a nod to the neighborhood's devotion to art and design, and the perfect opportunity to introduce Miami to the Hublot Galerie Collector's Club, which promises to bring watch aficionados and Hublot devotees together.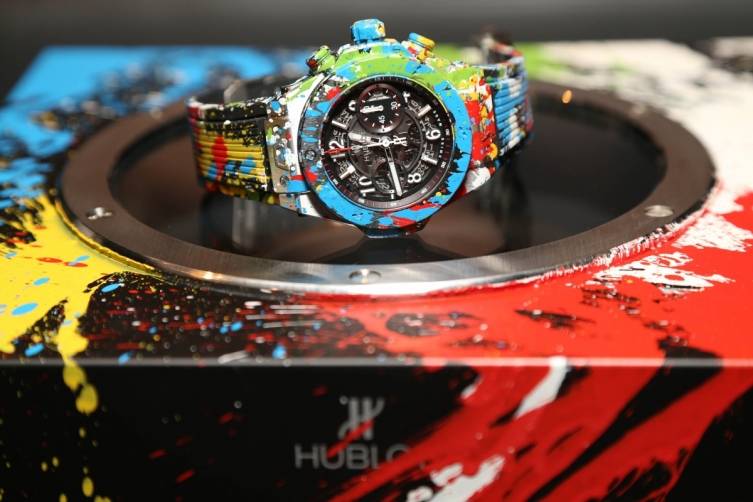 Hublot CEO Ricardo Guadalupe hosted the opening event along with Brand Ambassador Usain Bolt, who led a group of local children in a special sprint race along a track in front of the Design District location to support the Usain Bolt Foundation. The kids, decked out in Hublot tee-shirts, also provided a whole new way to cut a ribbon, but running through it like champions. Bolt, who sat for photographs earlier in the day for the brand's new ad campaign, is clearly a fan. "I love the way they look," said the stylish runner as he looked down at Hublot watch on his wrist.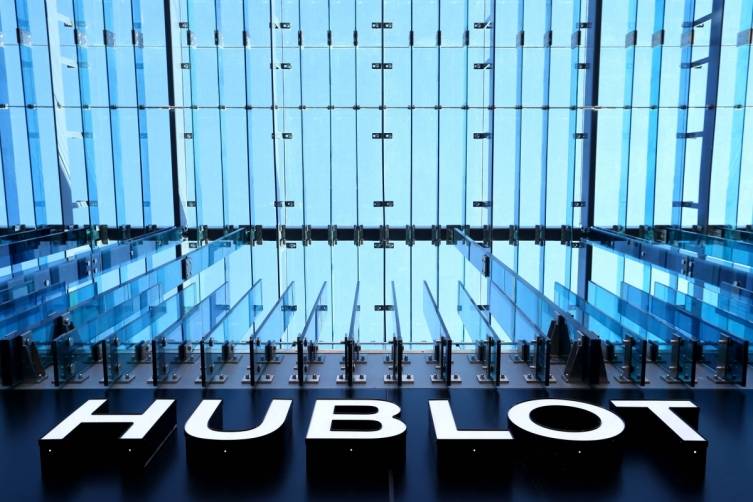 The store, which features minimalist Swiss design, with wood accents harking to the mountains of Switzerland, was anointed with a unique installation by Paris-born pop artist, Mr. Brainwash, with whom they had wrapped the Bal Harbour boutique and hosted a star-studded celebration the night (and day) before.