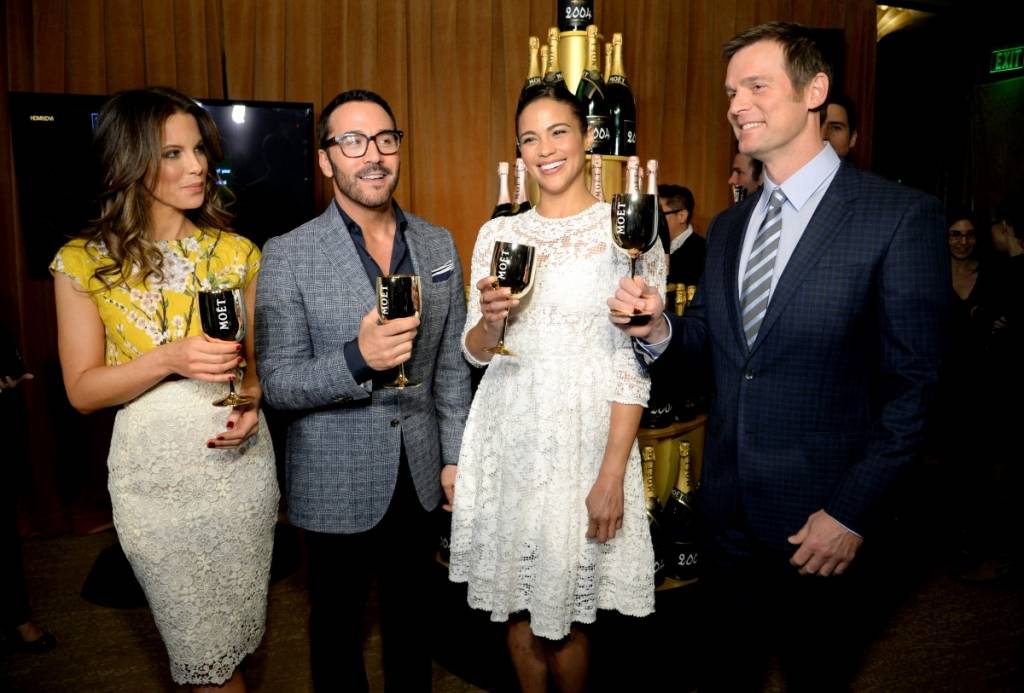 Photo Credit: Photo by Michael Kovac/Getty Images for Moet & Chandon
It was a ho-ho-haute week in Hollywood, as all of Los Angeles gears up for the holidays. Many took a break from their present shopping and ugly sweater parties to hit the red carpets of Tinseltown and check out the newest restaurants and boutique openings that LA has to offer. Here's all the Hollywood news you might have missed.
HAUTE SCENE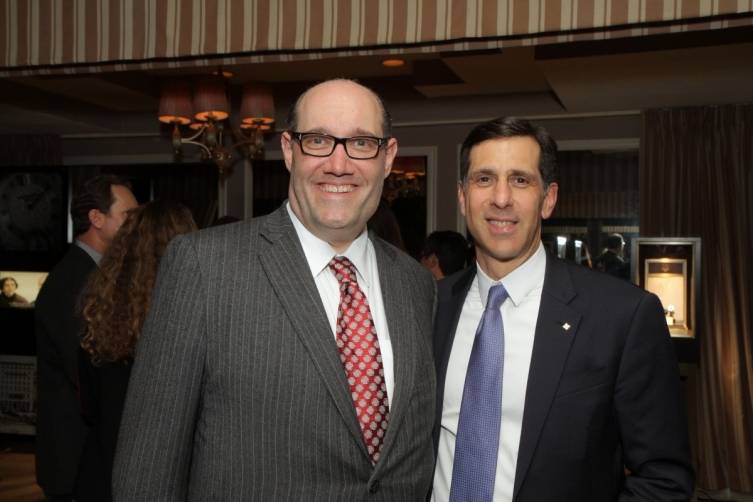 PATEK PHILIPPE CELEBRATES 175TH ANNIVERSARY To pay tribute to its 175th anniversary, Patek Philippe hosted a haute soiree at the Terrace at The Sunset Tower Hotel on Dec. 2. Patek Philippe US President Larry Pettinelli and GEARYS owner Thomas Blumenthal were among the gathered guests who were on hand to experience the unveiling of the commemorative watch collection, of which included the Grandmaster Chime. This timepiece is a wrist-format timekeeping instrument of absolutely unprecedented complexity and ingenuity that establishes new benchmarks in terms of technical and aesthetic elegance. Its double-face case with a diameter of 47 mm, it accommodates four spring barrels and no fewer than 20 complications, including coveted functions such as a Grande and Petite Sonnerie, a minute repeater, an instantaneous perpetual calendar with a four-digit year display, a second time zone, and two patented global debuts in the domain of chiming watches: an acoustic alarm that strikes the alarm time and a date repeater that sounds the date on demand. Four additional patents emphasize the innovative thrust behind this watch.
THE MUSIC CENTER CELEBRATES 50TH ANNIVERSARY The Music Center's four of world-class resident companies – Center Theatre Group, LA Phil, LA Opera and the Los Angeles Master Chorale—along with the Glorya Kaufman Presents Dance at The Music Center, celebrated a 50th anniversary show on Dec. 6. The show spotlighted productions by all four companies and included the first-ever simulcast from Walt Disney Concert Hall to the Dorothy Chandler Pavilion of the LA Phil, conducted by Gustavo Dudamel, who performed Esa-Pekka Salonen's Helix as Dance at The Music Center presented a world premiere of a specially commissioned work by New York City Ballet's resident choreographer Justin Peck. Performers also included Debbie Allen, Tracie Bennett, Vikki Carr, Jenna Elfman, Davis Gaines, Grant Gershon, John Glover, Susan Graham, David Henry Hwang, Jane Kaczmarek, Dale Kristien, Judith Light, Debra Monk, Edward James Olmos, Jennifer Paz, Phylicia Rashad, Darcie Roberts and Jennifer Lee Warren. Additional guests included Paula Abdul, Garcelle Beauvais, Demian Bichir, Kate Burton, Neve Campbell, Cheryl Boone Isaacs, Stana Katic and Nigel Lythgoe.
THE CHILDREN MENDING HEARTS SOIREE The London West Hollywood hosted a private gala event on Dec. 11 thrown by Children Mending Hearts (CMH). Stars such as Ben Affleck and Bryan Cranston, who greeted one another with big hugs and lots of laughs, attended the event. The pair, real-life pals, were all smiles as they mingled with guests on the hotel's rooftop overlooking Los Angeles. CMH is a Los Angeles non-profit dedicated to empowering local disadvantaged youth by giving them a chnce to help other children, and this intimate evening allowed the top industry executives and celebrities to raise money to support the growing charity.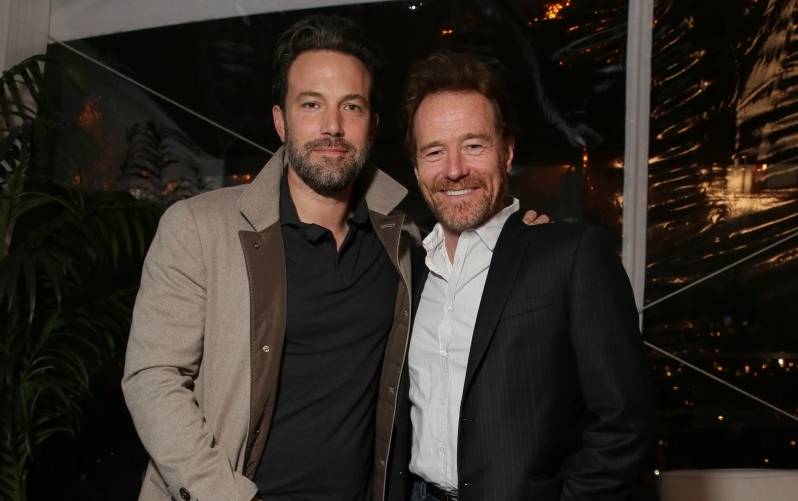 Photo Credit: Getty Images
HAUTE 100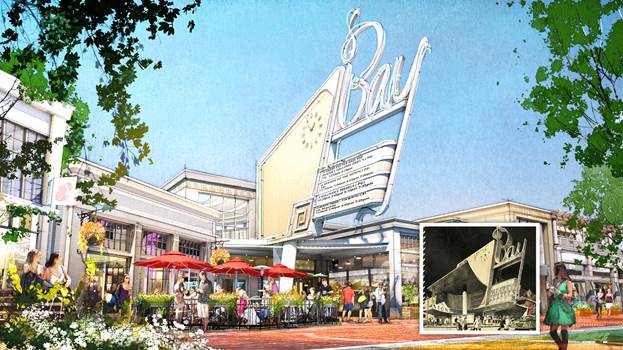 RICK CARUSO ANNOUNCES PLANS FOR PALISADES VILLAGE Caruso Affiliated chief Rick J. Caruso has announced plans for the redevelopment of Swarthmore Avenue in Pacific Palisades.  Caruso Affiliated recently closed escrow on appx. 2.8 acres of commercial-zoned property that includes all storefronts on the south side of Swarthmore Avenue between Sunset Boulevard and Monument Street, most storefronts on the north side of Swarthmore, and several on Sunset Boulevard between Swarthmore and Monument. Caruso also is under contract to purchase the Mobil gas station, expected to close escrow in mid-2016, on the corner of Sunset and Swarthmore and has included that site in the plans.
Photo Credit: Getty Images for Moet & Chandon
2015 GOLDEN GLOBES NOMINEES ANNOUNCED Kate Beckinsale, Jeremy Piven, Paula Patton and Peter Krause raised glasses of Moet & Chandon on Dec. 11 as they toasted the 2015 Golden Globes nominees.  During a live broadcast from The Beverly Hilton, the quartet, along with Miss Golden Globe Greer Grammer, rattled off names that included the best in the business, from the likes of Jennifer Aniston and Reese Witherspoon to Benedict Cumberbatch and Bill Murray. Get the list HERE. 
FASHION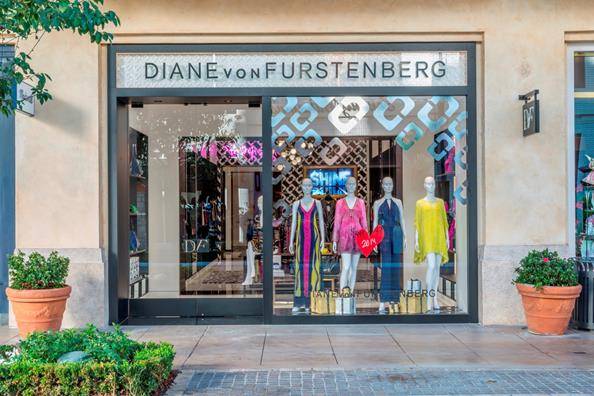 DIANE VON FURSTENBERG OPENS AT THE GROVE Diane von Furstenberg opened her latest boutique in LA at The Grove on Dec. 6. Inspired by the brand's core equities, the store design evokes a playful sophistication and modern femininity that is effortless, sexy and on-the-go. Iconic graphic patterns contrast a white, gallery-like interior in dedicated rooms for accessories room and ready-to-wear. At the rear of the space, a wrap shop features walls in iconic DVF chain link. In the fitting room, luscious drapery in DVF pink creates a space that celebrates and empowers the DVF woman. The Grove is also the first full price DVF store to have a dedicated wrap shop inside, making it the ultimate destination for a woman who knows her favorite wrap, and the ideal place for a woman to learn about the full range and find the one that best flatters her style and shape. The shop offers the full range of Diane von Furstenberg ready-to-wear including dresses, sportswear, and eveningwear, as well as a wide array of accessories, including handbags, shoes, scarves, small leather goods and sunglasses. The Grove is the newest DVF shop in the Southern California area, joining locations at Melrose Avenue in Los Angeles and South Coast Plaza, as well as recently opened shops in Glendale and Santa Monica.
DINING & DRINKING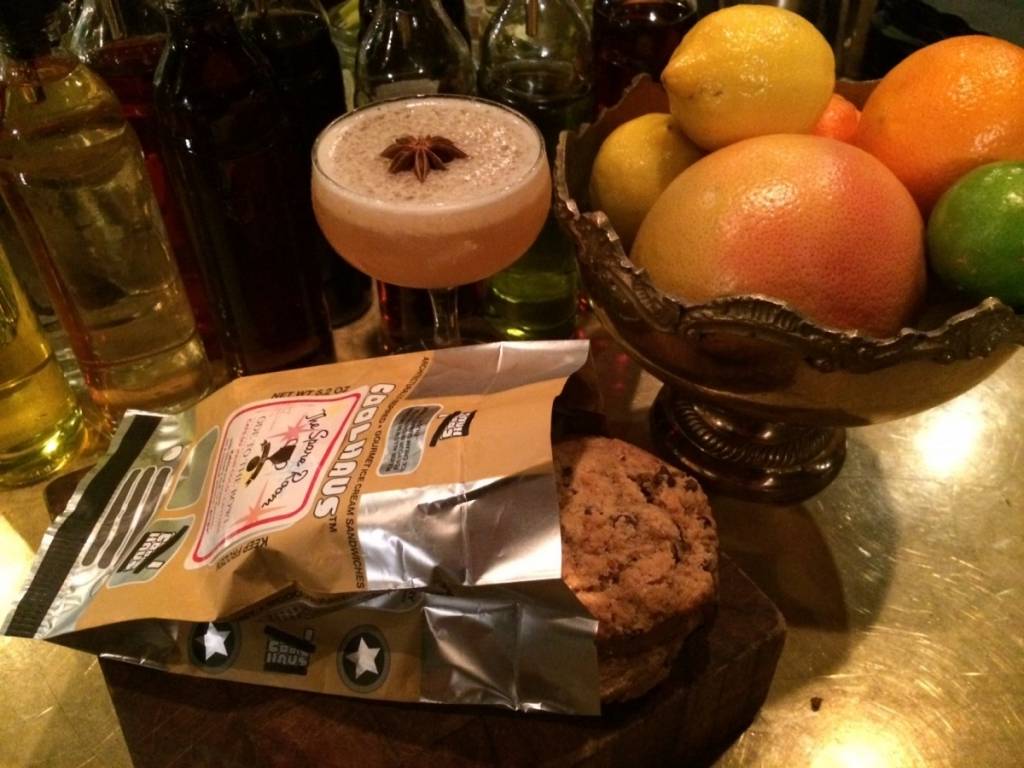 THE SPARE ROOM PARTNERS WITH COOLHAUS One of the coolest collaborations to hit the market this fall (literally) is a partnership with Hollywood's hip nightspot, The Spare Room, and innovative ice cream purveyor Coolahus. The two have partnered to create a signature ice cream sandwich: a combination of Kahlua ice cream with chicory and cardamom which is sandwiched between two coconut almond cookies. This speciality item will be available on The Spare Room's new cocktail menu, which offers a number of seasonal drinks including the Turncoat with Ford's Gin, all spice dram, ginger, lime and soda; the Weeping Poet with Atlantico Reserva Rum, Amaro Lucano, Drysack Sherry, peach bitters and lemon and King's Dominion with Cognac Park, Green Chartreuse, lime and mint.