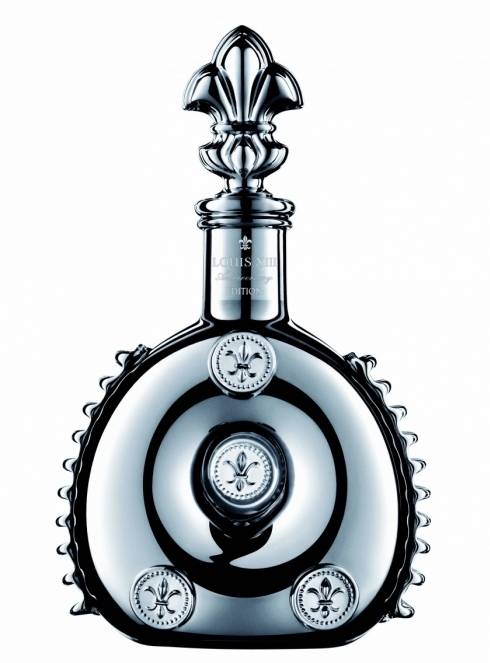 'Tis the season for giving, and what better way to make others merry this season than with these haute last-minute holiday gift ideas? Without further ado, its time to get shopping!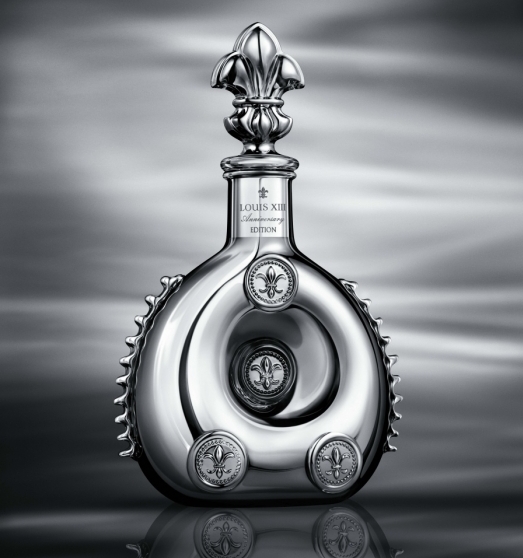 LOUIS XIII BLACK PEARL LIMITED EDITION To celebrate the 140th anniversary of its exquisite and extremely coveted cognac, Louis XIII, the House of Rémy Martin has liberated its limited release Louis XIII Black Pearl Anniversary Edition. You'll taste a wild explosion of flavors such as myrrh, honey, plum, honeysuckle, wood bark, leather, and passion fruit in the Black Pearl, which is drawn from a sublime tiercon pulled directly from the private cellars of the Hériard Dubreuil family (which owns the House of Rémy Martin), and features a blend of some 1,200 eaux-de-vie that have been aged for over one hundred years. There are only 775 individually-numbered decanters of this first-class cognac available, and they're well worth their $16,000 price tags: each Baccarat bottle is plated with thin layers of titanium, carbon, and gold, designed as such by the House of Baccarat to pay homage to the brand's original metal flask.
Louis XIII Black Pearl Limited Edition, $16,000, Louisxiii-cognac.com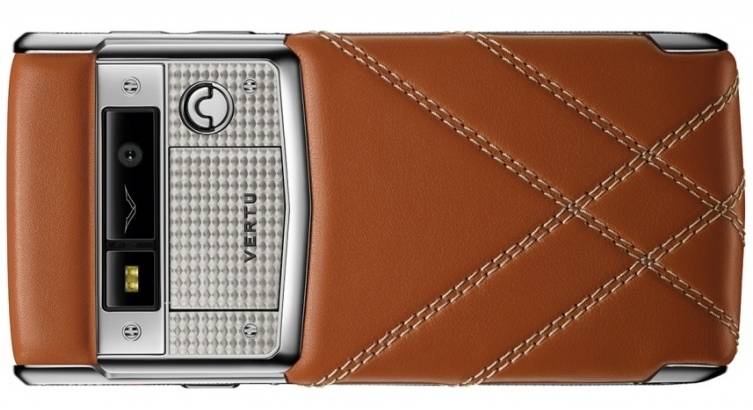 SIGNATURE TOUCH BENTLEY FOR VERTU We love the look of this luxe Vertu phone, made in partnership with haute automotive company Bentley Motors. In addition to chic quilted leather, the Vertu has also been sound tuned with Bang & Olufsen, has a 13MP Hasselblad camera, a Qualcomm Snapdragon 801 2.3GHz quad core processor and exclusive ringtones performed by the London Symphony Orchestra. Haute!
Bentley for Vertu, $17,100, http://www.vertu.com/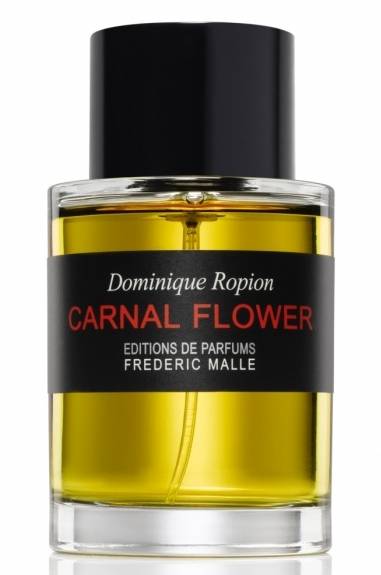 CARNAL FLOWER BY EDITIONS DE PARFUMS FREDERIC MALLE There is no more alluring scent than that of Frederic Malle's Carnal Flower, which will literally leave a lingering mark on those around you. This heady scent is dominated by tuberose, a flower which exudes an almost carnal smell, superimposing in a quasi-miraculous way flower shop freshness, camphorous violence – spicy and animalic – and milky sweetness. Trust us, it makes a great gift for any woman who wants to exude sex appeal.
Carnal Flower by Editions de Parfums Frederic Malle, $365 (100ml), www.fredericmalle.com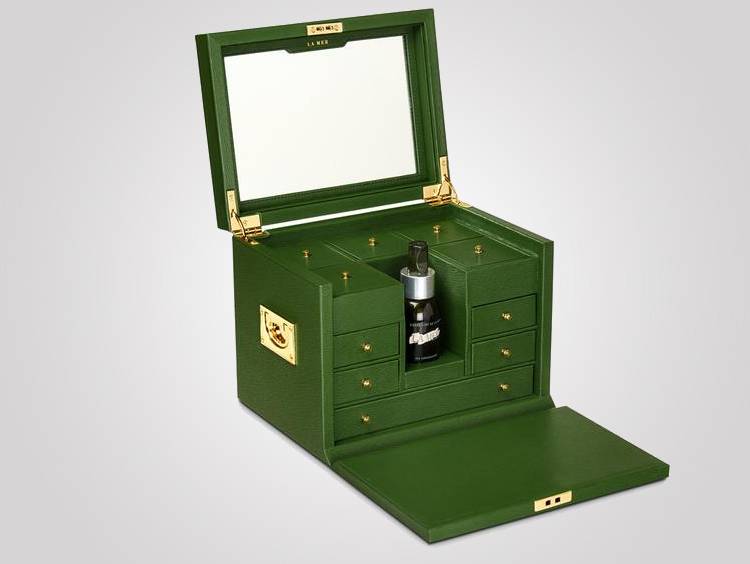 THE ANYA HINDMARCH ULTIMATE BOX Celebrating the art of craftsmanship, La Mer has collaborated with Anya Hindmarch to create a bespoke, limited edition leather vanity to house a coveted cult favorite –The Concentrate. Impeccably crafted and beautifully designed, The Anya Hindmarch Limited Edition Crème dela Mer Ultimate Box unlocks to reveal a one-of-a-kind vanity, created to hold your most beloved of treasures: your favorite high-end beauty cream.
The Anya Hindmarch Ultimate Box, $3250, www.cremedelamer.com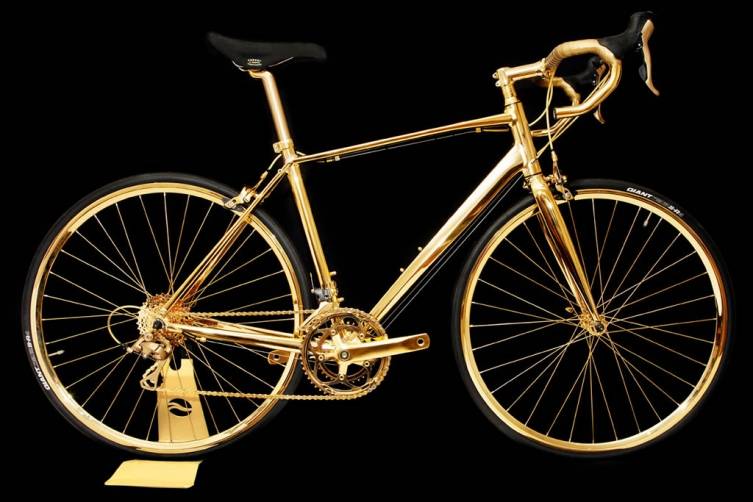 GOLDGENIE 24K GOLD RACING BIKE If you want a present that's worth its weight in gold, look no further than Goldgenie's 24K gold racing bike. Goldgenie's specialists have meticulously applied a lustrous layer of 24k gold to the entire structure of its new men's racing bicycle, from the tip of the drop handlebars to the wheel stays, and every other part in between, including every ridge of the gear chain. The gleaming gold model is offset with sophisticated accents in black in a limited edition soft San Marco suede saddle and SR4 racing tyres. The designers at Goldgenie are currently developing more two-wheeled pieces that clients can bespoke from a selection of different finishes on the saddle and handlebars, including exotic skins and fine leathers and a variety of precious stones.
Goldgenie 24K Gold Racing Bike, $390,000, Goldgenie.com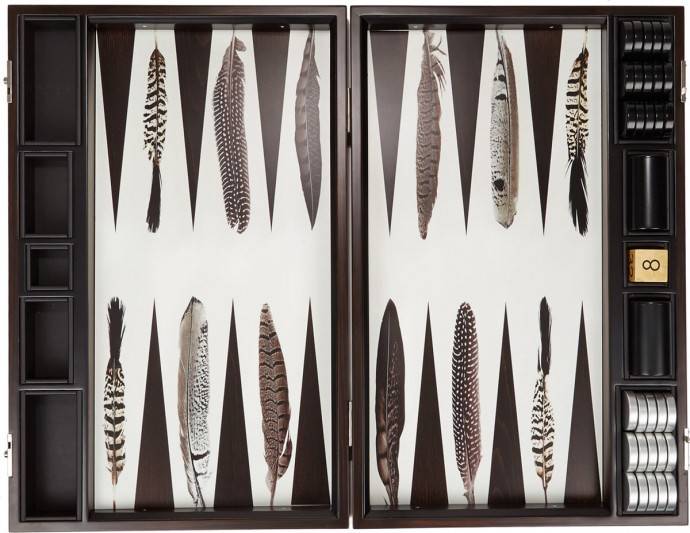 BAZ LUHRMANN FOR BARNEYS FEATHER BACKGAMMON SET Australian director Baz Luhrmann, the man responsible for Moulin Rouge and Strictly Ballroom, has partnered with costume designer Catherine Martin on a range of products for Barneys New York, including this gorgeous backgammon set. This gaming set is crafted of dark zebrano wood and detailed with photo-real pheasant feathers on the hand-lacquered playing surface, and includes a hinged board with polished silver push-lock closures, two rosewood tossing cups, four laser-cut dice, one laurel burr doubling cube, 32 gold and black weighted aluminum playing pieces.
Baz Luhrmann for Barneys Feather Backgammon Set, $6,995, Barneys New York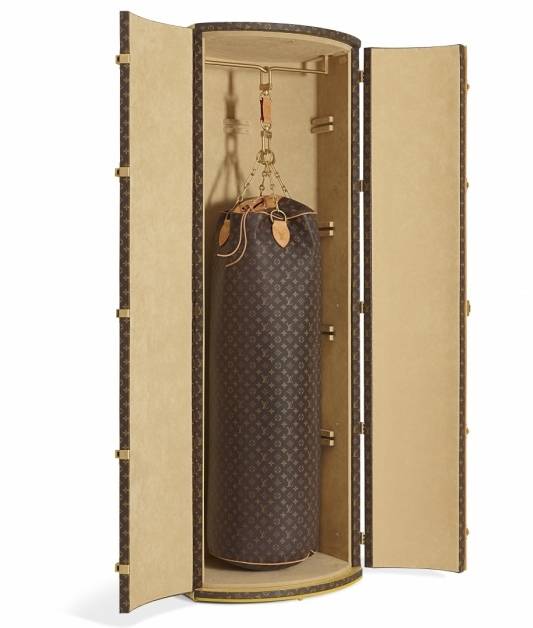 KARL LAGERFELD FOR LOUIS VUITTON PUNCHING BAG Karl Lagerfeld's high-end punching bag for Louis Vuitton strikes us as the sort of item Floyd Mayweather would have in his house: opulent, expensive, and fit for a champion. This full-sized bag comes complete with a storage trunk, a stand, a mat, and boxing gloves. It has been produced in a limited quantity, and should absolutely be considered a collector's piece for the boxing enthusiast.
Karl Lagerfeld for Louis Vuitton Punching bag, $175,000, http://www.louisvuitton.com/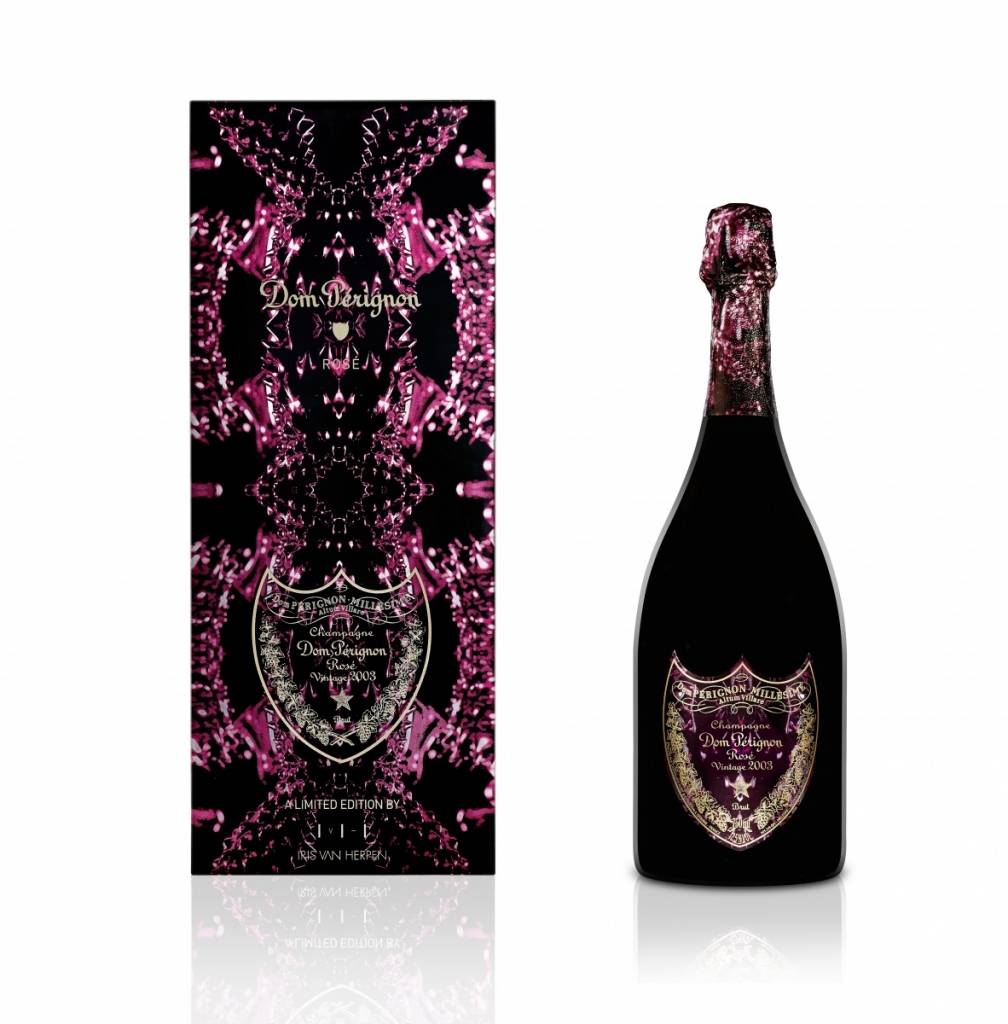 DOM PERIGNON LIMITED EDITION BY IRIS VAN HERPEN ROSE  Dutch fashion designer Iris Van Herpen has created two limited edition bottles of bubbly for haute champagne brand Dom Perignon centering upon Metamorphosis, signifying the closure of one period and the birth of another. Her fashionable flourishes adorn both bottles, while the gift boxes she has designed for the Dom Perignon Vintage Blanc 2004 and 2003, and Rosé 2003 are vibrant homages to the champagne house with designs in vibrant metallic green and pink, respectively. Van Herpen has also created a limited edition sculpture piece, Cocoonase by Iris van Herpen, which illustrates her vision of metamorphosis created by using innovative 3D printing techniques; each piece will be available through a bespoke service, and is made to order.
Dom Perignon Limited Edition by Iris Van Herpen Rose, $299, Domperignon.com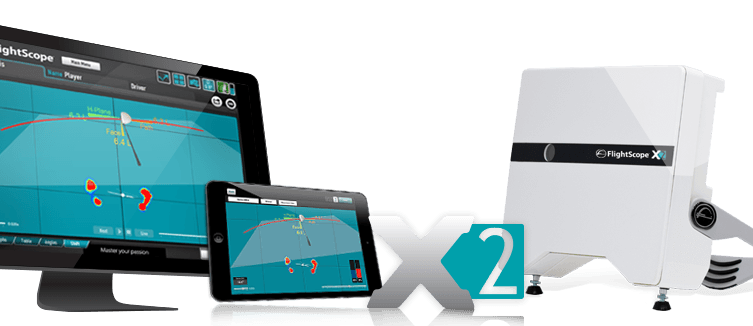 THE FLIGHTSCOPE-BODI TRAK PRESSURE MAT This is a great gift for the golfer in your life. The Wireless BodiTrak pressure mat captures a golfer's balance pattern, irrespective of location or lie. You can use the pressure mat pretty much for any golf situation, whether you are indoors or outdoors, uphill or downhill, on the putting green or in a sand trap. The flexible design of the wireless BodiTrak makes it a very portable tool. You just roll it up and take it with you. What really makes the Wireless BodiTrak so unique is the fact that it is the only pressure mat on the market today that is fully wirelessly integrated with a golf radar unit.
The FlightScope-Bodi Trak Pressure Mat, $1995, www.flightscope.com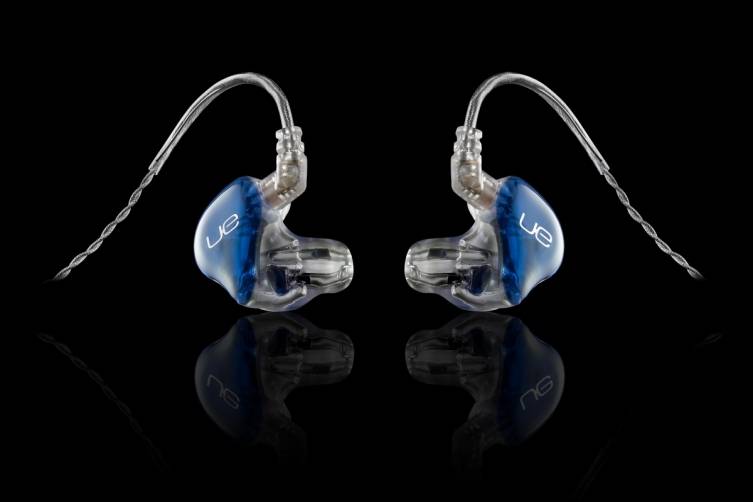 THE ULTIMATE EARS PRO 11S Here at Haute Living, we are very fond of anything bespoke—which the Ultimate Ear Pro 11s are, in spades. These custom earphones are perfectly molded to fit each person's unique ear, so you have an ideal fit that can't be beat and can hear completely crisp and clear sound—the way it was actually intended). Meet with a sound specialist to get your custom fit and choose from a range of styles and colors to get the look and sound that is purely you.
Ultimate Ears Pro 11s, $1,150, Ultimateears.com