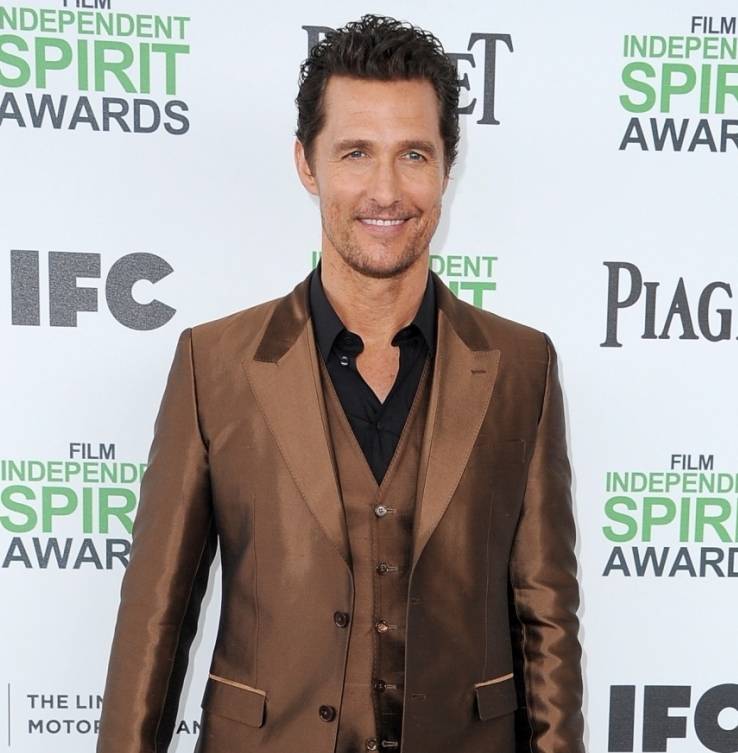 Photo Credit: Steve Granitz/Wireimage for Film Independent Spirit Awards
What did you miss in the City of Angels this week? We'll give you a hint: this week's highlight involved a big moment for Matthew McConaughey. No, it isn't Oscar time already.
NEWS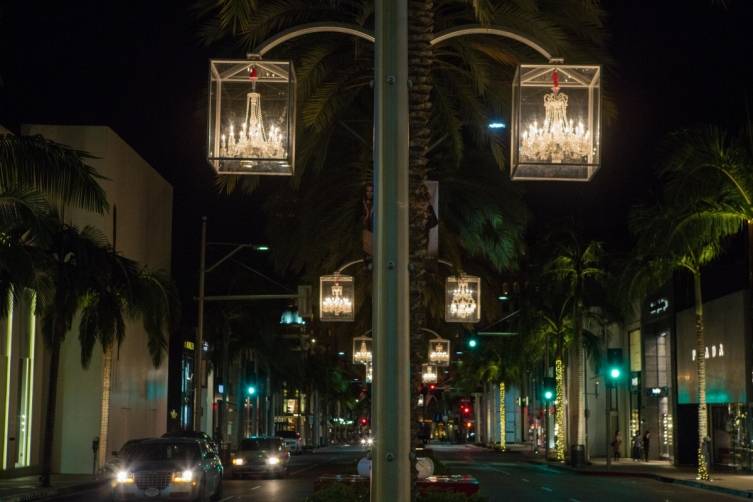 BACCARAT TO LIGHT UP RODEO DRIVE In honor of world-renowned French luxury brand Baccarat's 250th anniversary and the centennial anniversary of City of Beverly Hills, Baccarat will illuminate Rodeo Drive with a breathtaking chandelier installation this Sunday. Baccarat's Global CEO Daniela Riccardi and Beverly Hills Mayor Lili Bosse will "flip the switch" to light up nearly 150,000 lights and 16 crystal chandeliers valued at $1 million to commemorate two iconic anniversaries and the beginning of the holiday season.The lighting ceremony will also feature performances by "The Voice" finalist Kat Perkins and Australian operatic singing sensation ARIA, world class ice skating stars Chris Trefil and Nicole Glavas, international Hip Hop competitors Nu Nations, Citrus College's 22-piece band Night Shift, the Beverly Hills High School Marching Band, "The Insider" co-host Louis Aguirre, the season's first "snowfall", a breathtaking fireworks display, and much more.
THE GETTY'S $65 MILLION EDOUARD MANET ACQUISITION WILL GO ON VIEW NOV. 25 The J. Paul Getty Museum's recent $65 million acquisition of an 1881 Edouard Manet painting will reportedly go on view on Nov. 25. The painting, "Spring (Le Printemps)," will hang with other Impressionist and post-Impressionist works in the Getty's West Pavilion, according to The Los Angeles Times. The piece set a record for the French artist's work when it was acquired at an auction in New York earlier this month.
THE BMW GALLERY OPENS AT SOUTH COAST PLAZA A BMW Gallery has opened at the tony South Coast Plaza in Costa Mesa.  The BMW pop-up experience will feature a variety of BMW vehicles, including the innovative new BMW i8. In association with the Orange County Museum of Art, the space will also feature video works from the likes of Jeremy Blake and Mungo Thomson.
FASHION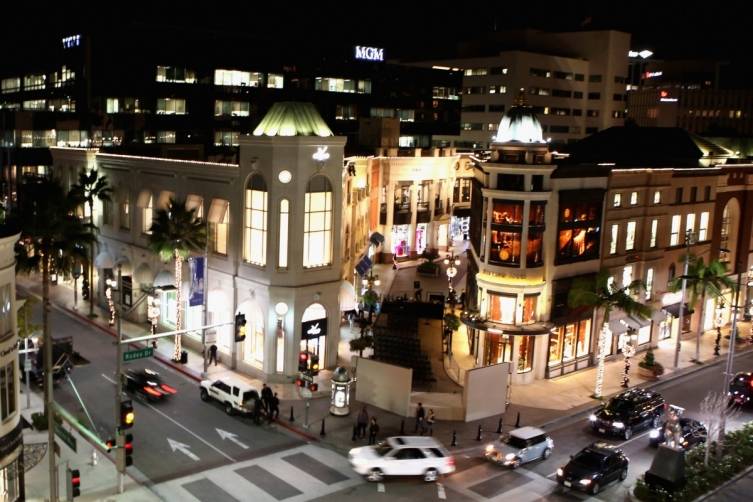 Photo Credit: Getty Images for Burberry
BURBERRY OPENS RODEO DRIVE FLAGSHIP Burberry has opened its Rodeo Drive flagship. Located over four floors on one of the most iconic streets in the world, the new flagship is set on the corner of Rodeo Drive and Dayton Way. Burberry Beverly Hills has been designed to offer multi-sensory experiences for Los Angeles' customers and communities, featuring exclusive spaces, products and services. The store comprises a mixture of event space, entertainment hub, private space and store.
BEAUTY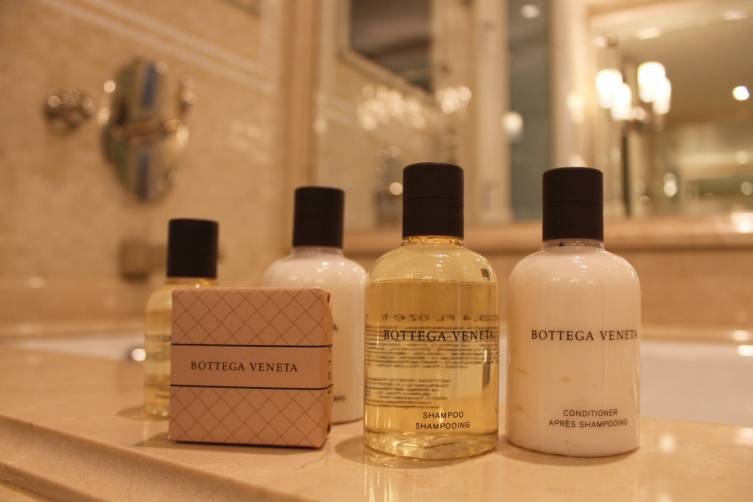 THE FOUR SEASONS LOS ANGELES AT BEVERLY HILLS FIRST HOTEL IN THE WORLD TO CARRY BOTTEGA VENETA AMENITIES Four Seasons Hotel Los Angeles at Beverly Hills has announced a partnership with Bottega Veneta on the creation of in room amenities, including shampoo, conditioner, body lotion, soap and bath gel.  Bottega Veneta is known for innovative design, quality and unsurpassed craftsmanship, which complements the Four Seasons brand well.  Four Seasons Hotel Los Angeles at Beverly Hills is the first hotel in the world to offer the Bottega Veneta bath amenities.
SCENE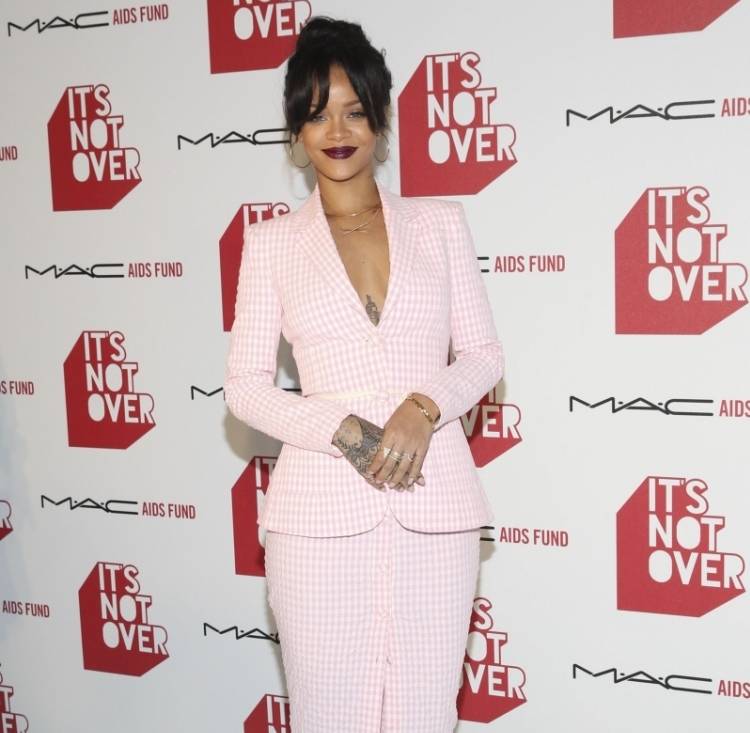 Photo Credit: Jonathan Leibson/Getty Images for MAC Cosmetics
 M·A·C Cosmetics AND THE M·A·C AIDS FUND PRESENTS THE WORLDWIDE PREMIERE OF IT'S NOT OVER M·A·C Viva Glam spokespeople Rihanna and Miley Cyrus were among the attendees at the world premiere of It's Not Over , a film directed by award-winning documentary filmmaker Andrew Jenks, on November 18. It's Not Over tells the story of three young people who are living with or affected by HIV/AIDS from around the world. The film takes viewers on a journey across the United States, India and South Africa to experience the epidemic first hand within each individual's community. The film will be available in the United States on Netflix and Pivot on November 19 and worldwide via Netflix and SnagFilms on World AIDS Day, December 1.
THE SCHLITZ BOUTS HITS LA Schlitz Brewing Co. celebrated the Schlitz Bouts on Thursday evening, a night showcasing boxing in its purest form.  The vintage-inspired evening featured spirited matches, period-specific entertainment, including dance troupe The LA Follies and a seven-piece orchestra, musical acts, comedians, cigar rolling and more. The 1920s-themed evening of entertainment first hit Chicago in July; this was its L.A. debut.
DINING + DRINKING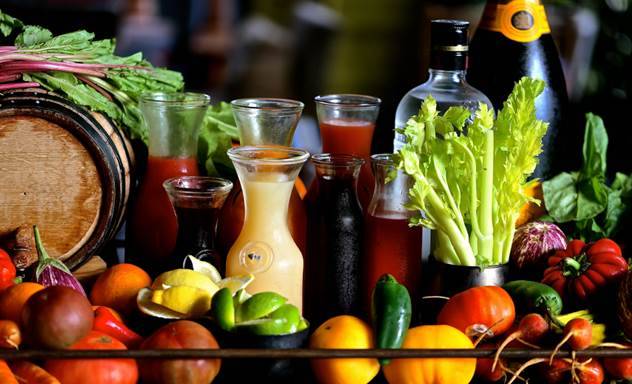 HYDE SUNSET KITCHEN + COCKTAILS LAUNCHES BRUNCH MENU Hyde Sunset Kitchen + Cocktails is now serving Sunday brunch with an inspired food and cocktail menu by Chef Chris Crary. Savory breakfast dishes include asparagus + hollandaise, sticky cinnamon buns and lobster benedict. Also, seasonal foodies can enjoy this classic favorite with a twist: french toast (pumpkin, granola and maple syrup). The cocktail program features bellinis, mimosas and a tableside bloody Mary cart that features a $20 flight of three mini samples including Guinness Bloody Mary's (Ketel One Vodka, Guinness, Cayenne, Hot Sauce), Verde Maria (El Silencio Mezcal, Cilantro, Mint, Serrano, Tomatillo) and BBQ Bloody Mary (Bacon Infused Ketel One, BBQ Sauce, Cajun Spice). There is also a house-made juice bar featuring fresh favorites like The Cure (Blood Orange, Pineapple, Lemon, Mint, Sriracha) and the Weekend Refresh (Carrot, Celery, Cucumber, Apple).
LOVE & SALT TO SHAKE UP MANHATTAN BEACH WITH OPENING ON NOVEMBER 25TH The burgeoning dining scene in Manhattan Beach continues to heat up with the highly anticipated opening of Love & Salt in the former Café Pierre space at 317 Manhattan Beach Blvd. on Tuesday, November 25th. Inspired by the shared vision of Chef Michael Fiorelli (most recently of mar'sel at Terranea Resort), and industry veterans and father and daughter ownership team, Guy Gabriele (Zazou) & Sylvie Gabriele (Zazou, Farm Stand), the collaboration will feature nuanced Italian fare articulated through a California sensibility – a nod to the concept's beachside locale. Named for the team's philosophy that great food needs only love and salt, the 100-seat restaurant marks the beginning of a new chapter for both the Gabrieles, figureheads in the South Bay dining scene, and the NY-born Fiorelli, whose culinary career has taken him from coast to coast, including stints at the seminal Inn at Little Washington and The Greenbrier Resort prior to his relocation to Los Angeles to open Simon LA as Chef de Cuisine in 2006.
 HAUTE PEOPLE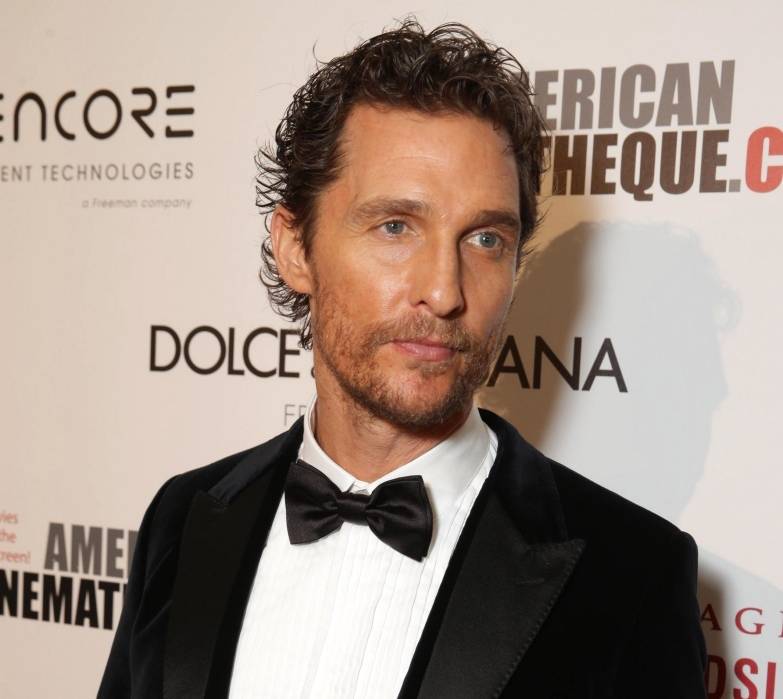 Photo Credit: Brian Beasley
MATTHEW MCCONAUGHEY RECEIVES STAR ON HOLLYWOOD WALK OF FAME Matthew McConaughey unveiled his star on the Hollywood Walk of Fame on November 17 at a ceremony attended by his wife, model Camila Alves, and their three children. Interstellar co-stars Anne Hathaway, Jessica Chastain and Mackenzie Foy, were also in attendance.
KENDALL JENNER IS THE NEW FACE OF ESTEE LAUDER  Kendall Jenner—the 19-year-old Kardashian sister who made her Fashion Week debut at February's Marc Jacobs show—has landed a major contract with Estee Lauder. The reality star/model happens to have a ton of followers on social media— 9 million on Twitter, and nearly 16 million on Instagram—has already accrued 50,000 followers for the haute beauty brand.