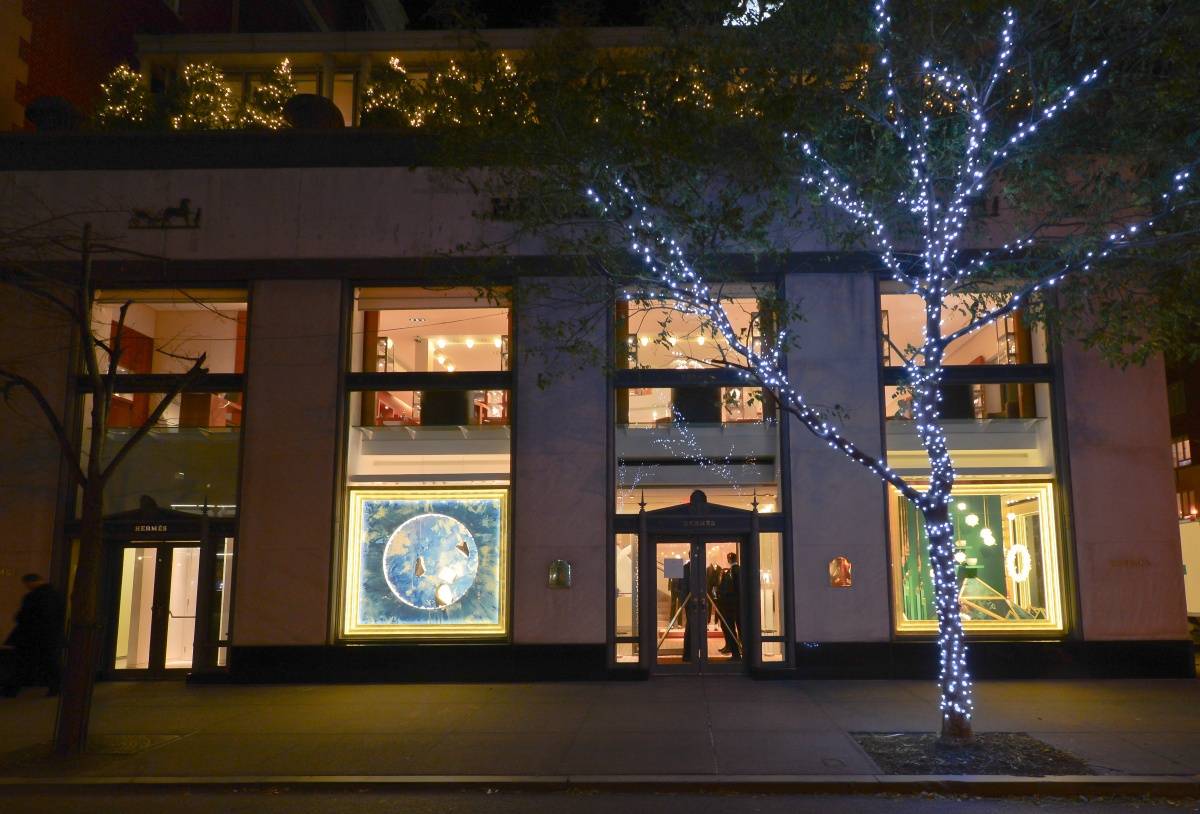 It's no secret that Hermés is one of the most innovative, sought after, and whimsical brands in the luxury milieu. As part of an on-going artist window program called "Vitrine D'Artiste," they tapped Melbourne lighting artist and industrial designer, Christopher Boots. Boots was tasked to create mind-blowing installations in the windows of the Madison Avenue shop. Holiday windows are seasonal statements of creative prowess for brands and they compete for consumer's attention and dollars. For Hermes, whose business is rooted in well-crafted products, the alignment with Boots sets them apart and brings in the holidays in their unique manner.
Boots is a Melbourne based industrial designer driven by a love of nature and light. In his artfully designed windows he incorporates Hermés goodies such as printed scarves, bowl candles, jewelry, painted ceramics, a white crocodile Birkin and its many fragrances, into each window. The products are juxtaposed against lighted quartz-like minerals or stones which look like they were recently mined from a quarry. The minerals are bound into shapes and emanate light  resulting in an other-worldly effect. Backgrounds are painted roughly and in an off-hand manner in cerulian blue and emerald green. The theme is "Metamorphisis" and although its not entirely clear what Mr. Boots is saying, it seems to be a comparison of the natural worlds and the pursuit of selling. Boots wants us to think about the origins of the items we buy in these thought provoking window displays.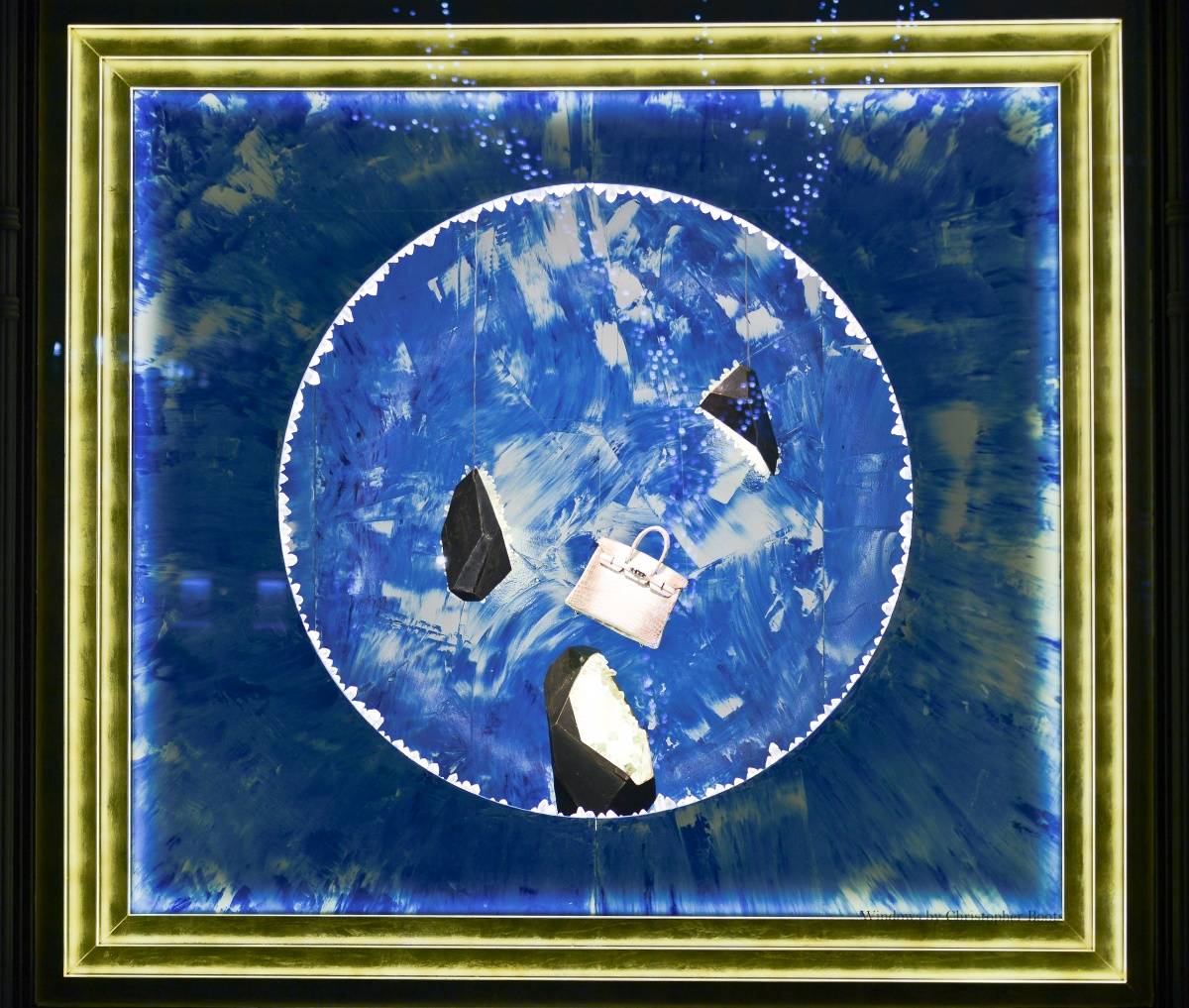 Boots uses a variety of different artisans to assist him in his work: glass blowers, coppersmiths, ceramicists, sculptors, and bronze casters. His commitment to quality is evident in all his projects. This is very much in tune with the high standards that Hermés keeps at the heart of its business and brand ethos. The windows are available to view from now until Jan 15 ,2015 and light up the corner in true Hermes style.
.