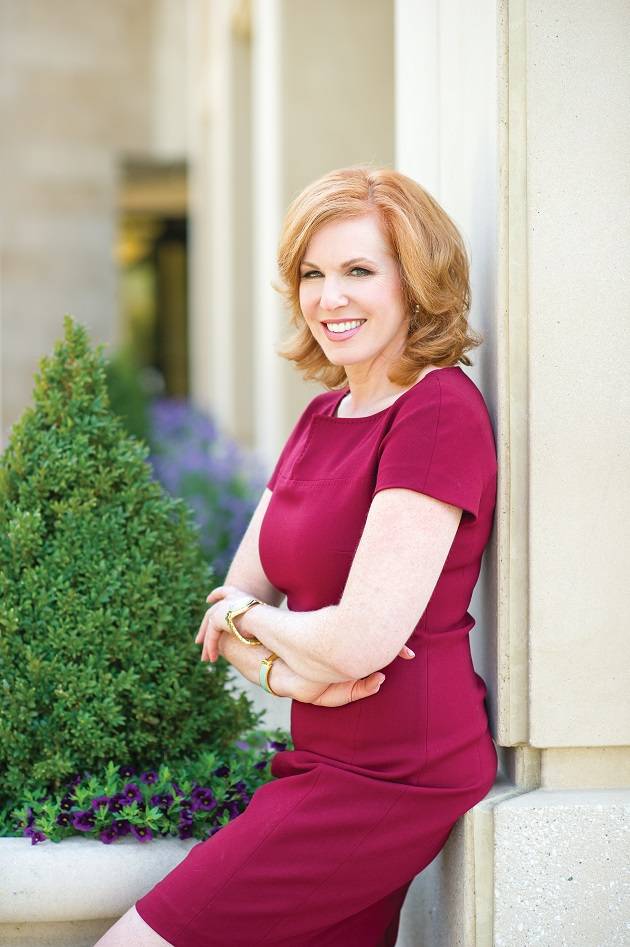 Photo Credit: Genevieve Shiffrar
New Yorkers like to think the world revolves around them when it comes to business, or anything at all, for that matter. FOX Business Network's Liz Claman, who anchors daily from FOX News Studios in midtown Manhattan, must have missed the memo on attitude superiority. Wall Street may be in her backyard, but Sand Hill Road is her preferred avenue.
Between three and five times a year, Claman invades California, mostly to interview tech titans and interesting innovators alike as she provides a behind-the-scenes look at Silicon Valley. Her subjects read like a who's who of the industry: she has featured everyone from Google's former CEO and current Executive Chairman Eric Schmidt to Tesla Motors co-founder and CEO Elon Musk to Hewlett-Packard CEO Meg Whitman to Twitter's Jack Dorsey.
Sometimes the journalist sets up shop in Silicon Valley for an extended period of time, like she does with her infamous 3 Days in the Valley summit; other times she's in town for just a day. Such was the case earlier this year in September when she took over Greylock Partners, which has backed Facebook, LinkedIn and Airbnb; she sat down with investing team partners Joseph Ansanelli, David Sze and Simon Rothman, as well as the teams behind Greylock's next big thing discoveries such as Sprig (think Uber for healthy food) and Nextdoor, which is bringing back the notion of being neighborly.
Silicon Valley is the haven of high tech, but New York-based business journalists traditionally don't worship at its altar like Claman does.
"I'm not going to sit in an air-conditioned studio in New York City just because Wall Street is down the street," says Claman, 50, who anchors "Countdown to the Closing Bell with Liz Claman" and co-anchors "After the Bell" every weekday. "I am going to get up, get on a plane and walk all over that area."
It's that moxie that's helped make Claman, dubbed the Red Fox, the success she is today. Growing up in Beverly Hills, as a child she pretended to be Barbara Walters by interviewing friends and family members, who she asked to imitate celebrities. She went on to major in French at the University of California, Berkeley and studied abroad at the Sorbonne in Paris for a year before returning home to work as a production assistant at KCBS-TV in Los Angeles. She landed on-air gigs in Columbus, Ohio, Cleveland and Boston before making it to the big leagues.
At CNBC in New York, she scored interviews with financial honchos including Berkshire Hathaway CEO Warren Buffett, Commerce Secretary Carlos Gutierrez, and former Treasury Secretary John Snow before jumping to the newbie FBN, which launched in October 2007. Claman has wowed from the beginning, managing to snag an exclusive interview with Buffett for her debut.
Despite Claman's gumption and drive, FBN couldn't seem to land big-name interviews at tech conferences. "They'd say, 'Sorry, but you're fourth in line behind PBS,' " Claman said. "So we thought, 'Why don't we just start our own conference?' "
Voila—3 Days in the Valley was hence born. At the appropriately-numbered three-day annual summit, Claman receives unprecedented access to tech industry heavyweights, up-and-comers and venture capitalists alike, all of whom give viewers information on new trends, products and stars.
"We were the first to ever put the Twitter guys on a business network," boasts Claman, who also had the foresight to snag LinkedIn CEO Jeff Weiner way back in 2008 as well.
The relationships she builds with CEOs when she's in Silicon Valley pay dividends elsewhere. Musk, for example, a regular on 3 Days since its start, grants Claman exclusive interviews when he's in New York; Schmidt, at the World Economic Forum in Davos in 2012, gave his first reaction to U.S. lawmakers' concern about Google's updated privacy policy during a sit-down interview with Claman.
"Eric Schmidt said it perfectly in 2008 when we showed up at Google," Claman said. "I said, 'Thank you for giving us this interview.' He said, 'Well, of course. Competition is good. We're glad you guys are in the game.' "
Like lottery ads state: You've got to be in it to win it—and Claman, a risk taker, is all in.
"If you're not in the game, if you're not taking wild swing at crazy pitches, you're never going to hit anything," the titian-haired, walking sound bite says. "I can guarantee you that no other business network has talked about Sprig. Because we're the little guy, we have the ability when we look at these things to say, 'Hold on. This could be something. It could fail, [or it] could blow up."
Claman is currently preparing for her seventh 3 Days in the Valley, which she compares to a moving circus.
"Each day we pick up our stakes, move our tent and go to the next big place," she says. "CEOs from all over the region come to us. There's nothing else like it. They love it! The year we did Yahoo!, they had cookies baked with the Fox Business logo on them. It was hilarious. They really welcome us because they see in us what they once were—gutsy, focused and willing to take a shot; a moon shot or a star shot."
Clearly Claman is fascinated with Silicon Valley, but it would be wrong to assume that this is simply because she's a California native.
"I am very passionate about California, but I'm even more passionate about great ideas starting in garages," she says. "It's the great American entrepreneurial story that, for some reason, is most fertile in that region. There's the saying, 'As California goes, so goes the nation.' I would tweak that to say, as Silicon Valley goes, so goes the world."
Liz Claman on: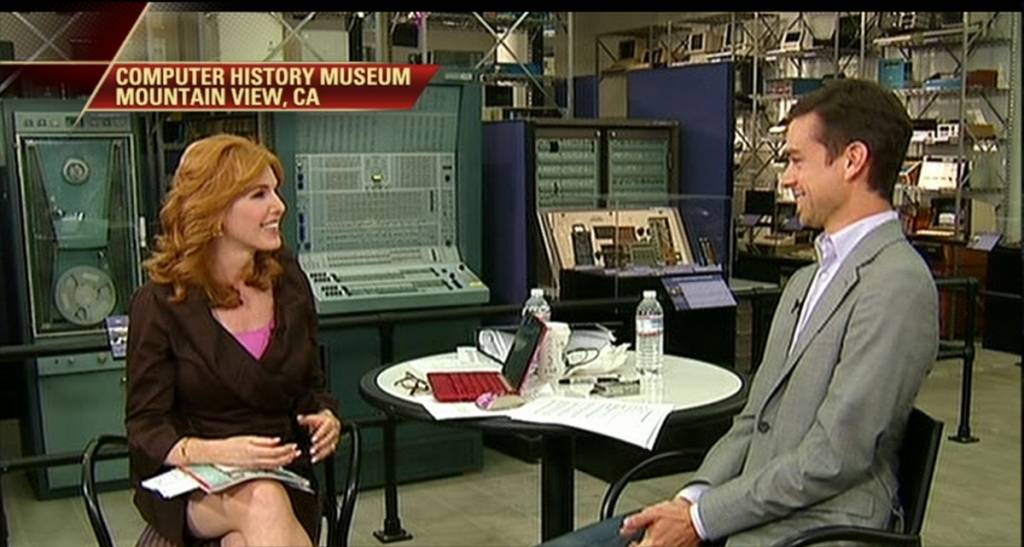 Photo Credit: Courtesy Fox Business Network
"The verdict isn't in on Twitter. How do they take it to the next step? Facebook has done it brilliantly."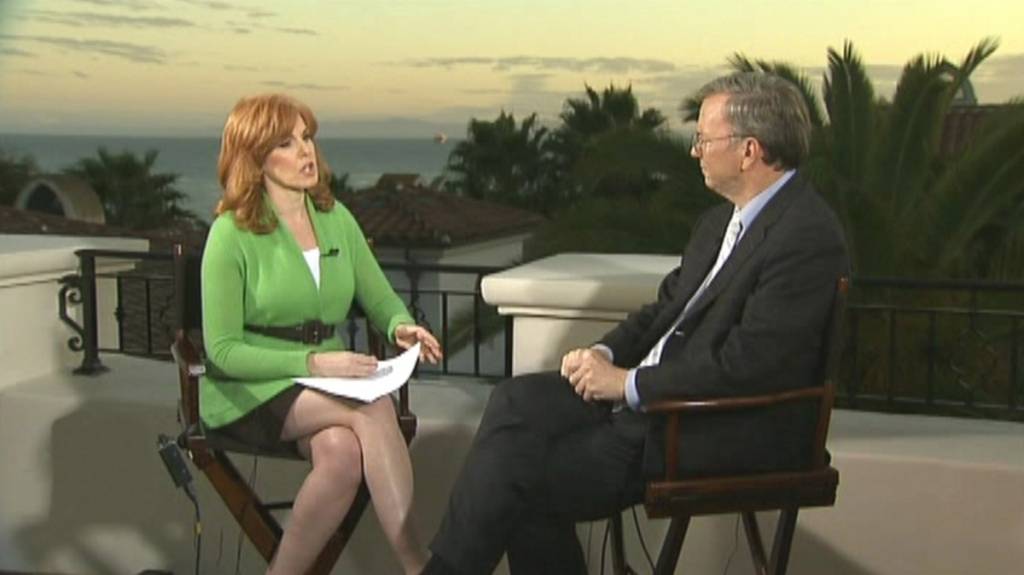 Photo Credit: Fox Business Network
"In a world of knee-jerk hysteria, Eric Schmidt is one of the most substantive thinkers I've ever met. So many people at his level are full of sound and fury, signifying nothing. Eric is the total opposite. He's generous with his ideas and thoughts and, I believe, truly wants to make the world a better place."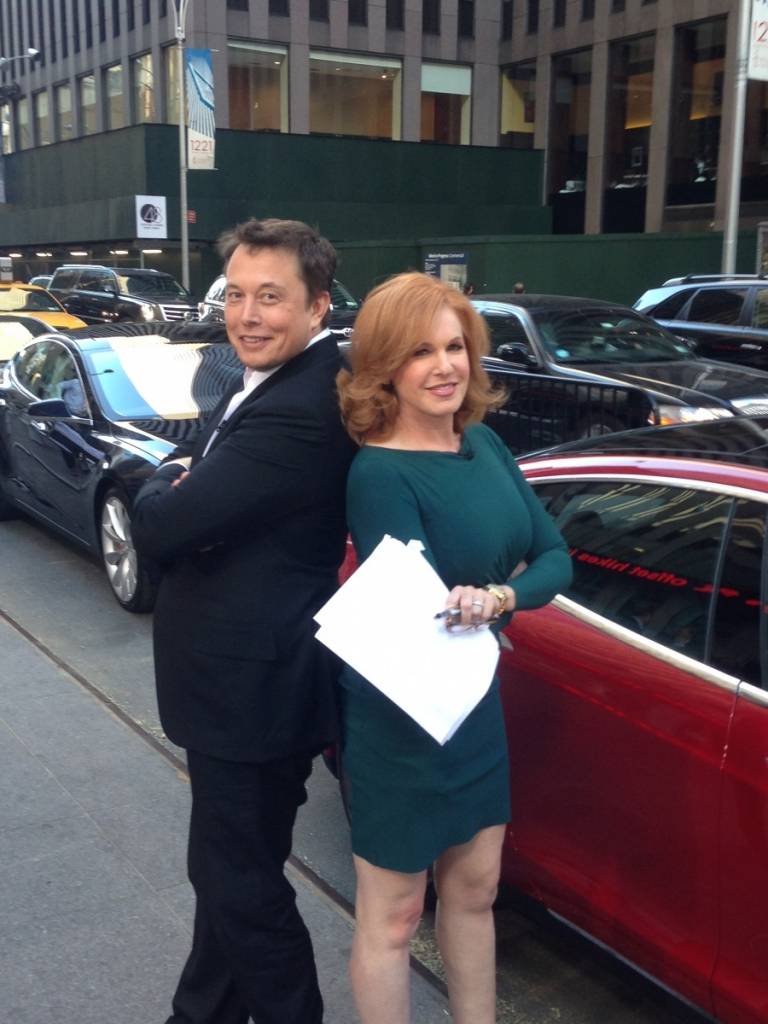 Photo Credit: Courtesy Liz Claman
"He is the one that symbolizes all that is the entrepreneurial spirit… He's the innovator of our entire generation."

Photo Credit: Courtesy Liz Claman
"I have known and covered Meg for 14 years and through it all, from eBay to Hewlett-Packard, she has demonstrated both grace under extreme pressure but also grace during times of success. Both can be challenging and tricky."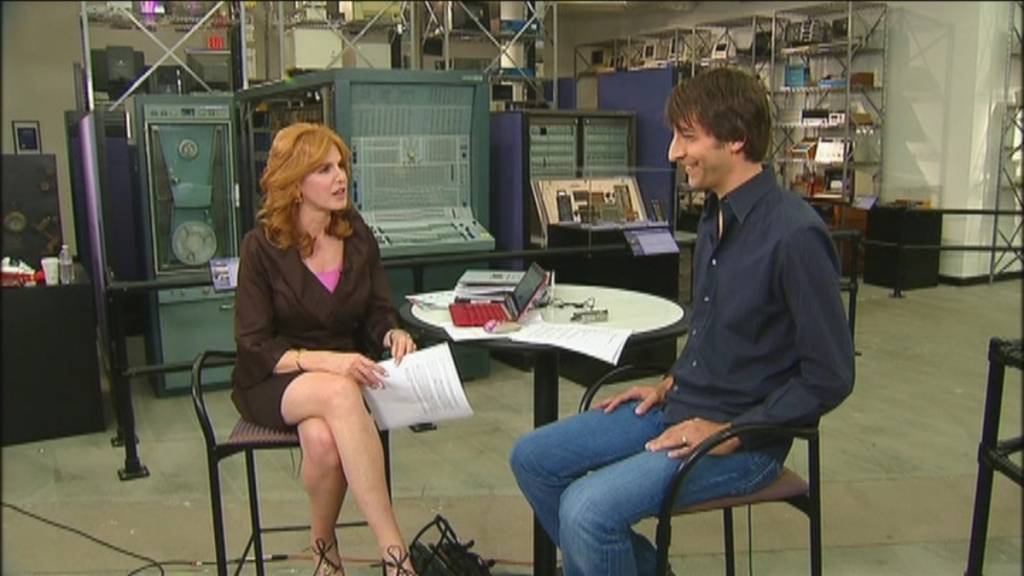 Photo Credit: Courtesy Fox Business Network
"I cannot believe that it fumbled. It's right up there, in a way, with Palm. You can be first in, but you might not win if you're not fleet of foot, if you're not constantly looking for the next opportunity to morph your business so that it survives."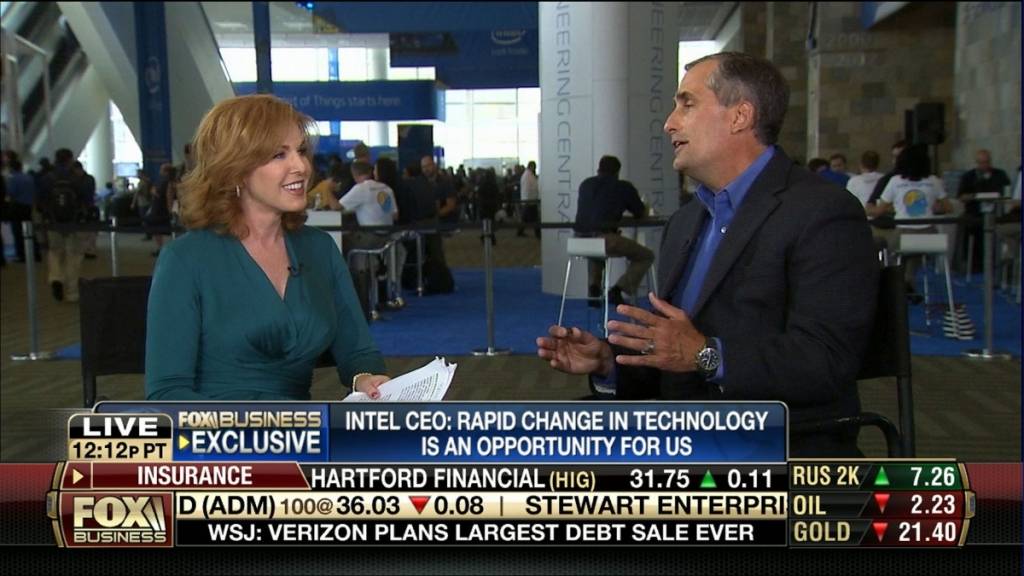 Photo Credit: Courtesy Fox Business Network
"You can't discount Intel, ever. Some people look at it as old school but they've reinvented themselves in the past couple of years."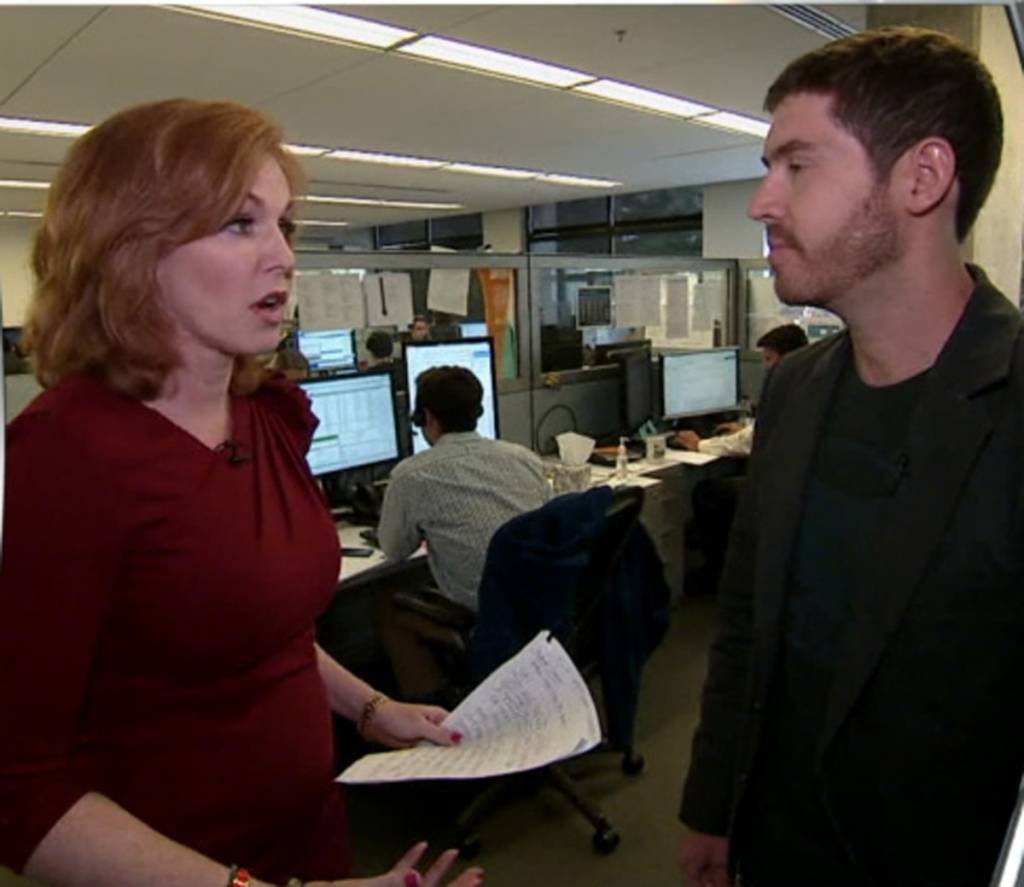 Photo Credit: Courtesy Fox Business Network
"GitHub is below the radar right now. They're sort of the Wikipedia of coding. I found them fascinating. They're changing the world."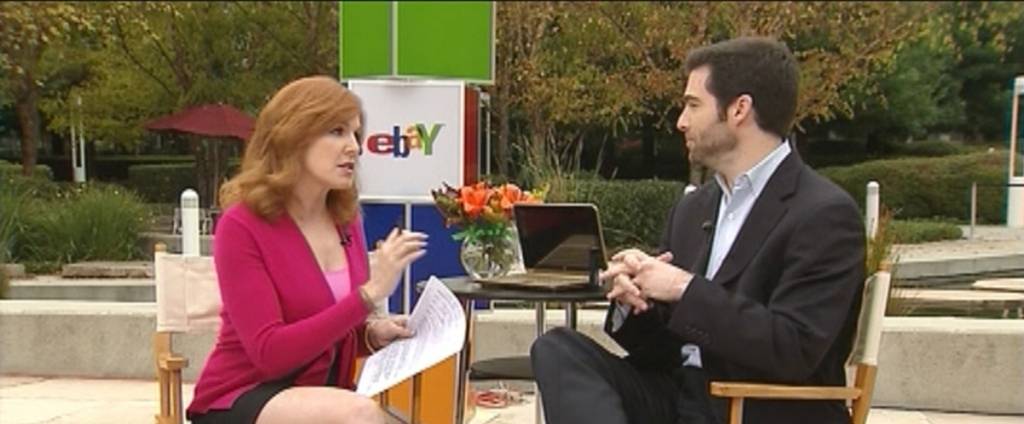 Photo Credit: Courtesy Fox Business Network
"When I first interviewed Jeff he had just become President of LinkedIn. He was focused and calm in the face of a wildly growing company. He impressed me."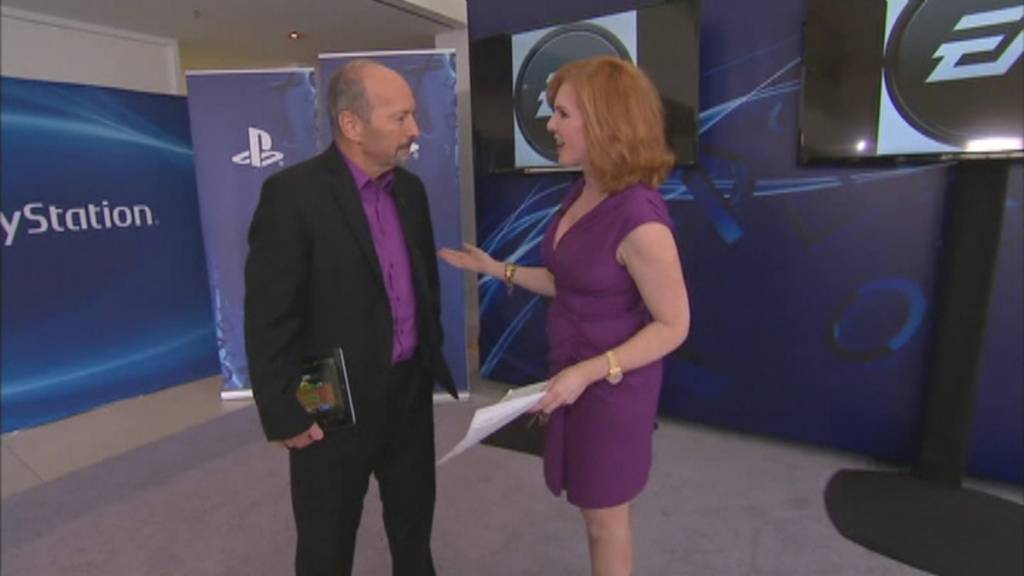 Photo Credit: Courtesy Fox Business Network
"I really like the guys at Electronic Arts. They are very smart and very creative. That's not an easy thing to do, stay on top of what are every fickle tastes for gamers. From a technological standpoint, that's a near-impossible thing to do."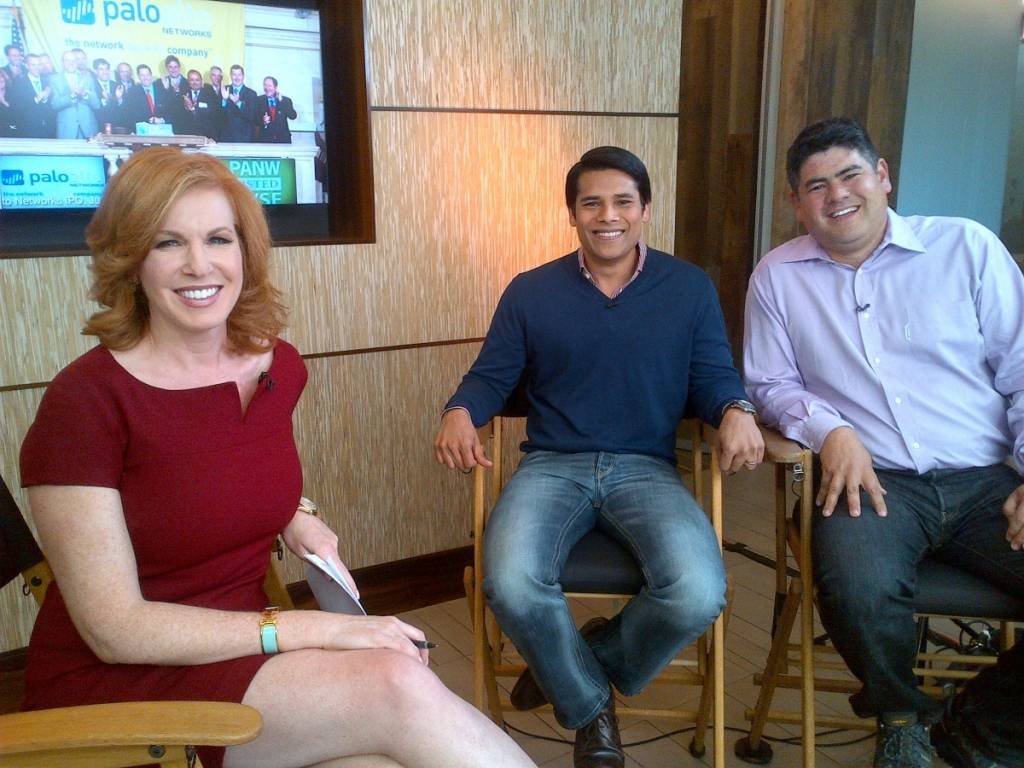 Photo Credit: Courtesy Fox Business Network
"Nextdoor is fascinating. By the end of the year they'll be in one of every four, if not three, neighborhoods in America. What does that tell you? The death of the neighborhood has been grossly exaggerated if it can help people be safer, smarter and more efficient. These guys at Nextdoor have done that."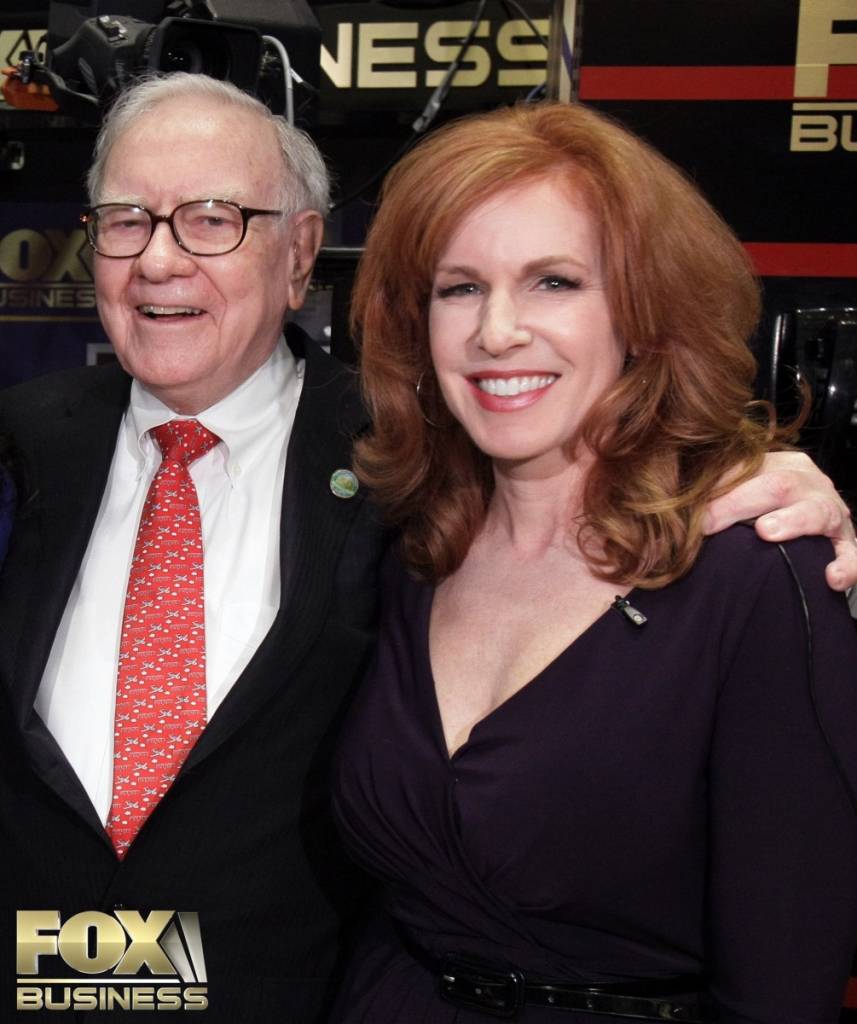 Photo Credit: Courtesy Fox Business Network
"There are some people you meet in this world and you realize right away you're dealing with an original…  A one-of-a-kind, they-broke-the-mold kind of person.  That's Buffett.  Not only is he arguably the most brilliant investor of our time, he views many issues in such a simple, logical light. Agree or disagree with him, he's a national treasure."
Like Haute Living San Francisco? Join our Facebook page or follow us on Twitter @HauteLivingMag. Want Haute Living San Francisco delivered to your inbox once a week? Sign up for our newsletter.
Subscribe to discover the best kept secrets in your city