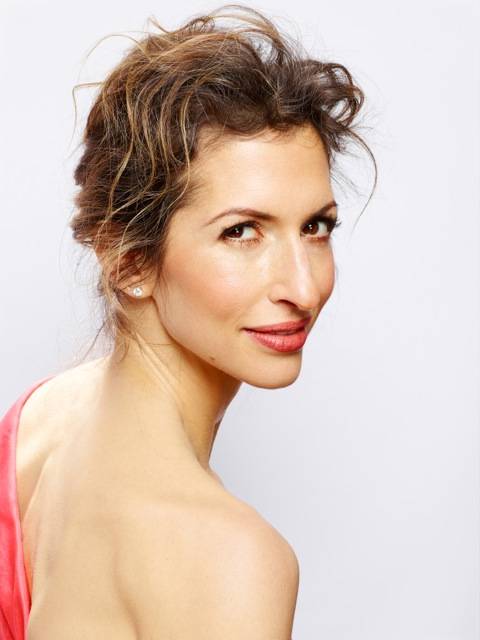 Alysia Reiner is becoming a very familiar face in Hollywood. After appearing in the hit film, Sideways, she scored the role of tough as nails assistant warden Natalie "Fig" Figueroa on the Netflix series "Orange is the New Black" and, most recently, as prosecutor Wendy Parks on ABC's new "It' show, "How to Get Away With Murder"; she has also appeared in films like That Awkward Moment, Kissing Jessica Stein, For Love of the Game and The Vicious Kind. Reiner also recently launched Broad Street Pictures to produce films with strong female roles alongside Sarah Megan Thomas. In addition to her work in the entertainment business, Reiner is a champion of all things eco-friendly, is a celebrity spokesperson for Best for Babes and Healthy Child Healthy World, and also is involved with many charities including The Cancer Support Community, Actors for Autism, The Young Women's Leadership Network, Amnesty International, PEN International, SAY: The Stuttering Association for the Young, Bent on Learning and Safe Kids Worldwide. Phew! We're exhausted just typing this. So, without further ado, here is this overachiever's insider's guide to the City of Angels.
HOMETOWN
West Hollywood, L.A (and Harlem, NYC too!)
HOW LONG HAVE YOU BEEN IN L.A.?
There is no aging in HOLLYWOOD, so I have no idea :)
WHAT'S THE BEST PART OF LIVING IN LA? 
The weather, the work, the friends.
DESCRIBE LA IN 3 WORDS
Weather, work, friends.
FAVORITE RESTAURANT
Gracias Madre
FAVORITE BAR
The Church Key on Sunset Blvd.
BEST SWEET TREAT IN THE CITY OF ANGELS
All natural froyo at Whipped in Santa Monica
BEST CHARITY EVENT
Project Angel Food annual benefit
FAVORITE CULTURAL INSTITUTION
LACMA, especially for Sundays Live Jazz after the museum!
BEST PLACE TO SHOP
My grandmother's attic. That's not a store, I'm not a big shopper.  I literally mean that my grandmother has saved so many pieces of amazing designer clothing such as Valentino and DVF, that it's my favorite place to find clothes.
FAVORITE LANDMARK
Randy's giant donut near LAX
BEST WEEKEND GETAWAY
Lounging at Las Ventanas in Los Cabos, Mexico or skiing in Mammoth
FAVORITE HOTEL
Shutters On The Beach
BEST SPA
Olympic Spa, spend the day there!
YOUR MOTTO FOR LIFE
Same as my dad's and I put it on his tombstone: "Make a difference, have fun."
 DREAM ROLE
The one where I get to learn a new skill or talent, and have an amazing arc and journey that grows me as both an actor and woman.  A role that helps change the world, have people chose love over fear and then wins me an Oscar.
ACTORS YOU'D LOVE TO WORK WITH
Viola Davis – who I am so lucky to work with in "How To Get Away with Murder."  Meryl Streep, Tilda Swinton and Cate Blanchett rock my world, and of course George Clooney!
FILL IN THE BLANK: _________ IS THE NEW BLACK 
Kindness is the new black!
Photo: Josh Merwin Photography