It's easy to feel stifled even in a city of millions. But luckily (or not really) this crowded island attracts millions more tourists each year, leading New York to having some of the best luxury hotel suites and guest accommodations worldwide. You're lucky enough to live here, and put up with confused visitors, take advantage of some of the luxury usually reserved for tourists. Take a break from reality in a new neighborhood or just a new room with an NYC staycation. Hotel pillows and breakfast in bed? We're in. Check into those hotels absolutely suited for New Yorkers.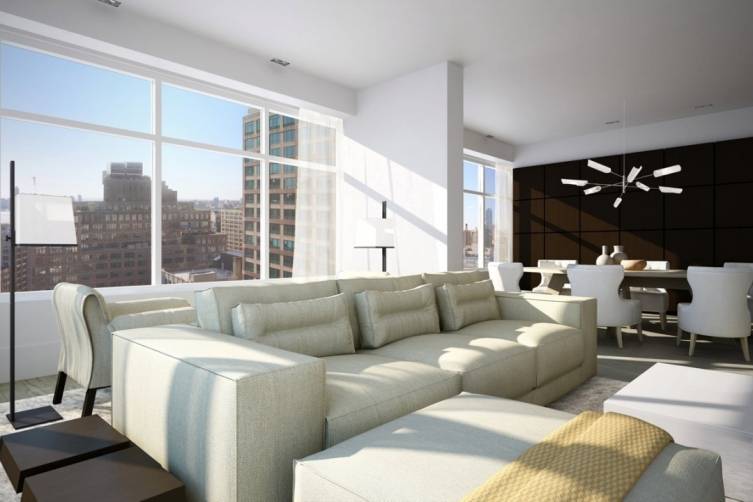 This luxury Soho property offers studio rooms, one-bedroom apartments as well as a penthouse loft with spectacular city views. Take a bath while enjoying the skyline and then head to David Burke kitchen for a fantastic meal. Relax at JIMMY, the rooftop bar with 360-degree views, an outdoor pool and tasty cocktails like the grilled pineapple mojito. Pets are allowed and plenty of in-room spa services are available, so you can relax like you're at home.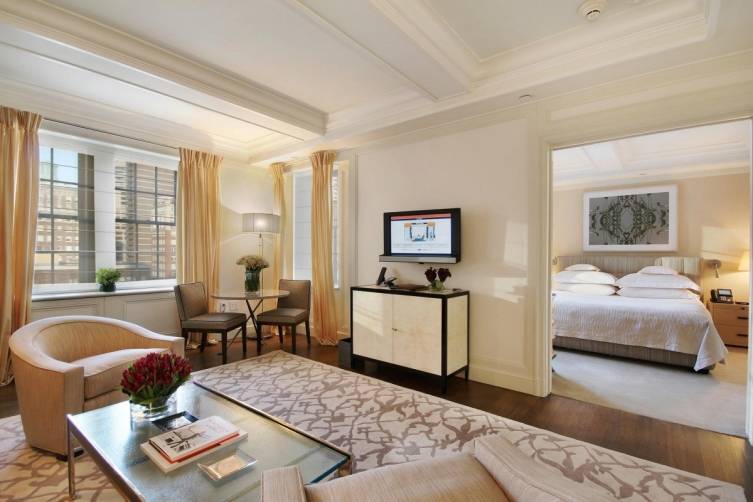 This five-star luxury hotel on the Upper East Side offers some of the best accommodations in New York. Wake up to a breakfast from Jean Georges and spend the rest of the morning taking in the sunshine in your Art Deco suite or munching on macarons delivered daily from Laduree. The hotel's 24/7 Bergdorf Goodman shoppers can help you find an outfit at the oddest of hours– and why not? You're on vacation! Book a session with a personal trainer and then relax with a massage and hair treatment by Frederic Fakkai. Dogs are accommodated with their own beds and bowls, along with special treats and walks to Central Park.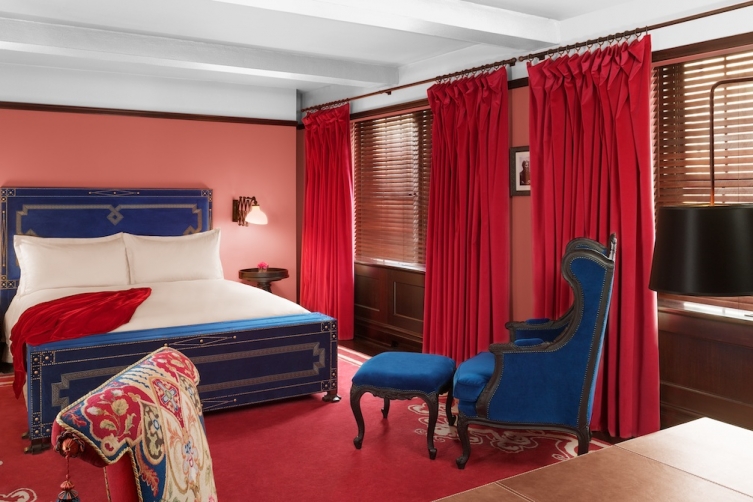 One of the easier ways to get keys to New York City's only private park, besides owning property in Gramercy, is checking into the hotel and borrowing the key. That is, if you can leave the luxury of your room! Art by Andy Warhol, imported Italian sheets and food from Danny Meyer's Maialino are just a few other perks during your stay at this classic NYC destination.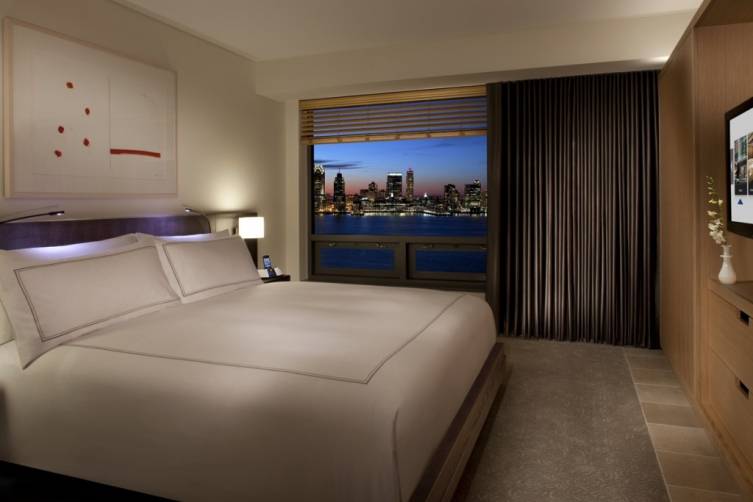 This certified green-building hotel in Battery Park City offers the ultimate lower Mahattan getaway. Check in for a 24-hour fitness center, barber shop and manicurist, dining at ATRIO, as well as a trendy rooftop bar, Loopy Doopy known for its boozy popsicles in prosecco. The building is also home to plenty of shopping, a Regal Cinema, and a Shake Shack, so leaving the property during your staycation is totally unnecessary.