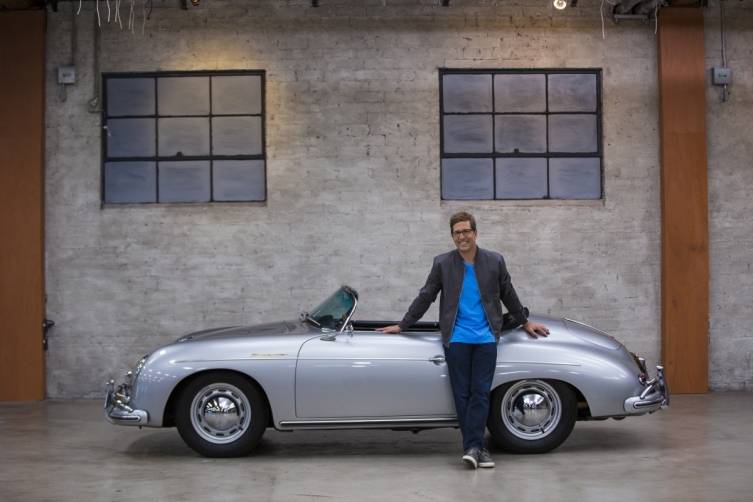 Photo Credit: Esquire Networks As the host of the new original series Car Matchmaker, Spike Fersten takes a prospective car buyer on a journey they'll never forget. On his new show, the Emmy nominated writer, who previously worked with both David Letterman and on Seinfeld, meets with a buyer desperately looking for their ideal vehicle. Spike gets to know them, and then uses his humor, passion and automotive knowledge to find three different cars perfectly suited to that person. Expect to see a few of Spike's celebrity pals such as Seth Meyers, Jerry Seinfeld, Will Forte and even Fabio to make cameos this season. In celebration of his new series, Spike decided to share his picks for the top luxury cars on the market. Warning (or is that a challenge?), these haute autos certainly cost a few pretty pennies…and then some.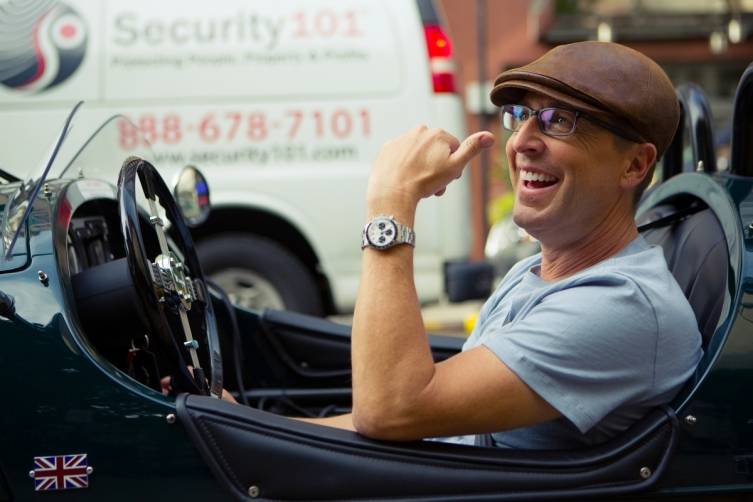 Photo Credit: Esquire Networks
Ferrari 250 GTO (1962-64) $55m + This is the top of the food chain if you're a vintage Ferrari collector. They only made 39, so if and when you find one (and buy it), you are now part of a very exclusive club. It's a secret society, so no one knows if they have special jackets and handshakes; however you will be invited to every car show, rally and event in the world.
Lamborghini Veneno  $4.5m+ Insane comic book exterior styling. 0 to 60 in 2.8 seconds. This is as close to a real life batmobile as you can get. They only made nine and if you didn't get yours from the factory, you're buying from a broker. Going rate?  $7.4M You gotta pay to play.
Bugatti T57 SC Atlantic (1938)  $50M+ You say you're hanging out with your good buddy Ralph Lauren, but you don't have a clue what to drive? This is your car. Just 4 were made, only 2 survived. Art Deco styling and perhaps Bugatti's greatest car ever.
Ferrari La Ferrari  $1.7M   Ferrari's 949 hp hybrid super car. Want an Eco-conscious car that also has a hyper space button? This is it. Top speed is 217 miles per hour. Hurry, they are only making 499.
Bugatti Veyron Super Sport $2,4m. Capable of reaching 0-60 mph in 2.5 seconds, the Veyron is the fastest car to use to pick up freezer bags at the grocery store. And with a top speed of 246.4, you will most like go to jail doing it!
Porsche 918 Spyder 847K A plug in hybrid limited edition supercar. It's cheap by comparison, but fill it with options and bespoke accents and you will jack the price to a less embarrassing $1m plus. I love this car's ability to run 20 miles on all electric, then charge its batteries in race mode in est. 20 minutes! It charges itself!  I mean, come on!
Mercedes-Benz 300 SLR (1955) The most valuable automobile in the world. Stirling Moss set a record time in the 1955 Mille Miglia in it, which is unbroken to this day, and it's estimated to be worth $100M  Mercedes-Benz owns the car and will never sell it. But everything is for sale right? Maybe buy the whole company and get the car for free!
Porsche 550 Spyder (1953-1956 ) $3.5-5M. What can I say –  except these iconic little machines are the end all be all for a Porsche guy like me. A 50's race car I can drive on the street. Gorgeous from all angles.The 550 is the cornerstone of Porsche's racing success. Worth every penny.
Jaguar Lightweight E-TYPE 50 years ago Jaguar planned to build 18 lightweight versions of its iconic E-Type. They only managed to squeeze 12 and now they are finally getting around to finish the job. Six brand new Lightweight E-Types will be assigned chassis numbers and built as perfect reproductions of the original 12 cars produced in 1963. Expect to spend at least $2m – but you will be the king of cool.
Car Matchmaker airs on 9/8 c on Tuesday evenings on the Esquire Network