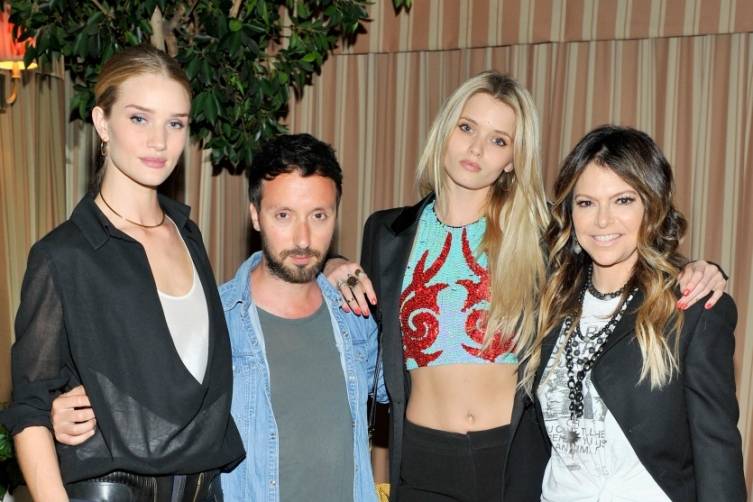 Photo Credit: Getty Images
What did you miss in the City of Angels this week? If you haven't heard about Leonardo DiCaprio's massive $2 million donation, celebrity photographer Brian Bowen Smith's first solo show, or the arrival of Diane von Furstenberg's wrap shop at the Americana at Brand, you need to. Catch up on all your Los Angeles news here.
FASHION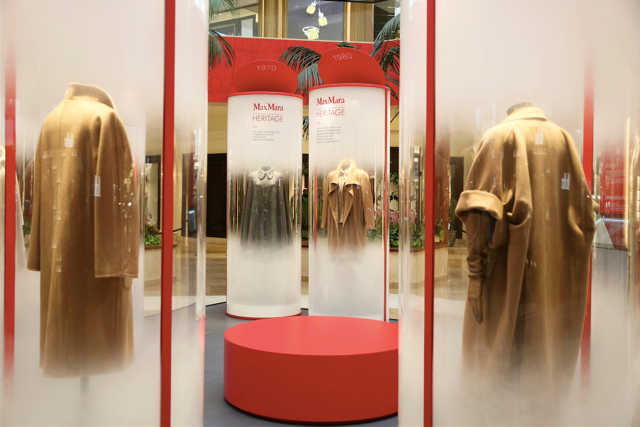 MAX MARA PRESENTS THE HERITAGE PROJECT AT SOUTH COAST PLAZA Haute fashion brand Max Mara has brought its fabulous Heritage Project installation to the South Coast Plaza Atrium.  The installation, designed by Migliore+Servetto Architects, creates an enchanted environment to tell the Max Mara story of the coat. This is the first stop in North America for the installation. Inside light cylindrical volumes, from floor to ceiling, the iconic coats, float as if suspended in space, enrolled in a dynamic tale of light and graphics. A very special selection of coats dating from the 50's to present day, which represents key points and illustrates the history of the Max Mara Group: from the camel wool coat with the casual cut of a raincoat dated 1959, to the red geranium suit (1963) inspired by Jacqueline Kennedy Onassis. From the grey cape designed by Karl Lagerfeld in 1972, to the outfit composed by coat, suit, blouse in pure camelhair drape designed in the 1980's by Anne Marie Beretta. Finally the more contemporary styles such as the double-breasted wrap coat with belt in camelhair and coordinating wide pants from 2009 and the belted reversible wrap coat in hand-stitched double faced fabric from fall winter 2014 Collection. The "multimedia Heritage book" involves the visitors in the exploration of specific content and values of the brand. An experience that goes from physical to multimedia, an addition of different levels made of reflecting materials, paper books and transparent screens, on which animated graphics and video content alternate to recall our fashion history, in a costume and cultural travel across time.A selection of images from the Max Mara archives will complete the installation: sketches from Emmanuelle Kahn to Anne Marie Beretta, from Nanni Strada to Colette Demaye, passing from Karl Lagerfeld and Jean Charles de Castelbajac, Luciano Soprani and Guy Paulin, and historical campaign shots by the most prestigious photographers in the world: Sarah Moon, Peter Lindbergh, Richard Avedon, Steven Meisel, Craig McDean, David Sims and Mario Sorrenti.
DIANE VON FURSTENBERG OPENS AT THE AMERICANA AT BRAND Diane von Furstenberg has opened her first free-standing wrap shop at Caruso Affiliated's The Americana at Brand in Glendale. The boutique evokes a sophistication and modern femininity that is inspired by the brand's core equities: effortless, sexy and on-the-go. Carrying wraps exclusively, the ready-to-wear assortment includes all styles from the original wrap dress, the Bruna, to the new best-selling Amelia wrap. The shop also offers a curated assortment of accessories including handbags, shoes, scarves and sunglasses to complete any wrap look.
LOUIS VUITTON CELEBRATES PARTNERSHIP WITH OCMA Louis Vuitton celebrated its partnership with OCMA with a haute cocktail party at the brand's South Coast Plaza boutique. During the reception, Tommaso De Vecchi, Senior Vice President of the Western Region, welcomed OCMA's new CEO Todd De Sheilds Smith and toasted a continued collaboration with the museum.  On display at the store were six pieces from the Celebrating Monogram collaboration with Karl Lagerfeld, Frank Gehry, Rei Kawakubo, Christian Louboutin, Cindy Sherman, and Marc Newson.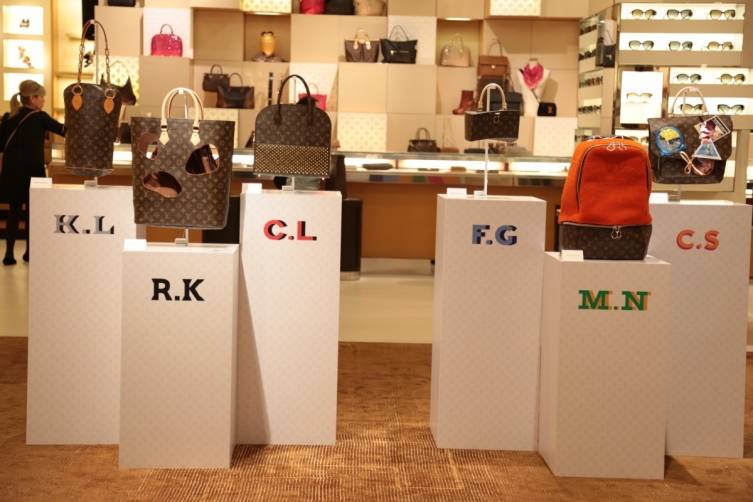 HAUTE COLLABORATION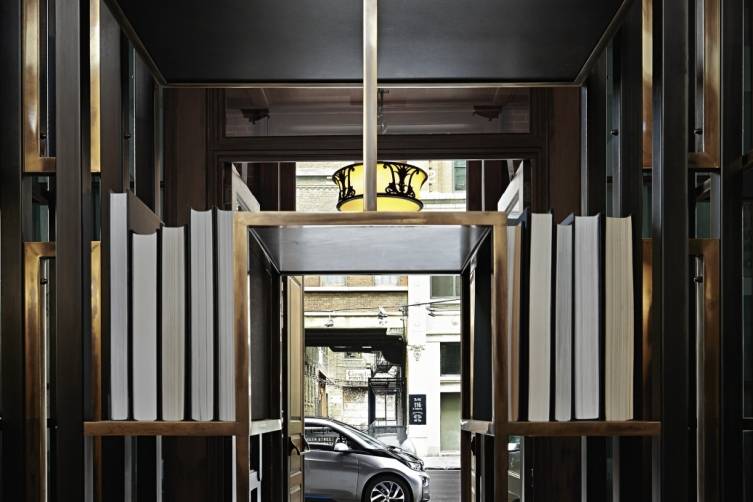 Photo Credit: BMW
BMW i & SOHO HOUSE ANNOUNCE GLOBAL PARTNERSHIP Soho House Group (SHG) and BMW announced a global partnership across all of SHG's 12 sites in Europe and North America, of which includes Soho House West Hollywood. As Soho House Group's global automotive partner, BMW i will provide BMW i3 vehicles for driving experiences for members and guests at many of its sites and cultural events. Soho House and BMW i will also collaborate on an international arts program throughout Soho House locations in Europe and the US. The two brands will co-create events and experiences focusing on contemporary art, innovation and design.
HAUTE PREVIEW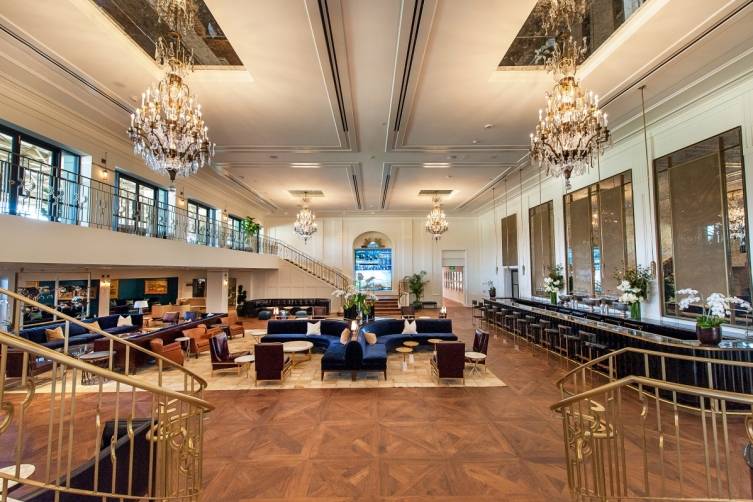 THE BREEDERS' CUP CHAMPIONSHIP RETURNS TO SANTA ANITA PARK Head to Santa Ana Oct. 31 and Nov. 1 to experience the Breeders Cup' Championship. Those who pay $908 for an all-inclusive ticket will be treated to an exclusive experience at the tony Chandelier Room, which includes a performance from Arianna Savalas, craft Cocktails  and craft beer, a menu of delights such as diver scallops and black miso cod courtesy of haute LA chef Ricardo Zarate and an opportunity to check out all the Longines-presented horse racing action.
HAUTE SCENE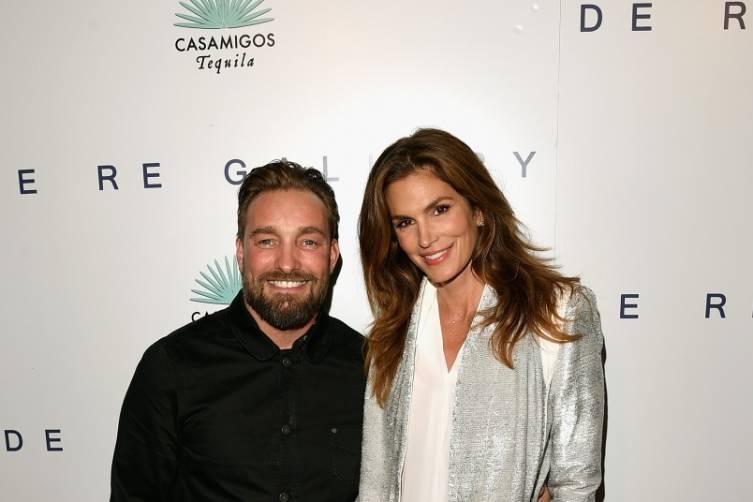 Photo Credit: Getty Images
PHOTOGRAPHER BRIAN BOWEN SMITH OPENS FIRST EVER SHOW AT THE DE RE GALLERY Celebrity photographer Brian Bowen Smith opened his first ever solo show, "Wildlife," at the De Re Gallery this week.  Talent showcased in the White Series includes Naya Rivera, Rumer Willis, Ronda Rousey and Sarah DeAnna. The event, which was presented by Casamigos tequila, featured a live acoustic performance by Incubus and was attended by Bowen Smith's celebrity pals like Demi Moore, Cindy Crawford, Rande Gerber, Naya Rivera, Kourtney Kardashian, Tallulah Willis, Emmy Rossum, Diana Agron, Hilary Swank, Adrien Brody, Ashlee Simpson, Evan Ross, Michelle Rodriguez, Perrey Reeves and Ronda Rousey.
FORWARD BY ELYSE WALKER HOSTS DINNER FOR ANTHONY VACCARELLO FORWARD by Elyse Walker hosts an intimate dinner for Anthony Vaccarello to celebrate the success of his eponymous label on www.forwardbyelysewalker.com. A haute crowd including Rosie Huntington-Whiteley, Abbey Lee Kershaw and Liberty Ross gathered at The Terrace at the Sunset Tower Hotel to toast the designer's success.
LIONSGATE'S MICHAEL BURNS AND ROB FRIEDMAN HONRED AT THE INTERNATIONAL MEDICAL CORPS AWARDS Lionsgate's Vice Chairman Michael Burns and Co-Chairman Rob Friedman were the recipients of the Global Champion Awards at this week's International Medical Corps Awards Celebration. (Global Champion Awards recipients) and words from the Women's Luncheon Committee. During the ceremony, Medical Corps representative Sienna Miller gave special remarks at the ceremony on her recent trip to Lebanon with International Medical Corps where she visited with Syrian refugee families.  She has also visited the organization's programs in Democratic Republic of Congo, Haiti and Ethiopia. Celebrating its 30th year, Los Angeles-based International Medical Corps has delivered more than $1.8 billion in health care services and training to those hardest hit by natural disaster, conflict, famine and disease in more than 70 countries worldwide. International Medical Corps is currently responding to humanitarian emergencies including the Ebola outbreak in West Africa; the regional refugee crisis caused by the conflict in Syria; as well as an ongoing displacement and hunger emergency in South Sudan, among many others.
BARNEYS NEW YORK MARKS TWENTY YEARS IN LOS ANGELES BY HOSTING CHARITY COCKTAIL EVENT IN SUPPORT OF HEART OF LOS ANGELES (HOLA) Marking 20 years in Los Angeles, Barneys New York welcomed over 1000 guests at a celebratory cocktail event on the evening of October 15th at their newly renovated Beverly Hills flagship store. Drawing a crowd of celebrities, designers, socialites, business elites, and fashion enthusiasts, the event showcased the extensive renovations to the flagship store, featuring a new main floor, men's fifth floor, and—for the first time ever—a Freds at Barneys New York restaurant. The luxury specialty retailer hosted the event in support of their longstanding charitable partner Heart of Los Angeles (HOLA). The charity provides underserved youth with exceptional programs, empowering them to develop their potential, pursue their education and strengthen their communities. Among the guests in attendance were Melanie Griffith, Jennifer Meyer and Tobey Maguire, Linda and James Caan, Richard and Lisa Perry, Irene Neuwirth, Andrea Lieberman, Rob Pruitt, Greg Chait, Greg Lauren and Elizabeth Berkley, Monique Lhuillier, Mark Lee, Ana Khouri, Scott Sternberg, Phil Lord, Lisa Love, Sara Weinstock, Juan Carlos Obando, David Morehouse, Raquel Allegra, Stephanie Danan and Justin Kern, Jon Buscemi, Alana Stewart, Brooke Davenport, Tomoko Ogura, Julia Sorkin, Dennis Freedman, architects Steven Harris and Lucien Rees Roberts and Barneys Creative Ambassador, Simon Doonan.
ALLIANCE COLLEGE READY SCHOOLS CELEBRATE TENTH ANNIVERSARY Alliance College Ready Schools celebrated its tenth anniversary this Thursday evening at the Beverly Hills home of actress businessman Tony Ressler and his wife Jami Gertz. The event, which was attended by Los Angeles' most influential, celebrated the decade in which Alliance College-Ready Public Schools has provided a high quality education to more than 11,000 students from Los Angeles' most underserved communities. Raising an astounding $1.5 million, guests of the event included rapper LL Cool J and former Los Angeles Mayor Richard Riordan. Guests, hungry after raising so much money, noshed on haute cuisine from Melisse chef Josiah Citrin after the auction. 
HAUTE 100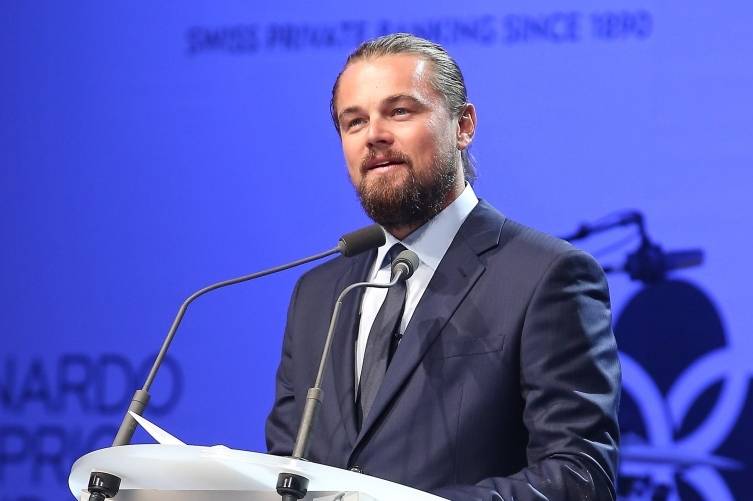 Photo Credit: Getty Images/Image.net
LEONARDO DICAPRIO ANNOUNCES $2 MILLION DONATION TO OCEANS 5 Perpetual philanthropist Leonardo DiCaprio has announced yet another massive donation. His foundation is donating $2 million to Oceans 5, an international collective dedicated to stopping illegal fishing and establishing marine reserves in the world's five oceans. The actor's donation comes on top of a $3 million grant he announced earlier this year to Oceana's effort to protect sharks, marine mammals and key ocean habitats in the Eastern Pacific. At a State Department conference on marine conservation in June, DiCaprio said his foundation would contribute $7 million to a variety of marine conservation initiatives over the next 24 months. "The sad truth is that less than two percent of our oceans are fully protected," DiCaprio said Thursday. "We need to change that now." DiCaprio's Oceans 5 grant will assist in the development of future initiatives and will directly support beneficiaries including:  A new coalition of four conservation groups, working to strengthen controls on illegal fishing in the European Union, the world's largest seafood market; A local organization in the Republic of Kiribati, working to implement the world's fourth largest marine reserve, located in the Central Pacific;  A coalition of three organizations working to improve fisheries enforcement in Costa Rica, Panama, Colombia and Ecuador, including construction of a radar facility on Cocos Island;  A group of Cook Islanders working to create a marine park within a territory that is three times the size of California; Several organizations working to create Arctic marine reserves in Canada, Greenland and Russia.