Remember that giant crystal Champagne bowl your grandma used to fill with seltzer and sorbet for special occasions? Well, bring out the enormous glass coupe and your favorite ladle, because large format cocktails are in!  If you're not planning to make one massive drink for a party, get a group together to enjoy some shared cocktails in NYC.
Cocktail Explosion at The NoMad Bar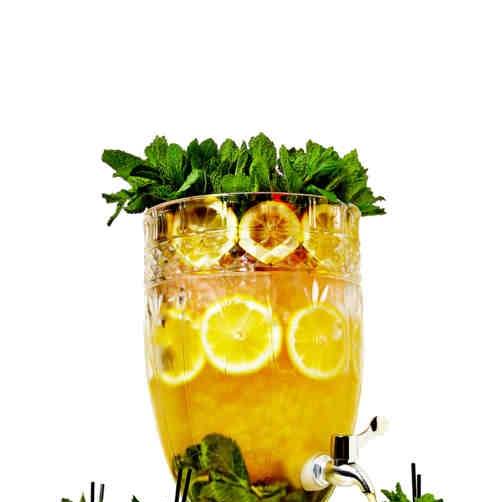 While some may argue that this drink– which takes two bartenders almost ten minutes to create– is created for novelty's sake, it's actually pretty delicious. The cocktail serves 6-8 people, but the bar warns that even splitting up the mix offers a strong dose of booze. Cocktail explosions are available in five flavors: The Madison Park Smash (cognac, royal combier, lemon, angostura bitters, mint), Midnight Bramble (fino sherry, bonal, creme de mure, blackberries), Crooked Kilt ( blended scotch, green chartreuse, velvet falernum, pineapple, lime), Separatist (bourbon, amaro cio ciaro, lemon, orange) and the Mai Tai (agricole rhum, jamaican rum, guyanese rum, orgeat, orange liqueur, lime).
Strawberry Fields Punch at The Standard Grill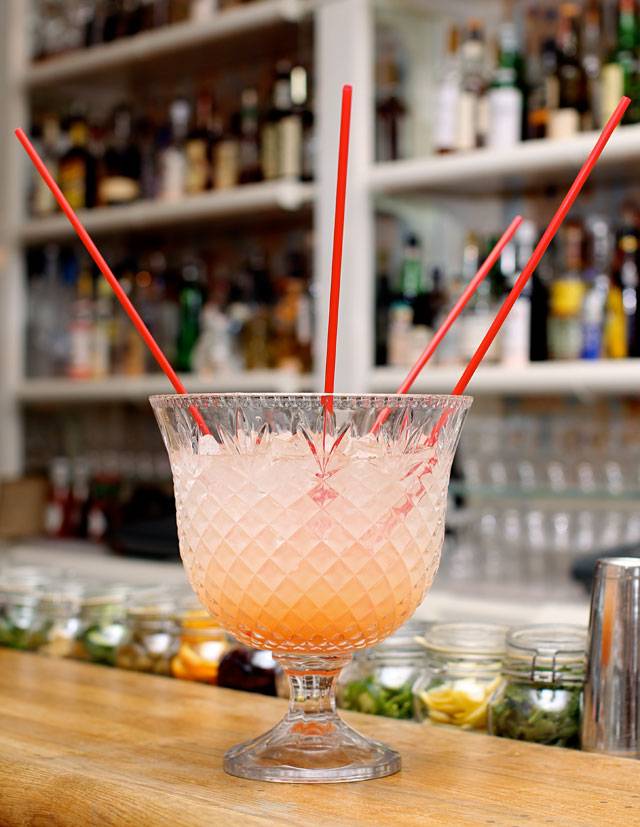 The Standard Hotel serves a luxe punch in one of its more casual eateries. Go for the crystal goblet, which can be ladled out into glasses or consumed through extra-long straws (forget flu season, the later is obviously more fun). The cocktail is made with rye, strawberry-thyme cordial, lemon and prosecco for a fruity, bubbling creation.
Knockout Punch at The Dead Rabbit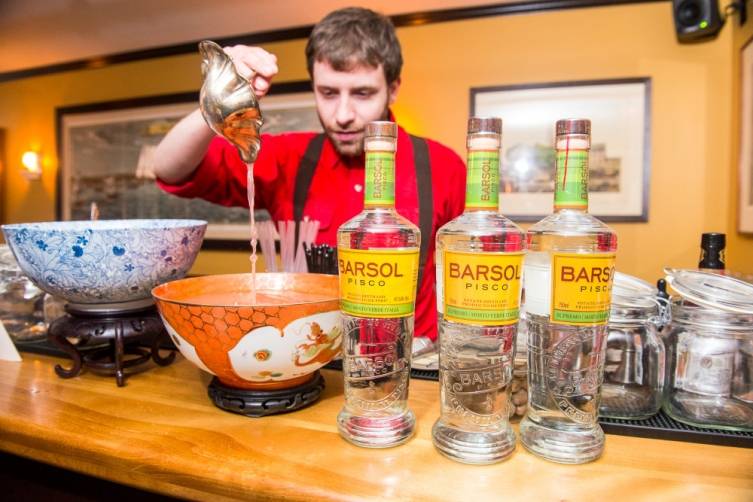 Bring a group of 8 or more friends to this Financial District speakeasy-style cocktail lounge for teacups full of this boozy punch. The Knockout Punch definitely packs a punch with Jameson Black Barrel Whiskey cranberry, elderflower, lemon, quince, Bittermens Burlesque Bitters and champagne cider. You won't be hopping out of there, but you'll leave happy. If fruity isn't quite your think, the Counter Punch offers a different type of knockout with Jameson Black Barrel Whiskey, Jamaicam rum blend, Irish stout, lemon and signature Dead Rabbit Orinoco Bitters.
Harvest Punch at The Clover Club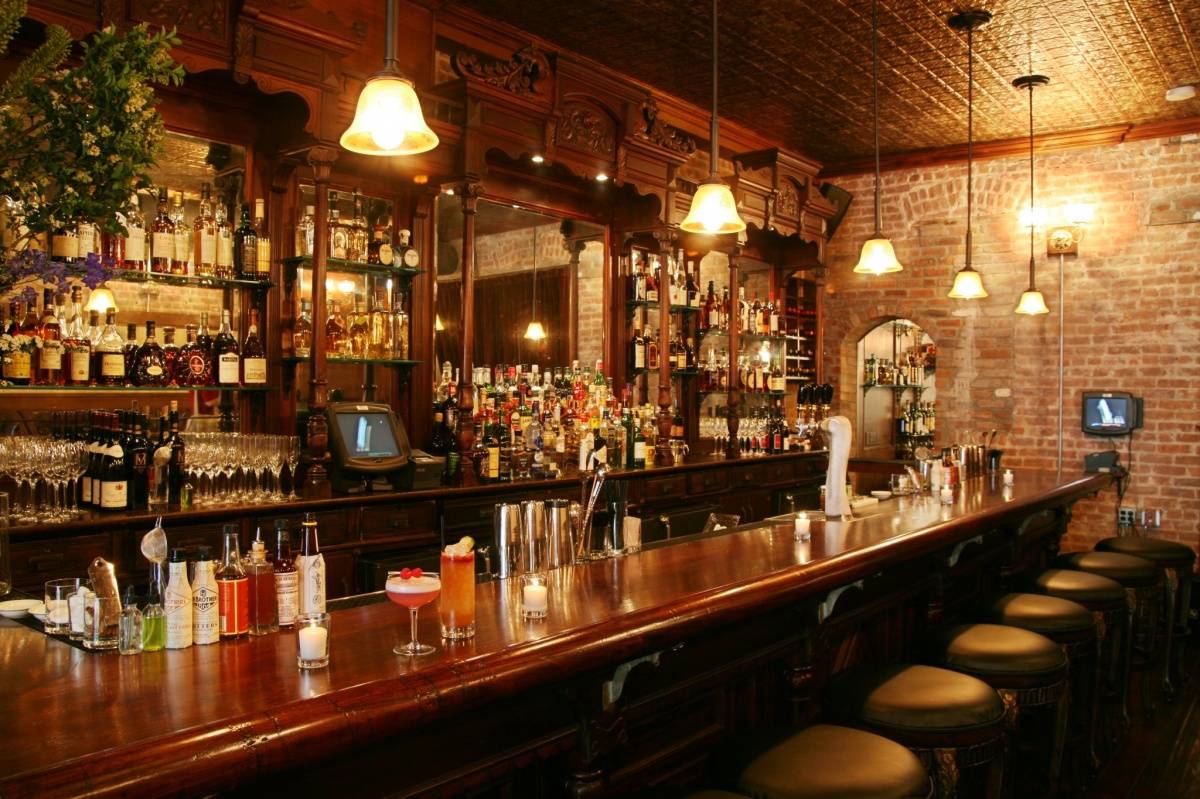 New for the season, vintage cocktail lounge The Clover club is serving up bowls of autumnal bunch made with aged and dark rums, Cognac, mulled apple cider, lemon juice and autumn spices, making a tasty spiked cider designed to share. Grab a seat in the back near the fireplace and a few light bites to go with the seasonal treat! For a lighter drink, the Scarlet Lady Punch is a sangria-like shared cocktails made with red wine, reposado tequila, orange, cinnamon, St. Germain and Angostura bitters.
Subscribe to discover the best kept secrets in your city