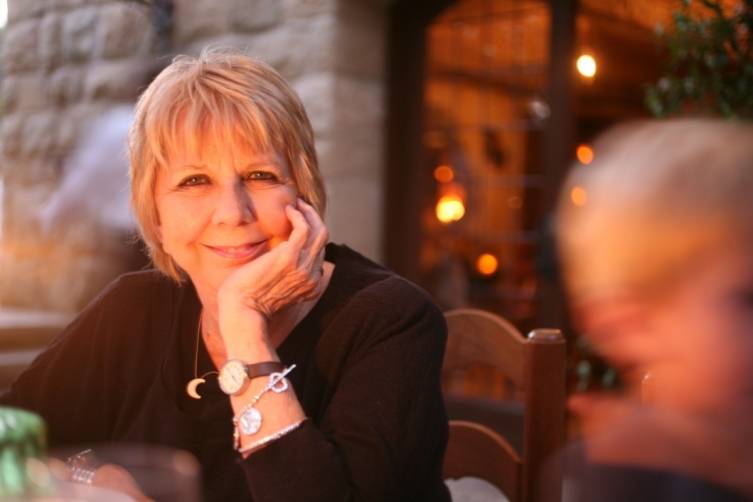 Late last month the citizens of Studio City received a serious treat: on September 22, Joan McNamara opened the second outpost of her super-popular eatery Joan's on Third, nearly 20 years after opening her first celebrity beloved eatery in LA. The new space reflects the original outpost's neighborhood-friendly atmosphere with communal tables and casual, charming décor. Located in a former post office on Ventura Place, Joan's on Third in Studio City features a vast case filled with a wide assortment of cheeses and charcuterie, a beguiling bakery display piled high with Joan's signature pastries, cakes and cookies;  and retail shelves stocked with specialty gourmet items from candy to imported mustards. Joan's on Third in Studio City brings Joan's signature gourmet comfort food, curated gourmet items, and an inviting haven for food lovers to the San Fernando Valley, fulfilling a demand by those who dreamed of having a Joan's on Third on the "other side of the hill." We sat down with McNamara to chat about her new location, how she aims to please and where she's dining in the City of Angels when she isn't busy running her two restaurants and a catering company.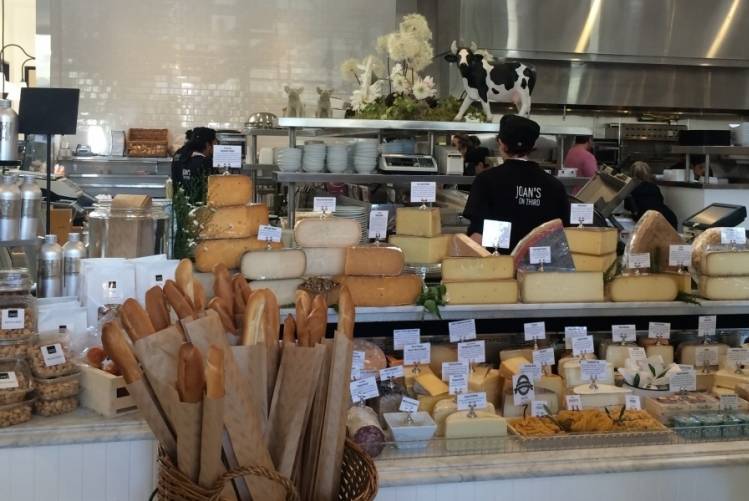 Why did you choose Studio City as your second location? 
 I love the neighborhood feel of Studio City. Ventura Place has the wonderful, one of a kind shops similar to Third Street.
What will differ between the Studio City and West Hollywood menus, if anything? 
Since one of the reasons we decided to open a second location was to give customers the same experience that made them fans of Joan's on Third, we really wanted to keep the menu the same. There are very slight differences; for example, we offer cheeseburgers after 3:00pm Monday through Friday at the Studio City location, but on Mondays only at the Third St. one. Otherwise, it's really very much the same.
Joan's is the ultimate celebrity lunch spot in West Hollywood. How specifically do you cater to your celeb fan base? 
We love all of our customers. We don't treat our celebrity clients any differently than the mothers, children, grandparents and neighbors. We are happy to cater to each person who walks in our doors and we ultimately want all of our customers to enjoy their Joan's on Third experience of delicious food and friendly people in an inviting environment.
What is your favorite to holiday to cater and why? 
Thanksgiving is our favorite holiday to cater (menu attached). Our Thanksgiving recipes are all the same recipes from my childhood. Some of my favorites are Grandma's Old Fashioned Stuffing and the Maple Brown Sugar Yams. We enjoy our Thanksgiving holiday traditions that center around food and family. We love both and feel so happy every year to prepare by hand so many Thanksgiving meals for families around Los Angeles.
What is your signature dish? Can you please provide the recipe?              
Macaroni and Cheese. I have been eating and cooking this very simple, comfort food for years. I grew up eating my mother's macaroni and cheese that she made with any cheese we happened to have in the house. People of all ages love our Macaroni and Cheese. Today, we prepare Macaroni and Cheese with lobster or short rib for an extra decadent dish.
What makes Joan's such a Los Angeles institution?
We are a family. We love what we do. We are so happy to have created a place where people love to come and eat good food…it's become a big family at Joan's on Third made up of our immediate family, customers and our wonderful employees.
When you're not working, where do you love to dine? 
Most recently, I have been enjoying Petit Trois, Republique and Connie & Ted's. A family dinner with my grandchildren is the best place to be, wherever that is.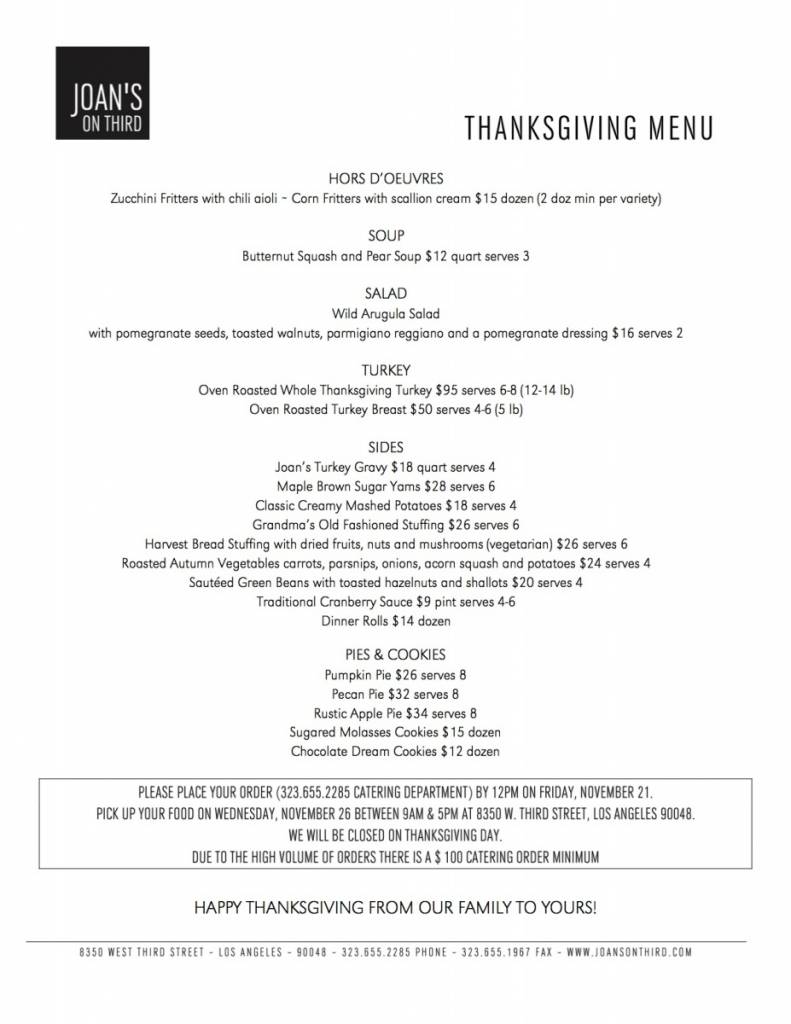 Subscribe to discover the best kept secrets in your city