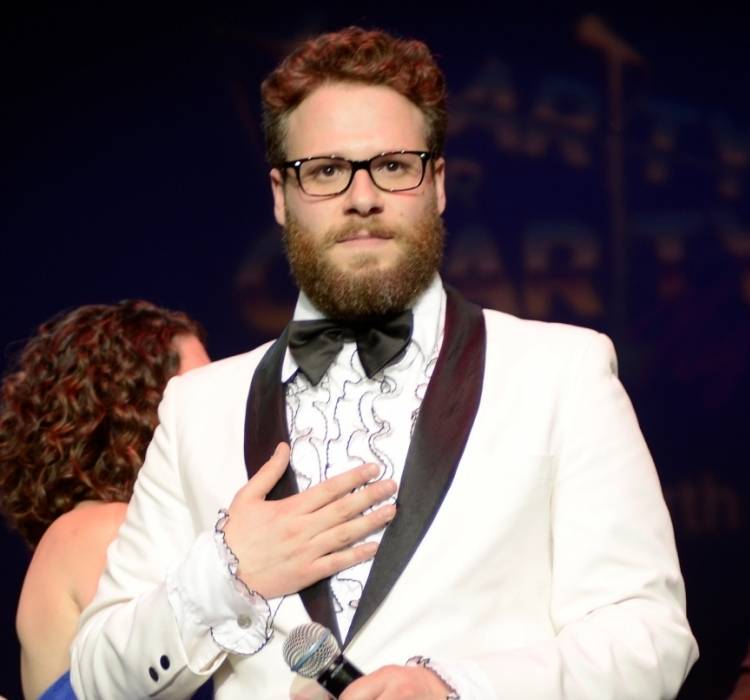 Photo Credit: Getty Images for Hilarity for Charity
Laughter really is worth its weight in gold! Seth Rogen and his wife, Lauren Miller Rogen, managed to raise almost $1 million in the name of comedy at their third annual Hilarity for Charity HFC Variety Show, presented by Genworth.
The couple managed to raise more than $900,000 in support of the Alzheimer's Association and their sold-out prom themed comedy bash, which was held at the historic Hollywood Palladium.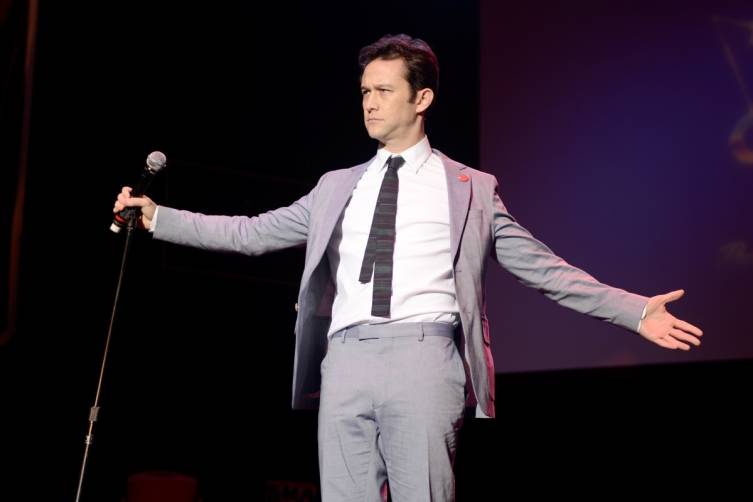 Photo Credit: Getty Images for Hilarity for Charity
The Hollywood Palladium became a blast from the past as the venue was transformed into a high school auditorium. Guests entered the halls which were adorned with lockers, banners and posters before finding their way into the party. Prom-goers dined on nostalgic treats like beer nuts, caramel and white cheddar popcorn, soft pretzel bites and homemade twinkies underneath an oversized disco ball and festive streamers cascading from the ceiling.
The comedian served as master of ceremonies, introducing Craig Robinson and his band, The Nasty Delicious, as well as comedic skits from Sarah Silverman, Bill Burr, Weird Al, David and Leeman, and Kumail Nanjiani, before things turned a bit more serious as Miller Rogen took the stage.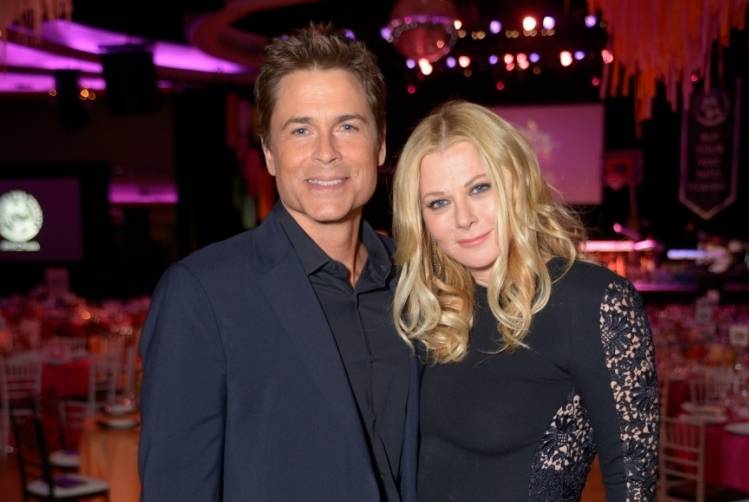 Photo Credit: Getty Images for Hilarity for Charity
"My experience with prom was fine. I spent most of the night avoiding my date's attempts to make out with me," she joked. "And while that was fun, it certainly wasn't the prom night I'd always dreamed of. But tonight, tonight is the prom night of my dreams! And that's because of you [the audience]. So, thank you! And to my incredible husband – for the powerful speech you gave to the absent Senate to the support you give me and my family every day – I never thought I'd be so lucky." She added, "My mom, Adele, would have loved tonight. She and I would have gone shopping for a dress together. But, unfortunately she's not here tonight. She's at home, 63-years-old and 8 years into her diagnosis with early onset Alzheimer's. I know that tonight is a night for laughter, but just for a moment, I'd like to remind you why we are here."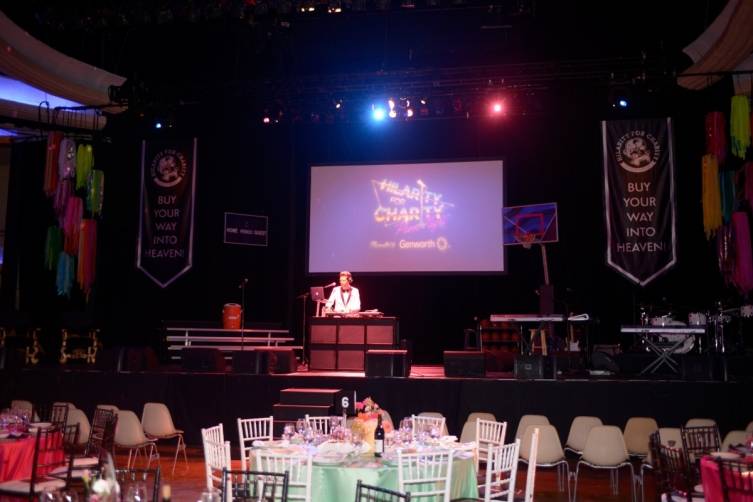 Photo Credit: Getty Images for Hilarity for Charity
After her heartfelt speech, the comedy started right back up again. Judd Apatow joined the antics by acting as the co-auctioneer. Joseph Gordon-Levitt wowed guests with his energetic rendition of No Doubt's infamous anthem "Just a Girl," moments before the audience needed a warning when renowned music group Bell Biv DeVoe closed the night with a throwback set singing hits like "Poison." Additional guests included the evening's house DJ Mayer Hawthorne as well as Taylor Lautner, Michael Sheen, Rob Lowe, Maria Shriver, Patrick Schwarzenegger, Marcia Gay Harden, Camryn Manheim, Ben Feldman, Randall Park and Josh Peck.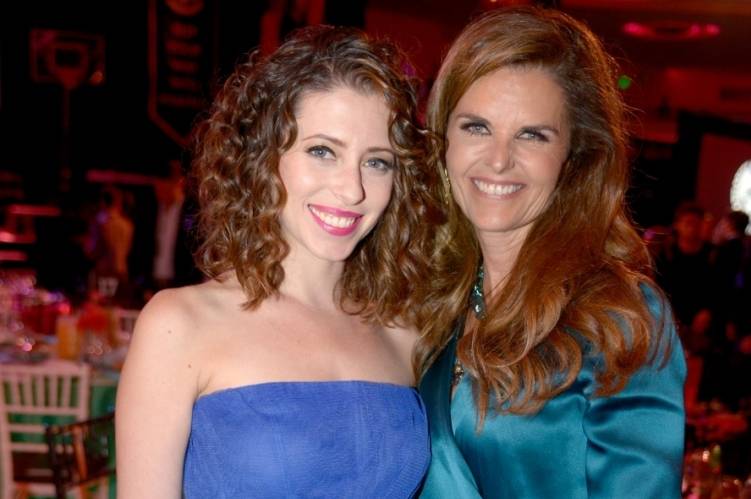 Photo Credit: Getty Images for Hilarity for Charity
#HFC Prom
Photo Credit: Getty Images for Hilarity for Charity
Ben Feldman and Kumail Nanjiani
Photo Credit: Getty Images for Hilarity for Charity
Christopher Schwarzenegger, Taylor Lautner and Patrick Schwarzenegger
Photo Credit: Getty Images for Hilarity for Charity
Genworth
Photo Credit: Getty Images for Hilarity for Charity
Joseph Gordon-Levitt and Judd Apatow
Photo Credit: Getty Images for Hilarity for Charity
Marcia Gay Harden
Photo Credit: Getty Images for Hilarity for Charity
Maria Shriver
Photo Credit: Getty Images for Hilarity for Charity
Patrick Schwarzenegger and Maria Shriver
Photo Credit: Getty Images for Hilarity for Charity
Sarah Silverman and Seth Rogen
Photo Credit: Getty Images for Hilarity for Charity
Seth Rogen and Bel Biv Devoe
Photo Credit: Getty Images for Hilarity for Charity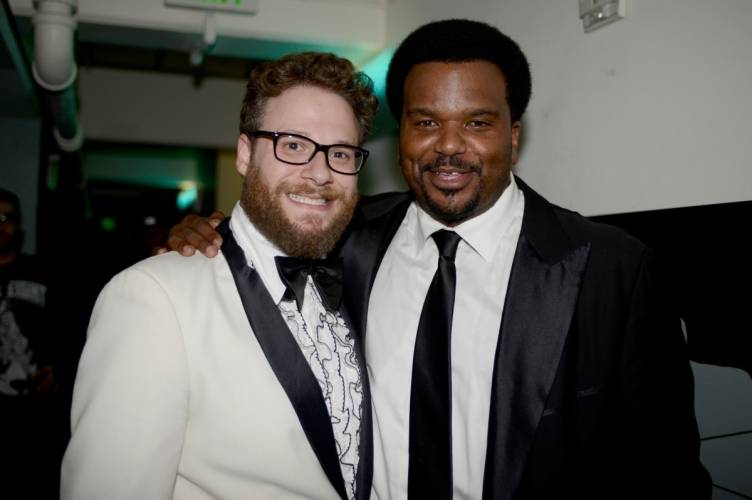 Seth Rogen and Craig Robinson
Photo Credit: Getty Images for Hilarity for Charity