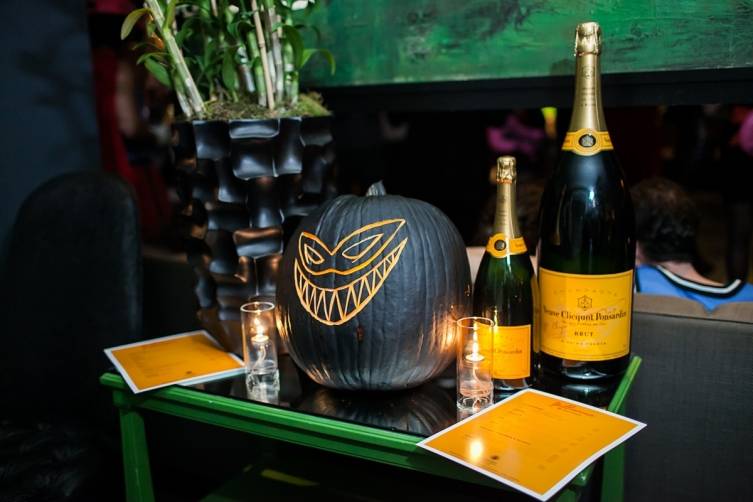 Whether you're in the mood for a ghoulish experience or simply trying to get your cute on in a tight-fitting costume, here are the best places to enjoy the complete Halloween experience this year in Los Angeles!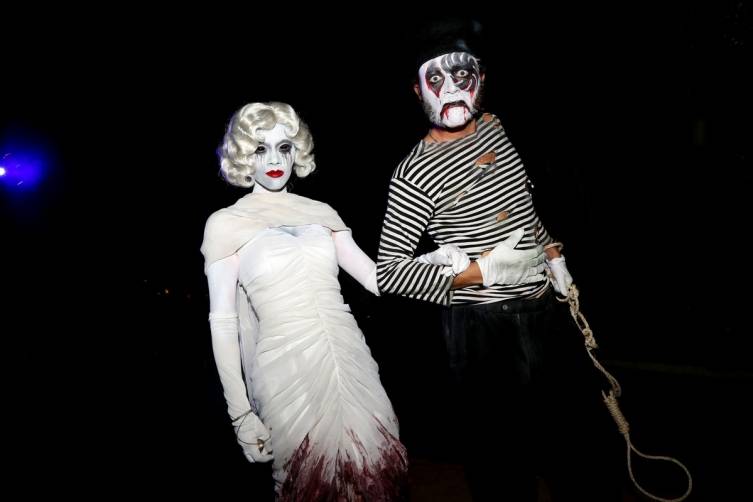 THE SHADE HOTEL'S CREEPY CIRCUS  The Shade Hotel in Manhattan Beach will channel a creepy circus theme to host one of the area's best Halloween bashes on October 31 beginning at 7 p.m. In addition to the Halloween carnival-inspired decorations, this Southbay hotel will also offer specially crafted cocktails, a cotton candy machine, and an array of entertainment including a magician, tarot card reader, DJ and more. A selection of small bites from zinc@shade's regular tapas menu will also be available. Guests, ghouls and goblins are encouraged to dress for the occasion showcasing their best Halloween costumes.
YELLOWEEN AT THE VICEROY & ROOSEVELT HOTELS Veuve Clicquot is celebrating like whoa with its annual Halloween bashes. At the Viceroy, guests can enjoy flutes of Veuve Clicquot champagne while two DJ's spin the night away, while at the Roosevelt, entertainment will be provided by DVBBS, Adam Auburn, David Bullock, Shanto, SNBRN, Kedd Cook, Astley, Maikol; Veuve Clicquot Yellow Label will be served.
HAUNTED HOTEL BASH AT THE ACE HOTEL Downtown's hipster den the Ace Hotel is kickstarting Halloween evening with a screening of John Carpenter's Halloween; the scary fun will continue with a live musical performance from Avey Tare's band Slasher Flicks. Afterwards there WILL be a late night dance party with DJ's, two bars, and epic city views. Guests, take note: you must wear a costume, or you're going to have to go somewhere else!
THE MAROON 5 HALLOWEEN PARTY In case you want to go to grab a glance of the sexy Adam Levine and his equally stunning supermodel wife Behati Prinsloo, you can try to hide behind a gravestone at the Hollywood Forever Cemetery, where this annual A-list bash is held.
LACMA'S COSTUME BALL This year's LACMA Costume Ball theme is the quite arty "The Living Museum"; appropriately, guests are encouraged to dress up "as a work of art." Prizes will be awarded accordingly.
CABARET DE L'ENFER The Edison's club's Cabaret L'Enfer will feature El Radio Fantastique and DJ Joe Greto, plus an "extraordinary selection of Attractions Diaboliques."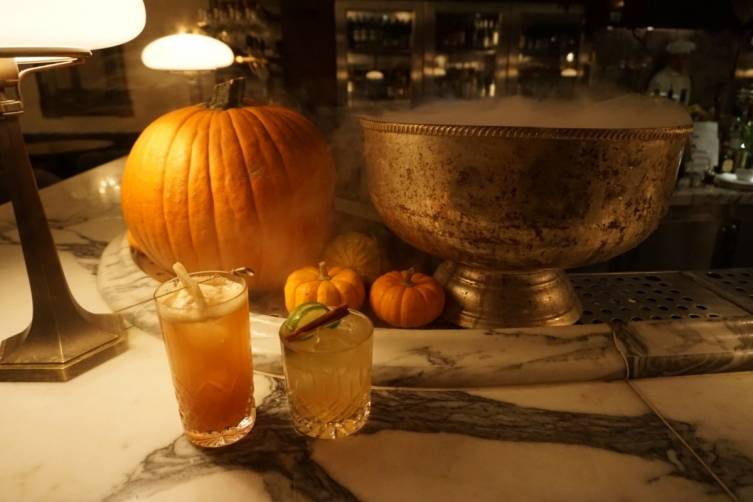 QUEEN MARY'S HAUNTED HARBOR It's hard to explain the Queen Mary's Dark Harbor, which offers an alternative experience to the typical party-going crowd aboard one of the world's most iconic ocean liners (and, some might say, is actually haunted). Here you'll find a series of mazes: B340 and Soulmate depict the true torrid tales of two unfortunate Queen Mary passengers of the past, while Samuel the Savage and Graceful Gale both haunt the cruise liner and take Dark Harbor guests on a horrific journey through their insanity and demise.  There is also a new Voodoo Village maze, which summons the Voodoo Priestess to arise from the swamps with her band of gypsies and witch doctors to taunt guests and control all mortal and spirit souls. A nightly show on the main stage welcomes the Queen Mary spirits showing off their terrifying talents with magic acts, circus performances, monster dance parties, fire breathing, live bands, DJs and the Dark Harbor Sliders performing the Slider Olympics down slider alley.
THE MONSTER'S BALL AT CECCONI'S Have a ball—a monster's ball, that is—this Halloween at Cecconi's. Enjoy live music, dancing and food and drink specials from Chef de Cuisine Alessio Biangini including a roasted pumpkin-topped pizza, bombolini alla Nutella and cocktails from Bar Captains Luigi Capasso and Juan Martinez such as a pumpkin margarita with fresh pumpkin puree and tequila.
PARIS HILTON'S SEXY HAUNTED MANSION AT 1 OAK LA Yes, you read that right. 1 OAK LA will transform into an abandoned Southern manor that will evoke a one-of-a-kind nightlife experience of haunted lost luxury.  Grand candelabras will enclose the bar and DJ booth while a dense tulle fog drifts over the floors.  This early 19th Century New Orleans mansion fallen into decay and disrepair will have a feeling of voodoo and black magic in the air tonight, Oct. 30; the haunted party continues on Halloween with a guest DJ set by Nick Cannon. 
DIA DE LOS MUERTOS AT GRACIAS MADRE In honor of the "Day of the Dead," Gracias Madre is offering a spooky (and vegan) celebration. You'll find delicacies like Pan de Muerto, a traditional sweet bread used on altars and eaten at brunch, and pumpkin cake with candied pumpkin and piloncillo glaze with vegan cinnamon ice cream. Drink specials include "Shot and a Beer"—guests will receive a pint from the restaurant's fall draft selection paired with a vegan cucumber mint margarita jello shot that's shaped like a skull served up with spicy chili salt and a cucumber wheel—and the awesome, amazing Witches Brew: tequila 123 anejo, Italian sweet vermouth, housemade pumpkin spice bitters, benedictine and, according to Gracias Madre, "smoke bomb love magic."
GREYSTONE'S DIA DE LOS MUERTOS PARTY The Halloween fun continues on Nov. 1 at Greystone, which is hosting a Dia de los Muertos experience  from 10:00 p.m. until 2:00 a.m. Partygoers will be able to choose from a selection of bottle service packages and have their faces painted in traditional Dia style at a facepainting station. Bottle packages include 2 bottles of Veuve Clicquot Yellow Label for $800, 2 bottles of Veuve Clicquot Rose for $1,000, and a 1.5L bottle of Yellow Label for $900.
Subscribe to discover the best kept secrets in your city