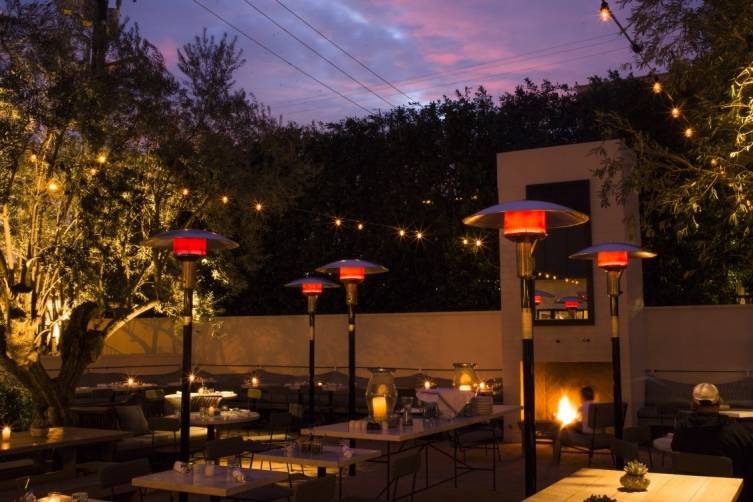 Photo Credit: Eric Wolfinger
Gracias Madre, how do we love you? Let us count the ways! Find out all you need to know below about West Hollywood's hippest new vegan hangout.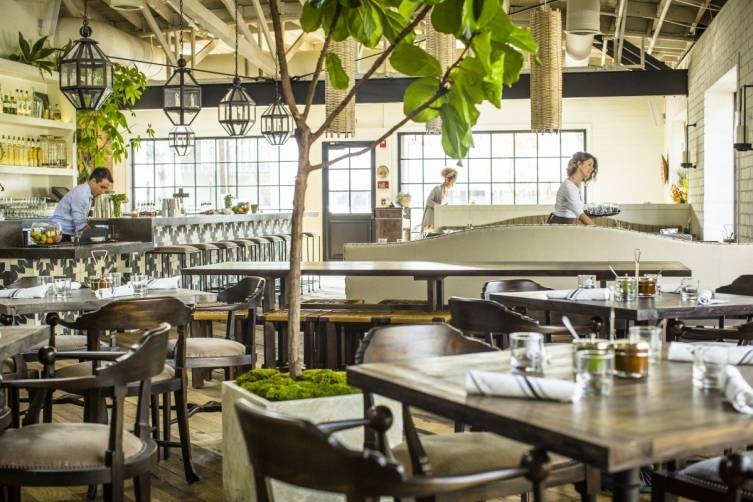 Photo Credit: Eric Wolfinger
OK, so we say vegan, and we mean vegan, but carnivores, please don't shy away from this stunning, ambient hotspot. Seriously, had we not already known that the fabulous Mexican fare was meat-free, we might not have realized it otherwise.
First, let's talk about the atmosphere. It's vast, it's roomy and very, very inviting. You'll find high, vaulted ceilings with wood trusses, brick walls, and a L-shaped bar that seats 100. Outside on the patio at night is just pure magic. Strands of twinkly lights lend the space, which is enclosed and completely set away from the outside traffic on Melrose, the atmosphere of an enchanted secret garden. Its interior at nighttime has the same sort of feel thanks to the landscape of 80-year-old olive trees growing inside.
Photo Credit: Eric Wolfinger
Most of all, this spot—though clearly opulent—is relaxed. You're as likely to find friends chilling out here with a drink as you would models or scenesters clad in all black as you would a celebrity (Cindy Crawford and Adrien Brody were just two of the stars we spotted during our dinner).
Now, about the food. In a word: yum. The eatery, from the team behind Café Gratitude, serves all-vegan, all-organic, Mexican fare, emphasizing whole, consciously-sourced ingredients and produce from both local markets and Café Gratitude founders' Matthew and Terces Engelhart's Be Love Farm in Vacaville.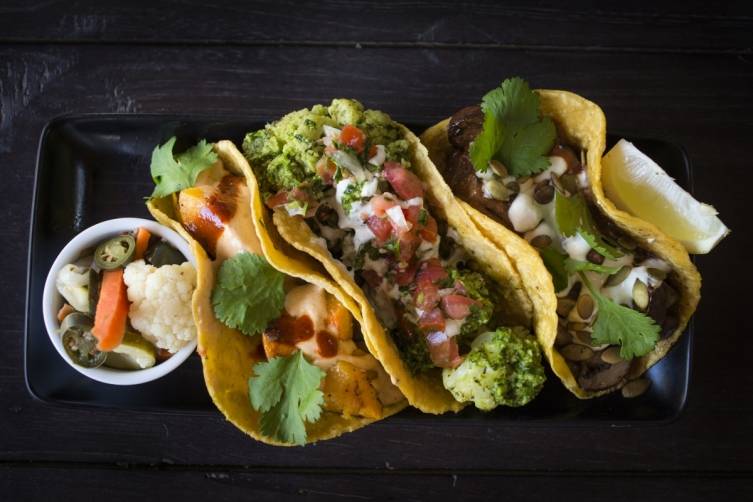 Photo Credit: Eric Wolfinger
Start with the quinoa and black eyed pea salad, a brilliantly colored vegetable medley of spinach, red pepper and tomato topped with a thyme vinaigrette before moving on to the gorditas, potato-masa cakes topped with warm salsa verde, avocado, and cashew crema; and tacos, three corn tortillas topped with seared cauliflower, grilled calabaza verde, and mushrooms topped with cashew crema and served with beans.
We were gaga for the plantains, flash-fried with black beans, mango salsa, spinach, avocado and cashew crema, as well as the grilled tofu with chermoula, eggplant, red peppers, parsley and coconut rice that was almost a dessert onto itself.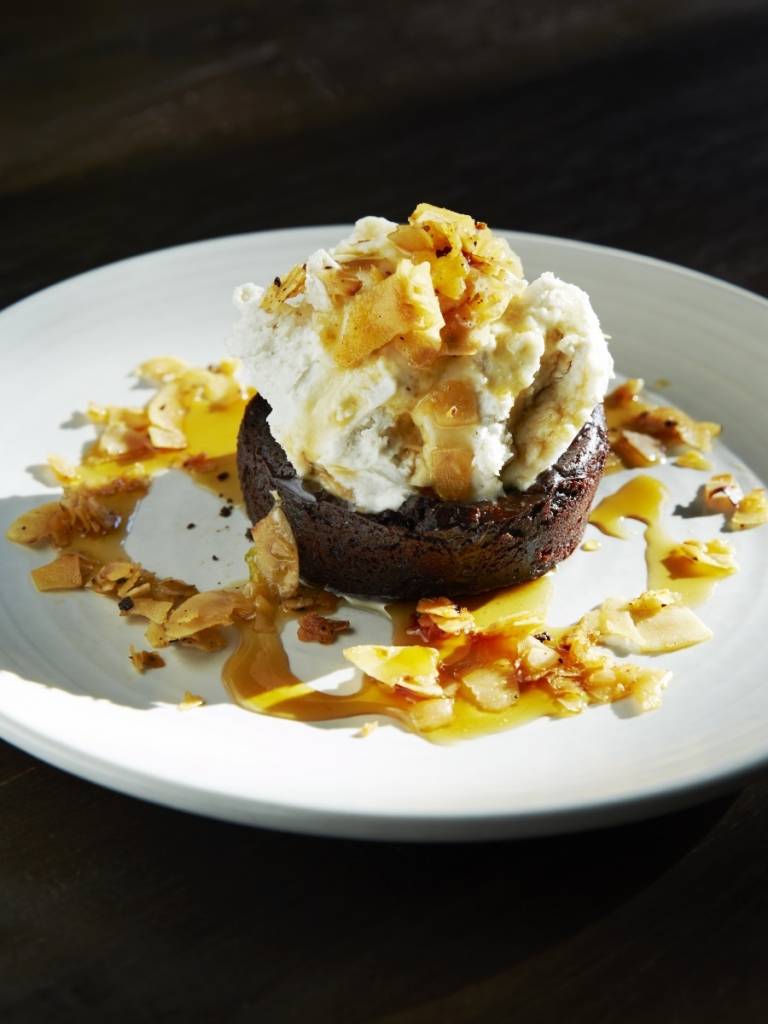 Photo Credit: Jiro Schneider
Please, save room for dessert; they're incredible here. The gluten-free fudge brownie with salted Mezcal caramel, coconut bacon and orange cashew whipped cream is a revelation, and nothing says fall better than the spiced pumpkin cake with maple cream sauce and homemade vegan vanilla bean coconut ice cream.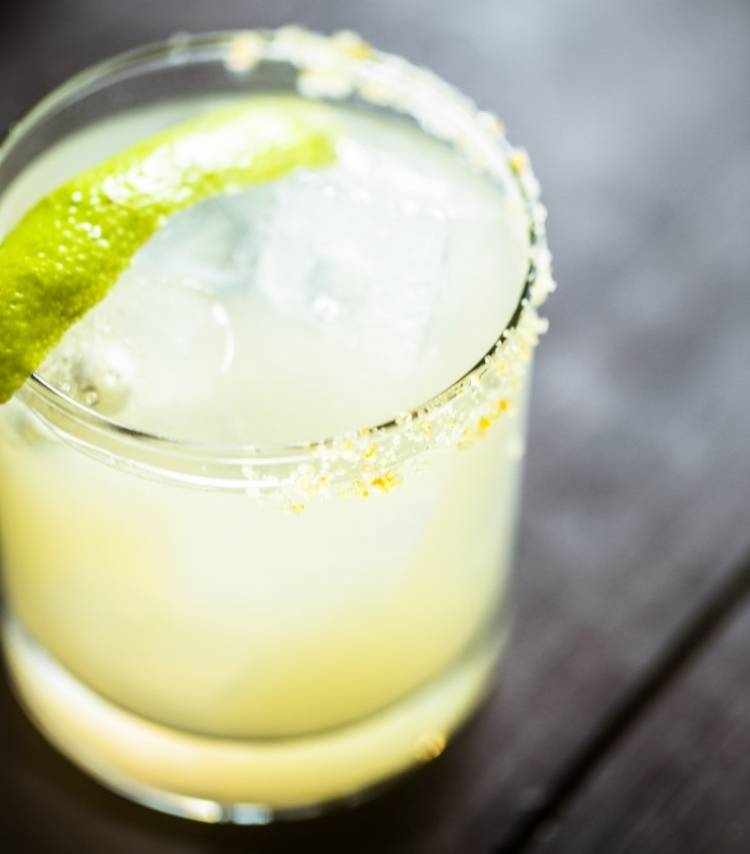 Photo Credit: Eric Wolfinger
Now, onto the libations. Beverage Director Jason Eisner has constructed an aggressive bar program with an emphasis on small-batch mezcals and tequilas that similarly pay tribute to the restaurant's commitment to the sourcing of its ingredients; they're hand-crafted with housemade bitters, syrups and shrubs. We are obsessed with the Witches Brew: Tequila 123 Anejo, Italian sweet vermouth, housemade pumpkin spice bitters, benedictine and "smoke bomb love magic" as well as the Mero Mero, which is weird, but works: mezcal, tequila reposado, artichoke liqueur, luxardo, punt e mes, orange bitters. Of course, you can't go wrong with the Purista: tequila blanco, agave, lime, orange bitters and flor de sol.
Whatever you choose, know you're going to enjoy your experience here so much that you might just find yourself returning again…and again…and again.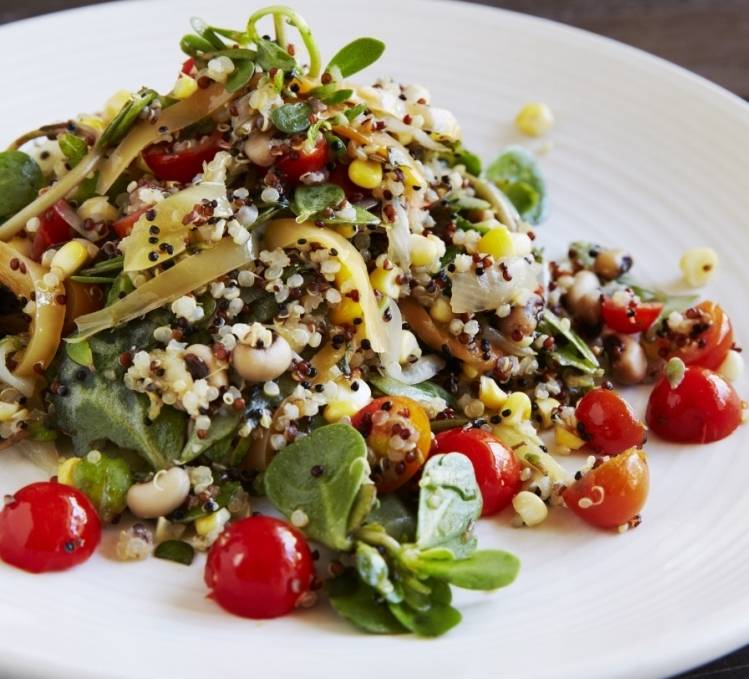 Photo Credit: Jiro Schneider
Subscribe to discover the best kept secrets in your city