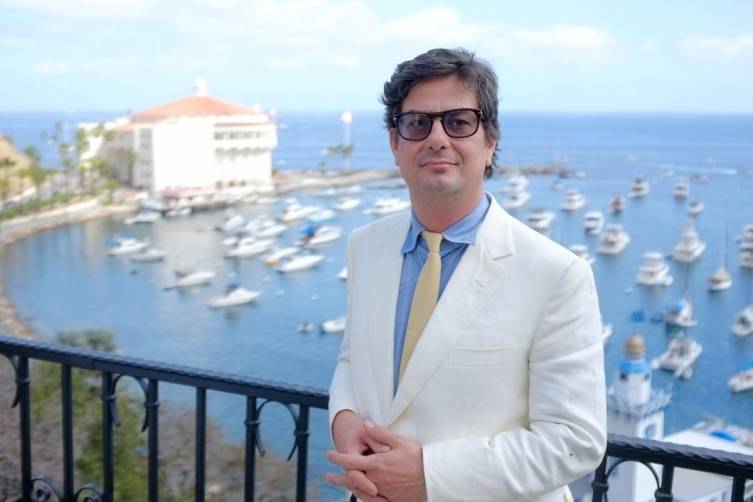 What happened this week in Los Angeles? Well wouldn't you like to know? For starters, George Clooney is officially off the market and for seconds, Mario Batali has finally confirmed where in LA his market, Eataly, will be. Get your official news fix here.
HAUTE SCENE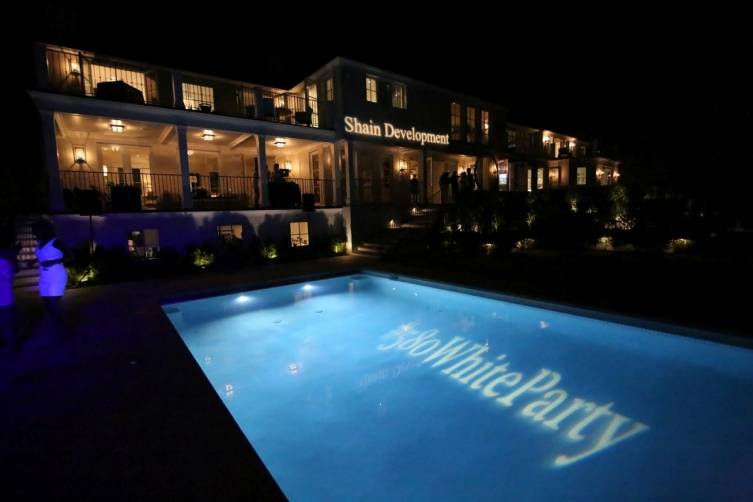 Photo Credit: Jerod Harris/Catalina Film Festival
SHAIN DEVELOPMENT SHOWS OFF 'HOUSE ON THE HILL' WITH A WHITE PARTY Shain Development previewed its newly remodeled House on the Hill in the Pacific Palisades with a white party. The home is now doubled in size, with over 11,000 square feet of inhabitable space, providing options for entertaining both formally and informally. The expansive, gourmet "cooks kitchen" is anchored by a massive stone-topped kitchen island which also serves as a breakfast bar. An adjacent dining table looks out onto Rustic Canyon, with the Pacific  Ocean melding into the sky against the horizon. French doors open onto terraces of carefully laid Pennsylvania blue stone. It's the perfect setting for any party, period.
THE LOS ANGELES PHILHARMONIC OPENS 2014/15 SEASON WITH JOHN WILLIAMS CELEBRATION GALA & CONCERT The Los Angeles Philharmonic, led by Music Director Gustavo Dudamel, kicked off its 2014/15 season in grand fashion with a celebration of the greatest film composer of all time at the Opening Night Concert & Gala: A John Williams Celebration, Tuesday, September 30, 7 pm, at Walt Disney Concert Hall.  Honoree John Williams, attendees and supporters included Julie Andrews, Shoreh Aghdashloo, Eric Garcetti, Ben Harper, Anjelica Huston, Stana Katic, Sherry Lansing & William Friedkin, Matthew Lillard, Retta, and William Shatner. Also in attendance were show Director Netia Jones, LA Philharmonic Music Director Gustavo Dudamel and Eloísa Maturén Dudamel, LA Philharmonic Board Chair Diane B. Paul, LA Philharmonic President and CEO Deborah Borda, LA Philharmonic Creative Chair John Adams and Deborah O'Grady, VP of Artistic Programming Chad Smith, LA Philharmonic Creative Chair for Jazz Herbie Hancock and Gigi Hancock, and many more.  THE LOS ANGELES PHILHARMONIC was led by Conductor Gustavo Dudamel, and featured violinist Itzhak Perlman.
THE RAPE FOUNDATION'S ANNUAL BRUNCH Jane Fonda hosted The Rape Foundation's Annual Brunch at the Greenacres estate in Beverly Hills over the weekend. David Schwimmer MC'd the event, which was attended by Viola Davis (How to Get Away with Murder), Eric McCormack (Perception), Emmy Rossum (Shameless), Tamara Taylor (Bones), Kathryn Hahn (This Is Where I Leave You), Amber Heard (3 Days to Kill), Lily Tomlin (Web Therapy), Rosanna Arquette (Asthma), Sam Waterston (The Newsroom) and Corbin Bernsen (The Young and the Restless). The Rape Foundation supports comprehensive, free treatment for sexual assault victims, including emergency medical care and forensic services, professional  counseling, advocacy, and court accompaniment; training for police, judges, prosecutors, and medical care providers nationwide; rape and sexual abuse prevention programs that reach thousands of middle school, high school, and college students each year; award-winning educational films and brochures that are distributed across the country; and Stuart House, an internationally recognized, model facility serving sexually abused children.
CATALINA FILM FESTIVAL The annual Catalina Film Festival took over Catalina Island September 24-28. This year, Andy Garcia and Jason Ritter were honored, as well as William H. Macy, Roman Coppola and Emmy Rossum. Clear blue water and coastal breezes provided the perfect backdrop for unparalleled premieres, yacht and mansion parties, industry networking and discovering everything that the island has to offer, just 26 miles off the coast of Los Angeles.
CARUSO AFFILIATED'S THE GROVE AND THE AMERICANA AT BRAND GO PINK IN HONOR OF BREAST CANCER AWARENESS MONTH For the month of October, Caruso Affiliated's retail, dining and entertainment destinations The Grove and The Americana at Brand will go "PINK" to raise awareness for women's health and Breast Cancer Awareness Month. Guests will be able to enjoy dancing pink fountains, pink flowers throughout the properties and an array of other pink initiatives. Additionally, Caruso Affiliated's luxury residential landmark 8500 Burton Way at the intersection of La Cienega and Burton Way will be turning its iconic cloud light pink for the month. Properties across its West Valley portfolio, The Commons at Calabasas, The Promenade at Westlake and The Lakes at Thousand Oaks, will also participate in various activations to support the campaign. Caruso Affiliated's official charitable partner is USC Norris Comprehensive Cancer Center, part of Keck Medicine of USC.
HAUTE CUISINE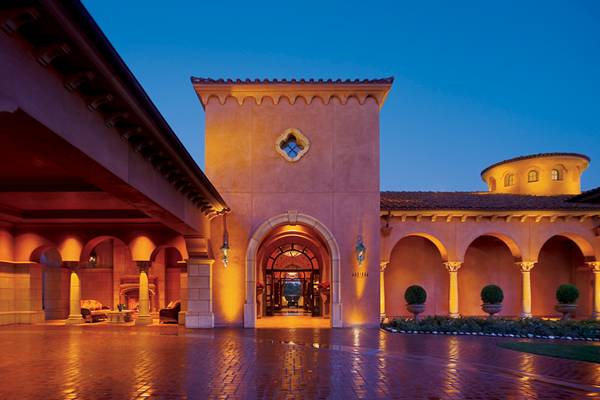 MARIO BATALI CONFIRMS LA EATALY LOCATION Mario Batali has confirmed that Eataly, his massive food emporium that is currently found in New York and Chicago, will be landing at the Westfield Century City in 2017.  The LA location will mark the third Eataly in the U.S., though the Oscar Farinetti-founded concept has plans to open everywhere from Moscow, Japan, and Istanbul in the next few years.
RELAIS & CHÂTEAUX CELEBRATES 60th ANNIVERSARY IN NORTH AMERICA WITH BESPOKE NATIONWIDE DINNER PARTIES Relais & Châteaux, the collection of fine hotels and gourmet restaurants, is celebrating its 60th anniversary this year with a series of one-of-a-kind dining experiences throughout North America. Starting October 2, an exclusive roster of Relais & Châteaux Chefs, properties and restaurants from all over the world will come together in the United States, Canada, and the Caribbean, to celebrate the "art de vivre" that has inspired Relais & Châteaux since its beginning in 1954. Guests will embark on a culinary journey to experience exquisite menus specially created by 60 Relais & Châteaux Chefs at more than 30 unique dinners. Angelenos will delight in the meal prepared by Grand Chef William Bradley and Grand Chef Claude Bosi of Hibiscus in London at The Grand Del Mar's Addison on October 11.
HAUTE 100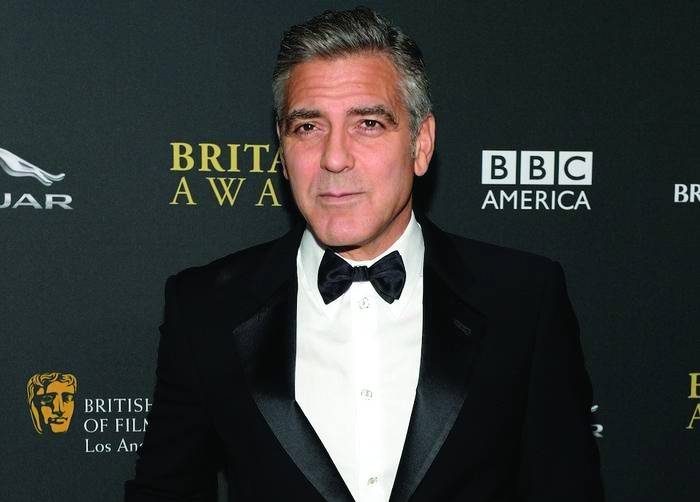 Photo Credit: BAFTA: Michael Kovak
GEORGE CLOONEY TIES THE KNOT The world's most famous bachelor is no more. Don't worry—George Clooney is alive and well…he just happens to have finally tied the knot over the weekend.  The Oscar winner wed British barrister Amal Alamuddin on Saturday in Venice, Italy, during an evening ceremony; he wore Armani, she Oscar de la Renta. looked breathtaking in her Oscar de la Renta gown and the groom looked very dapper in his black Armani tux. The reception took place at the Aman Canal Grande hotel, where guests were treated to canapes, ravioli with lemon and ricotta and a lemon and blue lobster risotto. The second course was a Chianina Tuscan beef, and dessert was a chaud-froid with zabaglione.The reception also included a chocolate cake with intricate gold leaf decorations. Guests at the fete included Cindy Crawford, Rande Gerber, Bill Murray, Emily Blunt, Matt Damon and John Krasinski. 
Subscribe to discover the best kept secrets in your city