Home to many of L.A.'s rich and famous—and recently a very publicized presidential visit—Brentwood has long been the neighborhood to find a bit of a Hollywood retreat from the flashing bulbs of Sunset Boulevard. But don't let all the residential confuse you; Brentwood is also a neighborhood of chic restaurants and go-to hangouts. With all the attention as of late, we wanted to revisit some of our favorite Brentwood destinations, from luxury shops to A-list brunch spots.
Unplug Meditation
12401 Wilshire Boulevard
Suite 101
Los Angeles, CA 90025
(310) 826-8899
Brentwood has been home to some of the biggest fitness trends and crazes over the years (Tracy Anderson, go-to trainer for celebrities including Jennifer Lopez and Gwyneth Paltrow and creator of the Tracy Anderson Method, has a prime studio space along San Vicente Boulevard), and now the city's movers and shakers have a new place to unplug. Unplug Meditation aims to de-stress clients through guided-meditation classes that has Hollywood packing the modern studio daily. Created by fashion editor and stylist Suze Yalof Schwartz, Unplug Meditation offers a variety of class styles and options, helping power players find their inner calm. With a cult-like following of dedicated calm-seekers growing by the session, curious meditators may want to check out Unplug before the paparazzi discover Brentwood's new celebrity secret.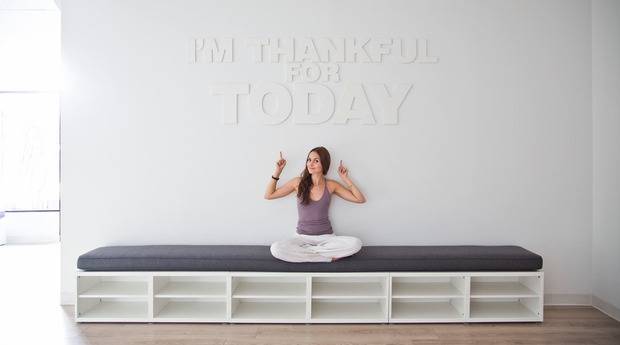 Brentwood Country Mart
225 26th Street
Los Angeles, CA 90402
(310) 451-9877
The crown jewel of this chic little neighborhood, Brentwood Country Mart is where everyone from Ben Affleck and Jennifer Garner to Reese Witherspoon find their boutique finds and casual dining. Broke English offers unique, beautifully crafted jewelry, while James Perse calls Brentwood Country Mart home to not one but two stores: his namesake shop and James Perse Yosemite, a performance wear line. Of course Brentwood Country Mart most buzzed about shop may just be Sweet Rose Creamery.
Tavern
1648 San Vicente Boulevard
Brentwood, California 90049
(310) 806-6464
James Beard award-winning chef Suzanne Goin and James Beard nominee Caroline Styne's Brentwood restaurant Tavern remains a favorite among Los Angeles A-listers—and for good reason! An innovative three-in-one concept brings together a specialty bar, marketplace and upscale dining room, serving three meals daily and a now-legendary weekend brunch. And though the delicious menu may change with time, the most desirable seat remains in the ever-bright atrium.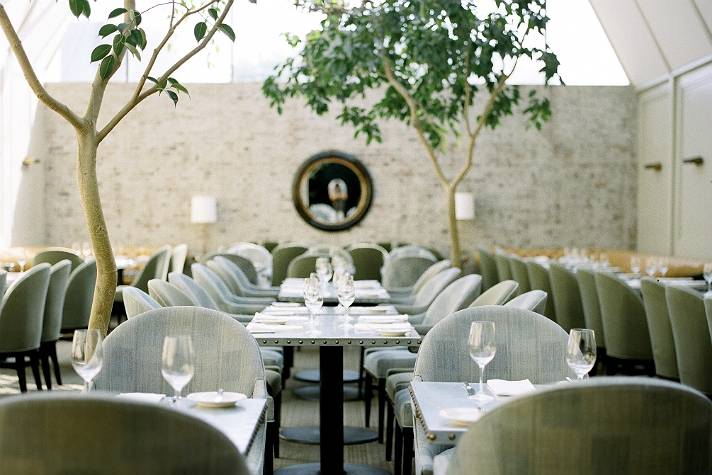 Haven & Co.
11965 San Vicente Boulevard
Los Angeles, California 90049
(310) 476-3060
For the past handful of years, Haven & Co. has been the local answer for those looking to avoid the cookie-cutter pieces found at most big box home stores. Owned and operated by Brentwood native Cindy Williams, the lifestyle store along San Vicente carries a large selection of luxury home accessories and housewares featuring both established and newer design houses. From fine china and bedding to furniture and serving pieces, Haven & Co. helps Angelenos keep their homes beautifully curated.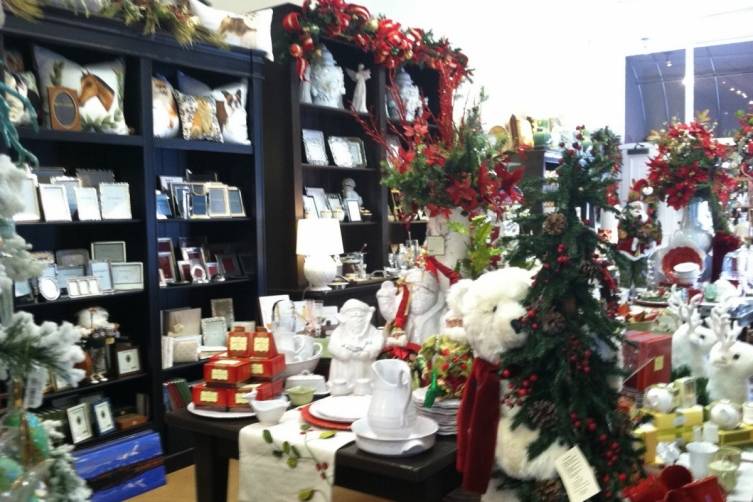 Sugarfish
11640 W. San Vicente Boulevard
Los Angeles, CA 90049
(310) 820-4477
Sushi perfected is the sole purpose behind Sushi Nozawa offshoot Sugarfish, which lists Brentwood among it's handful of L.A. locations. Seafood purists take note: a simplified menu and dedication to traditional Japanese practices means dishes are served as is with no special requests. For a truly unique dining experience, why not take advantage of Sugarfish's "Trust Me" menus and let Chef Nozawa create an unforgettable meal especially for you.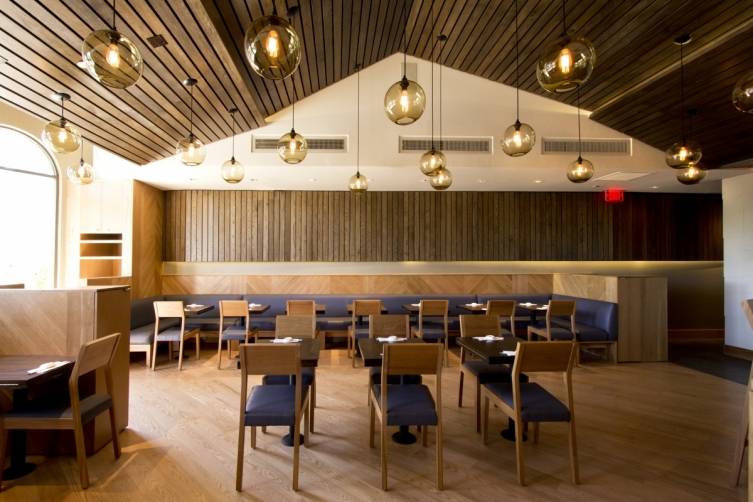 Subscribe to discover the best kept secrets in your city