Fall is a great time to shift your summer makeup routine into darker hues and sultrier palettes as your summer tan slowly slips away. Here are our picks for the best beauty products on the market that you absolutely must have in your possession this autumn.
LIPS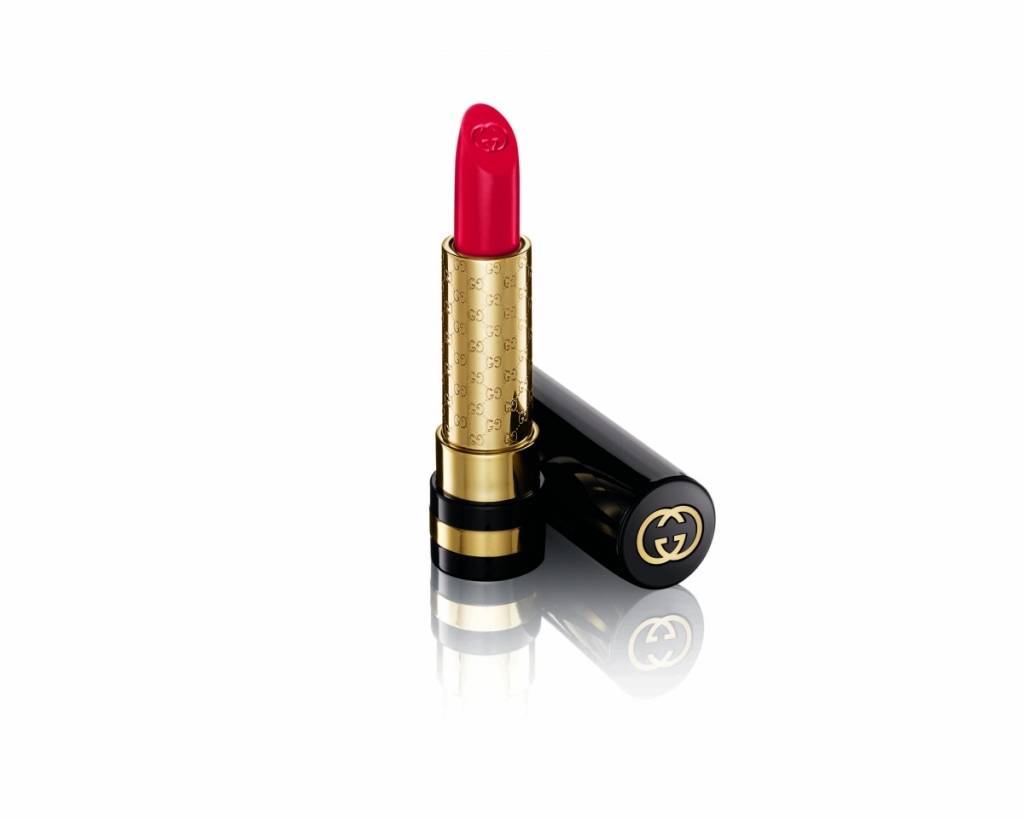 We're obsessed with Gucci's Luxurious Moisture Rich Lipstick in Iconic Red, a color that's as close to candy apple as we're likely to find this fall. This is a "Hello, I've arrived" color that makes your mouth look as juicy as a, well, candy apple.  The formula glides on effortlessly and moisturizes your lips, and is specially designed to give incredible coverage in a single swipe thanks to its sculpted sharp-edged form, which allows for a precise application. This lippy also smells good enough to eat, as it's infused with Gucci's signature "Blue Chocolate" fragrance.
Gucci Luxurious Moisture Rich Lipstick in Iconic Red, $39
EYES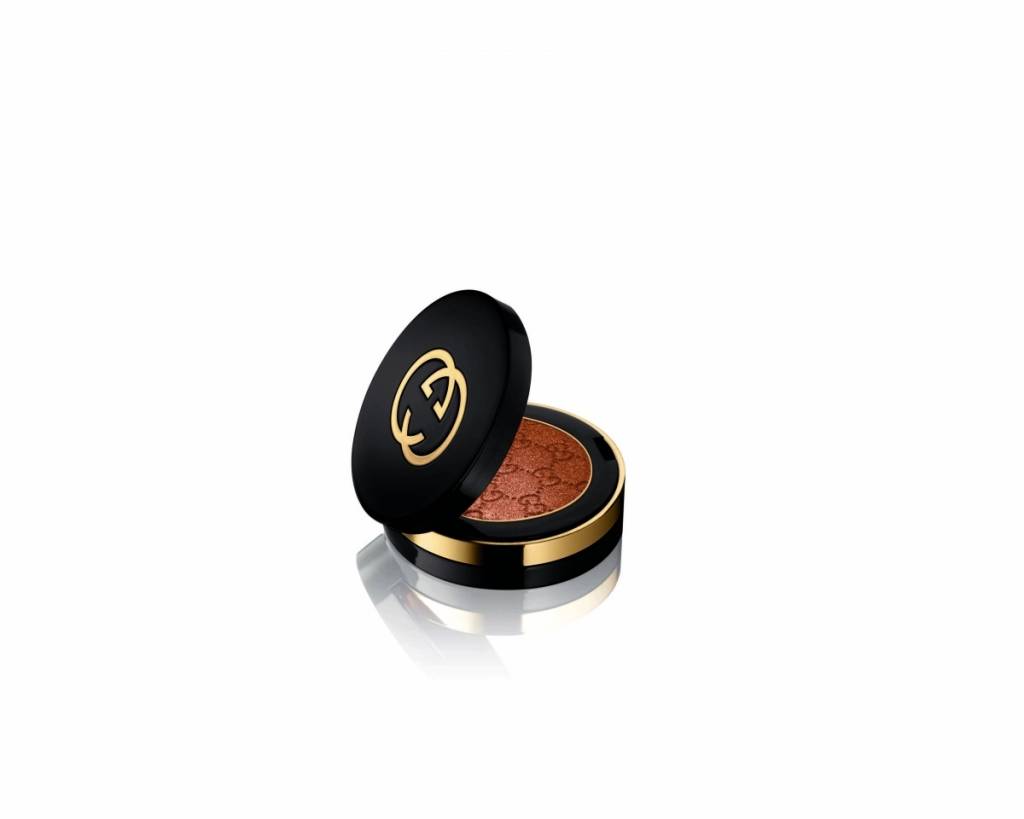 Gucci's 19 new powder shadows go on easily and are intensely pigmented, so a little color goes a long way (which is one reason they're so runway friendly).  The complete palette is composed of iconic colors from Gucci's fashion archives, while modern hues are lifted directly from the catwalk. Layer the Iconic Bronze on top of the Iconic Oxydus for that perfect summer-to-fall look.
Gucci Eye Magnetic Color Shadow in Iconic Bronze, $37
PALETTE
We're getting a little ahead of ourselves here, as Karl Lagerfeld's Shupette collaboration with Shu Uemura is a holiday item, but we simply had to tell you about it. Choupette, of course, is Lagerfeld's cat, who is "the face" of this haute collaboration. Though all the products—from false eyelashes to silk cushion blush—are fabulous, we're particularly fond of Shupette's $400 makeup trunk and this great eye and makeup palette, which will definitely get you in the holiday spirit.
Shupette by Karl Lagerfeld for Shu Uemura Has-it-all eye & lip palette, $89
FACE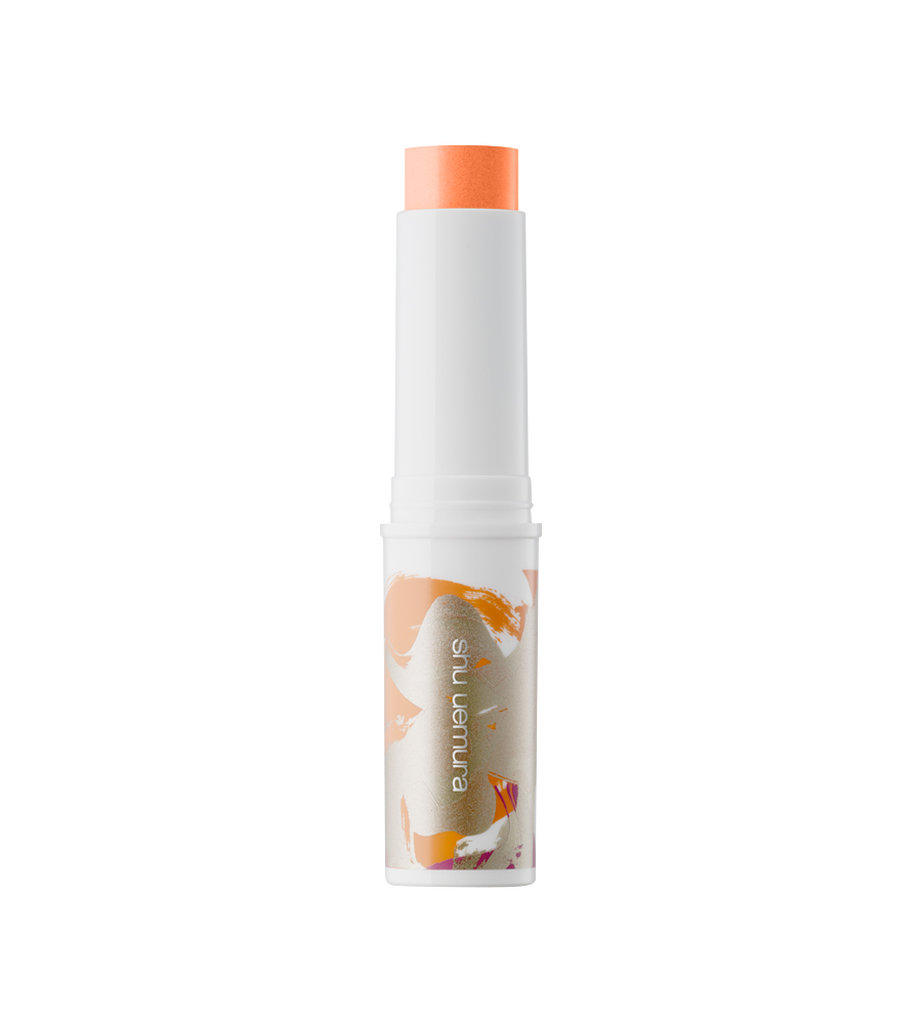 Shu Uemura's Satin Radiance Stick adds a perfect highlight of color for any skin tone. This radiant cream blush emphasizes your facial structure by allowing you to paint the perfectly placed cheek glow. Shades include a light pink, a bronze gold—adding sun-kissed radiance any time of year, a natural looking pink rose and an orange color for a natural, just-left-the-gym flush.
Shu Uemura Satin Radiance Stick, $39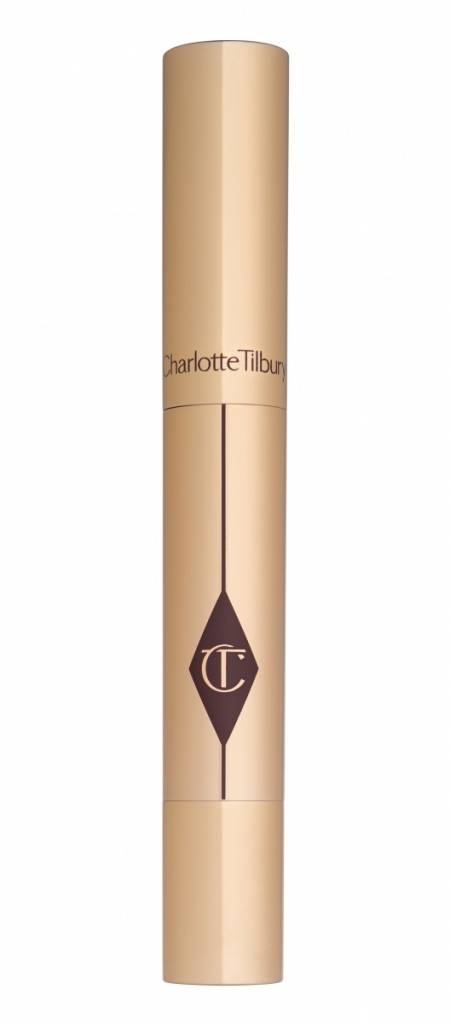 Hallelujah! Charlotte Tilbury has finally landed in L.A. and she's brought her cool, amazing effectively products with her. The Retoucher gives YSL's Touche Eclat a run for its money, offering supreme under-eye coverage. Enriched with a radical Lipo-Siliconic compound and special elastomer pearls, it creates a natural healing veil of color that blends seamlessly with your natural skin tone, so that imperfections disappear and pores, lines and wrinkles are minimized. Bags? Exhaustion? No more.
Charlotte Tilbury: The Retoucher, $31
Dolce & Gabbana has released a fabulous new foundation in 18 different shades that ensures natural coverage, making you look as if you were born with flawless skin. The Lift Foundation is enriched with Gold-Flavo-Silk Tricomplex™, a unique trio of ingredients proven to restore natural moisture, smooth the skin's texture and reduce fine lines and wrinkles in four weeks. Easy to apply, it ensures flawless, natural-looking coverage that lasts all day. It also contains SPF25, so you're protected from harmful UV rays (and don't have to wear additional, skin-clogging SPF on top). This foundation is particularly great because it provides maximum coverage—it covers and conceals dark spots, blemishes, redness and imperfections—while still feeling weightless.
Dolce & Gabbana The Lift Foundation, $72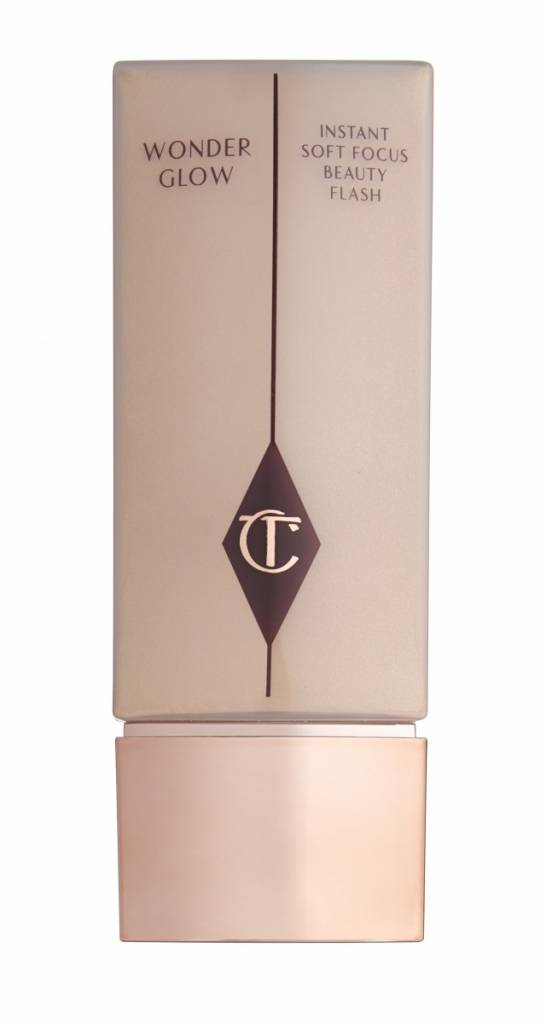 Go for the glow with this gorgeous illuminating primer from Charlotte Tilbury. Wonderglow is powered by a breakthrough fluorescent core light diffuser that cleverly steals UV light from its surroundings and re-emits it as skin luminosity to disguise and transform drab, sleep-deprived skin. It's a cross between an anti-age elixir and a complexion-enhancing light diffuser to give your skin an instant "spotlight" effect. Collagen-boosting peptides and patented wrinkle-preventing ingredients are fused with light-reflecting microspheres with a fluorescent core that fill in wrinkles and scatter light to blur away lines and flood skin with luminosity. Seriously, it's airbrushing in a bottle.
Charlotte Tilbury: Wonder Glow, $52
SKINCARE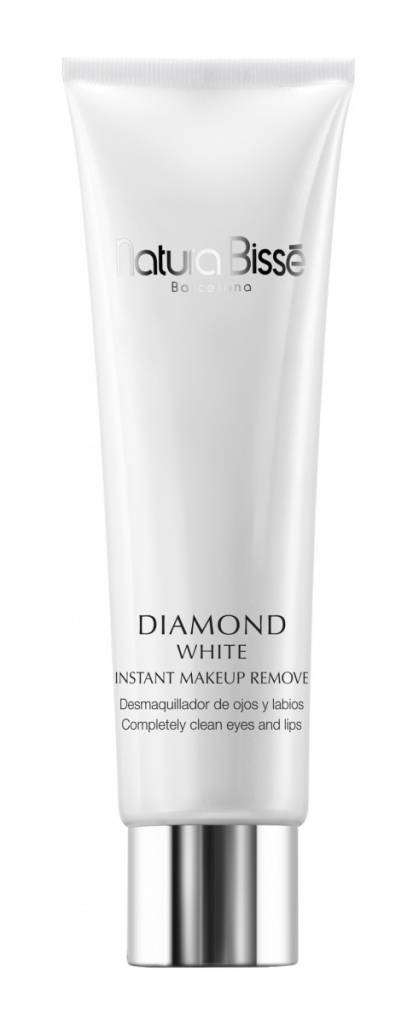 We're big fans of Natura Bisse's White Instant Makeup Remover, which is gentle, but also provides optimum cleansing. This remover wipes away all makeup in one step, while simultaneously softening, illuminating and evening out skin tone. That's what we call winning!
Natura Bisse White Instant Makeup Remover, $58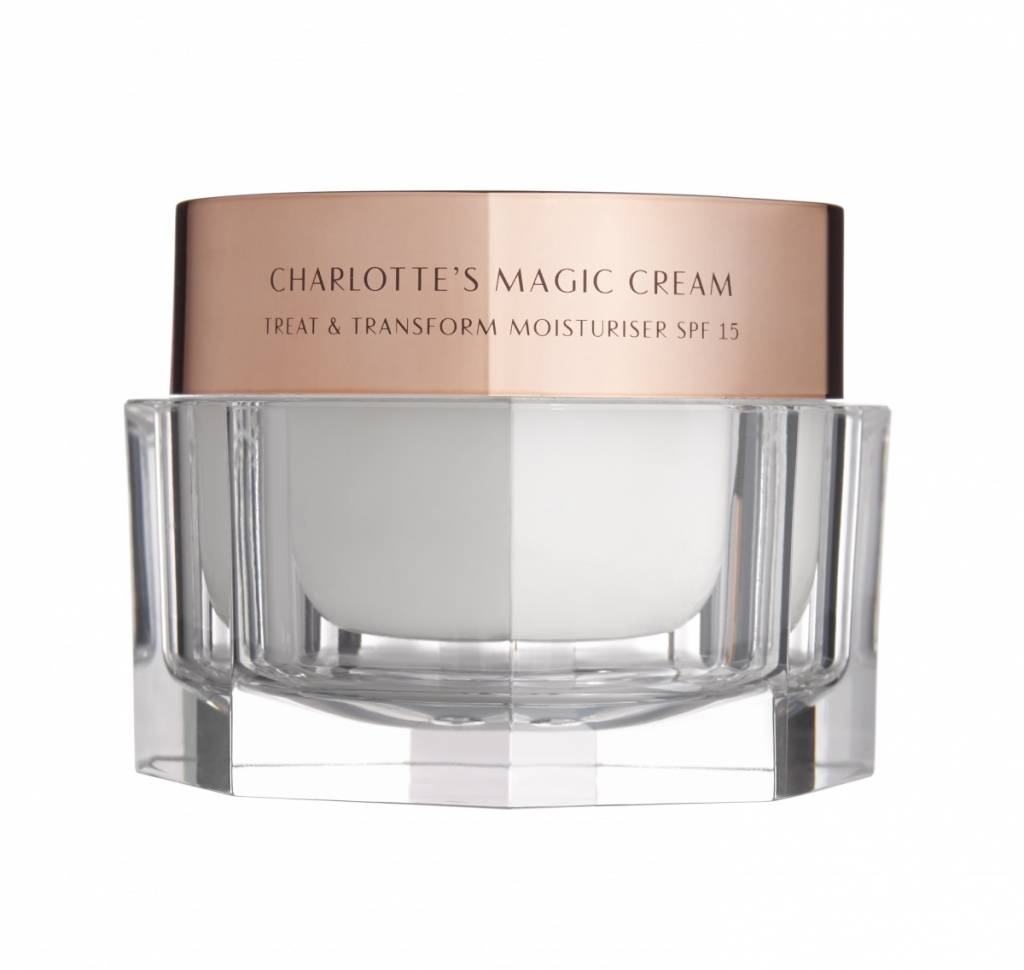 OK, so Charlotte's Magic Cream is a product everyone MUST have in their beauty bags. It contains a break-through, multi-tasking ingredient called BioNymph Peptide Complex, which fights the aging process on all fronts: it stimulates collagen production and cell energy and fights free radicals, to reduce the appearance of wrinkles and smooth the skin. It re-plumps the skin, gets rid of that tired, grey look you receive after a long day of ingesting recycled air (or after a hangover) and creates the appearance of a perfect eight-hour night sleep. This is, indeed, a miracle in a jar.
Charlotte Tilbury: Charlotte's Magic Cream, $95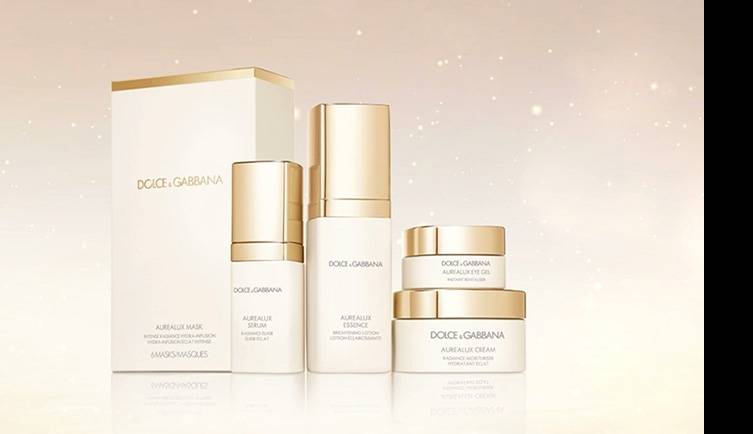 We love, love, love Dolce & Gabbana's new Aurealux skincare ritual. Inspired from the latin term "Gold" and "Light", Aurealux is the advanced skincare ritual of five treatments at the heart of Dolce&Gabbana Skincare. All highly concentrated in Gold Flavo-Silk Tricomplex™ and formulated in cutting-edge textures, they enhance the naturally radiant, full-of-life appearance of captivating beauty. The Aurealux Cream evens out skin tone and makes your skin feel silky smooth, while the cooling Eye Gel revitalizes and soothes tired eyes. The Aurealux mask is great after a night on the town, as it soothes and revitalizes your skin in just 10 minutes. In contrast, the longer you use the serum, the more you should expect to see the reduction of fine lines.
Dolce & Gabbana Aurealux Radiance Moisturiser Cream, $129
Dolce & Gabbana Aurealux Eye Gel, $72
Dolce & Gabbana Aurealux Serum, $129
Dolce & Gabbana Aurealux Mask/Set of 6, $169
Dolce & Gabbana Aurealux Essence Brightening Lotion, $72
BODY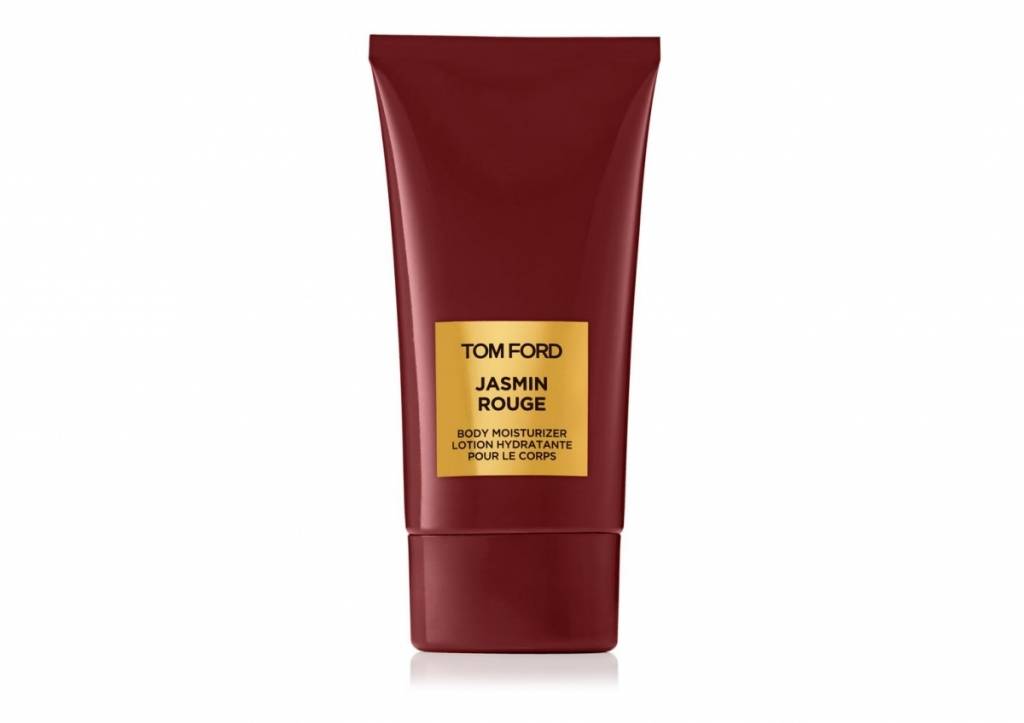 The only way to describe Tom Ford's new Jasmin Rouge scent is "heady." If you want to smell like a blend of jasmine, dusky sage and rich spices all over, slather yourself in the designer's body moisturizer, which leaves skin hydrated, smooth and gorgeously scented.
Tom Ford Jasmin Rouge Body Moisturizer, $65