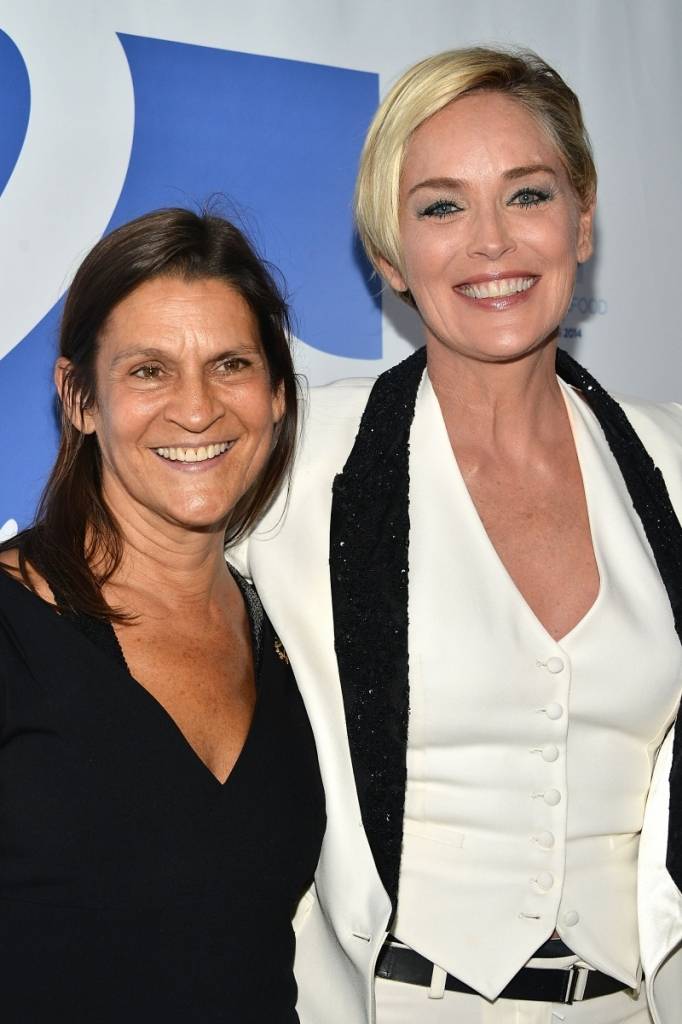 Photo Credit: Getty Images for Project Angel Food
Philanthropist Aileen Getty was honored with the first-ever Elizabeth Taylor Leadership Award at Project Angel Food's 2014 Angel Awards on Saturday evening. The event not only celebrated Getty, but the organization's 25th anniversary as well.
It was fitting that Getty, the granddaughter of the late oil baron J. Paul Getty, would be the first recipient of the Elizabeth Taylor Award: she was married to Taylor's son, Christopher Wilding, and called the late actress her mother-in-law.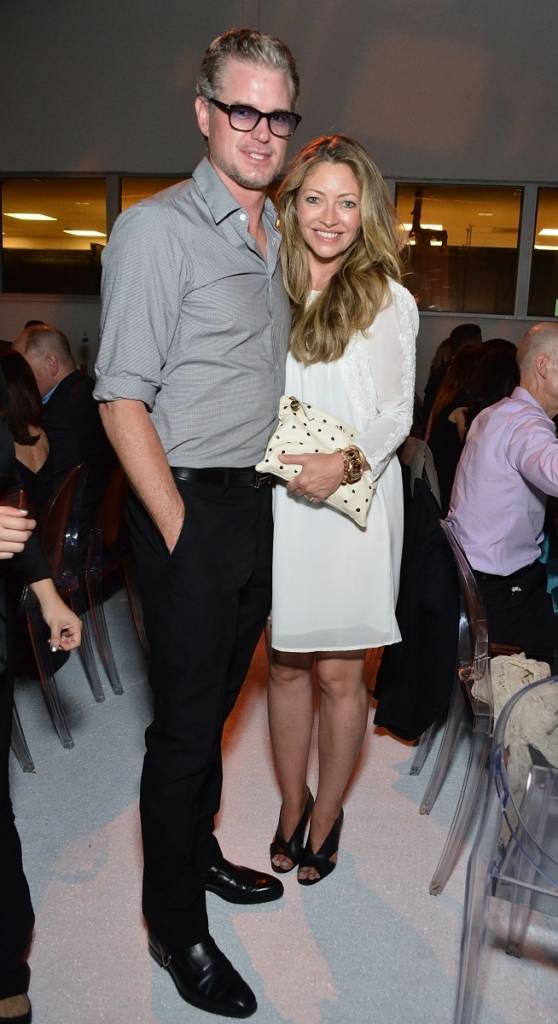 Photo Credit: Getty Images for Project Angel Food
Taylor's presence was definitely felt at the event: former Scandal star Kate Burton, the daughter of Richard Burton—who was, therefore, Taylor's step-daughter—gave introductory remarks at the event, while Getty's sons as well as niece Naomi, joined her onstage.
Other guests at the fete included Getty's nephew Balthazar and his wife, Rosetta, as well as actors Eric Dane and Rebecca Gayheart. Sharon Stone not only gave a touching speech about both Taylor and Aileen, but then acted as celebrity auctioneer alongside Andrea Fiuczynski. Items up for auction included lots from artist Ed Ruscha and a dream fashion vacation in Manhattan with a shopping spree at Giorgio Armani.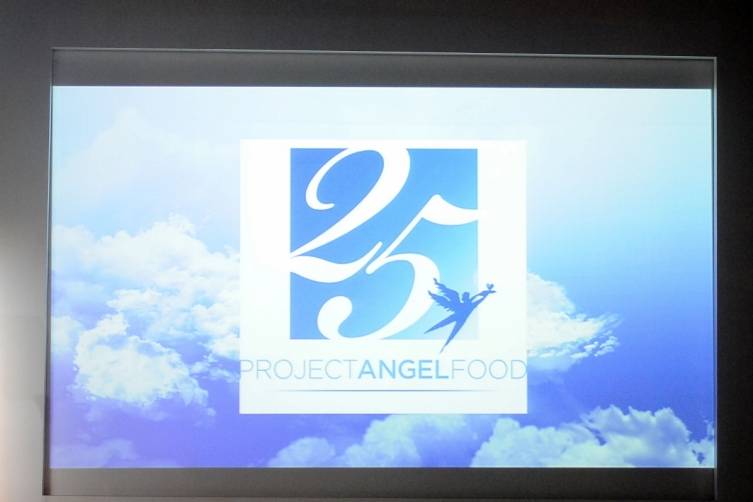 Photo Credit: Getty Images for Project Angel Food
Celebrity chef Govind Armstrong of Top Chef Masters and Iron Chef America prepared a southern-specific menu of items like shrimp and grits, chicken, mashed potatoes and collard greens at the event, which was sponsored by The Aileen Getty Foundation, the David Geffen Foundation, Wells Fargo, Virgin America and El Jimador.
Project Angel Food's mission is to feed and nourish the sick as they battle critical illness. Volunteers and staff cook and deliver nutritious meals, free of charge, to homes throughout Los Angeles County to alleviate hunger, prevent malnutrition and return our clients to health.
Photo Credit: Getty Images for Project Angel Food
Photo Credit: Getty Images for Project Angel Food
Rosetta and Balthazar Getty
Rosetta and Balthazar Getty
Photo Credit: Getty Images for Project Angel Food
Sharon Stone laughing
Sharon Stone laughing
Photo Credit: Getty Images for Project Angel Food
The Widing family
The Wilding family
Photo Credit: Getty Images for Project Angel Food
Govind Armstrong
Govind Armstrong
Sharon Stone and Andrea Fiuczynski
Sharon Stone and Sotheby's auctioneer Andrea Fiuczynski
Photo Credit: Getty Images for Project Angel Food
Eric Dane and Rebecca Gayheart at table
Eric Dane and Rebecca Gayheart at table
Photo Credit: Getty Images for Project Angel Food
Photo Credit: Getty Images for Project Angel Food
Subscribe to discover the best kept secrets in your city