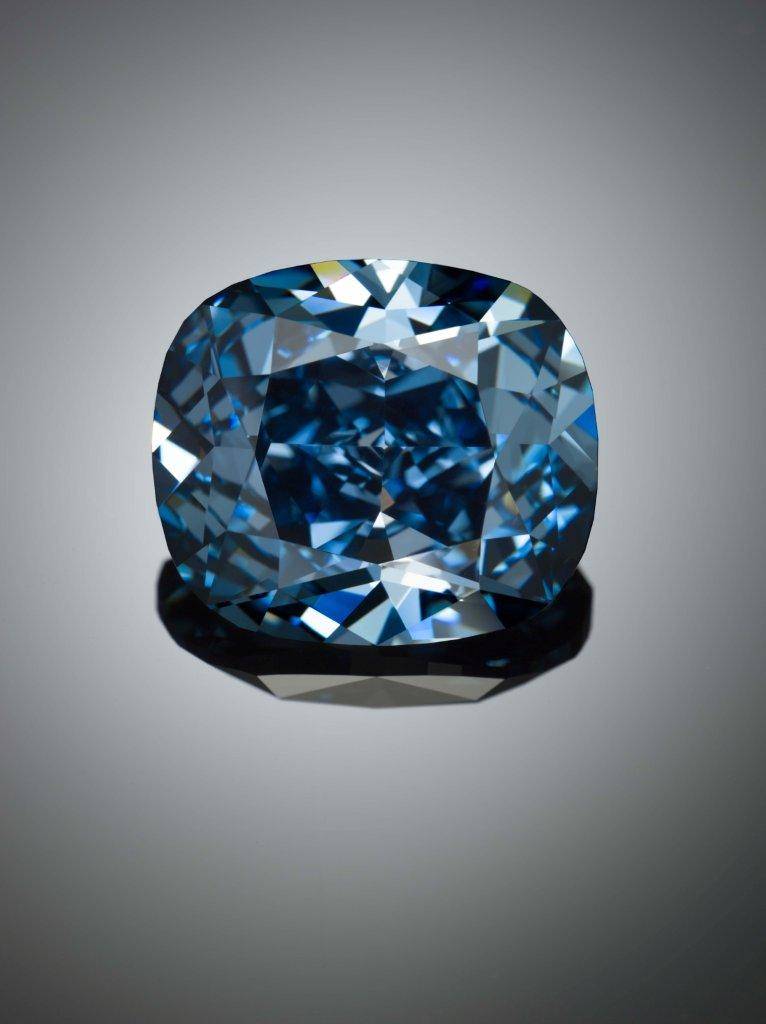 Instead of asking what happened in L.A. this week, the better question would be: What didn't happen? Here is an update on a few of our 100 greatest, such as Leonardo DiCaprio and George Clooney, the arrival of the rare 12-carat "Blue Moon Diamond," as well as all the dining, drinking, fashion, beauty and opening luxuries that you might have missed (and those that are still to come) in the City of Angels.
HAUTE 100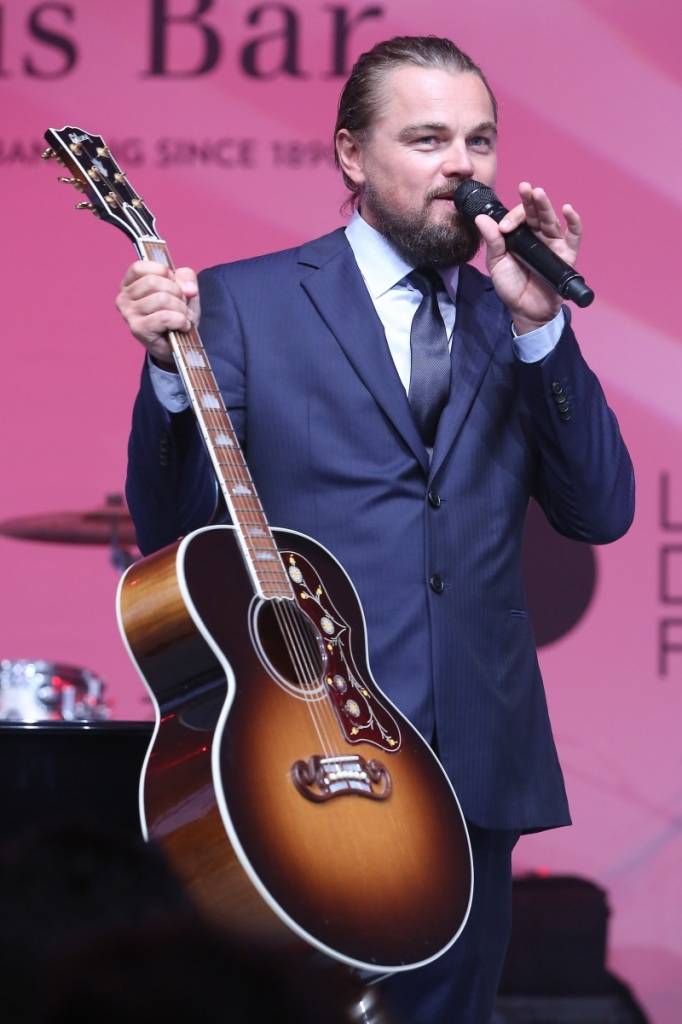 Photo Credit: Image.net
Leonardo DiCaprio will be honored by The Clinton Global Initiative for his environmental activism at a star-studded anniversary in Manhattan on Sept. 21st.  Seth Meyers will host the gathering's kick-off event, the 8th annual Clinton Global Citizen Awards, featuring performances by Aloe Blacc, Natalie Merchant, Jason Mraz and Raining Jane and The Roots. The awards will be presented by former Secretary of State Madeleine Albright, Eva Longoria and Randy Jackson, the event's music producer.
Will Ferrell was honored at the Deauville Film Festival. "I want to thank the film festival not only for honoring me, but for honoring comedy, which doesn't happen all that often. I don't think comedy gets the credit it deserves for being the art form that it is," he told the audience at the French ceremony.
George Clooney is acquiring more than a British fiancee: he's going to act in a British production, as well. The superstar will appear in a short Downton Abbey-related film set to air during the holiday season on U.K. network ITV. The film is part of ITV's annual Text Santa campaign that raises money for six U.K. charities.
Quentin Tarantino is making changes at his New Beverly Cinema, but they aren't progressive: in fact, he's deliberately blasting back to the past. All movies being shown at the New Beverly will be on film; no digital, in 35 mm prints.
Lionsgate CEO Jon Feltheimer will be presented with the Producers Guild of America's Milestone Award at the 26th annual Producers Guild Awards ceremony on Jan. 24 at the Hyatt Regency Century Plaza; it is the guild's highest honor.
FASHION + BEAUTY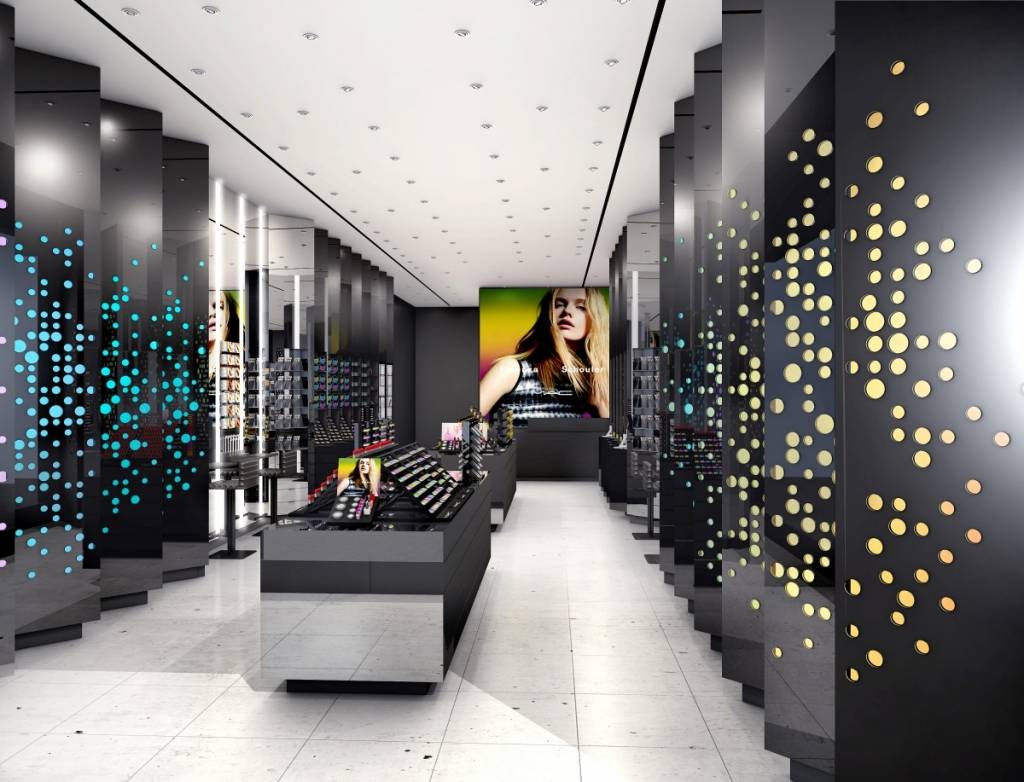 Photo Credit: MAC
M·A·C North Beverly is here! The brand's first-ever fashion centric concept store in the world opens its doors today. The 900 square foot store will welcome M∙A∙C consumers with its distinctly modern and elegant two-story façade in the signature M∙A∙C black metal featuring store elements are familiar to M∙A∙C, while the new design evokes luxury. The store is also equipped with a stunning 80 square foot private make-up room furnished with soft upholstered walls and side-lit to create a bright and luxurious atmosphere for M∙A∙C's menu of make-up services and tutorials. In addition, an abundance of color will be visible from the street, as the entrance will be designed with sculptural wall panels composed of actual M∙A∙C product and color-changing LED lights. Inside the store, an expansive space is created through the use of many mirrored surfaces, including two ten-foot tables and ten-foot tall walls. In the center of the space, a glamorous make-up zone is featured with two mirrored niches, each containing two dedicated make-up stations and a lash bar.
Fashionistas, rejoice! Rag & Bone on Venice's Abbot Kinney is scheduled to soft-open this afternoon.  The 3,850-square-foot space will feature the NYC-based label's signature aesthetic with custom-made metal fixtures and upcycled wood paneling, plus a garden chillout area at the back of the store. The store will stock Rag & Bone's fall/winter 2014 collections of women's and men's apparel, footwear and accessories; no word yet if it will offer the brand's exclusive custom embroidery service.
Oliver Peoples has collaborated with Rodarte, the darlings of LA fashion, on a new piece of eyewear.  T

he subtle cat-eye frame hit Oliver Peoples' retail locations in LA and New York this week.

 The limited-edition frames—only 100 pieces were produced—retail for $425 and come in five colorways, including black with an iridescent ivory shell and black with a silver shell. 
TECH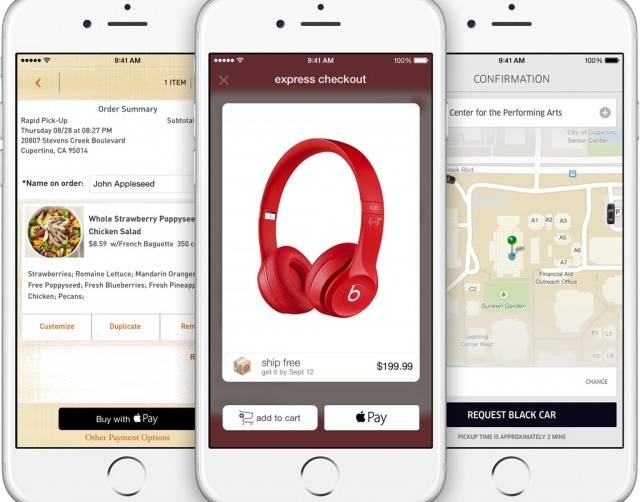 Photo Credit: Apple
Apple CEO Tim Cook made a huge announcement this week: Apple is introducing a new digital payment system dubbed "Apple Pay." The mobile wallet was announced Tuesday morning during Apple's live event for the Apple Watch as well as a pair of new iPhones. The payment process will allow users to pay for purchases by tapping their phones to a sensor while holding their finger on the phone's Touch ID sensor. Innovative, as always.
DINING + DRINKING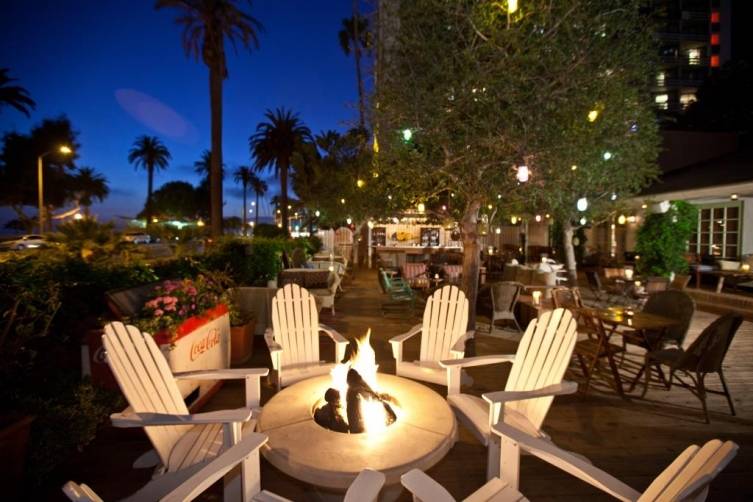 Nightlife guru Brent Bolthouse announced the expansion of Santa Monica's The Bungalow lounge concept with a new location in Huntington Beach, CA at Pacific City— a dining, shopping and entertainment destination currently in development. The oceanfront venue on the Pacific Coast Highway is slated to open in 2015 and will incorporate all of the favorite charms of The Bungalow Santa Monica, while paying homage to Huntington Beach's 'Surf City' history and community. Bolthouse stated, "We've had an amazing past two years in Santa Monica and have been blessed with the continued support from our local community. I'm excited to create a unique and special place for Huntington Beach."

Chef Alessio Biangini at Cecconi's received what may be one of the first white truffle shipments in the United States this season, and plans to start serving them up this week through December. For $80, land hand cut tagliolini, risotto, Buffalo ricotta ravioli, corn tortelli, plin agnolotti and white truffle pizza with goat cheese and squash blossoms.
PREVIEWS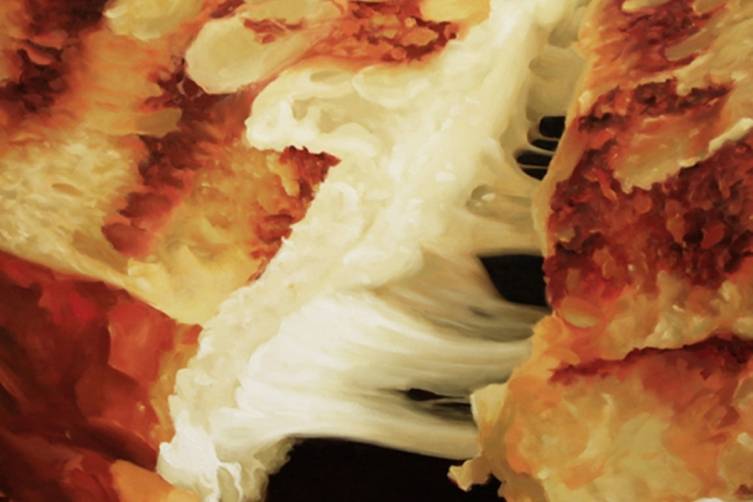 Photo Credit: Carole Bayer Sager
Artist Carole Bayer Sager is launching a new exhibition this month. Her new works will be on view at William Turner Gallery this fall through Nov. 8; the opening reception will be next Thursday, Sept. 18th. New Works: Paintings by Carole Bayer Sager, will be the gallery's second exhibition for the artist. The show continues to investigate subjects Bayer Sager introduced in 2012, at her sold-out debut exhibition, exploring notions of obsession and perception, utilizing foods that are embedded in our pop cultural DNA. By drastically changing their size and scale, the artist invites viewers to take an abstract look – up close or at a distance – bringing their own associations to grilled cheese sandwiches, chocolate candies, and confectionary explosions. The richly detailed compositions are sensual provocations, enticing desire and temptation, through the wonderfully seductive qualities of paint.
The Hammer Museum has announced details of its impending of 12th annual Gala in the Garden, which will be held on Oct. 11th this year. The 2014 honorees are Joni Mitchell and artist Mark Bradford. Bottega Veneta will provide sponsorship for the second year running, and Suzanne Goin of Lucques will cater the dinner.
The Rodeo Drive Festival of Watches kicks off this Sunday and goes through September 21st. Grammy Award-Winner Chris Botti will officially kick off the festivities on Sunday with a private celebration concert. The Rodeo Drive Festival of Watches & Jewelry will celebrate one of the largest collections of luxury timepieces and exceptional jewelry on the west coast.  The weeklong event will honor the world-class design and spectacular artistry of the chic collections featured along the street and Beverly Hills. Highlights of the Rodeo Drive Festival of Watches & Jewelry open house event on September 18, 2014 will include, Freywille's boutique launch of its new collection in a recreation of Monet's garden, inspired by the new collection's design.  An accompanying art exhibition by a local impressionist painter, a display of vintage Freywille designs from the company's founder, live music and refreshments will complete the evening's celebration at the boutique. Bulgari will debut Lvcea, the newest launch of ladies timepieces as well as feature a special selection of men's watches from the Octo collection and exclusive Grande and Petit Complication watches.  At Mikimoto, The Tournament of Roses Crown will be on display, while the Mikimoto Four Seasons Collection – Spring Ring will be in the spotlight. Special guests and celebrity editions of selected timepieces will also be featured; Porsche Design will feature the Porsche Design Dempsy Racing Limited Edition timepiece, which includes the box signed by Patrick Dempsey.  Richard Mille Beverly Hills will showcase two celebrity timepieces, including the RM 38-01 Tourbillon G sensor Bubba Watson and the RM 19-01 Tourbillonn Natalie Portman.  Participants in the Rodeo Drive Festival of Watches & Jewelry, include, Breguet, Cartier, Harry Winston, Jason of Beverly Hills, Porsche Design, Vacheron Constantin, and Van Cleef & Arpels.  The event is sponsored by Bulgari, Freywille, Patek Phillipe presented by Gearys Beverly Hills, Hublot Beverly Hills, Jaeger-LeCoultre, Richard Mille Beverly Hills, Tourbillon Boutique, Westime Beverly Hills, and Mikimoto.

The Natural History Museum of Los Angeles County (NHM) will unveil one of the rarest stones, a 12-carat Fancy Vivid Blue diamond, internally flawless. The "Blue Moon Diamond" will be housed in a special, temporary exhibition in the Gem Vault, beginning on September 13, 2014. The Blue Moon Diamond has been categorized as an extremely significant find—and one of the newest and rarest stones currently worldwide—due to its unique color, clarity, and size. Cut from a 29.6-carat rough, the internally flawless gem is fashioned in a cushion-cut shape at a noteworthy 12 carats. The trace element boron within the carbon structure of the stone is responsible for its blue color. Diamonds with a strong saturated color represent only a tiny percentage of all natural diamonds – and only a minute percentage of all natural color diamonds are blue, making the Blue Moon Diamond exceptional. The stone was found in a mine northeast of Pretoria, South Africa, known for discovering some of the most recognized blue and other color diamonds in the world, the Cullinan mine. To celebrate the unveiling of the finished stone, NHM will host a special exhibition from September 13, 2014 through January 6, 2015. Visitors will be able to view the Blue Moon Diamond in person.