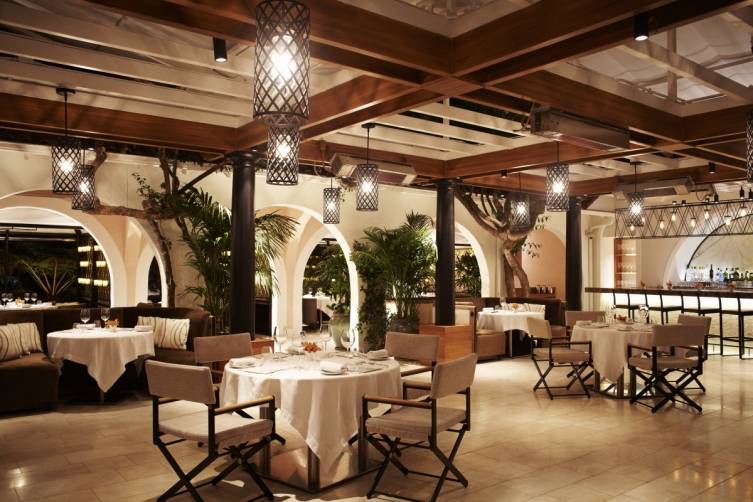 Driving up the winding roads of Bel-Air, you slowly start to breathe again as you escape the busy, almost frenetic scene that is the city of Los Angeles. When you finally arrive at your destination, the serene little enclave that is Wolfgang Puck at the Hotel Bel-Air, you finally and fully decompress.
Puck's eatery has some kind of magic. The ambiance is equal parts romantic, tranquil and luxe, especially when sat under the stars in his outdoor dining room.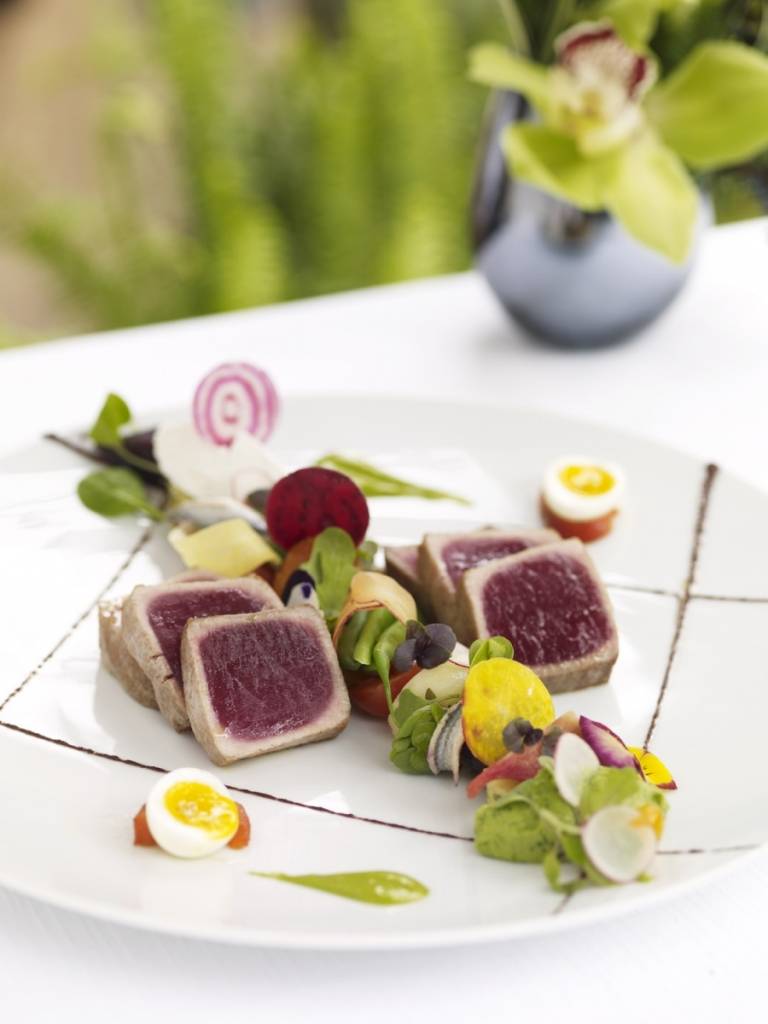 Yes, this is the perfect date spot, where you're tucked away in a little alcove with a secret garden-type feel. The air is sultry around you, candlelight flicking around you. However, this isn't just a date spot. It's for anyone and everyone seeking a private conversation, a farm-to-table experience, and the great service that accompanies the Wolfgang Puck name.
The eatery makes an effort to showcase the healthy SoCal lifestyle and California's fabulous and fresh ingredients.   Expect to see intricately arranged and artfully presented veggie dishes, like the summer vegetable tapenade with lemon vinaigrette with yogurt tzatziki, which is so lovely to look at that you might just need to Instagram a photo on your Android.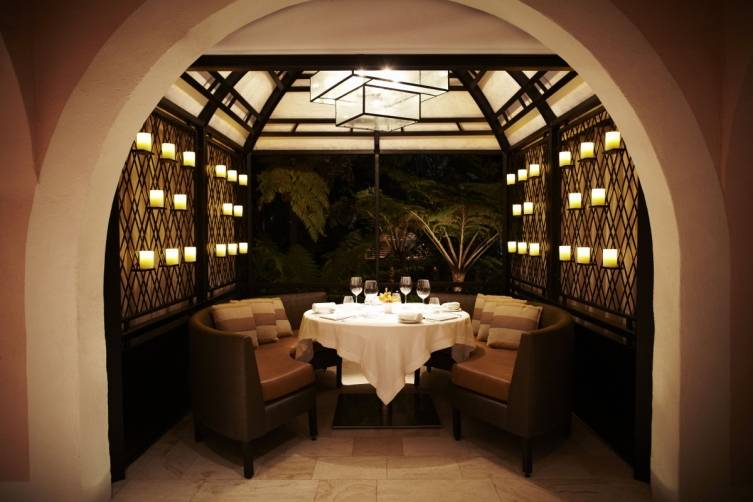 Other standouts include the Oregon albacore crudo with watermelon radish, young shiso and melon-jalapeno ponzu,  the heirloom tomato salad with black olive crouton, Fourme D'Ambert, pickled pearl onions and topped with aged balsamic, and the Alaskan halibut with McGrath Farm's baby squash, shelling beans, confit tomatoes and marscapone emulsion, though you certainly can't go wrong with dishes like the hand-cut steak tartare, chilled pawn cocktail or sashimi salad prepared by Executive Chef Hugo Bolaños.
So sip on your custom cocktail or a glass of bubbly, sit back, relax and enjoy the peaceful evening: you deserve it.
Chilled Prawn Cocktail
Chilled Prawn Cocktail
Photo Credit: Pornchai Mittongtare
Wolfgang Puck at Hotel Bel-Air_Hand Cut Steak Tartare
Hand Cut Steak Tartare
Photo Credit: Pornchai Mittongtare
Wolfgang Puck at Hotel Bel-Air private dining
Wolfgang Puck at Hotel Bel-Air private dining
Sashimi Salad, Main Diver Scallop, Kampachi & Albacore
Sashimi Salad, Main Diver Scallop, Kampachi & Albacore
Photo Credit: Pornchai Mittongtare
Wolfgang Puck at Hotel Bel-Air Terrace Dining
Wolfgang Puck at Hotel Bel-Air Terrace Dining
Wolfgang Puck at Hotel Bel-Air_House Cured Smoked Salmon
House Cured Smoked Salmon
Photo Credit: Pornchai Mittongtare
Subscribe to discover the best kept secrets in your city