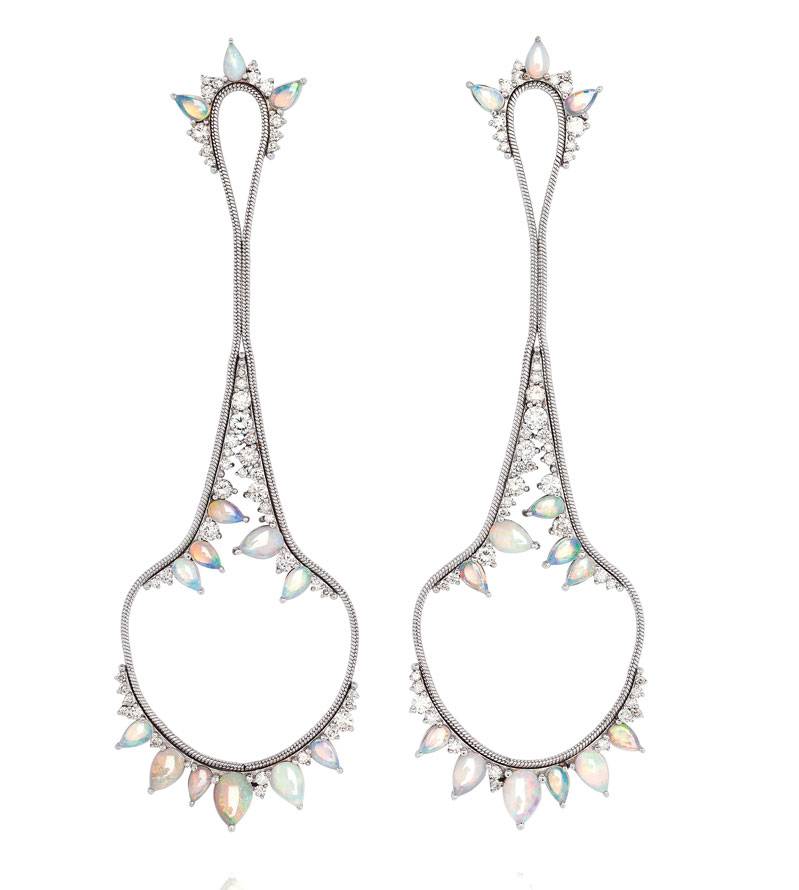 Fernando Jorge
18-karat white gold electric drop earrings
with opas and 2.28-carat diamonds.
$20,460
Let's be honest, much of the time women spend online might not be so much work as… shopping for clothing and accessories. It takes a lot of time to wade through the proliferation of shopping sites too.  But I do it—a lot. An entire corner of my bedroom is filled with boxes to be returned either because the fit was off, or the quality wasn't what I expected.  There is, however, one website that I have ordered from repeatedly and never sent a single item back: Latest Revival, a luxury jewelry website.
Launched in September of 2012 by Dalia Oberlander, the domain has quickly become the go-to site for discerning bauble-lovers worldwide looking for unique vintage and contemporary pieces.  When I first started reading about Latest Revival, I was a little apprehensive about buying fine jewelry from a website.  Much like art, jewelry is often considered something that needs to be experienced in person in order to connect to it and make a purchase.  But Dalia does a phenomenal job in curating every item on the site at all price points, assuring I will fall in love with whatever arrives at my doorstep.
The collaborations are also spectacular- too. This past year, they launched an exclusive line from Zaha Hadid for Caspita that was nothing short of breathtaking.  I also never cease to be amazed by the collection of vintage pieces from designers like Givenchy, Chanel, Lanvin and Yves Saint Laurent.  Additionally, as someone who supports emerging artists, I love that Dalia is very involved in supporting talented emerging designers, identifying them and giving them such a prominent platform.
I have yet to wear a piece from Latest Revival where I am not stopped by a stranger on the street and asked about it.  Once, someone even asked if they could buy my Eddie Borgo five-finger rose gold ring directly off my hand! Now that is happy shopping.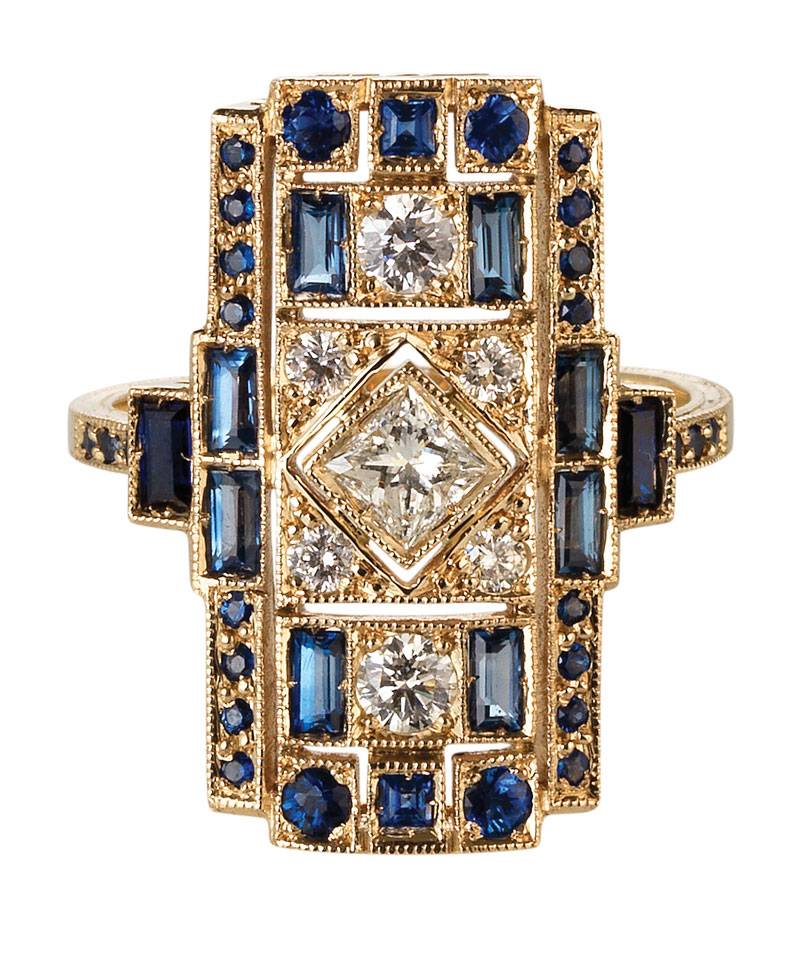 One of a Kind. Exclusive Sabine G for Latest Revival 18 karat yellow gold Harlequin earrings featuring 1.46 carat dark blue sapphires,
1.60 carat light blue sapphires and 0.60 carat diamonds. 14.20 grams yellow gold.
$14,812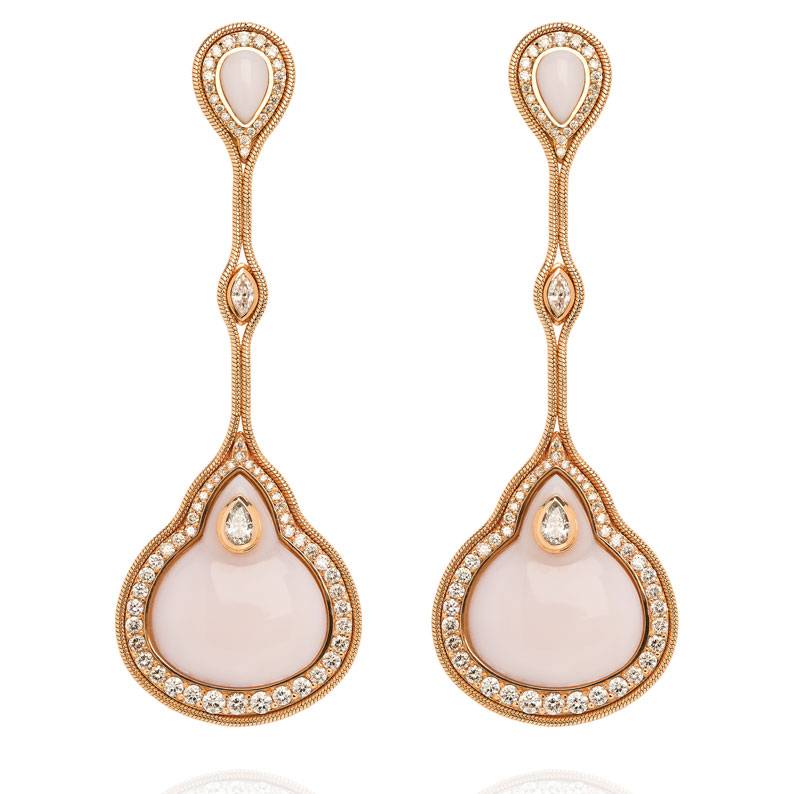 Fernando Jorge 18-karat rose gold earrings with pink opals and 3.33-carat diamonds.
 $30,780