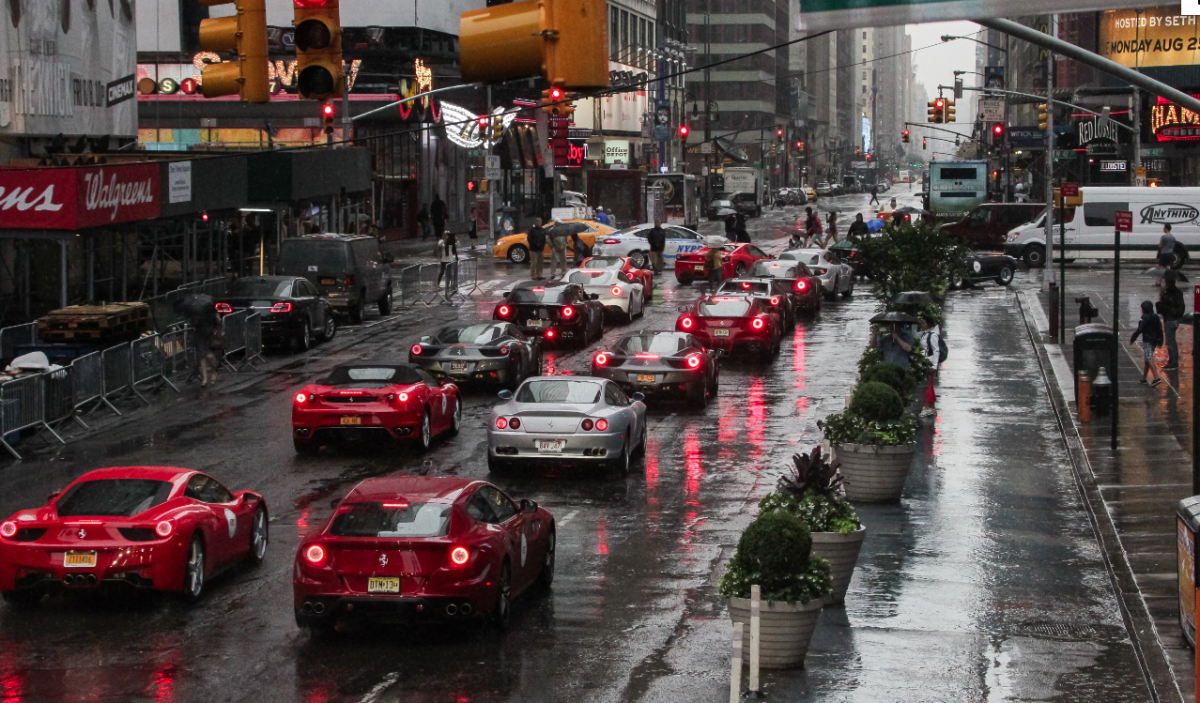 It was fitting that the biggest and baddest luxury sporting company in the world, Ferrari, threw their 60th birthday party in the biggest and baddest city in the world, Manhattan. Ferrari drivers around the country came together in New York's Battery Park, followed by a stop at the oldest United States Ferrari dealership still in business Miller Motorcars in Greenwich, Connecticut, and ending a beautiful day's drive at the Bridge Club in Bridgehampton. Only the most luxurious settings for the most luxurious of cars.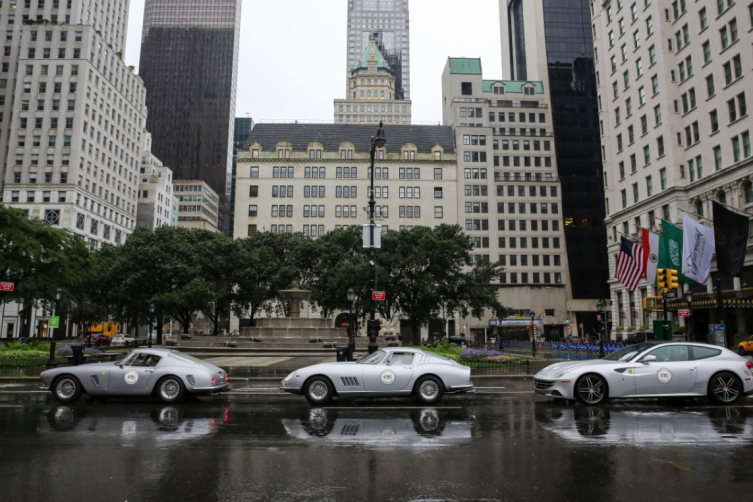 Tributo Ferrari proved an excellent way for American ferrari drivers to get together and strut their vehicles especially since most Ferrari events take place in Europe.
The ride was something of an American history lesson for sporting cars. The golf club was built on the vestiges of the famed Bridge Race Track which back in its day was frequented by Ferrari's and other famous sports cars competing in the World Sports Car Championship, Can-Am, and the National Sports Car Championship.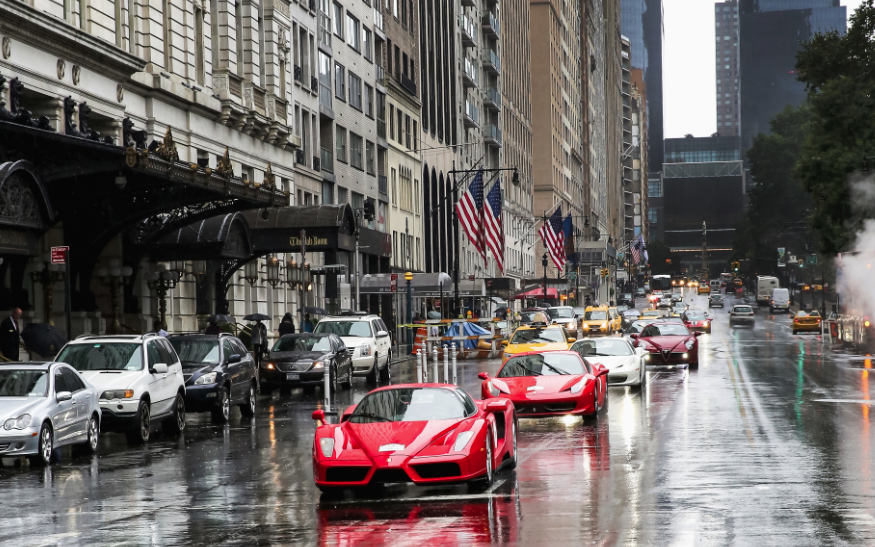 Lots of Ferrari classics were present at the Tributo Ferrari including a 250 GT SWB, 275 GTB, and a 365 GTB Daytona marking Ferrari's heritage from classic to current models, with some recent examples such as a 458 Speciale and the California T.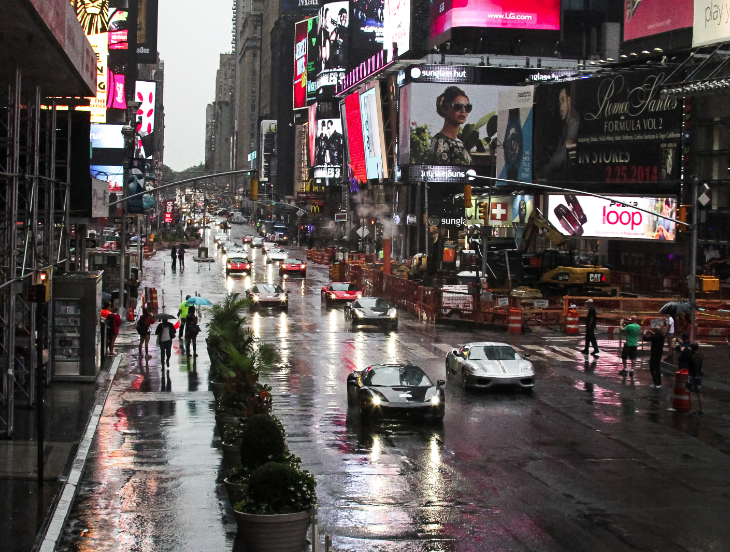 A truly New York-centric event, the drivers rode past a plethora of Manhattan landmarks. The Freedom Tower, Times Square, the Flatiron Building, Columbus Circle, and Central Park were subject to the roars of the powerful Italian sporting vehicles.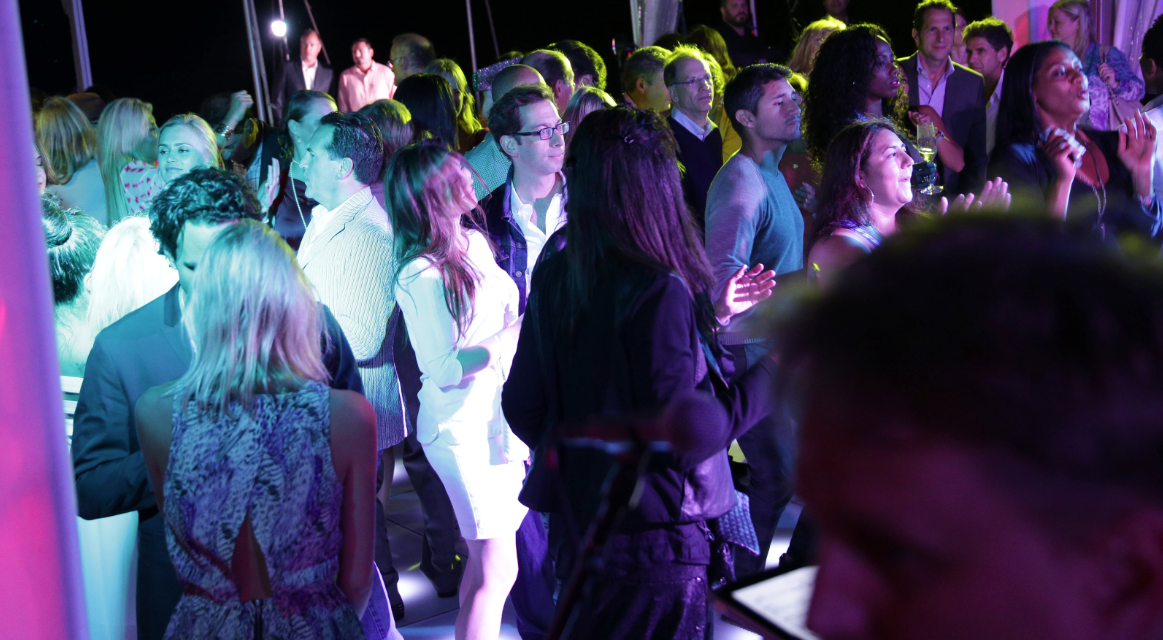 And as with most luxury events, attendees were treated to some partying as well. A private residence hosted a luncheon and the club hosted the after-party.