Measuring in at a whopping 50,397 square feet, Serenity Ridge—a 70-acre estate in Parker, Colorado—is the largest private dwelling in the U.S. to ever be auctioned no reserve.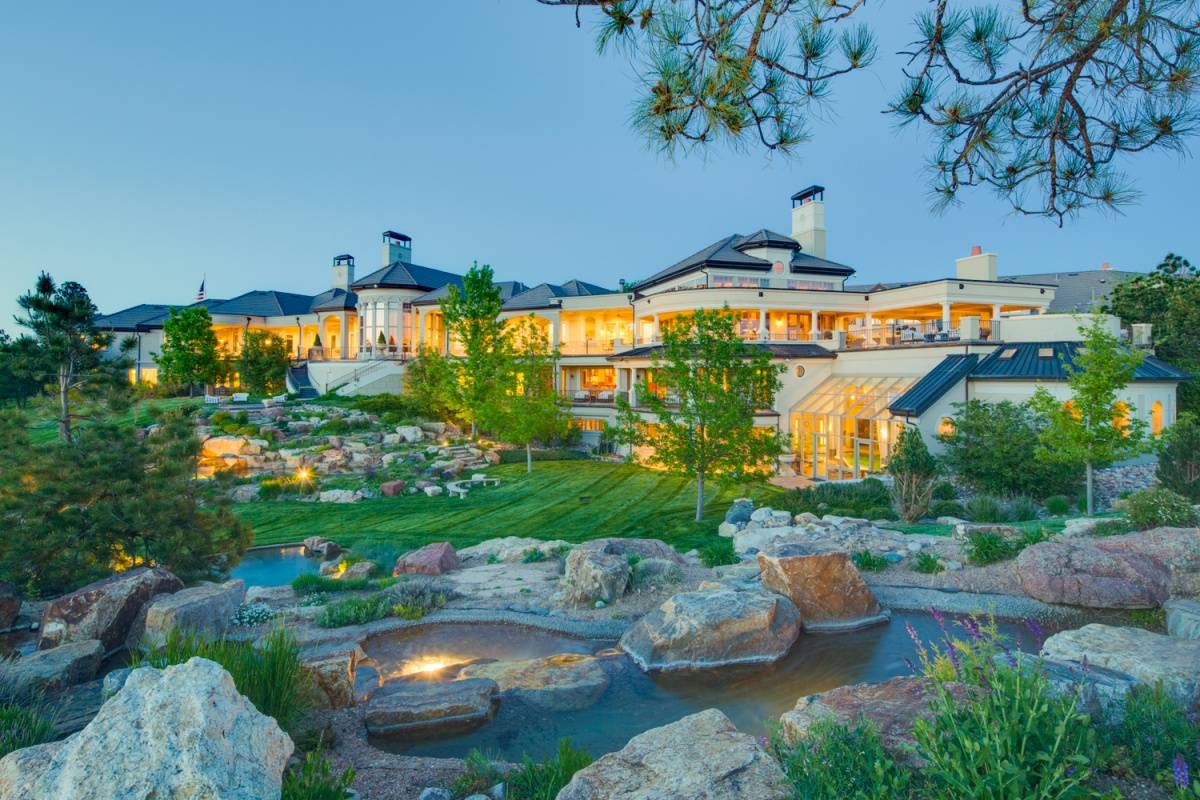 Formerly listed at $22 million back in 2007 (and then again last month for $18.37 million), the eye-popping residence—which offers over 40,000 square feet of indoor living space—has a whopping 11 en suite bedrooms, 17 full baths, and four kitchens: two on its main floor, plus a family's and a caterer's.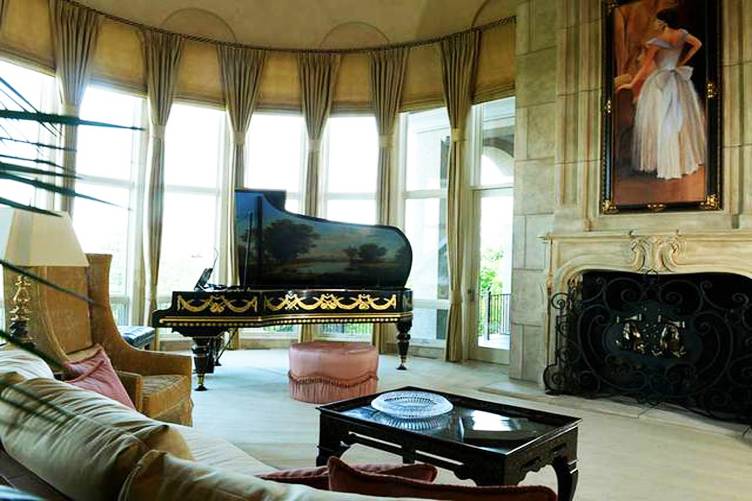 Among the house's infinite list of luxurious features are several secret rooms, plush silk carpeting, a sleek bowling alley, and a grand movie theater. Its lavish furnishings and decor—which will be included in the deal—reflect a neutral palette of hues, lending to its interiors' effortlessly elegant aesthetic.
Equipped with two elevators that make for easier navigation, the home also boasts a 3,000-square-foot library wing comprised of a library, kitchenette, workstation alcove, conference room, music room, office, and two private decks.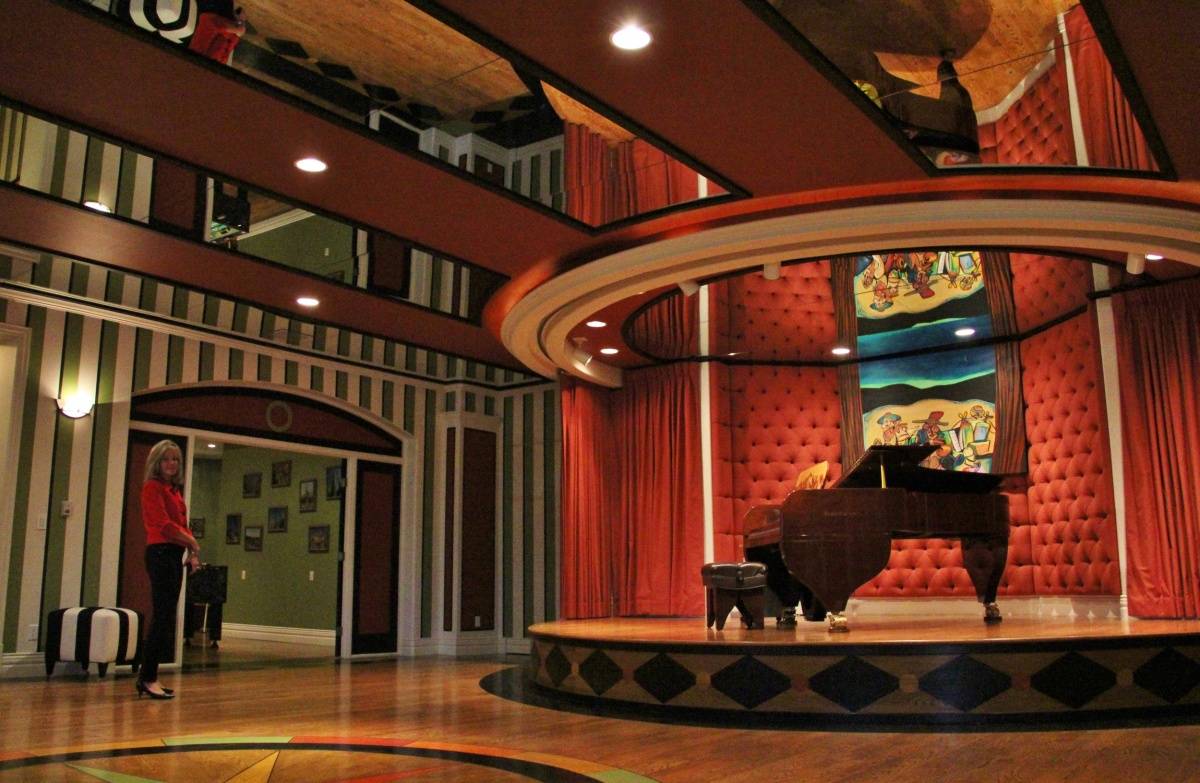 The gargantuan abode also houses a performance stage, safe room, and temperature-controlled wine cellar—not to mention 9,300 square feet of covered outdoor living space and an indoor swimming pool.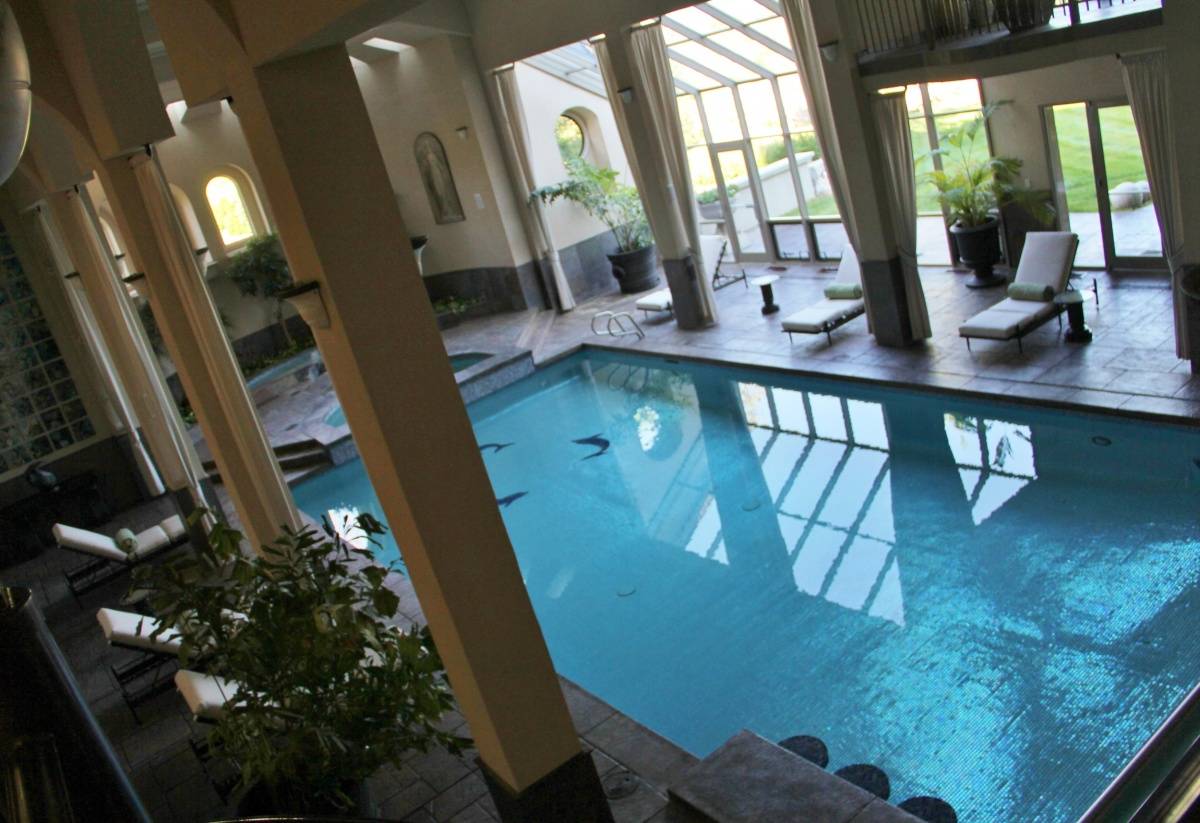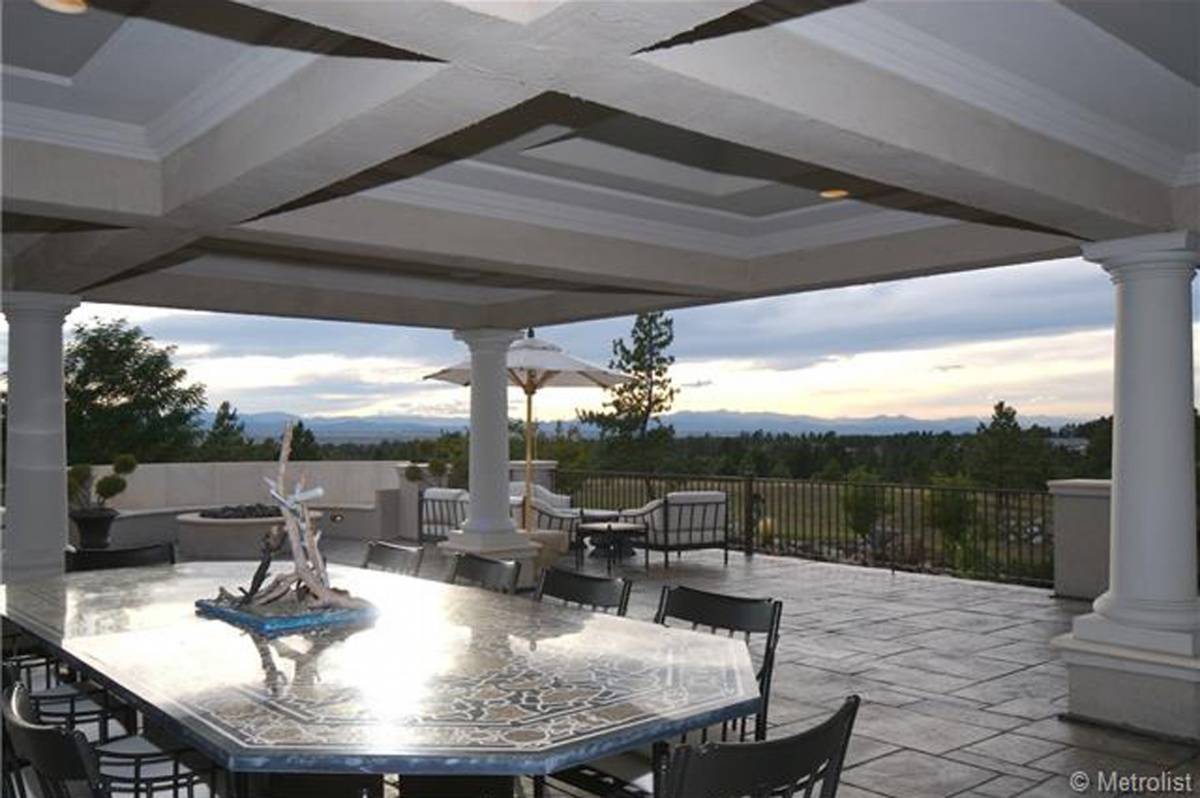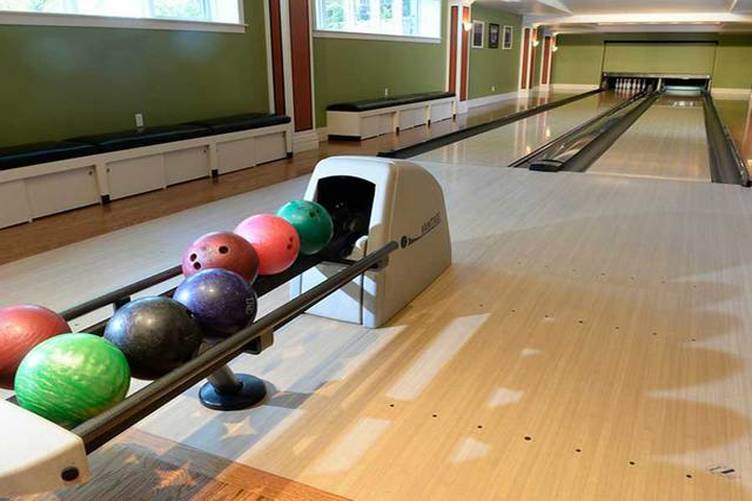 Additionally, its grounds are occupied by a meditation house, two fishing ponds, as well as a parking spot fit to accommodate approximately 30 cars.
The mammoth property was originally commissioned by former Hewlett Packard executive John Costanza in 2001, who intended for it to serve as both a private residence and a corporate retreat (which explains its two boardrooms). Costanza never lived in the home, however, and sold it less than a year later to prominent businessman Cal Turner III (who is believed to be the one now trying to unload it).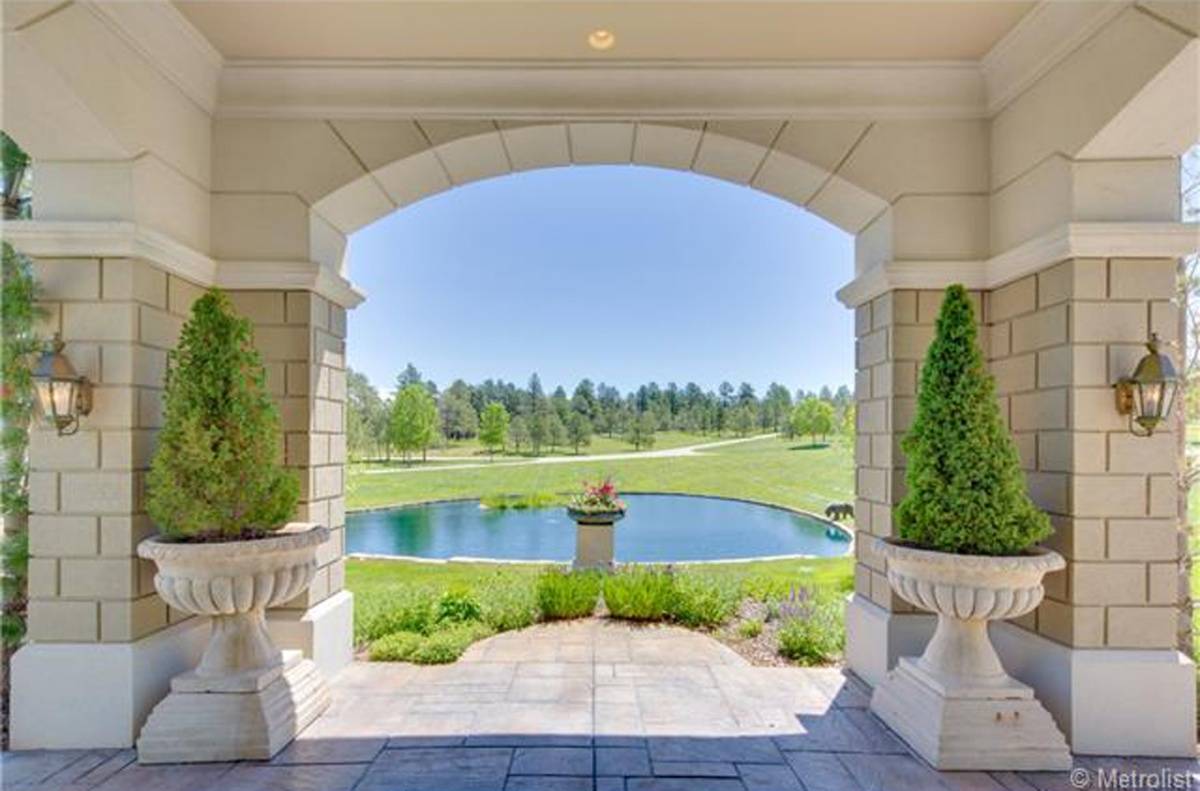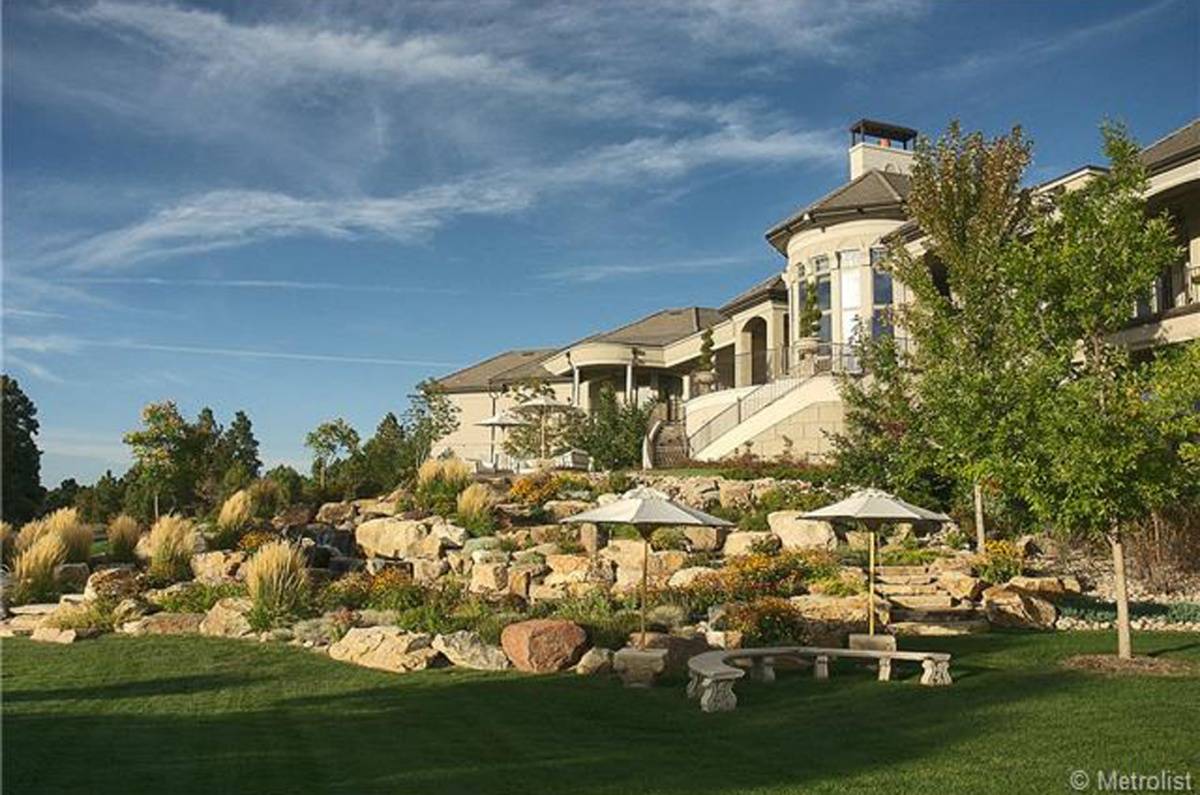 To view the property's full listing, click here.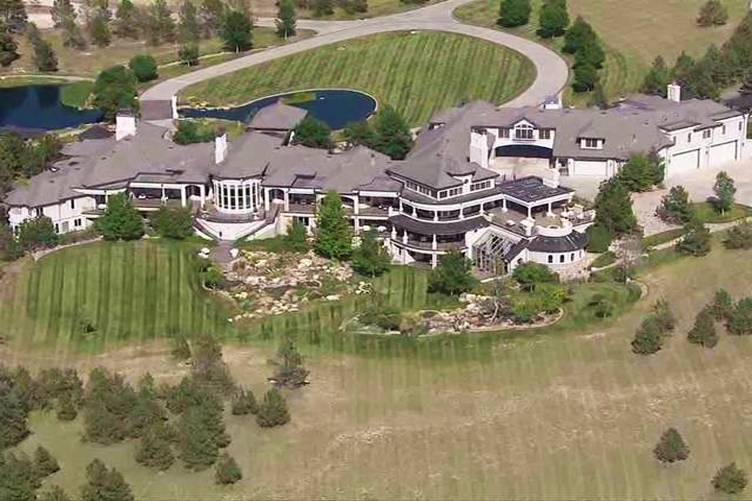 Photos and details courtesy of TopTenRealEstateDeals.com, The Denver Channel, and Colorado Community Media